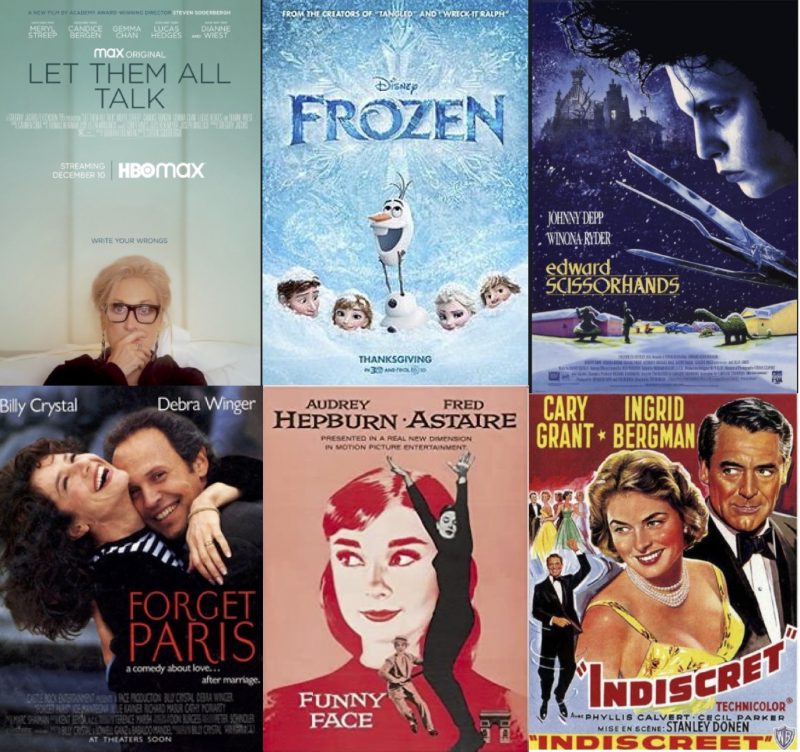 02 Déc

Cinq films de Noël à voir avant les fêtes

Cette semaine, j'ai choisi pour vous  cinq films à voir avant les vacances de Noël, histoire de se mettre dans l'ambiance, des films qui vous feront du bien, à voir à la maison avant le 15 décembre, date de la réouverture des cinémas. 

Sur le blog bilingue Movieintheair, je fais pour vous une revue de presse tous les mercredis et garde le meilleur de l'actualité audiovisuelle nationale et internationale.
Cinq films de Noël
à voir avant les vacances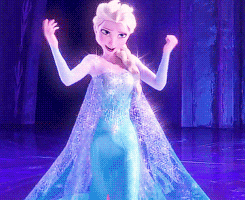 Voici le résumé des nouvelles de cette semaine:
La comédienne et cinéaste Agnès Jaoui, membre du collectif 50/50 s'est exprimée aux Assises pour l'égalité, la parité et la diversité dans le cinéma et l'audiovisuel:
Le Mémorial de la Shoah a mis en ligne des documentaires. À l'honneur:  Frederick Wiseman, Arnaud des Pallières, Martine Robert, Ruth Beckermann
Ellen Page , la star de Juno et Inception annonce être trangsenre et déclare s'appeler désormais Elliot Page.
Initiatives
Le CNC, Arte et Youtube lancent une chaîne Youtube : Savoirs et Culture.
MK2 crée MK2 Curiosity, et met gratuitement  cinq films en ligne tous les mercredis sur la plateforme.
Projets
Netflix produira un film sur la jeunesse du grand réalisateur japonais Takeshi Kitano. 
Thierry Ardisson a lancé sa chaîne Youtube avec l'INA, l'INA ARTITUDE
Festivals en ligne
Un court-métrage de Noël produit par Amazon Prime pour les fêtes. 
Hommage 
David Prowse, l'acteur qui incarnait Darth Vador est mort à 85 ans.
Interview
Becoming Darth Vader:
À lire: l'article de France Info
1. CRITIQUES
TOUT CE QUE VOUS VOULEZ SAVOIR
SUR
VOS CINQ FILMS DE NOËL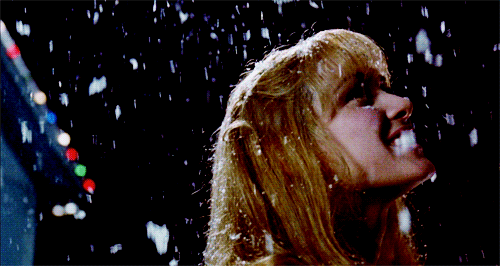 Il y aura bien sûr les films: Maman j'ai raté l'avion, Coco, Autant en emporte le vent, Tant qu'il y aura des hommes, Spartacus, Lawrence D'Arabie… Et du côté des actrices, Audrey Hepburn , Marilyn Monroe, Lauren Bacall, Katharin Hepburn, Gene Tierney, Ingrid Bergman et des acteurs, Clark Gable, Cary Grant, James Stewart, Kirk Douglas, Fred Astaire, Gene Kelly, Kirk Douglas, Gary Cooper…
Georges Cukor, Charlie Chaplin, Stanley Donen, James Cameron, Rob Reiner… Mais aussi Isabelle Huppert, Catherine Deneuve, Cate Blanchett, Nicole Kidman, Julia Roberts, Meryl Streep, Tom Cruise, Jean Rochefort, Louis de Funès, Alain Delon, Jean-Paul Belmondo, Pierce Brosnan, Robert Redford, Sean Connery, Paul Newman, Jim Carrey…
 Ces artistes ont à un moment de leur carrière joué dans un film culte de Noël.
Mais avant d'arriver à ces dix jours qui passeront à toute allure et que certains attendent toute l'année, il y a cette période un peu transitoire entre déprime et euphorie. 
Voici donc un premier choix avant de vous proposer les films à voir pendant les fêtes de fin d'année. Mes cinq films de Noël avant les fêtes.
EDWARD AUX MAINS D'ARGENT
DE TIM BURTON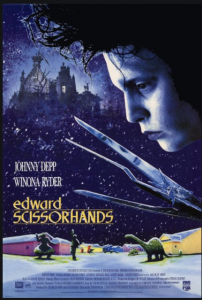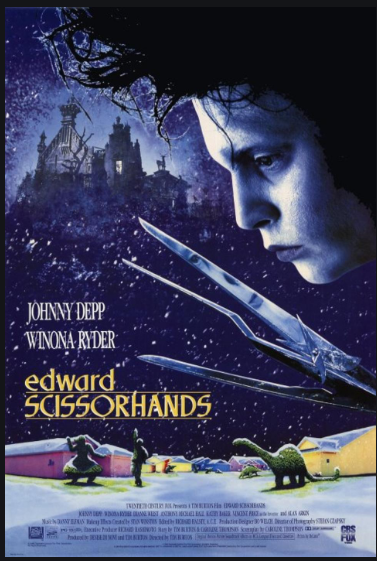 Tout le monde se souvient de ce film magique réalisé par Tim Burton sur le personnage d'Edward, dont l'inventeur meurt prématurément et le laisse avec des ciseaux en guise de mains.
Johnny Depp, la neige, Winona Ryder, tout concourt à la magie de Noël dans ce conte de Noël magnifique. 
On peut souligner la dernière apparition de Vincent Price, acteur légendaire de films d'épouvante que Tim Burton admirait et la présence de la chaleureuse actrice Diane Wiest, que l'on retrouve souvent dans les films de Woody Allen et que nous retrouverons dans le prochain film de Steven Soderbergh, Let them All Talk, aux côtés de Meryl Streep et de Candice Bergen.
Mon choix numéro 1.
LA REINE DES NEIGES
(FROZEN)
DE JENNIFER LEE & CHRIS BUCK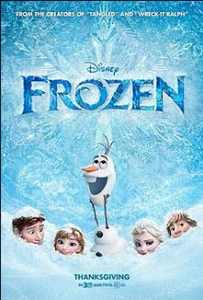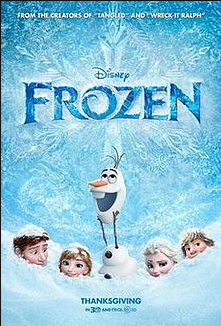 Inspiré du conte d'Andersen du même nom, les chansons  Let it go par Idina Menzel (Libérée,délivrée par Anaïs Delva) ont fait la célébrité de ce dessin-animé feel-good à voir avant ou pendant les fêtes. 
Les dialogues, la neige et l'amour de deux soeurs, Elsa et Anna, les personnages de Sven le renne, Olaf le bonhomme de neige et Kristoff le montagnard nous mettent dans l'ambiance de Noël. Un Disney où enfin une princesse ne rêve pas d'épouser un prince…
Réalisée par Jennifer Lee et Chris Buck, la suite a elle aussi eu un énorme succès.
À voir pour les petits et les grands.
Il est mon choix numéro 2. 
Deux films réalisés par Stanley Donen figurent dans ce palmarès des cinq films de Noël. Rappelons qu'il est tout simplement l'un des plus grands réalisateurs de comédie musicale de tous les temps puisqu'on lui doit Singin' in the rain. 
DRÔLE DE FRIMOUSSE
(FUNNY FACE)
DE STANLEY DONEN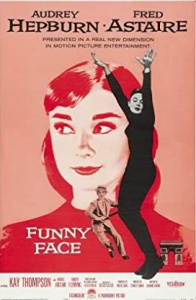 Le premier film que j'ai choisi est Funny Face, avec dans les rôles titres Audrey Hepburn et Fred Astaire.
Jo Stockton est une jeune libraire, Dick Avery est photographe de mode beaucoup plus âgé et Dick craque pour le visage de la belle Jo, plus attirée par la philosophie que par la danse.
Funny Face serait inspiré de la vie de Richard Avedon, immense photographe de mode et de portaits, avec le mannequin Suzy Parker.
Dans ce film de Noël figure d'ailleurs l'une des scènes de danse que je préfère avec Audrey Hepburn, ancienne danseuse classique, lorsqu'elle est habillée de noir et danse dans un café parisien.
Et cette scène où le rose est partout, elle fait du bien en ce moment.
Ci-dessous les deux scènes dont je vous parle plus la bande-annonce.
Mon choix numéro 3 donc.
Le charme irrésistible de Audrey Hepburn, les chorégraphies, Fred Astaire, une histoire d'amour magnifique entre un directeur et une jeune libraire.
INDISCRET
(INDISCREET)
DE STANLEY DONEN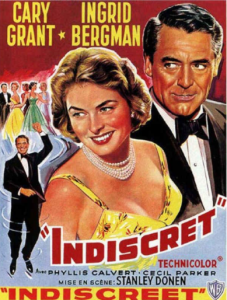 Ce film de Noël est avant tout une comédie et même si dans toutes les histoires de cette époque, les femmes ne sont qu'on objet du désir et n'ont qu'un seul but se marier (non mais!) Indiscret fait partie des films de Noël que je chéris.
Indiscret raconte la rencontre improbable d'une comédienne, Anna Kalman, jouée par Ingrid Bergman et Philip Adams, diplomate de l'OTAN, joué par Cary Grant. Ils tombent amoureux mais Philip refuse de s'engager et fait croire à Anna qu'il est marié.
Les dialogues hilarants et subtils, la complicité d'Ingrid Bergman et Cary Grant à l'écran font de ce film, une comédie romantique parfaite à voir avant Noël. Le scénario est d'ailleurs écrit par Norman Krasna, qui a travaillé avec Herman J. Mankiewiecz sur Meet the Baron (ne ratez pas Mank sur Herman Mankiewiecz bientôt sur Netflix) , puis dans The devil and Miss Jones et White Christmas avec Bing Crosby de Michael Curtiz.
La danse de Cary Grant dans ce film est sensationnelle. En 1959, Indiscret a remporté trois Golden Globes, deux pour ses acteurs, et un pour le film.
Extrait choisi de la danse de Cary Grant et bande-annonce.
FORGET PARIS
DE BILLY CRYSTAL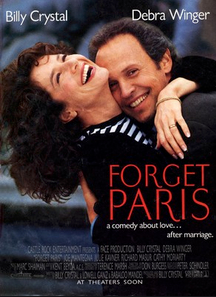 Cette pure comédie romantique est un bijoux. On ne la voit malheureusement pas souvent à l'écran. Réalisé par Billy Crystal, l'acteur principal de When Harry Met Sally, Forget Paris raconte la rencontre entre Mickey Gordon, arbitre de la NBA, joué par Billy Crystal et Ellen Andrews, employée d'une compagnie aérienne, jouée par Debra Winger. 
Pourtant réaliste, Billy Crystal parle des difficultés de la vie à deux, des carrières de chacun, et des sacrifices, le réalisateur a réussi une comédie tendre qu'il fait bon voir avant Noël.
The Mauritanian, de Kevin McDonald, avec Benedict Cumberbatch, Jodie Foster
Little Fish, de Chad Hartigan, avec Olivia Cooke and Jack O'Connell
Let them all talk sur HBO réalisé par Steven Soderbergh avec Meryl Streep, Candice Bergen, Diane Wiest, Lucas Hedges, Gemma Chan.
3. LES BONS CONSEILS DES PROFESSIONNELS

DU CINÉMA
SCÉNARISTES, RÉALISATEURS, ACTEURS, COMPOSITEURS…
Alexandre Desplat, le grand compositeur de musique de films et son interview par « Video Club »
La Guilde des Scénaristes met en ligne un document sur le louage d'ouvrage:
Un article sur l'effervescence des séries africaines.
Writing and the Creative Life: The Magic of Ambient Noise | by Scott Myers
Reader Question: Where to start when developing a story? | by Scott Myers | Go Into The Story
62 films that shape the art of documentary by Richard Brody
4. VOS PROGRAMMES TV EN SOIRÉE
Films de Noël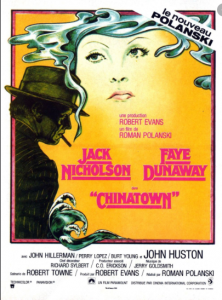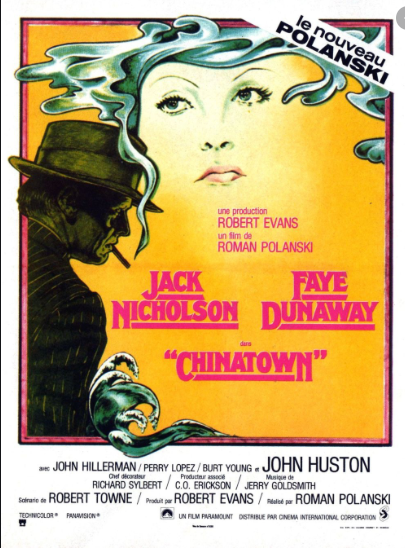 Sur la plateforme Salto, deux séries cultes: The Office et Person of Interest
Vos programmes dès aujourd'hui:
Mercredi 2
Arte : Petite fille , un documentaire de Sébastien Lifshitz sur une petite fille de trois ans qui veut être un garçon. À voir !!
France 2: L'étudiante et M Henri
6Ter : Rush Hour II
TCM: La Lance brisée
Chérie 25: The Good Wife
Jeudi 3
TCM : Barry Lyndon
Paramount : Sept hommes à abattre
Chérie 25 : Il n'est jamais trop tard, suivi de  N'oublie jamais
TFX: Le Seigneur des Anneaux
Arte:  No Man's Land 
M6 : 9_1_1_ Lone Star, série sur les pompiers, avec Rob Lowe 
Vendredi 4
LCP : Maradona par Kusturica

Samedi 5
TCM: King Kong
LCP : Che Guevara suivi de Accusé Mendès France
Arte : L'invention du luxe à la française
Dimanche 6

France 2 : Spectre
6Ter : Joy
Arte : La Grande Évasion suivi d'un documentaire sur Charles Bronson
Lundi 7
France 5 : Chinatown, de Roman Polanski : à voir !
W9: Ghost in the Shell
TMC: Star Wars Episode VI: le Retour du Jedi
Arte : Jeunes filles en uniforme
Mardi 8
TF1: Retour vers le futur
Canal+ : Les Éblouis
C8 : Au nom de ma fille
NRJ : Super 8
6Ter :Une hirondelle a fait le printemps
Mercredi 9
Canal+ : The Singing Club (film qui devait initialement sortir au cinéma)
TMC: deux documentaires: l'un sur Queen et l'autre sur la mode par Loïc Prigent
5. PLATEFORMES : LES FILMS DE NOËL
Arte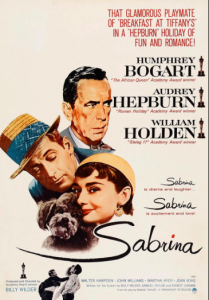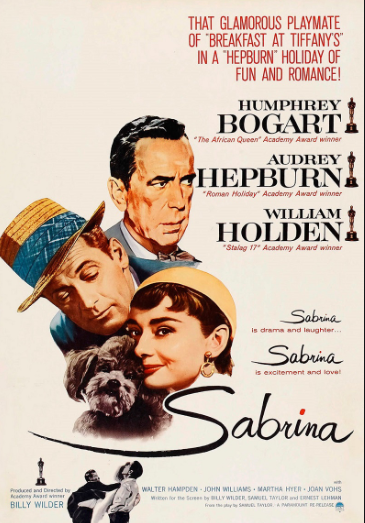 Festival : Artekino festival.com: voter pour votre film préféré tout le long du mois de décembre.
Documentaire
Charlie Siem, violoniste moderne
Rabbi Wolff, un rabbin au parcours atypique
Film
Sabrina, le chef d'oeuvre avec Audrey Hepburn et Gary Cooper
Une étoile est née de William A. Wellman
Series
Detectories, deux chasseurs au trésor dans la campagne anglaise.
La Chaîne Parlementaire
LCP vous propose de nombreux bons documentaires: ici
La Cinémathèque Française
Les rétrospectives sont reportées mais il reste à voir sur la plateforme Henri, un film culte gratuit chaque jour.
Voir un spectacle de lanternes magiques
Films de Noël et séries à voir 
sur 
Netflix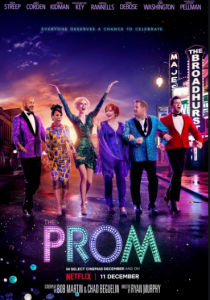 Dès aujourd'hui:
Les Mondes extraterrestres · Alien worlds (series)
The Call.  Réalisé par Lee Chung-Hyun, avec Park Shin-Hye, Jun Jong-Seo…
Much Loved, de Nabil Ayouch, l'histoire de quatre amies, des prostituées, qui luttent pour survivre au coeur de la société marocaine.
Le Noël rêvé d'Angela, de Damien O'Connor
Finding Agnes, de Maria Ancheta, avec  Jelson Bay, Sue Ramirez
Crossroads de Walter Hill avec Ralph Macchio, Joe Seneca etJami Gertz
Et courant décembre:
Mank, de David Fincher, dès le 4 décembre: les critiques sont déjà dithyrambiques aux États-Unis. 
Une mini series sur l'affaire DSK dès le 7 décembre
DSK case as from December 7th 
L'incroyable histoire de l' île de la rose, de Sidney Sibilia, avec Elio Germano…..Dès le 9 décembre
The Prom, de Ryan Murphy, avec Meryl Streep et Nicole Kidman, dès le 11 décembre
La Toile (Canvas) dès le 11 décembre, de Franck E. Abney III
Tiny pretty things, dès le 14 décembre. Créée par Michael MacLennan , avec Lauren Holly, Kylie Jefferson…
La saison 2 de  Home for Christmas. Nous retrouverons avec bonheur cette série feel-ggod, dès le 18 décembre
Ma Rainey's Black Bottom , dès le 18 décembre, dernier film joué par Chadwick Boseman, produit par Denzel Washington
The Midnight sky, réalisé par et avec George Clooney et Felicity Jones, dès le 23 décembre
Le 24 décembre A Ghost story de David Lowery
Le 25 décembre
Les Chroniques de Bridgerton, série créée par Chris Van Dusen et produite par Shonda Rhimes.
Films, séries et documentaires à voir
sur  
Prime Video
Dès aujourd'hui
Saison 3 La fabuleuse Mrs Maisel: cette saison a l'a tout simplement incroyable !
The snowy day, d' Ezra Jack Keats
Uncle Franck, d' Alan Ball
Taekwondo, de Marco Berger et  Martin Farina
Motherland for Salem,série créée par Eliot Laurence
Small Axe de Steve McQueen (Shame, Twelve years a slave)
Chi-raq de Spike Lee
The Wilds,  série créée par Sarah Streicher: l'histoire d'adolescents échoués sur une île, dès le 11 décembre, avec Rachel Griffiths de Six Feet Under .
Palm Springs de Max Barbakow en janvier 2021
Films et séries à voir
sur 
Canal+
En ce moment:
Port Authority, Danielle Lessovitz
Le Traître de Marco Bellochio : à voir absolument !
Cheyenne et Lola, de Eshref Reybrouck
Nurses, série canadienne sur cinq infirmières, de Adam Pettle
Patria, créée par Aitor Gabilondo
Mulan, dès le 4 décembre
Et prochainement :
Frozen II, dès le 18 décembre
L'Appel de la Forêt, réalisé par Chris Sanders, adapté du roman de Jack London, avec Harrison Ford et Omar Sy.
Films et séries à voir
sur Starzplay
The great, par Tony Mcamara
Mother, father son, de Tom Rob Smith
Normal People, de Lenny Abrahamson et Hettie Macdonald
Brave New World , dès le 20 décembre, adaptée du roman d'Aldous Huxley 1984, créé par David Wiener (Homecoming) 
Deux premiers épisodes réalisés par  Owen Harris
Avec  Alden Ehrenreich, Jessica Brown Findlay
Films et séries à voir
sur 
Apple TV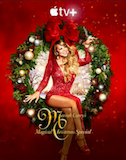 Maria Carey sera de la fête à Noël avec l'émission Mariah Carey's Magical Christmas Spécial dès le 4 décembre sur la plateforme.
Stillwater , série adaptée des livres à succès « Zen Shorts », de Jon J.Muth, dès le 4 décembre
Wolfwalkers, de Tomm Moore et Ross Stewart, dès le 16 décembre.
Dads, de Bryce Dallas Howard
Films et séries à voir
sur Disney+
Black Beauty, de Daniel Zirilli
Hamilton, de Thomas Kail
Elliot Le Dragon (David Lowery): un vrai film de Noël
Et toujours : The Mandalorian, la saison 2. Génial !
Dès Noël
Soul, de Pete Docter et Kemp Powers avec les voix de Jamie Foxx, Tina Fey.
Take care !