Films as of November 8th
Your films as of November 8th
Dream scenario, by Kristoffer Borgli, starring Nicolas Cage, Julianne Nicholson, Michael Cera, Tim Meadows, Dylan Gelula and Dylan Baker.
Io Capitano, Matteo Garrone
The Hunger games, The Ballad of Songbirds & Snakes, Francis Lawrence, starring Tom Blyth, Rachel Zegler, Peter Dinklage, Hunter Schafer, Josh Andrés Rivera, Jason Schwartzman, and Viola Davis.
Priscilla, Sofia Coppola
Ferrari, next film by Michael Mann starring Adam Driver & Penelope Cruz, next Christmas.
FESTIVALS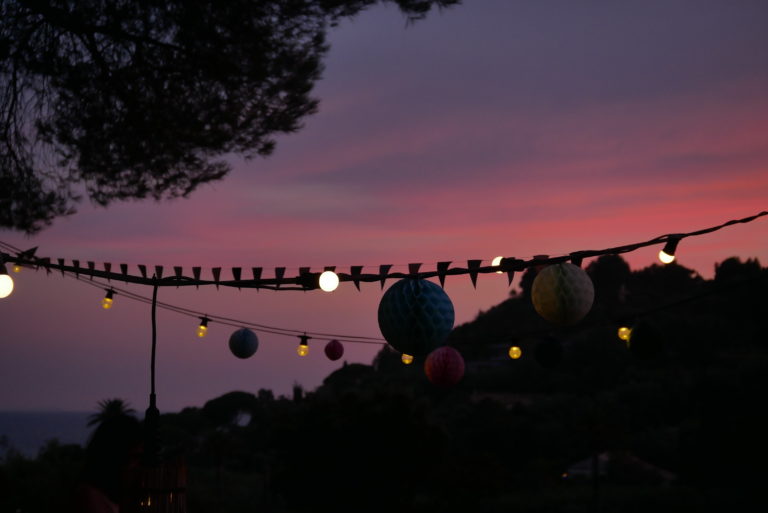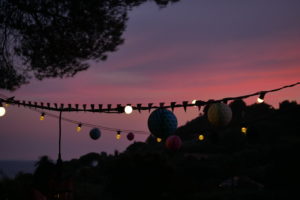 October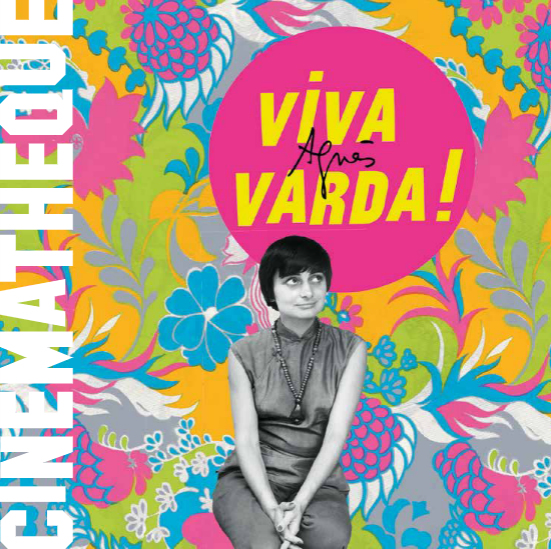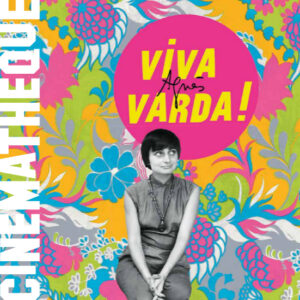 Programme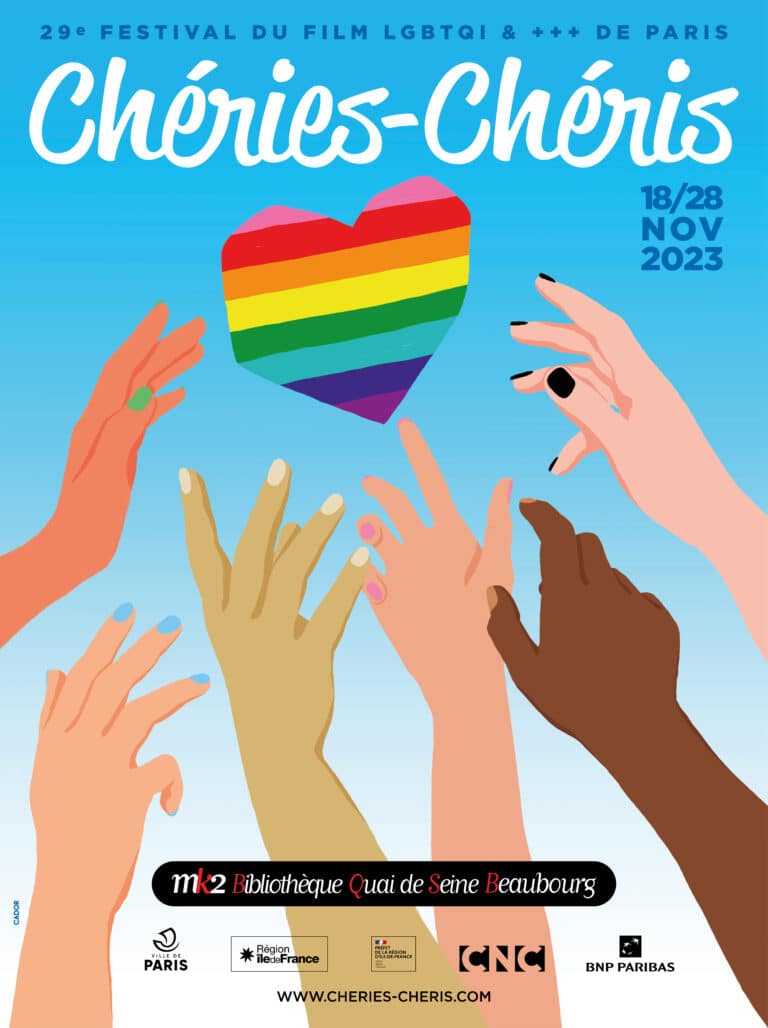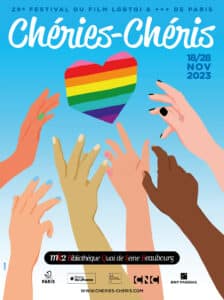 Download the programme below:
All of us strangers, by Andrew Haigh, starring Andrew Scott, Paul Mescal, Claire Foy
ALL YOU WANT TO KNOW ABOUT  FILMS & SERIES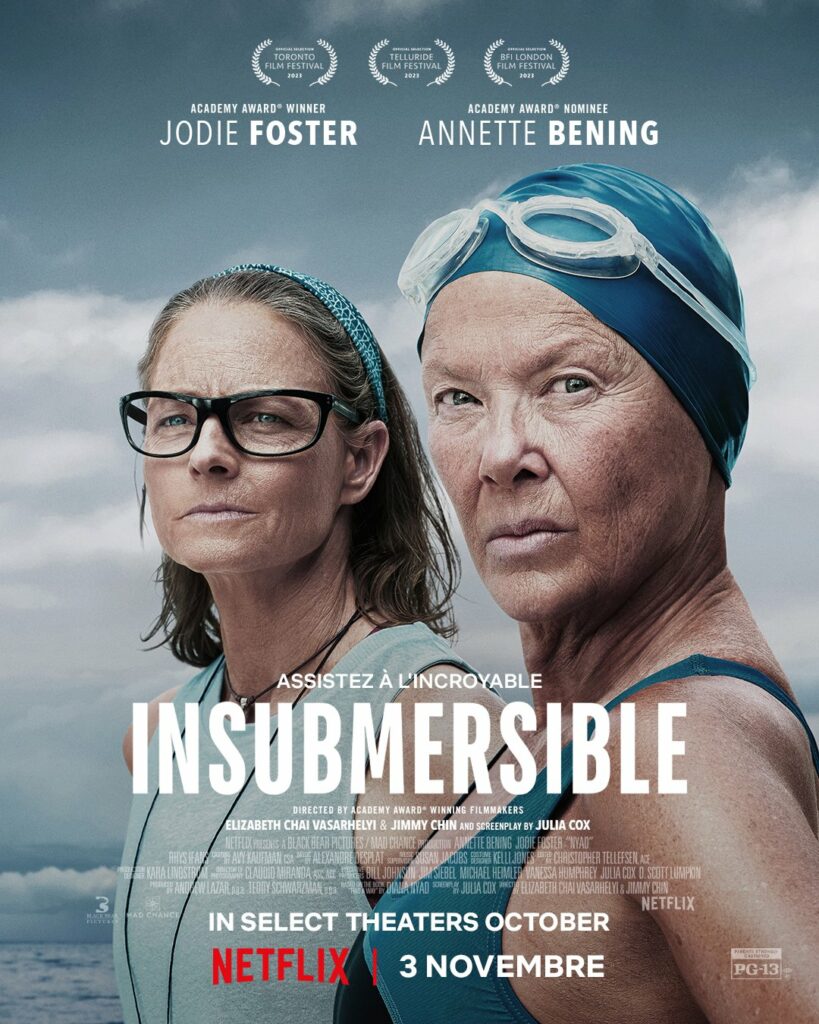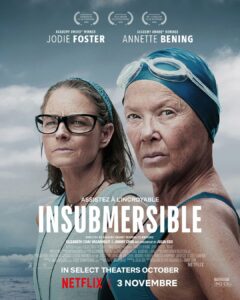 Nyad, Elizabeth Chai Vasarhelyi & Jimmy Chin
Synopsis
At the age of 60, 30 years after swapping marathon swimming for a remarkable career as a sports journalist, Diana (played by four-time Oscar nominee Annette Bening) sets her sights on finally completing the impressive crossing she had never managed to complete: the 177km arm of the sea that separates Cuba from Florida, also known as "Swimmer's Everest".
Determined to become the first person to achieve this feat without a shark-proof cage, Diana embarks on a thrilling four-year adventure, accompanied by her coach and best friend Bonnie Stoll (played by two-time Oscar winner Jodie Foster) and a dedicated team.
Yes or No?
Diana Nyad's story is as extraordinary as her achievements.
According to her father, Diana Nyad was destined to become the greatest swimmer of all time. 
From an early age, she won competition after competition, but was sexually abused by her coach.
Later, it was to be long sea crossings, 45 kilometres around Manhattan in 1975, and an attempt to cross from Cuba to Key West, a distance of 177 kms, which she failed at the age of 28. 
Jimmy Chin and Elizabeth Chai Vasarhelyi, a pair of distinguished documentary filmmakers, pay tribute to this swimmer in this fiction film starring Annette Bening as Diana Nyad and Jodie Foster as Bonnie Stoll.
The two women, openly lesbian (it's barely mentioned in the film), neighbours and long-time friends, took up the challenge together. 
The famous swimmer's over-inflated ego will almost get the better of her failed attempts at the crossing (four), but their friendship will hold firm and, no doubt, the realisation of the vital necessity of teamwork in an individual ordeal will enable her to succeed.
And the ship's captain, a touching secondary character, is played by Rhys Ifans (the actor and singer who played Hugh Grant's flatmate in Love at First Sight in Notting Hill).
Jodie Foster and Annette Bening are a perfect on-screen pair, brilliantly portraying these extraordinary women.  
Diana Nyad website.
With Annette Bening, Jodie Foster. On Netflix.
FILMS IN MOVIE THEATERS AS OF NOVEMBER 8TH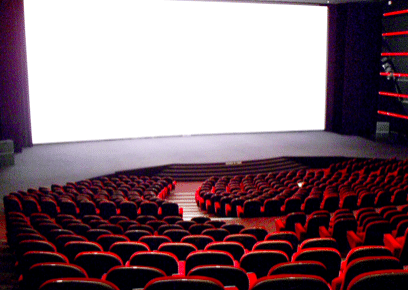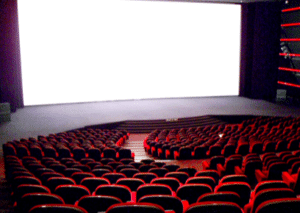 Simple comme Sylvain, Monia Chokri
With Magalie Lépine Blondeau, Pierre-Yves Cardinal, Francis-William Rhéaume
Sophia is a philosophy teacher in Montreal and has been living with Xavier for 10 years. Sylvain, a carpenter in the Laurentians, is renovating their country home. When Sophia meets Sylvain for the first time, it's love at first sight. Opposites attract, but can it last?
Pierre Feuille Pistolet, Maciek Hamela
A Polish van travels the roads of Ukraine. On board, Maciek Hamela evacuates people fleeing their country since the Russian invasion. The vehicle becomes an ephemeral refuge, a zone of trust and confidences.
Ça tourne à Séoul ! Cobweb, Kim Jee-Woon
With Song Kang-Ho, Im Soo-Jung, Jung-se Oh
Seoul, 1970: director Kim wants to remake the ending of his film "Cobweb". But the censorship authorities and complaints from actors and producers keep interfering, and the shoot becomes a mess. Kim must overcome this chaos to complete what he believes to be his ultimate masterpiece…
Goodbye Julia, Mohamed Kordofani
With Eiman Yousif, Siran Riak, Nazar Goma
A strange friendship binds a wealthy Muslim Sudanese woman from the North to a Christian Sudanese woman from the South, destitute after the death of her husband. What is behind the solicitude of one towards the other?
Par la fenêtre ou par la porte, Jean-Pierre Bloc
With Ariane Ascaride
September 2004, the French government privatizes its historic flagship, France Télécom. The share price becomes paramount, and the new CEO Didier Lombard decides to push 22,000 employees into "voluntary" redundancy: this will be the NExT plan, management driven by numbers. On September 30, 2022, the "France Telecom-Orange suicides affair" comes to a close on appeal, the first criminal conviction of CAC 40 executives for institutional moral harassment.
Five Nights At Freddy's, Emma Tammi
With Josh Hutcherson, Piper Rubio, Elizabeth Lail
A troubled security guard starts work at Freddy Fazbear's pizzeria. On his first night, he realizes that nights at Freddy's are no picnic, and that he may never see the light of day again.
The Marvels, Nia DaCosta
With Brie Larson, Iman Vellani, Teyonah Parris
Carol Danvers, a.k.a. Captain Marvel, must deal with the unforeseen consequences of her victory over the Kree. Unexpected effects now force her to shoulder the burden of a destabilized universe.
La Passion de Dodin Bouffant, Tran Anh Hung
With Juliette Binoche, Benoît Magimel, Emmanuel Salinger
Eugénie, an outstanding cook, has been working for the famous gastronome Dodin for 20 years. Over the years, their mutual admiration and passion for each other's culinary skills have led to a loving relationship. The result is a series of dishes, each more delicious and delicate than the last, which have even amazed the world's greatest chefs.
Movies to come (and we are looking forward to it):
The Color Purple, Blitz Bazawule ("Black Is King," "The Burial of Kojo") and produced by Oprah Winfrey, Steven Spielberg, Scott Sanders and Quincy Jones.
Expected December 25th.
Bottoms, Emma Seligman
Wonka, Paul King, in December.
The Zone of Interest, Jonathan Glazer and starring  Sandra Hüller, Christian Friedel, Ralph Herforth.
TIPS ON MOVIE WRITING 
Scott Myers : Go into the story
FILMS & SERIES PROGRAM ON TV AS OF NOVEMBER 8TH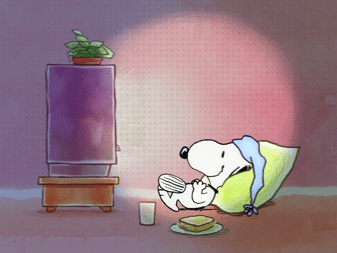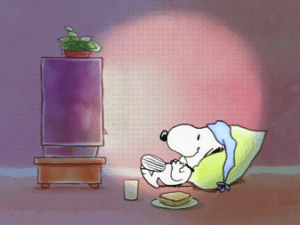 Mercredi – Wednesday 8
Arte : All is lost
Jeudi – Thursday 9
Canal + : Gangs of London
Arte : Polar Park
Chérie 25 : Les filles du Dr March
Dimanche – Sunday 12
Arte : Amen
Lundi – Monday 13
Arte : Chute libre
Canal + : D'argent et de sang
Mercredi – Wednesday 15
Arte : Mauvaise foi
 ARTE '  FILMS & SERIES AS OF NOVEMBER 8TH
Films
Cycle Jasujirô OZU: 10 films in restored versions and 1 previously unseen documentary, from November 8 to April 29.
A keen observer of the torments of the Japanese soul, Ozu left a body of work of over fifty films, cited as an example by Jim Jarmusch and Aki Kaurismäki, that bears witness to the upheavals of the pre- and post-war periods.
There are no palace intrigues or clashing knives, as with his illustrious colleagues Kurosawa or Mizoguchi, but a total devotion to contemporary, naturalistic family stories.
> A Taste of Sake (1962, 1:53) 
Ozu's last film, released just a few months before his death, The Taste of Sake tells the story of a Japan in the throes of transformation, always through a keen observation of the family sphere.
> Late Spring (1949, 1h48)
> Early Summer (1951, 2:05)
> The Taste of Rice with Green Tea (1952, 1:56)
> Journey to Tokyo (1953, 2:16)
> Early Spring (1956, 2:24)
> Twilight in Tokyo (1957, 2h20)
> Equinox Flowers (1958, 1h58)
> Bonjour (1959, 1:34)
> Late Autumn (1960, 2h08)
> Jasujirô Ozu, the filmmaker of happiness
Unreleased documentary by Virginie Apiou (ARTE GEIE, 2023, 34mn)
Combining drawings from Ozu's notebooks, written between 1933 and 1963, with excerpts from his films, this documentary highlights the main themes of his work. A delicate dive into the themes of Ozu's work.  
Docs
Lions Love (and lies…)
In May 1968, Agnès Varda was in Los Angeles with Jacques Demy, who had come to film "Model Shop".
The filmmaker decided to film the effervescence taking hold of California: the birth of the counter-culture, the rejection of the Vietnam War, "flower power", the hippie movement… With, in their own roles, Viva, Shirley Clarke, Eddie Constantine.
Series
Freedom, equality, sisterhood
In preparation for a conference, a group of feminists selected by an association meet for the first time. Ideological divisions, explosive debates and unforeseen affinities will make for a lively weekend. A humorous reflection on activism and intersectionality.
Polar Park: now.
In France's coldest village, a writer in crisis finds himself on the trail of a serial killer with a devious imagination, alongside a gendarme who's a little too Cartesian… A delicious blend of thriller and comedy, a series in the form of a snowy treasure hunt.
With Polar Park, director Gérald Hustache-Mathieu brings back to life the endearing heroes of his film Poupoupidou (2011), a mismatched duo of investigators played by Jean-Paul Rouve and Guillaume Gouix.
Your films and series to watch as of November 8th
on Netflix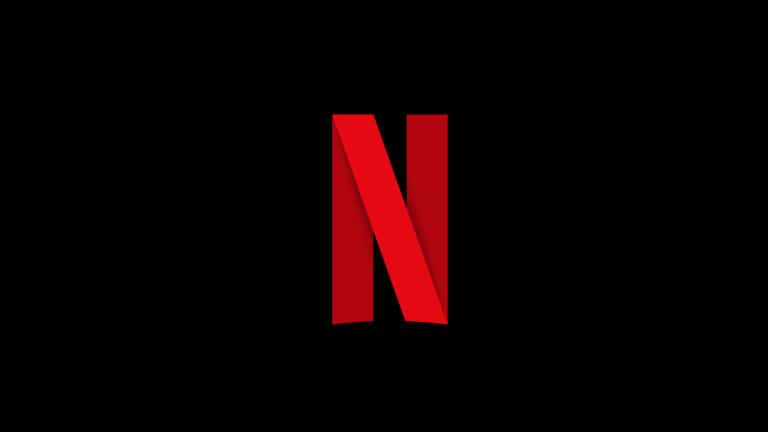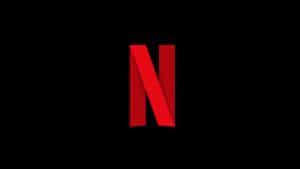 SERIES
Bodies, created by Susie Liggat, now.
Four detectives living in four different eras – 1890, 1941, 2023 and 2053 – discover the same body in London's Whitechapel district and try to solve the case.
The Crown season 6,
By Peter Morgan, Amy Jenkins, Duncan Macmillan, James Graham, Nick Payne, Tom Edge, David Hancock, Jonathan Wilson
November 16th: part I
December 14th : part II
Sex Education, season 4, Laurie Nunn, now.
The Diplomat, season 2
FILMS
Robbie Williams, Joe Pearlman, as of November 8th
After 25 years of his record-breaking solo career, Robbie looks back on his younger self and reflects on a lifetime spent in the spotlight.
All The light we cannot see, Shawn Levy, as of November 2nd.
Written by Steven Knight, creator of "Peaky Blinders", the series is based on the Pulitzer Prize-winning American bestseller All the Light We Cannot See by Anthony Doerr.
The series plunges us into occupied France during the Second World War. We follow the story of Marie-Laure, a young blind French woman who takes refuge with her father, Daniel Leblanc, in Saint-Malo. Father and daughter have fled Paris, taking with them a legendary diamond to prevent it falling into Nazi hands. They are being hunted by a pitiful Gestapo officer who is out to steal the stone. The girl's path crosses that of Werner, a German soldier, orphan and genius of electromagnetic transmissions, who is on a mission from the Wehrmacht to break the Resistance.
Starring Aria Mia Loberti, Mark Ruffalo and Hugh Laurie.
May December, by Todd Haynes, starring Cory Michael Smith, Julianne Moore, Natalie Portman, as of Dec 1st.
Yellow Door:'90s Lo-fi Film Club, Bong Joon-Hoo, now.
Fair Play, Chloe Domont, now.
Nyad , Annette Bening & Jodie Foster. As of Nov 3rd.
Nyad directed by Elizabeth Chai Vasarhelyi and Jimmy Chin (III) starring Annette Bening, Jodie Foster.
An extraordinary true story of tenacity, friendship and the triumph of the human spirit, "Unsinkable" tells a fascinating chapter in the life of world-renowned athlete Diana Nyad. 
At the age of 60, 30 years after swapping marathon swimming for a remarkable career as a sports journalist, Diana (played by four-time Oscar nominee Annette Bening) sets her sights on finally completing the awe-inspiring crossing she'd never managed to complete: the 177 km-long inlet between Cuba and Florida, also known as "Swimmer's Everest". 
Determined to become the first person to achieve this feat without a shark cage, Diana embarks on a thrilling four-year adventure, accompanied by her coach and best friend Bonnie Stoll (played by two-time Oscar winner Jodie Foster) and a dedicated team.
The Killer, David Fincher, as of November 10th
Leave the world behind, by Sam Esmail (Mr Robot), produced by Obama couple.
As of December 8th,, with Julia Roberts, Ethan Hawke & Mahershala Ali
A couple book a luxurious weekend at a Long Island villa, but the stay turns into a nightmare when the owner of the house suddenly arrives to seek refuge with his daughter, warning the family that a terrible catastrophe threatens the world. "Without telephone, television or Internet, the tenants are plunged into uncertainty. Can they really trust their hosts?
Maestro, by and with Bradley Cooper, and Carey Mulligan, as of December 27th.
Your films and series to watch as of November 8th on
Prime Video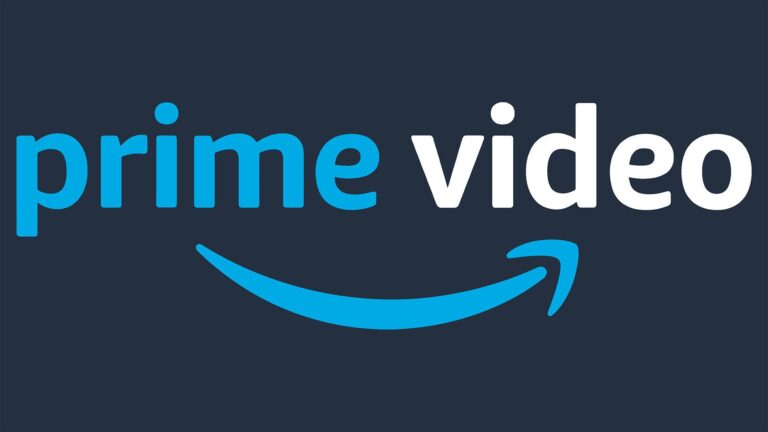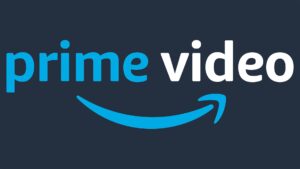 SERIES
Wilderness, by Marnie Dickens, starring Jenna Coleman & Will & Oliver Jackson-Cohen, now.
The Lost flowers of Alice Hart, Sarah Lambert.
FILMS
The Burial, by Maggie Betts, on Oct 13th
Saltburn, Emerald Fennell, Nov 24
Your films and series to watch as of November 8th
on Canal+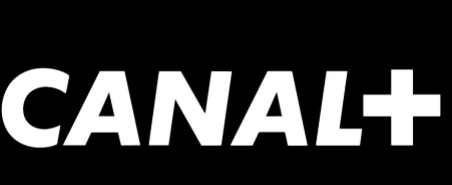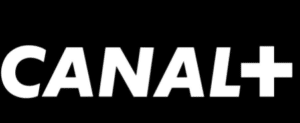 SERIES
The undeclared war, Peter Kosminsky : a must-see.
D'argent et de sang, Xavier Giannoli, now.
The Walking Dead: Daryl Dixon, Angela Kang et Scott M. Gimple avec Norman Reedus (Daryl), Clémence Poésy (Isabelle)
Daryl Dixon wakes up stranded without knowing how or why on the European continent. As he tries to find his way home, he learns more about this devastated France, meeting new characters with whom bonds are forged. His journey has a long way to go.
FILMS
Supercell, Herbert James Winterstern, now.
West Texas.   filIt's ten years since Bill Brody, the famous tornado chaser, was swept away by a particularly devastating supercell storm.
Now his teenage son William wants to follow in his footsteps.
He finds his father's former partner, who now works for Zane Rogers.
With the late Anne Heche, sparkling in one of her last roles.
She said, Maria Schrader (I'm Your Man, Unorthodox limited series), now.
Your films and series to watch as of November 8th
on Apple TV & Canal+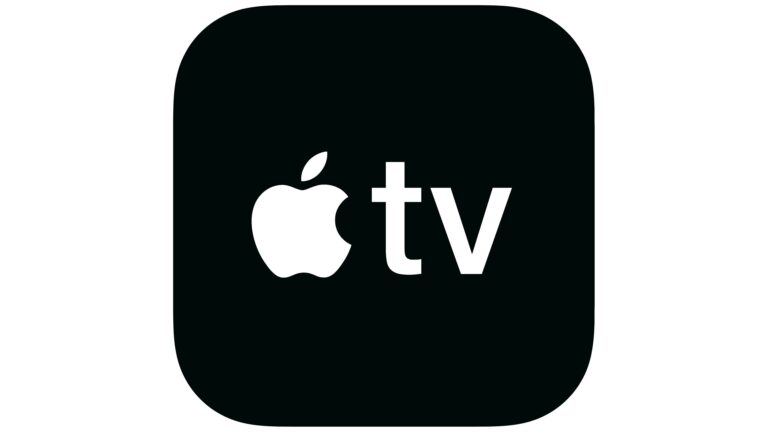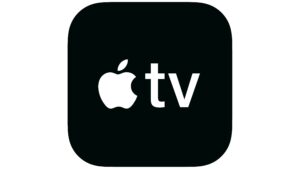 SERIES
Monarch : legacy of monsters, Chris Black & Matt Fraction, as of Nov 17th
The Changeling, Anders Engström, now!
The Buccaneers, as of November 8th, series creator Katherine Jakeways and directed by BAFTA Award winner Susanna White.
Upcoming British period drama television series written by Katherine Jakeways, based on the unfinished novel of the same name by American novelist Edith Wharton, published posthumously in 1938. 
The arrival of a group of American women into 1870s London society results in a culture clash, with two differing approaches to tradition. 
FILMS
Fingernails, by Christos Nikou, avec Jessie Buckley, Riz Ahmed, and Jeremy Allen White, now.
Anna and Ryan have found true love. It's been proven by a controversial new technology. There's just one problem: Anna still isn't sure. Then she takes a position at a love testing institute, and meets Amir.
With Jeremy Allen White, Jessie Buckley & Riz Ahmed.
Your films and series to watch as of November 8th
on Disney Plus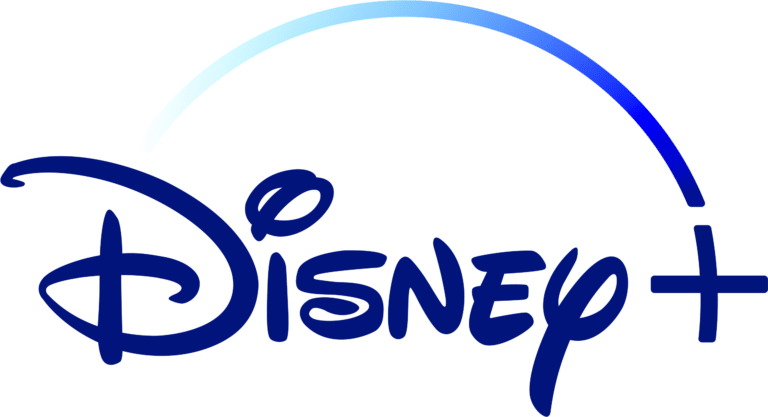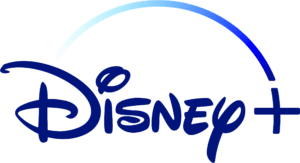 FILMS
Quiz Lady, Jessica Yu with Awkwafina, Sandra O, on Nov 3.
Anne (Awkwafina) is a brilliant young woman with a passion for game shows. She soon finds herself forced to team up with her sister Jenny (Sandra Oh) – with whom she has almost lost touch and whom life's ups and downs have not spared – to help pay off their mother's gambling debts.
When Anne's dog is kidnapped for ransom, the two have no choice but to embark on an incredible journey across the U.S. with one idea in mind: to make Anne the undisputed champion of the shows she loves so much, in order to get the money they need!
SERIES
The Bear, season 2, Christopher Storer.
The other black girl, as of September 13th, series by Danielle Henderson, adapted from eponymous novel by Dalila Harris.
Tout va bien, by Camille de Castelnau, starking Virginie Efira, Nicole Garcia, Sara Giraudeau, Bernard Le Coq, Aliocha Schneider, Yannik Landrein, Eduardo Noriega et Mehdi Nebbou, as of Nov 15.
Percy Jackson & les Olympiens, Chris Columbus, as of December 20th.
Bertie Gregory, Au plus près des animaux, now