Films as of November 15th
Your films as of November 15th.
Renaissance, by Beyoncé, as of December 1st.
Io Capitano, Matteo Garrone
The Hunger games, The Ballad of Songbirds & Snakes, Francis Lawrence, starring Tom Blyth, Rachel Zegler, Peter Dinklage, Hunter Schafer, Josh Andrés Rivera, Jason Schwartzman, and Viola Davis.
FESTIVALS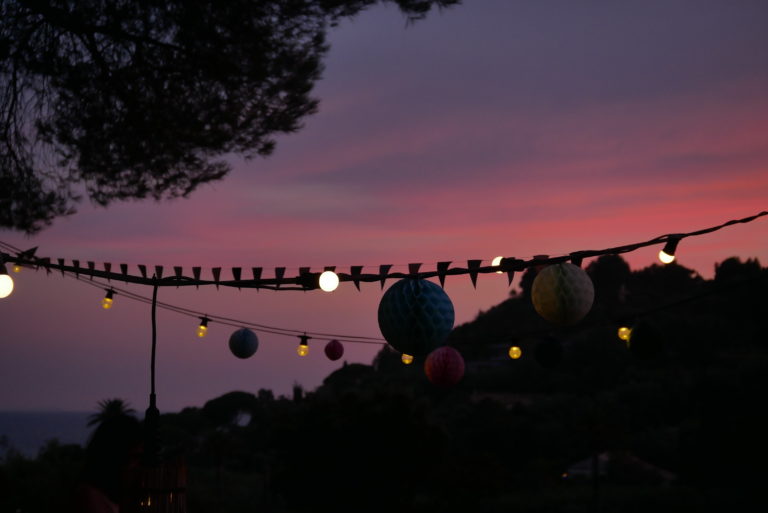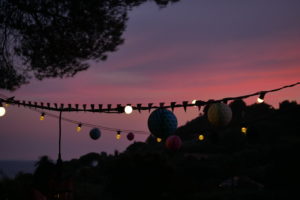 October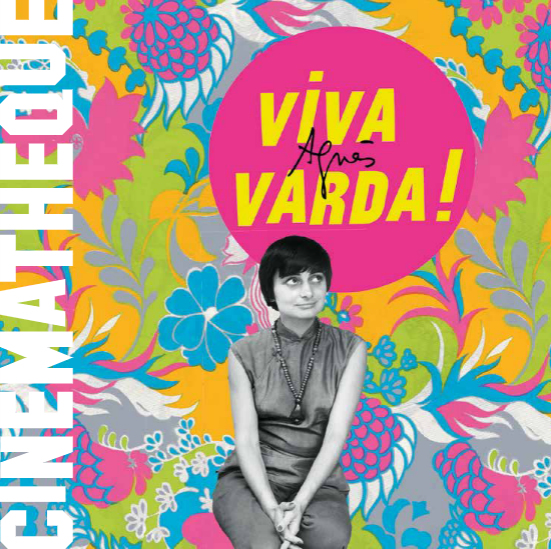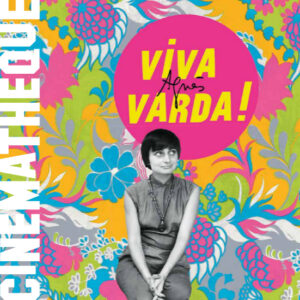 Programme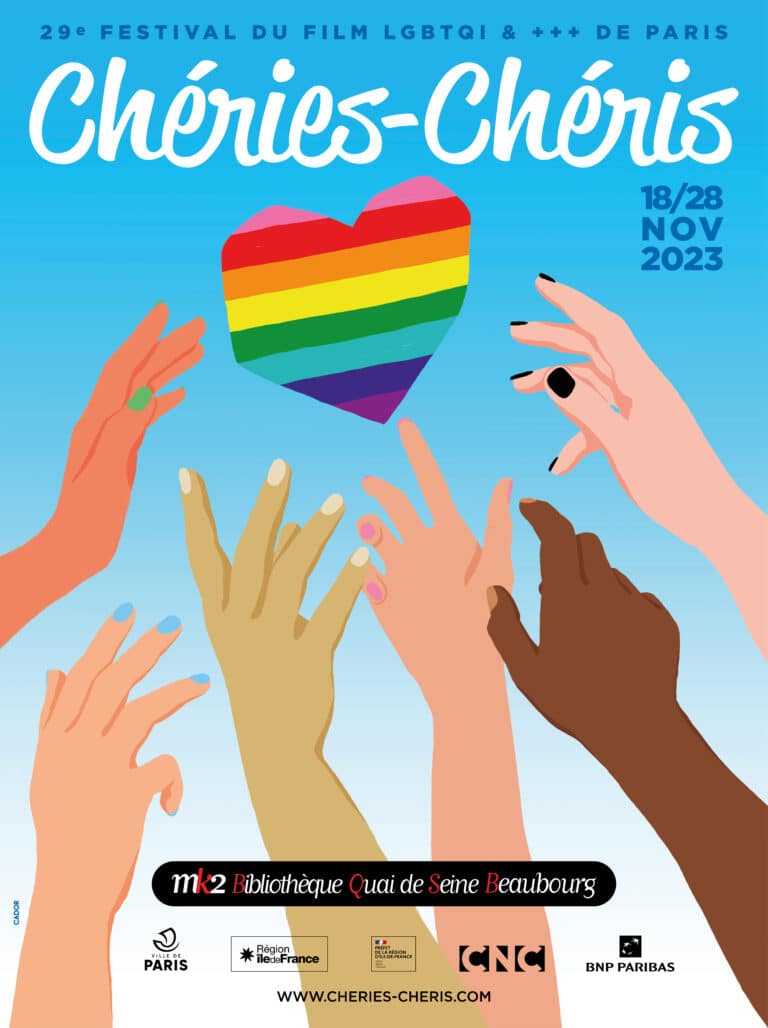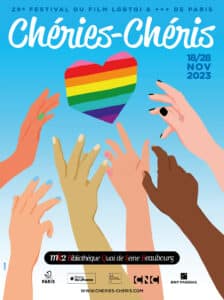 Download the programme below: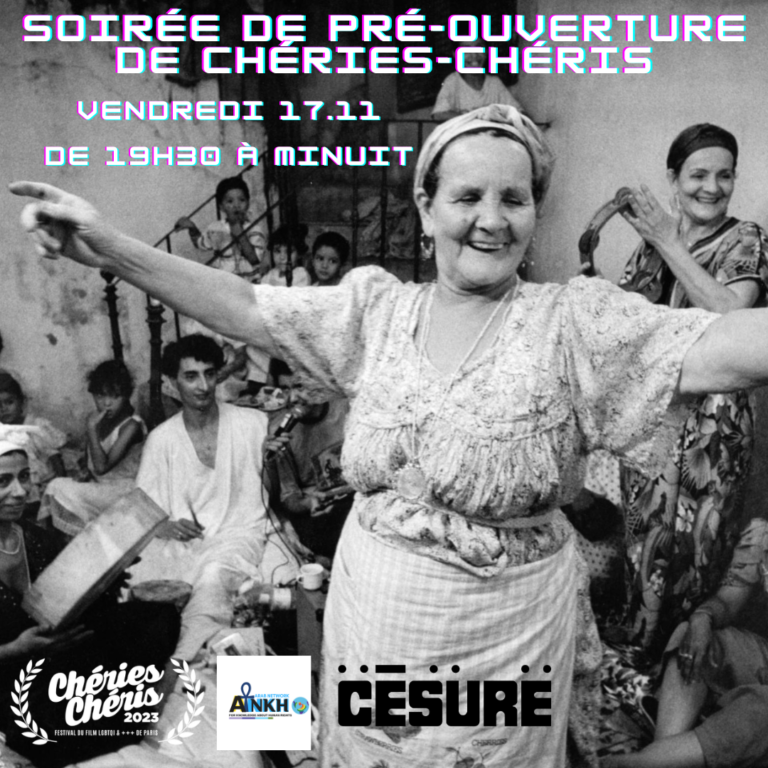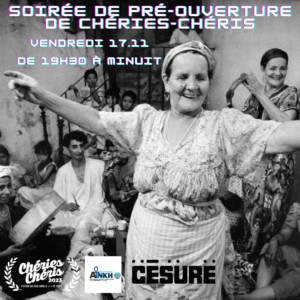 🎉 To kick off its 29th edition with music, Chéries-Chéris is joining forces with Césure and ANKH association منظمة عنخ (Association supporting LGBTQI+ people in the Arab world), and invites you to dance to Raï and Chaâbi music from the Maghreb 𝗹𝗲 𝟭𝟳 𝗻𝗼𝘃𝗲𝗺𝗯𝗿𝗲 (from 7.30pm) at Césure.
From the 90s to today, Raï is driven by free women, queer people and feminists, who challenge societal and patriarchal norms. Their words and music open up spaces of freedom and expression for divergent gender identities and subversive narratives.
There's only one step from film to music. Come and take it with us, the Chéries-Chéris!
On the programme for this wild opening night:
➝ 7.30pm: Screenings-Meetings "Cheikhat Chéries" in Amphi B 🍿
– "𝗔 𝗹𝗶𝘁𝘁𝗹𝗲 𝗳𝗼𝗿 𝗺𝘆 𝗵𝗲𝗮𝗿𝘁 𝗮 𝗹𝗶𝘁𝘁𝗹𝗲 𝗳𝗼𝗿 𝗺𝘆 𝗴𝗼𝗱": a 58′ documentary film by #BritaLandoff. The film follows groups of Medahates (the women, and rare men, who set the mood at women's festive gatherings) in Oran in the early 90s.
– "#𝟯𝟭# (𝗔𝗽𝗽𝗲𝗹 𝗺𝗮𝘀𝗾𝘂é)": a 16′ experimental film by #GhyzlèneBoukaïla. A visual and musical approach to a latent reconstruction of identity, in the form of a quest, and an exploration of North African popular and libertarian culture, Raï.
The screenings will be followed by a meeting with the two directors, hosted by ANKH and Chéries-Chéris. 🎬
➝ 8.30pm: Party in the Canteen
In the Cantine de Césure, the party goes on until midnight. #VictorLemaure will offer a "Trans du ventre" performance, while DJs #MalaiseVagal and #Taziri will take it in turns on the turntables with Raï and Chaabi music from the Maghreb. 🌍
Opening film on November 21st :
All of us strangers, by Andrew Haigh, starring Andrew Scott, Paul Mescal, Claire Foy
ALL YOU WANT TO KNOW ABOUT  FILMS & SERIES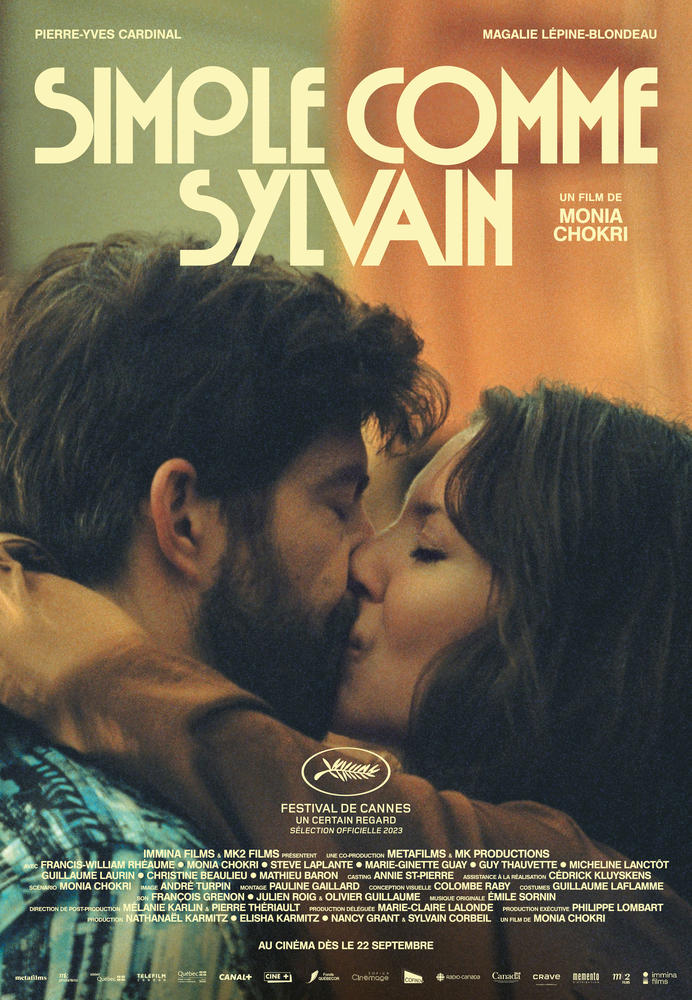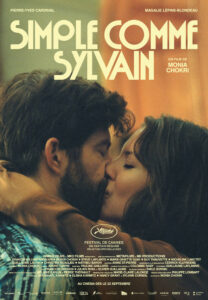 Simple comme Sylvain, Monia Chokri
With Magalie Lépine Blondeau, Pierre-Yves Cardinal, Francis-William Rhéaume
Synopsis
Sophia is a philosophy teacher in Montreal and has been living with Xavier for 10 years. Sylvain, a carpenter in the Laurentians, is renovating their country home. When Sophia meets Sylvain for the first time, it's love at first sight. Opposites attract, but can it last?
Yes or No?
A big Yes.
Monia Chokri asks us an essential question today: what is love? 
Can two people from opposite worlds love each other? Is boredom inevitable?
The main thread running through the story is Sofia's philosophy lessons on love.  They ask us about the different ways of loving. Monia Chokri, for her part, found in Bell hooks' book About Love a philosophical study of this state that we don't know how to manage, that turns our lives upside down and for which we are never prepared.
Sofia is immersed in culture, but she's bored with Xavier, the man she lives with but who no longer inspires her. When she meets Sylvain, it's love and passion.
But Sylvain isn't cultured and doesn't always express himself properly…
The director confronts us with two worlds: that of the countryside, down-to-earth but with their hearts in their hands, and that of the city, with its cultured people yet merciless towards those who don't know their codes.
It could be a caricature, but the film is not. Intellectuals who claim to be tolerant do not understand these people who express themselves in a language other than their own.
The director brilliantly films her heroine's desire, and the sex scenes are filmed from the woman's point of view. It is she who dictates her desires, and Monia Choukri shows us that men can also be objectified.
Another theme rarely touched on is ageism and the evolution of couples. We're not in the same relationship today as we were before. 
We're freer and that's all to the good. 
Young people choose their identity and fight for it, but older people don't always understand them and find themselves overwhelmed by these new forms of love.
For all these reasons, but above all for the telling of a beautiful story filmed in the style of the 70s and 80s, Simple comme Sylvain is an essential film during which you will laugh but you will surely cry.
Now in theaters.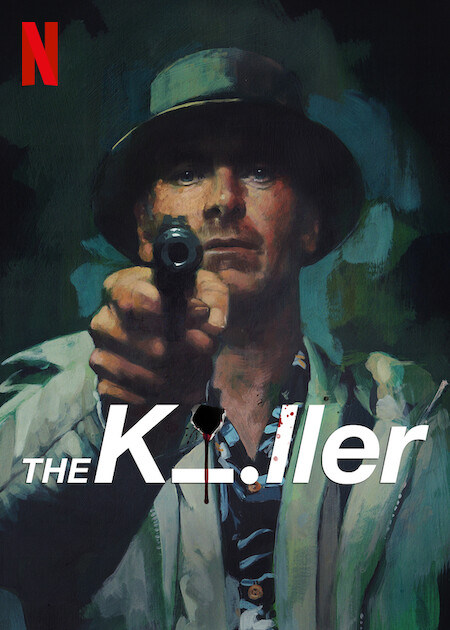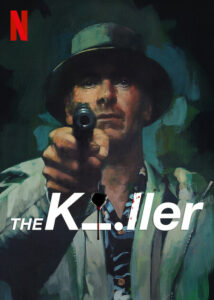 The Killer, David Fincher
Synopsis
After a contract goes wrong, a hitman turns against his clients – and himself – in a manhunt across the globe. But, as he likes to say, it's nothing personal…
Yes or No?
Yes !
We always look forward to a film by David Fincher, director of "Seven", "Zodiac", "Gone Girl"… It promises beautiful aesthetics, suspense and strong characters.
The Killer is no exception.
After Mank, released four years ago on Netflix, and the two seasons of the excellent series The Mindhunter about the origins of criminal profiling within the FBI, the director who invented everything about the way we binge-watch series is back with the story of a killer, adapted from a French comics written by Matz and drawn by Luc Jacamon. 
Michael Fassbender, who had disappeared from the silver screen to devote himself to motor racing, plays this hitman, whose voice-over we hear throughout the film about what to wear if you want to be one of the powerful. The killer practises yoga and lives the life of an ascetic, but alas, he misses his target.
What follows is a story of revenge and journeys to the four corners of the world, Paris, New Orleans, New York and the Dominican Republic to find his employers, including the great actress Tilda Swinton.
Virtually silent, we realise that for Fincher, as for Hitchcock, the most important thing is the action – choreographed action, with music -by Trent Reznor and Atticus Ross- that keeps us hanging on until the end.
The Killer is the most viewed film on Netflix this week, with 27.9 million views in just five days since it went online last Friday.
Will you be one of them? 
Currently on Netflix.
FILMS IN MOVIE THEATERS AS OF NOVEMBER 15TH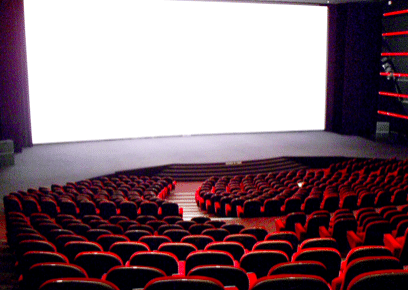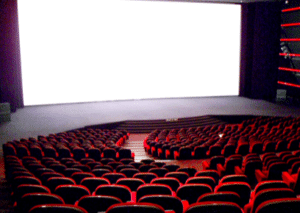 Sound of Freedom, Alejandro Monteverde
With Jim Caviezel, Bill Camp, Cristal Aparicio
SOUND OF FREEDOM is a thriller based on the incredible true story of a former US federal agent who embarks on a life-threatening rescue operation to free hundreds of children held captive by sex traffickers.
Hunger Games: la Ballade du serpent et de l'oiseau chanteur, Francis Lawrence
With Tom Blyth, Rachel Zegler, Viola Davis, Peter Dinklage and Hunter Schafer.
Young Coriolanus (Tom Blyth) is the last hope of his line, the once proud and wealthy Snow family now fallen from grace in a post-war Capitol.
As the 10th HUNGER GAMES approaches, he is reluctantly assigned to mentor Lucy Gray Baird (Rachel Zegler), a tributary from District 12, Panem's poorest and most despised.
With Lucy Gray's charm captivating the public, Snow sees an opportunity to change his destiny, and joins forces with her to tip the scales in their favour.
Fighting against his instincts, torn between good and evil, Snow races against time to survive and discover whether he will ultimately become a songbird or a snake.
How to Have Sex, Molly Manning Walker
With Mia McKenna-Bruce, Shaun Thomas, Lara Peake
To celebrate the end of high school, Tara, Skye and Em go on their first holiday with their girlfriends to a popular Mediterranean resort. The trio plan to throw one party after another, getting drunk and pulling all-nighters, in the company of English flatmates they met on their arrival.
Little Girl Blue, Mona Achache
With Marion Cotillard, Marie Bunel, Marie-Christine Adam
On the death of her mother, Mona Achache discovers thousands of photos, letters and recordings, but these buried secrets resist the enigma of her disappearance.
So, through the power of cinema and the grace of embodiment, she decides to resurrect her mother in order to replay her life and understand her.
Et la fête continue !,  Robert Guédiguian
With Ariane Ascaride, Jean-Pierre Darroussin, Lola NaymarkIn Marseilles, 60-year-old Rosa has devoted her life to her family and to politics with the same sense of sacrifice.Everyone thinks she is unshakeable, especially as Rosa is the only one who could seal the union of the left on the eve of a decisive election. In the end, she puts up with it all, until the day …
Vincent doit mourir, Stephan Castang
With Karim Leklou, Vimala Pons, François Chattot
From one day to the next, Vincent is repeatedly attacked for no reason by people who try to kill him. His ordinary life is turned upside down, and when the phenomenon escalates, he has no choice but to flee and change his way of life.
Le Petit Blond de la Casbah, Alexandre Arcady
With Léo Campion (II), Marie Gillain, Christian Berkel
A film director returns with his son to Algiers to present his new film, which tells the story of his childhood and his family in Algeria in the 1960s.
Gueules noires, Mathieu Turi
With Samuel Le Bihan, Amir El Kacem, Jean-Hugues Anglade
1956, northern France. A gang of underground miners are forced to take a professor to take samples a thousand metres underground. After a landslide prevents them from going back up, they discover a crypt from another time, and unwittingly awaken something that should have stayed asleep…
Avant que les flammes ne s'éteignent, Mehdi Fikri
With Camélia Jordana, Sofiane Zermani, Sofian Khammes
Following the death of her younger brother during a police raid, Malika launches a legal battle to bring the case to trial. But her quest for the truth jeopardises her family's equilibrium.
Comme par magie,  Christophe Barratier
With Kev Adams, Gérard Jugnot, Claire Chust
Victor, a young magician on the rise, is raising his daughter Lison alone. But his whimsical stepfather, Jacques, interferes in the girl's upbringing against his better judgement. This unlikely pairing will be arbitrated by Victor's strong-willed childhood friend Nina.
Vigneronnes, Guillaume Bodin
These pioneering winegrowers work as close as possible to nature. They have unlocked the secrets of the world of wine, producing nectars that are recognised the world over.
We take you on a journey through the seasons to meet them.
Movies to come (and we are looking forward to it):
The Color Purple, Blitz Bazawule ("Black Is King," "The Burial of Kojo") and produced by Oprah Winfrey, Steven Spielberg, Scott Sanders and Quincy Jones.
Expected December 25th.
Bottoms, Emma Seligman
Wonka, Paul King, in December.
The Zone of Interest, Jonathan Glazer and starring  Sandra Hüller, Christian Friedel, Ralph Herforth.
TIPS ON MOVIE WRITING 
Scott Myers : Go into the story
FILMS & SERIES PROGRAM ON TV AS OF NOVEMBER 15TH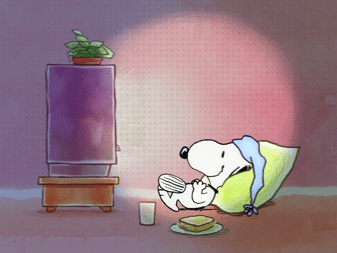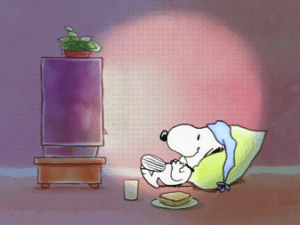 Mercredi – Wednesday 15
Arte : Mauvaise foi
Jeudi – Thursday 16
Canal + : Sage Homme
6Ter : King Kong
Arte : Polar Park
Vendredi- Friday 17
France 5 : Garde à vue
Dimanche – Sunday 19
France 2 : Boîte Noire
TFX : Le code a changé
C8 : Le vieux fusil
Lundi – Monday 20
Canal + : Pamela Rose la série
Mardi – Tuesday
Canal + : Empire of lights
C8 : Million dollar baby
Mercredi – Wednesday 22
Arte : La place d'une autre
 ARTE '  FILMS & SERIES AS OF NOVEMBER 15TH
Films
Le métis de dieu, Ilan Duran Cohen
Played by Laurent Lucas, energetic and tormented, this is an emotional portrait of Cardinal Lustiger, a major player in Jewish-Christian reconciliation. A captivating TV film, also starring Aurélien Recoing, Pascal Greggory and Nathalie Richard.
Cycle Jasujirô OZU: 10 films in restored versions and 1 previously unseen documentary, from November 8 to April 29.
A keen observer of the torments of the Japanese soul, Ozu left a body of work of over fifty films, cited as an example by Jim Jarmusch and Aki Kaurismäki, that bears witness to the upheavals of the pre- and post-war periods.
There are no palace intrigues or clashing knives, as with his illustrious colleagues Kurosawa or Mizoguchi, but a total devotion to contemporary, naturalistic family stories.
> A Taste of Sake (1962, 1:53) 
Ozu's last film, released just a few months before his death, The Taste of Sake tells the story of a Japan in the throes of transformation, always through a keen observation of the family sphere.
> Late Spring (1949, 1h48)
> Early Summer (1951, 2:05)
> The Taste of Rice with Green Tea (1952, 1:56)
> Journey to Tokyo (1953, 2:16)
> Early Spring (1956, 2:24)
> Twilight in Tokyo (1957, 2h20)
> Equinox Flowers (1958, 1h58)
> Bonjour (1959, 1:34)
> Late Autumn (1960, 2h08)
> Jasujirô Ozu, the filmmaker of happiness
Unreleased documentary by Virginie Apiou (ARTE GEIE, 2023, 34mn)
Combining drawings from Ozu's notebooks, written between 1933 and 1963, with excerpts from his films, this documentary highlights the main themes of his work. A delicate dive into the themes of Ozu's work.  
Docs
Lions Love (and lies…)
In May 1968, Agnès Varda was in Los Angeles with Jacques Demy, who had come to film "Model Shop".
The filmmaker decided to film the effervescence taking hold of California: the birth of the counter-culture, the rejection of the Vietnam War, "flower power", the hippie movement… With, in their own roles, Viva, Shirley Clarke, Eddie Constantine.
Series
Wakefield
The whole series on 14 November.
While accompanying fragile patients on the road to recovery, a psychiatric nurse is overtaken by his own demons. Set against a sumptuous Australian landscape, "Wakefield" raises powerful questions about the notions of reason and unreason.
Sous la neige
In Austria, a family moves to the mountains to treat their daughter's asthma. Alma is soon plagued by recurring visions of the tragic death of a young woman. A thriller with fantastic overtones, the 'Under the Snow' series features a mother torn between her instincts and her rationality, between her love for her daughter and a hostile village community.

Freedom, equality, sisterhood
In preparation for a conference, a group of feminists selected by an association meet for the first time. Ideological divisions, explosive debates and unforeseen affinities will make for a lively weekend. A humorous reflection on activism and intersectionality.
Polar Park: now.
In France's coldest village, a writer in crisis finds himself on the trail of a serial killer with a devious imagination, alongside a gendarme who's a little too Cartesian… A delicious blend of thriller and comedy, a series in the form of a snowy treasure hunt.
With Polar Park, director Gérald Hustache-Mathieu brings back to life the endearing heroes of his film Poupoupidou (2011), a mismatched duo of investigators played by Jean-Paul Rouve and Guillaume Gouix.
Your films and series to watch as of November 15th
on Netflix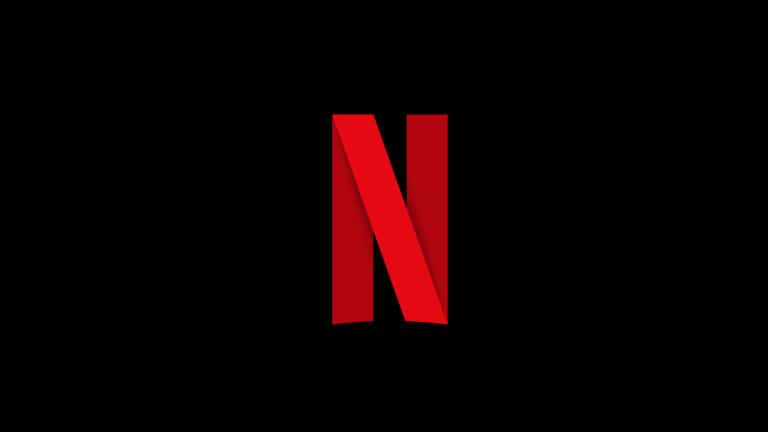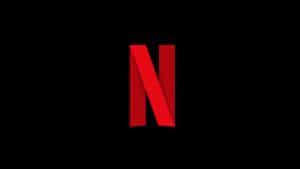 SERIES
Bodies, created by Susie Liggat, now.
Four detectives living in four different eras – 1890, 1941, 2023 and 2053 – discover the same body in London's Whitechapel district and try to solve the case.
The Crown season 6, by Peter Morgan, Amy Jenkins, Duncan Macmillan, James Graham, Nick Payne, Tom Edge, David Hancock, Jonathan Wilson
November 16th: part I – December 14th : part II
Sex Education, season 4, Laurie Nunn, now.
The Diplomat, season 2
FILMS
Robbie Williams, Joe Pearlman, now.
After 25 years of his record-breaking solo career, Robbie looks back on his younger self and reflects on a lifetime spent in the spotlight.
May December, by Todd Haynes, starring Cory Michael Smith, Julianne Moore, Natalie Portman, as of Dec 1st.
Yellow Door:'90s Lo-fi Film Club, Bong Joon-Hoo, now.
Nyad,  Annette Bening & Jodie Foster. Now.
Nyad directed by Elizabeth Chai Vasarhelyi and Jimmy Chin starring Annette Bening, Jodie Foster.
Leave the world behind, by Sam Esmail (Mr Robot), produced by Obama couple.
As of December 8th,, with Julia Roberts, Ethan Hawke & Mahershala Ali
A couple book a luxurious weekend at a Long Island villa, but the stay turns into a nightmare when the owner of the house suddenly arrives to seek refuge with his daughter, warning the family that a terrible catastrophe threatens the world. "Without telephone, television or Internet, the tenants are plunged into uncertainty. Can they really trust their hosts?
Maestro, by and with Bradley Cooper, and Carey Mulligan, as of December 27th.
Damsel, Juan Carlos Fresnadillo, Millie Bobby Brown, in 2024.
Your films and series to watch as of November 15th on
Prime Video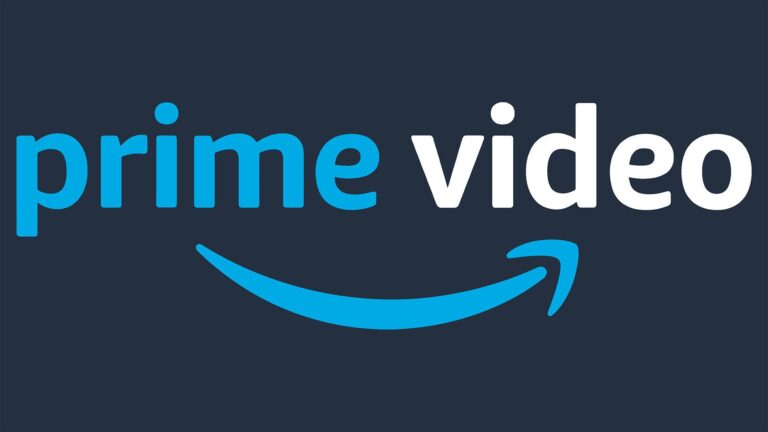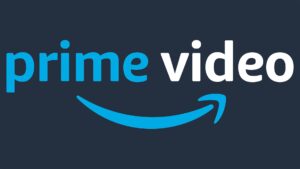 SERIES
Wilderness, by Marnie Dickens, starring Jenna Coleman & Will & Oliver Jackson-Cohen, now.
The Lost flowers of Alice Hart, Sarah Lambert.
Reacher season 2, as of December 15th
FILMS
Candy Cane Lane, as of December 1st
Saltburn, Emerald Fennell, Nov 24
Un stupéfiant Noël, Arthur Sanigou, as of December 8th
Your Christmas or mine,  as of December 8th
Your films and series to watch as of November 15th
on Canal+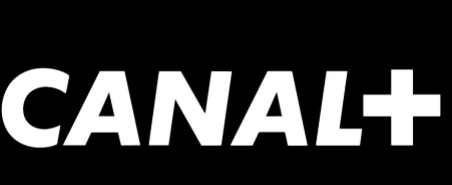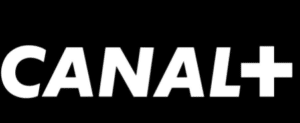 SERIES
The undeclared war, Peter Kosminsky : a must-see.
D'argent et de sang, Xavier Giannoli, now.
The Walking Dead: Daryl Dixon, Angela Kang et Scott M. Gimple avec Norman Reedus (Daryl), Clémence Poésy (Isabelle)
Daryl Dixon wakes up stranded without knowing how or why on the European continent. As he tries to find his way home, he learns more about this devastated France, meeting new characters with whom bonds are forged. His journey has a long way to go.
Pamela Rose, Eric Lartigau, as of November 20th.
FILMS
De grandes espérances, Sylvain Desclous.
Your films and series to watch as of November 15th
on Apple TV & Canal+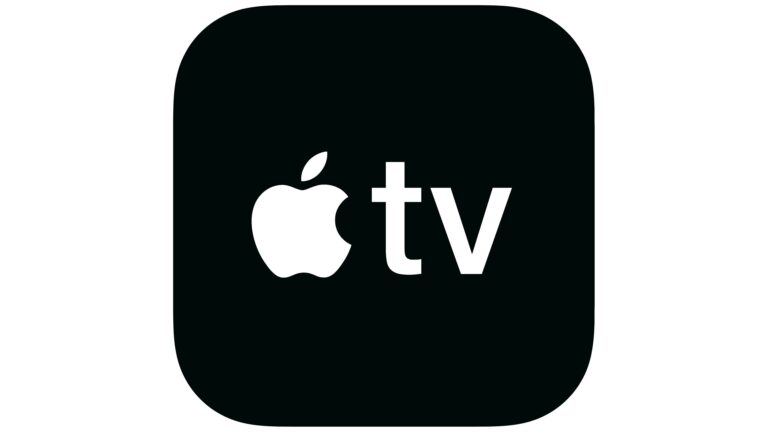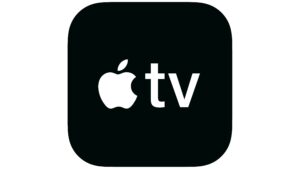 SERIES
Monarch : legacy of monsters, Chris Black & Matt Fraction, as of Nov 17th
The Buccaneers, as of November 8th, series creator Katherine Jakeways and directed by BAFTA Award winner Susanna White.
Upcoming British period drama television series written by Katherine Jakeways, based on the unfinished novel of the same name by American novelist Edith Wharton, published posthumously in 1938. 
The arrival of a group of American women into 1870s London society results in a culture clash, with two differing approaches to tradition. 
FILMS
Fingernails, by Christos Nikou, avec Jessie Buckley, Riz Ahmed, and Jeremy Allen White, now.
Anna and Ryan have found true love. It's been proven by a controversial new technology. There's just one problem: Anna still isn't sure. Then she takes a position at a love testing institute, and meets Amir.
With Jeremy Allen White, Jessie Buckley & Riz Ahmed.
The Family Plan, Simon Cellan Jones, as of December 15th.
Masters of the Air, John Orloff, Steven Spielberg, Tom Hanks & Gary Goetzman, as of January 26th, 2024
The Velveteen Rabbit, dès le 22 novembre.
​
Your films and series to watch as of November 15th
on Disney Plus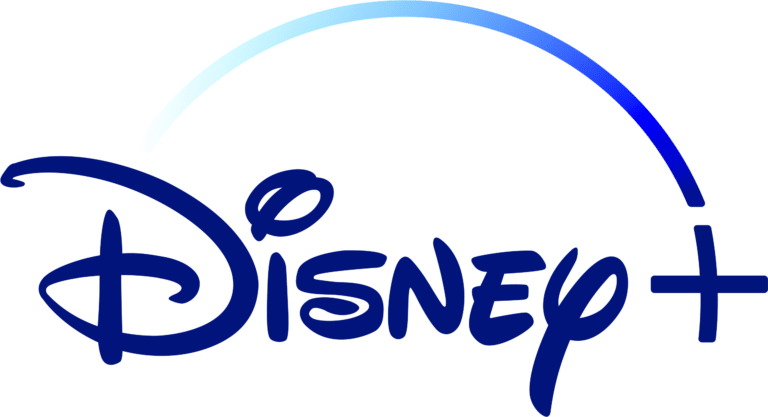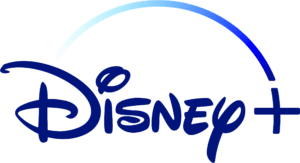 FILMS
Quiz Lady, Jessica Yu with Awkwafina, Sandra O, on Nov 3.
Anne (Awkwafina) is a brilliant young woman with a passion for game shows. She soon finds herself forced to team up with her sister Jenny (Sandra Oh) – with whom she has almost lost touch and whom life's ups and downs have not spared – to help pay off their mother's gambling debts.
When Anne's dog is kidnapped for ransom, the two have no choice but to embark on an incredible journey across the U.S. with one idea in mind: to make Anne the undisputed champion of the shows she loves so much, in order to get the money they need!
SERIES
The Bear, season 2, Christopher Storer.
The other black girl, as of September 13th, series by Danielle Henderson, adapted from eponymous novel by Dalila Harris.
Tout va bien, by Camille de Castelnau, starking Virginie Efira, Nicole Garcia, Sara Giraudeau, Bernard Le Coq, Aliocha Schneider, Yannik Landrein, Eduardo Noriega et Mehdi Nebbou, as of Nov 15.
Percy Jackson & les Olympiens, Chris Columbus, as of December 20th.
Bertie Gregory, Au plus près des animaux, now