Films as of October 18th
Your films as of  October 18th.
A documentary from The New Yorker
William Friedkin's last film, The Caine Mutiny Court-Martial,  starring Kiefer Sutherland, Jason Clarke, Jake Lacy, Monica Raymund, Lewis Pullman, Jay Duplass, Tom Riley And Lance Reddick, as of Oct 6 on Paramount.
Dream scenario, by Kristoffer Borgli, starring Nicolas Cage, Julianne Nicholson, Michael Cera, Tim Meadows, Dylan Gelula and Dylan Baker.
All of us strangers, by Andrew Haigh, starring Andrew Scott, Paul Mescal, Claire Foy
Io Capitano, Matteo Garrone
The Hunger games, The Ballad of Songbirds & Snakes, Francis Lawrence, starring Tom Blyth, Rachel Zegler, Peter Dinklage, Hunter Schafer, Josh Andrés Rivera, Jason Schwartzman, and Viola Davis.
Priscilla, Sofia Coppola
New Miyazaki film, The boy and the heron
Ferrari, next film by Michael Mann starring Adam Driver & Penelope Cruz, next Christmas.
FESTIVALS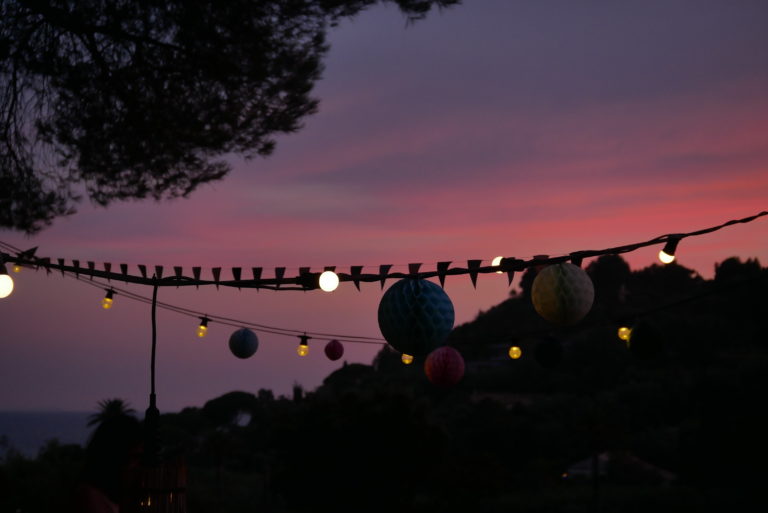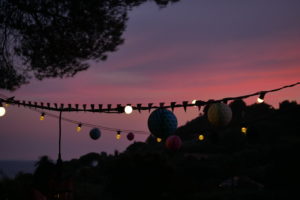 October
Festival MyMetaStories – From October 6 to 29.
Programme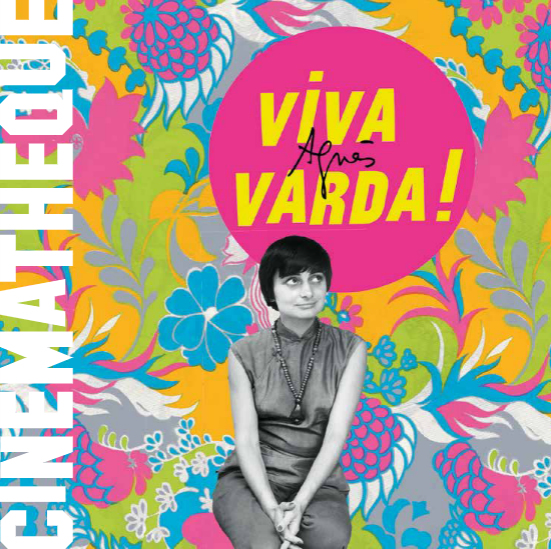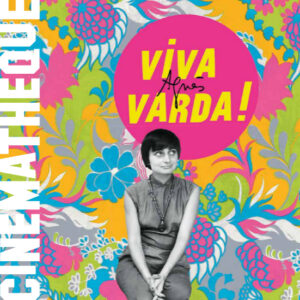 Programme
Expected films
She came to me, Rebecca Miller, with Anne Hathaway, Marisa Tomei, Peter Dinklage.
ALL YOU WANT TO KNOW ABOUT  FILMS & SERIES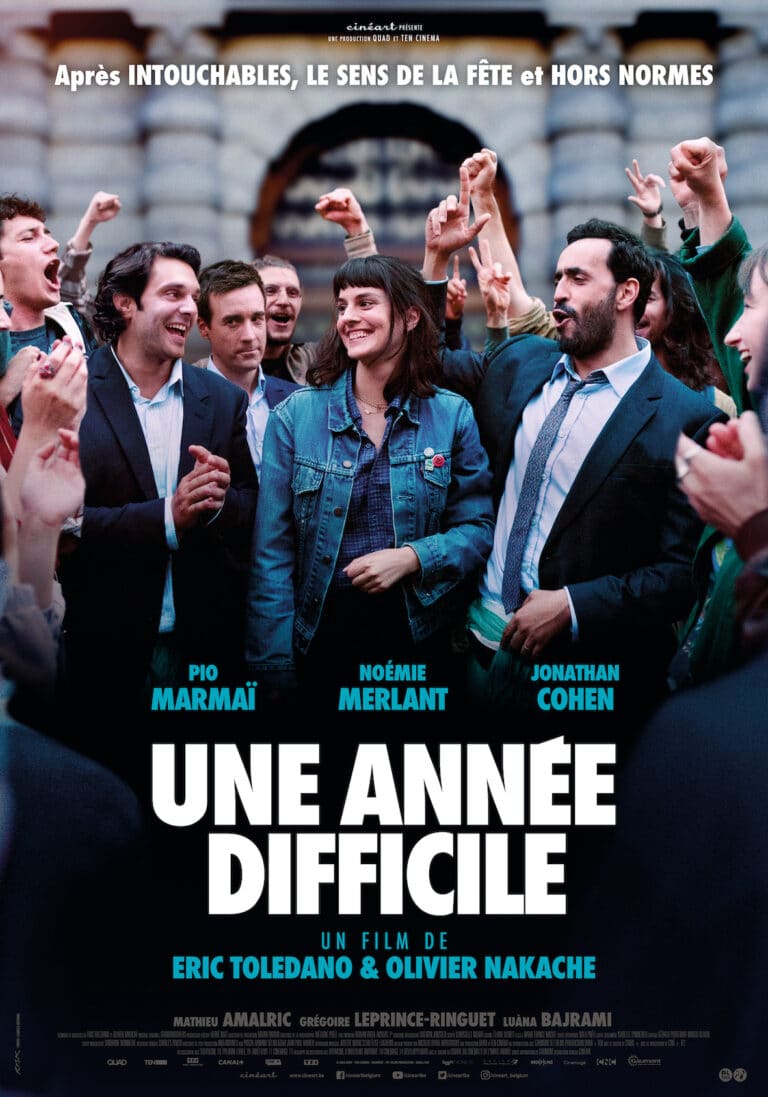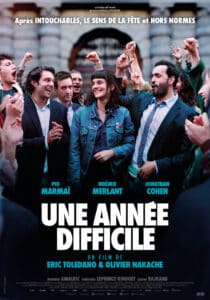 Une année difficile, Eric Toledano, Olivier Nakache
Synopsis
Albert and Bruno are over-indebted and at the end of their tether, and it's on the associative path they're taking together that they come across a group of young environmental activists. More attracted by beer and free chips than by their arguments, they gradually join the movement without conviction…
REVIEW
This comedy, previewed at the UGC Maillot, is a pure delight.
Once again, the filmmakers take on a subject very much in tune with our times: overconsumption and climate change.
As usual, their writing makes all the characters endearing, even those with the biggest flaws.
The actors have a blast, and so do we.
Political, hilarious, moving, this is, in my opinion, their most successful and accomplished film.
In these difficult times, go and see it, you won't regret it.
In cinemas today.
With Noémie Merlant, Pio Marmaï and Jonathan Cohen.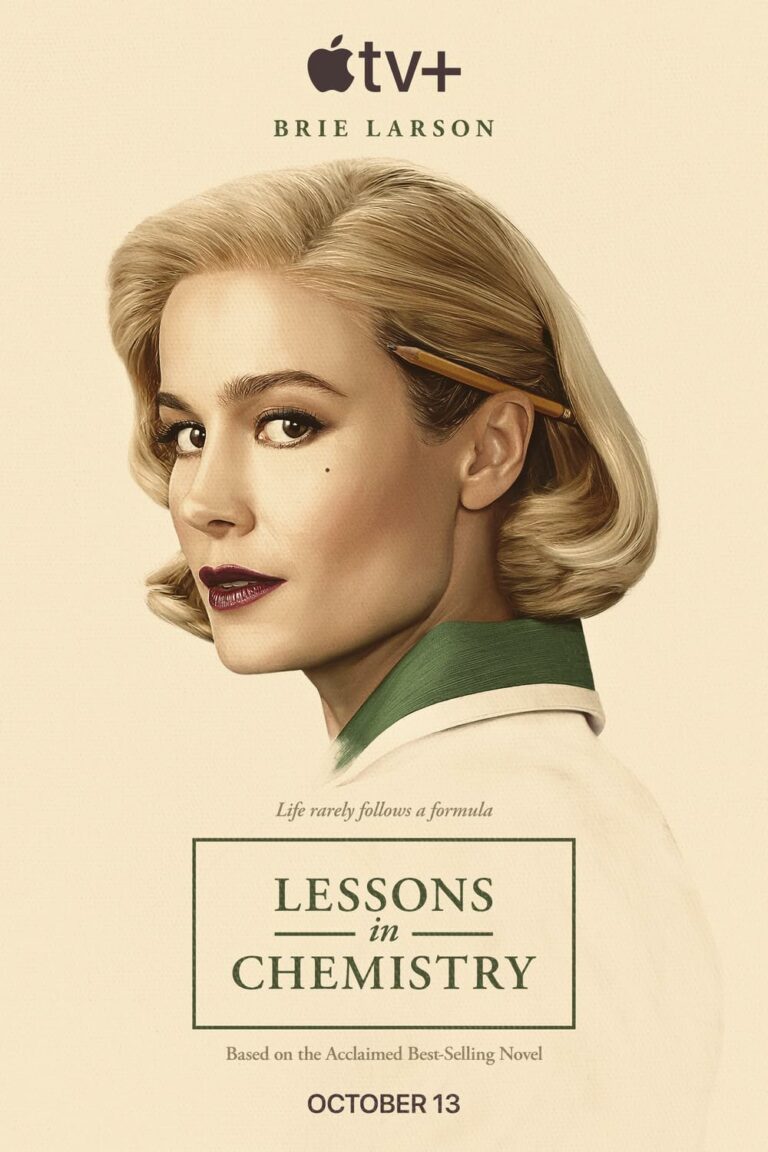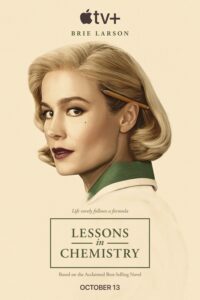 Lessons in chemistry, Lee Eisenberg
SYNOPSIS
In the 1950s, Elizabeth Zott dreams of becoming a scientist. She is challenged by a society that considers women to belong only in the domestic sphere. She accepts a job on a cooking show.
REVIEW
A best-seller published in 2022, the novel by author and science journalist Bonnie Garmus, the series created by Lee Eisenberg aptly captures the macho era of the '50s.
Elizabeth Zott, brilliantly played by Brie Larson, embodies the discriminated women of that era, as well as sexual violence and total objectification. A few men are exceptions to the rule, but dramatic circumstances prevent Elizabeth Zott from getting ahead in a scientific environment then reserved for men.
This highly polished series is reminiscent of Mad Men at times, with fabulous aesthetics, costumes and sets.
This woman's story is fascinating, so don't miss Lessons in Chemistry.
Also starring Aja Naomi King, Lewis Pullman, Kevin Sussman, Stephanie Koenig, Patrick Walker.
2 episodes on October 13, then 1 episode every Friday.
On Canal + and AppleTV.
FILMS IN MOVIE THEATERS AS OF OCTOBER 18TH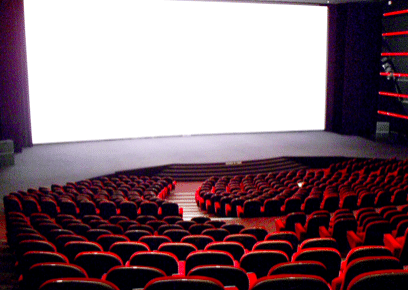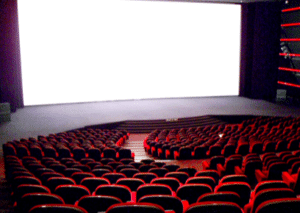 Killers of the Flower Moon, Martin Scorsese
With Leonardo DiCaprio, Lily Gladstone, Robert De Niro
At the beginning of the 20th century, oil brought fortune to the Osage people, who overnight became one of the richest in the world. The wealth of these Amerindians immediately attracts the covetousness of disreputable whites who intrigue, extort and steal as much Osage money as they can before resorting to murder…
La Comédie humaine, Kôji Fukada
With Masayuki Yamamoto, Kanji Furutachi, Minako Inoue
A chance meeting born of disappointment, an art opening where no one shows up and a new addition to the family: three intertwining stories reveal truths that were previously buried deep underground.
Une femme sur le toit, Anna Jadowska
With Dorota Pomykala, Bogdan Koca, Adam Bobik
Mirka, a midwife in her sixties, leads an irreproachable life with her husband and their son. 
But one morning, something changes. After getting up early, hanging out the washing and buying food for her fish, she attempts to rob a bank armed with a kitchen knife. Her desperate act fails…
Anselm (Le Bruit du temps) , Wim Wenders
A unique cinematic experience that sheds light on the work of an artist, revealing his life's journey, his inspirations, his creative process, and his fascination with myth and history. Past and present intertwine to blur the boundary between film and painting, allowing us to fully immerse ourselves in the world of one of the greatest contemporary artists, Anselm Kiefer.
Linda veut du poulet !  Chiara Malta, Sébastien Laudenbach
With Mélinée Leclerc, Clotilde Hesme, Laetitia Dosch
FROM AGE 6
No, Linda didn't take her mother Paulette's ring! And now Paulette, who doesn't know how to cook, will do anything to make it up to her, even a chicken with peppers. But how can you find a chicken on a day when there's a general strike?
En bonne compagnie, Silvia Munt
With Alícia Falcó, Itziar Ituño, Elena Tarrats
Basque country, summer 1977. Bea is 16 and joins the feminist movement sweeping the country. As she becomes involved in the fight for abortion rights, she meets Miren, a young woman from a good family, who will make this summer a decisive stage in her life.
Leo, Lokesh Kanagaraj
Starring Joseph Vijay, Sanjay Dutt, Arjun Sarja
The protagonist and his family live in a small, hilly town where they run a café and lead a peaceful life. The whole town is shaken when a gang of thieves enters, leading to the mysterious deaths of many people.
Un Prince, Pierre Creton
With Antoine Pirotte, Manon Schaap, Vincent Barré
Pierre-Joseph joins a training and apprenticeship center to become a gardener. It's there that he meets a series of characters: Françoise Brown, the headmistress, Alberto, his botany teacher, Adrien, his employer, all of whom will play a decisive role in his apprenticeship novel, and open him up to his sexuality.
Movies to come (and we are looking forward to it):
The Color Purple, Blitz Bazawule ("Black Is King," "The Burial of Kojo") and produced by Oprah Winfrey, Steven Spielberg, Scott Sanders and Quincy Jones.
Expected December 25th.
Bottoms, Emma Seligman
Wonka, Paul King, in December.
 TIPS ON MOVIE WRITING 
Scott Myers : Go into the story
FILMS & SERIES PROGRAM ON TV AS OF OCTOBER 18TH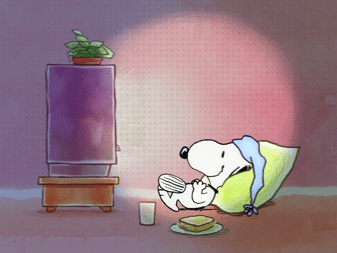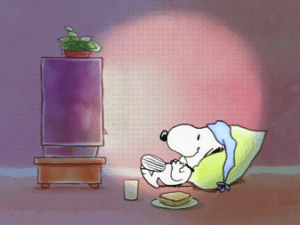 Mercredi – Wednesday 18
CStar : Problemos
Jeudi – Thursday 19
Canal + : Teheran
Arte : Total Control
Vendredi – Friday 20
Canal + : Super Mario Bros
Dimanche – Sunday 22
France 2 : Les aventures de Rabbi Jacob
Arte : Potiche
Lundi – Monday 23
W9 : Vaiana
Arte : La vie de château
TF1series : Forrest Gump
Mardi – Tuesday 24
Arte.tv :Tout ce que le ciel permet
Mercredi – Wednesday 25
Arte : Elle s'en va
 ARTE '  FILMS & SERIES AS OF OCT 18TH
Films
Cléo from 5 to 7
A young woman wanders the streets of Paris, haunted by death… Between gravity and lightness, a subtly feminist film emblematic of the Nouvelle Vague, set to music by Michel Legrand and signed by Agnès Varda.
Docs
Lions Love (and lies…)
In May 1968, Agnès Varda was in Los Angeles with Jacques Demy, who had come to film "Model Shop". The filmmaker decided to film the effervescence taking hold of California: the birth of the counter-culture, the rejection of the Vietnam War, "flower power", the hippie movement… With, in their own roles, Viva, Shirley Clarke, Eddie Constantine.
Women's health: from ignorance to recognition, Ursula Duplantier & Marta Schröer
Wrong diagnoses, inappropriate treatments, persistent shortcomings in higher education… The medical field, whose benchmark remains the male body, still too often neglects the physiological particularities of women.
Brainwashed
Through a rigorous analysis of over 175 film extracts, Nina Menkes shows that a systemic sexism guides the representation of women in cinema. Is the seventh art "the common language of rape culture"?
Series
Freedom, equality, sisterhood
In preparation for a conference, a group of feminists selected by an association meet for the first time. Ideological divisions, explosive debates and unforeseen affinities will make for a lively weekend. A humorous reflection on activism and intersectionality.
Sous contrôle,  by Charly Delwart, with Léa Drucker
Promoted to Minister of Foreign Affairs, a respected NGO director discovers how diplomacy and politics are played out in the real world. A political comedy series, Sous contrôle features a joyful Léa Drucker as an idealistic leading lady confronted with the exercise of power, the codes of which she is unfamiliar with.
Total Control, from October 19
Seeking to exploit the popularity of an indigenous activist, Australia's Prime Minister unleashes a war of power in which no holds are barred. In the vein of "Borgen", a thrilling series that delves into the inner workings of democracy.
In the Australian town of Winton, Alexandra Irving, an aboriginal activist, succeeds in stopping a maniac who was shooting women in the street, and finds herself in the spotlight. Rachel Anderson, the Prime Minister, entrusts Jonathan Cosgrove, her advisor, with the mission of convincing this heroine to run for a seat in the Senate. Meanwhile, Jess Clarke, an Aboriginal teenager, escapes from a detention center after witnessing the death of her cellmate. Faced with Alexandra's refusal, Rachel, challenged within her own party, decides to meet the young woman…
Your films and series to watch as of October 18th
on Netflix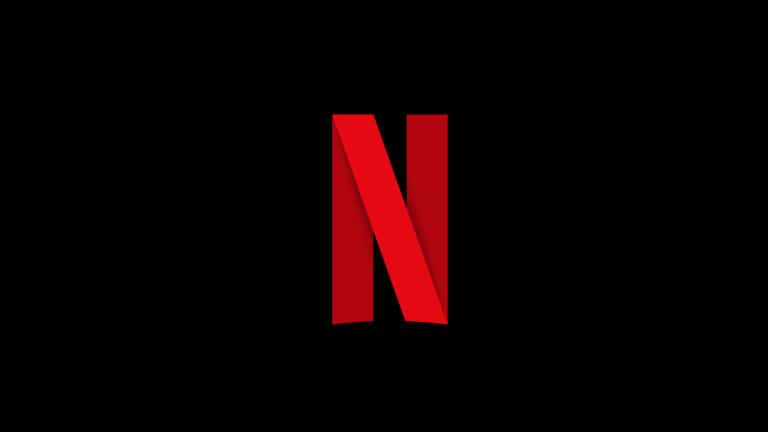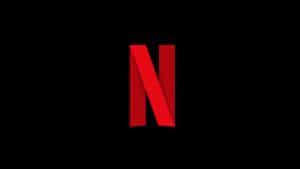 SERIES
Bodies, created by Susie Liggat, from October 19
Four detectives living in four different eras – 1890, 1941, 2023 and 2053 – discover the same body in London's Whitechapel district and try to solve the case.
The Crown season 6,
By Peter Morgan, Amy Jenkins, Duncan Macmillan, James Graham, Nick Payne, Tom Edge, David Hancock, Jonathan Wilson
November 16th: part I
December 14th : part II
Sex Education, season 4, Laurie Nunn, now.
The Diplomat, season 2
The Fall of the House Usher, Mike Flanagan, now.
FILMS
May December, by Todd Haynes, starring Cory Michael Smith, Julianne Moore, Natalie Portman, as of Dec 1st.
Yellow Door:'90s Lo-fi Film Club, Bong Joon-Hoo, as of Oct 27th
Fair Play, Chloe Domont, now.
I want to do it, Cuba to Florida! , Annette Bening & Jodie Foster. As of Nov 3rd.
The Killer, David Fincher, as of November 10th
Leave the world behind, by Sam Esmail (Mr Robot), produced by Obama couple.
As of December 8th,, with Julia Roberts, Ethan Hawke & Mahershala Ali
A couple book a luxurious weekend at a Long Island villa, but the stay turns into a nightmare when the owner of the house suddenly arrives to seek refuge with his daughter, warning the family that a terrible catastrophe threatens the world. "Without telephone, television or Internet, the tenants are plunged into uncertainty. Can they really trust their hosts?
Maestro, by and with Bradley Cooper, and Carey Mulligan, as of December 27th.
Your films and series to watch as of October 18th on
Prime Video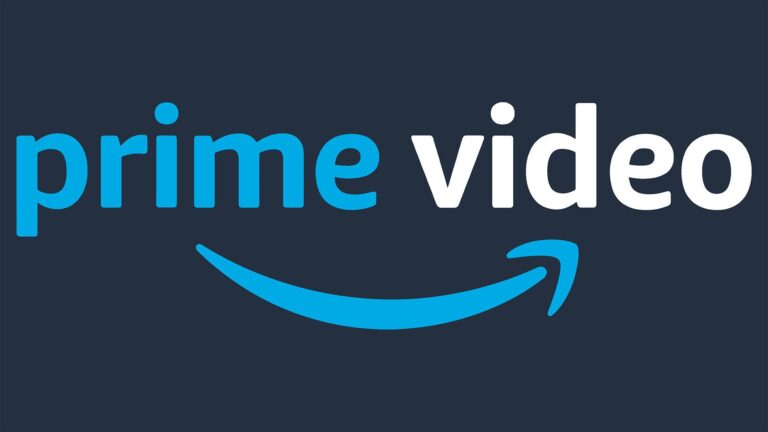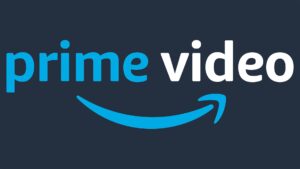 SERIES
Bosch: legacy, season 2, on October 20th
Wilderness, by Marnie Dickens, starring Jenna Coleman & Will & Oliver Jackson-Cohen, now.
The Lost flowers of Alice Hart, Sarah Lambert.
FILMS
All The light we cannot see, Shawn Levy, as of November 2nd.
The Burial, by Maggie Betts, on Oct 13th
Saltburn, Emerald Fennell, Nov 24
Your films and series to watch as of October 18
th
on Canal+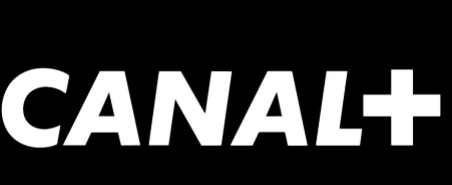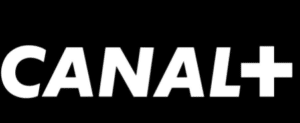 SERIES
Slip, series by Zoe Lister-Jones with Zoe Lister-Jones (Mae), Tymika Tafari (Jina).
Mae is dissatisfied with her marriage. One day, she meets an attractive young man and begins an affair. The next morning, Mae wakes up in a parallel reality where she is married to this man. Confused, she tries to return to her world.
The undeclared war, Peter Kosminsky : a must-see.
D'argent et de sang, Xavier Giannoli, now.
FILMS
She said, Maria Schrader (I'm Your Man, Unorthodox limited series), now.
Your films and series to watch as of October 18th
on Apple TV & Canal+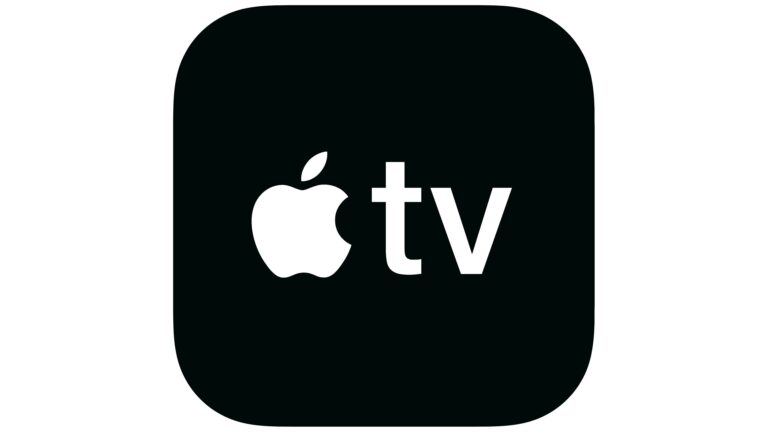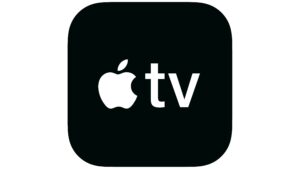 SERIES
Monarch : legacy of monsters, Chris Black & Matt Fraction, as of Nov 17th
The Changeling, Anders Engström, now!
The Buccaneers, as of November 8, series creator Katherine Jakeways and directed by BAFTA Award winner Susanna White.
FILMS
Fingernails, by Christos Nikou, avec Jessie Buckley, Riz Ahmed, and Jeremy Allen White, as of Nov 3rd.
Your films and series to watch as of October 18th
on Disney Plus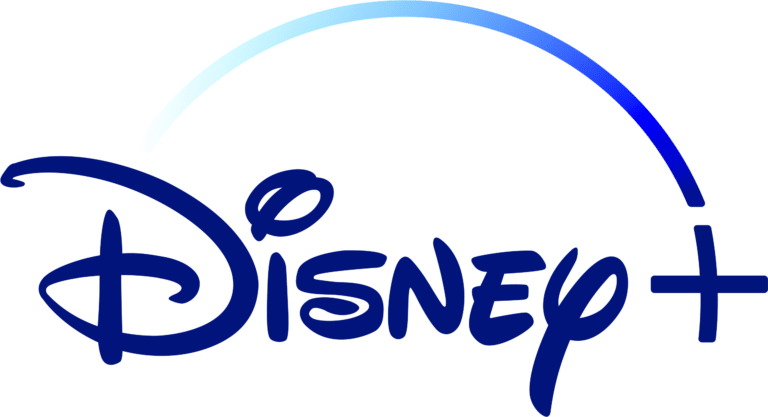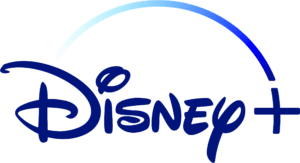 FILMS
Quiz Lady, Jessica Yu with Awkwafina, Sandra O, on Nov 3
SERIES
The Bear, season 2, Christopher Storer.
Ahsoka, Jon Favreau & Dave Filoni.
The other black girl, as of September 13th, series by Danielle Henderson, adapted from eponymous novel by Dalila Harris.
Tout va bien, by Camille de Castelnau, starking Virginie Efira, Nicole Garcia, Sara Giraudeau, Bernard Le Coq, Aliocha Schneider, Yannik Landrein, Eduardo Noriega et Mehdi Nebbou, as of Nov 15.
Percy Jackson & les Olympiens, Chris Columbus, as of December 20th.
Bertie Gregory, Au plus près des animaux, now