Films and series as of Sept 20th
Your films and series as of Sept 20th.
New Miyazaki film, The boy and the heron
Ferrari, next film by Michael Mann starring Adam Driver & Penelope Cruz, next Christmas.
FESTIVALS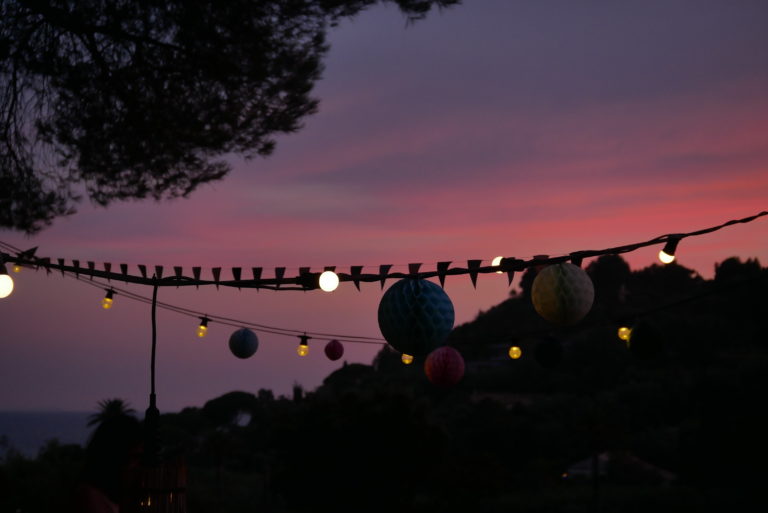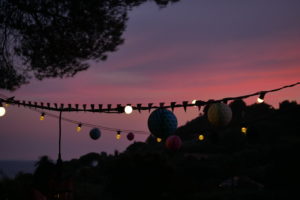 As of September

Women Make Waves International Film Festival
Created in 1993, the Women Make Waves International Film Festival celebrates its 30th anniversary in France, the cradle of cinema and feminism, at the Forum des images from September 19 to October 8!
30 women directors from different generations are in the spotlight, with fiction, documentary, animation and experimental films.
At a time when the international situation remains tense and Taiwan's place is more crucial than ever in the global geopolitical balance, it's the perfect time to present the diversity of its faces through 30 films directed by women.
Eight of them, along with festival members, will accompany their films and take part in two round-table discussions.
Festival Play It Again !
From September 13 to 26, Play It Again! will offer viewers in nearly 300 cinemas the chance to see or re-see on the big screen a selection of the year's finest classics in newly restored versions, a retrospective of "Heroines in the Cinema", outdoor screenings as part of the European Heritage Days, and a variety of other activities.
Paris Shark Week Festival
Expected films
She came to me, Rebecca Miller, with Anne Hathaway, Marisa Tomei, Peter Dinklage.
The Creator, Gareth Edwards
ALL YOU WANT TO KNOW ABOUT  FILMS & SERIES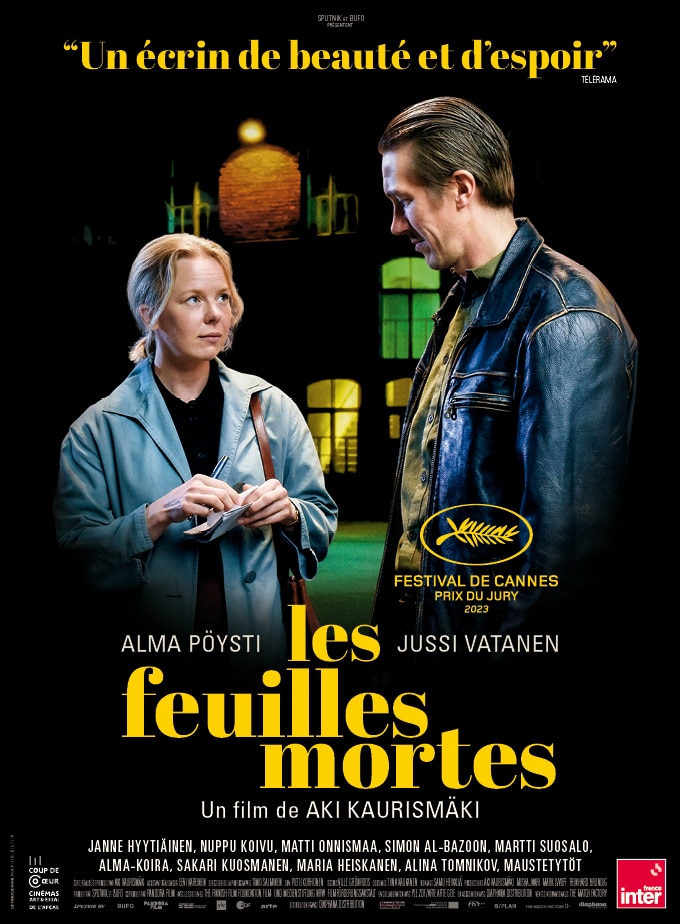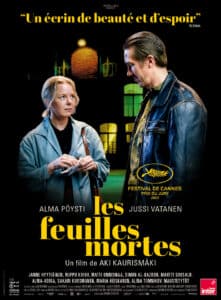 Les Feuilles mortes,  Aki Kaurismäki
With Alma Pöysti, Jussi Vatanen, Janne Hyytiäinen
Two lonely people meet by chance one night in Helsinki, and each tries to find in the other their first, only and last love. But life tends to put obstacles in the path of those seeking happiness.
This will be a short review, unfortunately Covid obliges.
Go and see this magnificent film, which would have deserved the Palme d'Or, a bitter-sweet romantic comedy set amidst the war in Ukraine.
A bit of the absurd, some poetry, and the struggle to cope economically in a world that's getting harder and harder for the most precarious.
The actors are sublime.
FILMS IN MOVIE THEATERS AS OF SEPT 20TH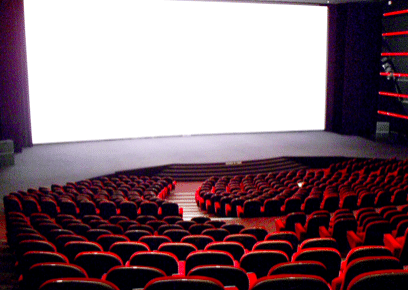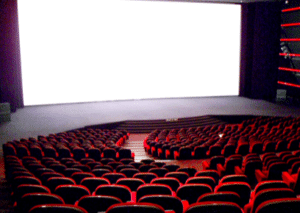 La Petite, Guillaume Nicloux
With Fabrice Luchini, Mara Taquin, Maud Wyler
Joseph learns that his son and his son's partner have died in an accident. They were expecting a child via a surrogate mother in Belgium. The sixty-year-old sets out to meet the young Flemish woman, whose character is fierce and rebellious…
L'Arbre aux papillons d'or, Pham Thien
After the death of his sister-in-law in a road accident in Saigon, Thien must accompany her remains to the family village, accompanied by his 5-year-old nephew, miraculously unharmed after the collision.
In the hinterland, the spectres of his own youth, of his brother who has left to rebuild his life who knows where, and of the war, await him. This is a mystical pilgrimage into rural Vietnam and its little-known Christian minority.
Pham Thien An's Caméra d'or 2023 debut plunges us into the heart of the Vietnamese mountains.  With Le Phong Vu, Nguyen Thi Truc Quynh, Nguyen Thinh.
Déserts,  Faouzi Bensaïdi
With Fehd Benchemsi, Abdelhadi Talbi, Rabii Benjhaile
Mehdi and Hamid work for a collection agency in Casablanca. They travel to remote villages in the Moroccan south to extort money from over-indebted families…
Comme une louve,  Caroline Glorion
With Mathilde La Musse, Sandrine Bonnaire, Sarah Suco
Lili, a 26-year-old working-class woman, is raising her three children alone. Wrongly accused of abuse, social services take them away from her. She collapses, but soon, surrounded by strong women and a budding love interest, Lili embarks on a decisive battle to rebuild her family.
Mise au vert,  Yohann Charrin
With Frederick Guillaud, Alexandra Holzhammer, Juliette Charrin
Tightening family ties, freeing his teenagers from their digital addiction, reconnecting with his roots in the region of his childhood: this is why Régis decides to take his wife and children on a surprise vacation in the Vercors. An old ruined house lost in the forest. No water, no electricity, and even less electricity.
Last Dance !,  Delphine Lehericey
With François Berléand, Kacey Mottet Klein, Maria Ribot
A contemplative pensioner, Germain suddenly finds himself a widower at the age of 75. Honoring a promise he made to his wife, he is thrust into the heart of a contemporary dance creation…
Acide,  Just Philippot
With Guillaume Canet, Laetitia Dosch, Patience Munchenbach
Selma, 15, is growing up between her two estranged parents, Michal and Élise. Clouds of devastating acid rain are descending on France. In a world about to go under, this fractured family will have to unite to face this climatic catastrophe and try to escape it.
Classified People,  Yolande Zauberman
With Doris, Robert
In 1948, a racial classification law was proclaimed in South Africa. Robert was judged to be of mixed race by the administrative court, while his wife and children were classified as white and rejected him. With Doris, his second wife, black, with whom he has lived for 25 years, he recounts the violence of apartheid.
Follia,  Charles Guérin Surville
With Stefano Cassetti, Manal Issa, Danil Vorobyev
After an accident, a filmmaker tries to pick up the pieces of reality. Gradually, it becomes clear that his only subject is the perpetual revival of his lost love.
Zou,  Claire Glorieux
The exile of an Afghan man who lost his leg in a Taliban mine explosion. He managed to cross several countries before arriving in Calais, France, where he now works as a leg prosthetist.
Movies to come (and we are looking forward to it):
The Color Purple, Blitz Bazawule ("Black Is King," "The Burial of Kojo") and produced by Oprah Winfrey, Steven Spielberg, Scott Sanders and Quincy Jones.
Expected December 25th.
Bottoms, Emma Seligman
Wonka, Paul King, in December.
 TIPS ON MOVIE WRITING 
Scott Myers : Go into the story
FILMS & SERIES PROGRAM ON TV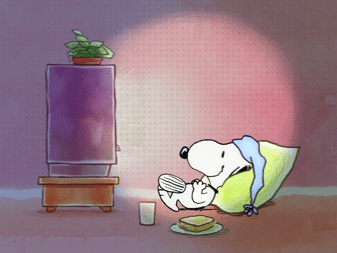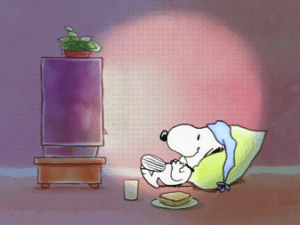 Mercredi- Wednesday 20
Arte : Omar m'a tuer
France 4 : Sting, l'électron libre
Jeudi – Thursday 21
TF1 : Le diable s'habille en Prada
Arte: Kidnapping
C8 : Terminator 2
TMC : P.R.O.F.S
Vendredi – Friday 22
France 5 : La liste de Schindler
Dimanche – Sunday 24
France 2 : L'hermine
Canal + : Astérix et Obélix : l'empire du Milieu
Arte : Le masque de Zorro
TMC : Seven
M6 : Un silence si bruyant
Directed by Anastasia Mikova & Emmanuelle Béart, "Un Silence si bruyant" is a powerful and edifying documentary about incest. Constructed as an initiatory journey by the two directors, the film gives voice to four victims of childhood sexual violence, while revealing Emmanuelle Béart's personal journey.
These powerful and sometimes unbearably true testimonies deal with the subject of child abuse in an incredibly fair and discreet way, and contribute to the liberation of speech in a unique way.
This film lifts the veil on a crime that affects all walks of life and all socio-professional categories. It's a sensitive, fair and intimate journey.
Lundi – Monday 25
France 3 : The Revenant
Canal + : 66-5
Arte : La dernière marche
W9 : Jack Reacher
TMC : Les gardiens de la galaxie Vol2
Mardi – Tuesday 26
Canal + : Mon crime
Mercredi – Wednesday 27
Arte : Nathalie
 ARTE '  FILMS & SERIES AS OF SEPT 20TH
Films
The girl with the golden hands  : In a small town in the former GDR, a woman wants to save her childhood orphanage, while her daughter wonders about her origins. A sensitive family drama about the difficult relationship between East and West after reunification
Operations eye in the sky : A drone operation in Kenya involving terrorists and civilians has its outcome hanging on a chain of political decisions. Starring Helen Mirren, this real-time thriller questions the moral stakes of modern warfare.
Docs
Women's health: from ignorance to recognition, Ursula Duplantier & Marta Schröer
Wrong diagnoses, inappropriate treatments, persistent shortcomings in higher education… The medical field, whose benchmark remains the male body, still too often neglects the physiological particularities of women.
Three cities conquering the world Amsterdam, London, New York
Over the past four hundred years, Amsterdam, London and New York have developed a new urban model, organized around an increasingly ambitious commercial and financial project. From the first stock exchange to the construction of skyscrapers, these cities were at the heart of many crucial innovations. They gave rise to the concept of "world cities", and serve as a model for today's great megacities.
Brainwashed
Through a rigorous analysis of over 175 film extracts, Nina Menkes shows that a systemic sexism guides the representation of women in cinema. Is the seventh art "the common language of rape culture"?
Series
Kidnapping, Fabian Wullenweber
An intimate thriller set against the backdrop of the European crisis, "Kidnapping" returns for a second season with no downtime. As the only person who knows the truth about his daughter's fate, Danish investigator Rolf Larsen resumes his search alongside his French colleague.
Your films and series to watch as of Sept 20th
on Netflix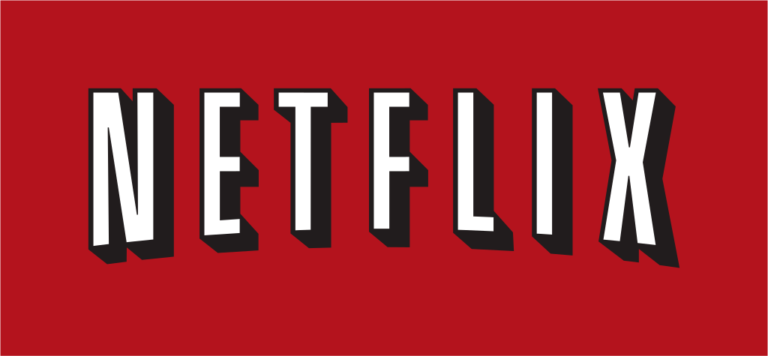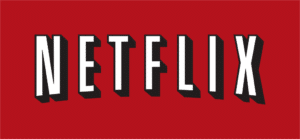 SERIES
Heartstopper S2, Alice Oseman.
Sex Education, season 4, Laurie Nunn, on Sept 21st
The Diplomat, season 2
Tapie (Laurent Lafitte), Tristan Séguela & Olivier Demangel, on Sept 13th
FILMS
The Wonderful Story of Henry Sugar : Wes Anderson , as of September 27th.
Fair Play, Chloe Domont, as of October 3rd.
The Killer, David Fincher, as of November 10th
Maestro, by and with Bradley Cooper, and Carey Mulligan, as of December 20th.
Your films and series to watch as of Sept 20th on
Prime Video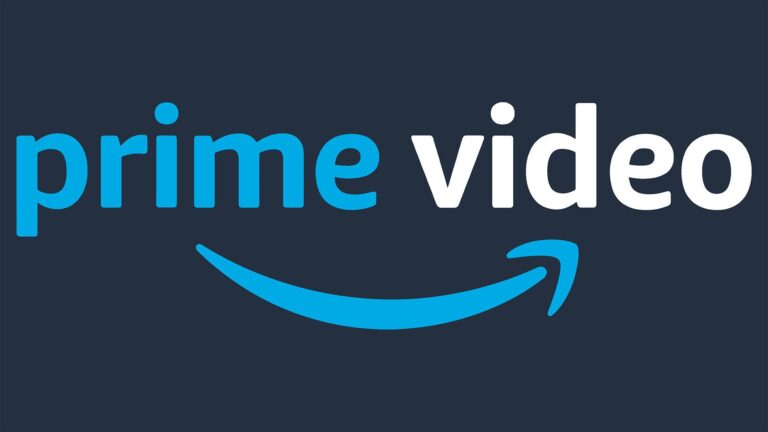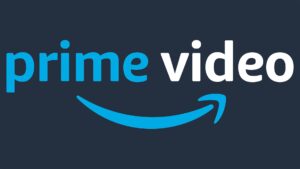 SERIES
The Lost flowers of Alice Hart, Sarah Lambert.
FILMS
The Burial, by Maggie Betts, on Oct 13th
Saltburn, Emerald Fennell, Nov 24
The Covenant, Guy Ritchie
Air,  Ben Affleck
A million miles away, Michael Peña, as of September 15th.
Your films and series to watch as of Sept 20
th
on Canal+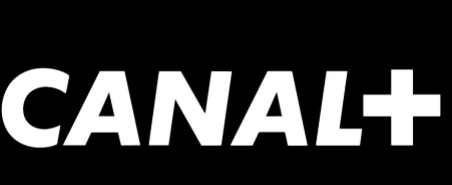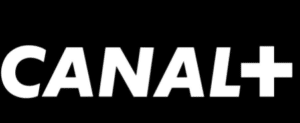 SERIES
66-5, dès le 18 sept, Anne Landois.
FILMS
She said, Maria Schrader (I'm Your Man, Unorthodox limited series), as of Sept12.
Your films and series to watch as of Sept 20th
on Apple TV & Canal+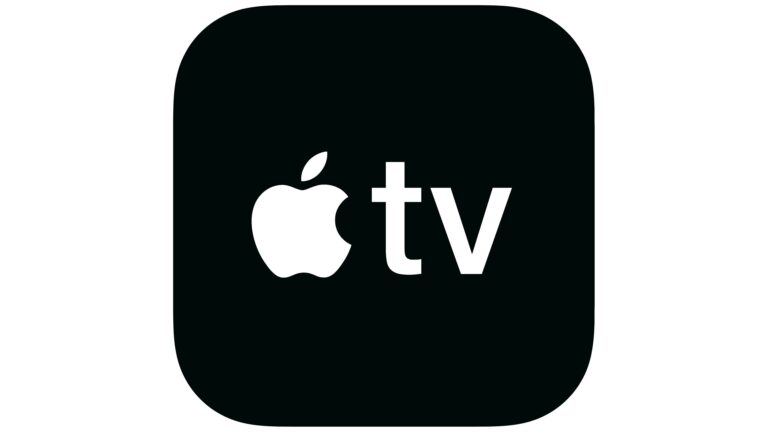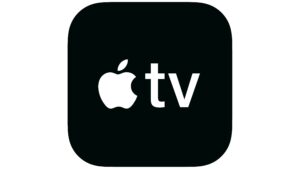 SERIES
The Morning show, S3, now!
Monarch : legacy of monsters, Chris Black & Matt Fraction, as of Nov 17th
The Changeling, Anders Engström, now!
Lessons in chemistry, by Lee Eisenberg with Brie Larson (Elizabeth Zott), Aja Naomi King (Harriet Slone), as of October 13th
FILMS
Killers of the flower moon, Martin Scorsese, on October 18th.
Flora & son, John Carney , as of September 29th.
Your films and series to watch as of Sept 20th
on Disney Plus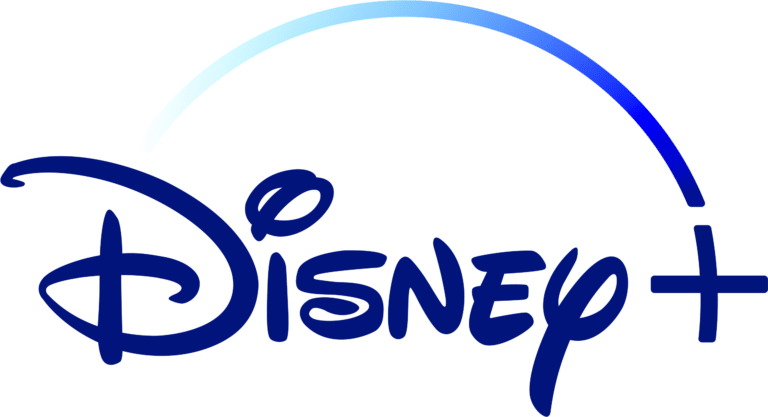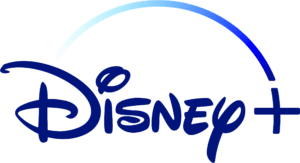 FILMS
Chevalier, Stephen Williams.
Quiz Lady, Jessica Yu with Awkwafina, Sandra O, on Nov 3
SERIES
The Bear, season 2, Christopher Storer.
Ahsoka, Jon Favreau & Dave Filoni.
The other black girl, as of September 13th, series by Danielle Henderson, adapted from eponymous novel by Dalila Harris.
No one will save you, Brian Duffield, as of September 22nd.
Percy Jackson & les Olympiens, Chris Columbus, as of December 20th.