Your films and series as of August 23rd
Your films and series as of August 23rd
FESTIVALS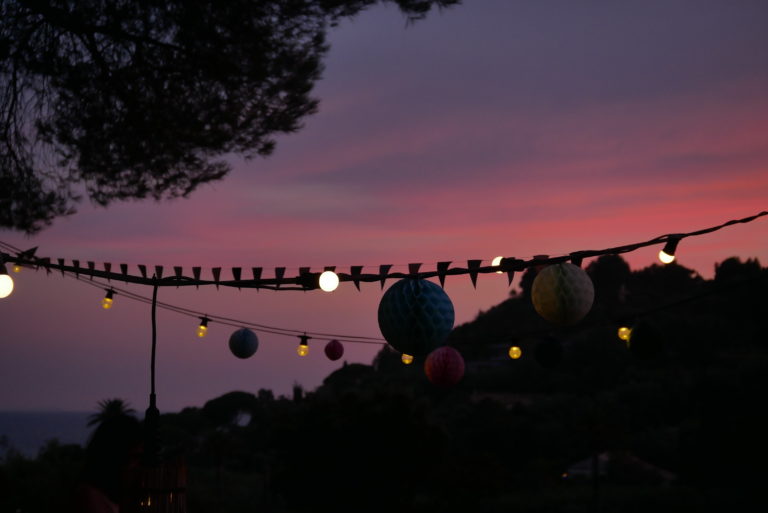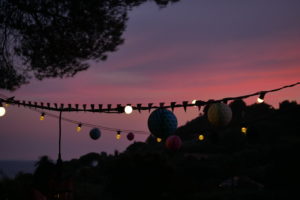 Outdoor theaters 
As of September
Women Make Waves International Film Festival
Created in 1993, the Women Make Waves International Film Festival celebrates its 30th anniversary in France, the cradle of cinema and feminism, at the Forum des images from September 19 to October 8!
30 women directors from different generations are in the spotlight, with fiction, documentary, animation and experimental films.
At a time when the international situation remains tense and Taiwan's place is more crucial than ever in the global geopolitical balance, it's the perfect time to present the diversity of its faces through 30 films directed by women.
Eight of them, along with festival members, will accompany their films and take part in two round-table discussions.
Festival Play It Again !
From September 13 to 26, Play It Again! will offer viewers in nearly 300 cinemas the chance to see or re-see on the big screen a selection of the year's finest classics in newly restored versions, a retrospective of "Heroines in the Cinema", outdoor screenings as part of the European Heritage Days, and a variety of other activities.
Expected films
She came to me, Rebecca Miller, with Anne Hathaway, Marisa Tomei, Peter Dinklage.
The Creator, Gareth Edwards
Dune 2, Denis Villeneuve
ALL YOU WANT TO KNOW ABOUT  FILMS & SERIES IN THEATERS & AT HOME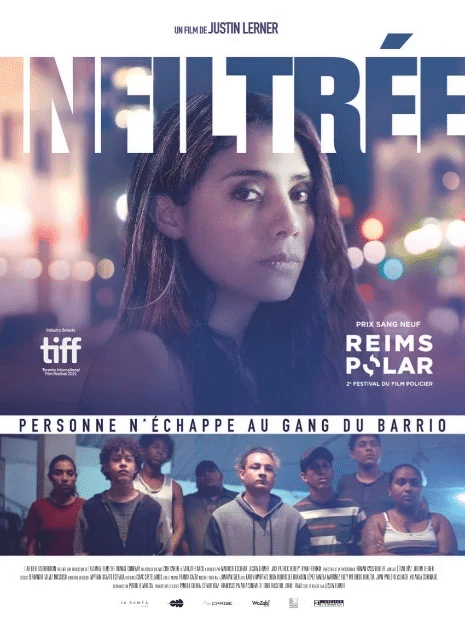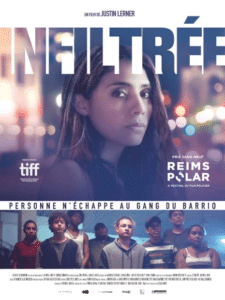 Infiltrated,  Justin Lerner
With Karen Martínez, Rudy Rodríguez, Pamela Martínez (II)
Sarita learns that her sister's new boyfriend is part of a dangerous gang. When she disappears after a night out, she immediately suspects him and sets out to find a way to infiltrate his gang. Ready to do anything to uncover the truth, she finds herself implicated in their crimes.
Review
Like Ali Abbasi's Mashhad Nights, Sarita, the heroine of Infiltrated, is faced with police inaction when a young woman – in this case, her sister – goes missing, and puts herself in danger to find her.
Convinced that her disappearance has something to do with Andrés, her sister's toxic ex-boyfriend, Sarita finds a way of befriending him and infiltrating his gang. Armed with an unwavering determination to uncover the truth, she finds herself increasingly involved in the violent acts committed by the members of this ruthless gang.
As in the very poor neighbourhoods of Sicily ( we think of Matteo Garrone's Gomorra ), children are recruited by the older kids to serve the gangs themselves, led by ruthless leaders.
The only objective is survival in a country where life counts for little or nothing. The gangs represent a family for these lonely, uneducated youngsters, subjected to daily violence (all kinds of violence, sexual, family and economic).
Justin Lerner worked on this film for 3 years, travelling between Guatemala City and Puerto Barrios, meeting and interviewing current and former members of "clicas", small local gangs involved in all kinds of illegal activities, and discovering the important role played by women in these gangs in Puerto Barrios, the city with the highest crime and gang-related death rate in Guatemala.
Exciting right up to the very last minute, Infiltrated  tells the story of a young woman who refuses to give in and uses a corrupt system to achieve her ends.
As in Clara Sola, directed by Nathalie Álvarez Mesén, there is mysticism and sorcery in this quest that will change Sarita and her relationship with the world. 
The actress, Karen Martínez, is sensational. Jonatan Szer's music is spellbinding and Roman Kasseroller's cinematography magnificent.
Co-produced by Guatemala, the United States and Mexico, Infiltrated is the director's 3rd feature film and won the 'Sang neuf' prize at the 2022 Reims Polar (International Detective Film Festival).
Spanish title of the film: Cardejo blanco: white lynx, protective spirit, a natural guardian who watches over the night so that his adversary, the black lynx, does him no harm.
In cinemas now, a must-see.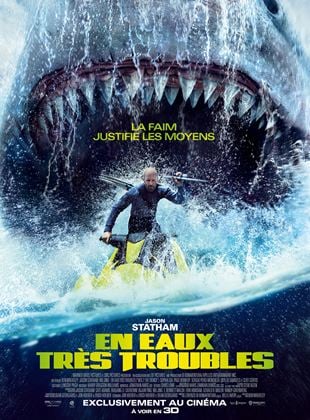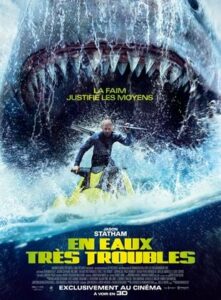 The Meg 2 : The Trench, Ben Wheatley
With Jason Statham, Jing Wu, Cliff Curtis
Review
With the Paris Shark Festival back again this year, from 15 to 17 September, it's a good idea every summer to watch a good shark film to immerse yourself in the atmosphere of a Jaws-style seaside resort. 
The Meg 2: The Trench, released on 2 August and the second instalment in the saga starring Jason Statham, takes us on a journey back in time, as the dangerous sharks this time are Megalodons, prehistoric sharks recreated by passionate scientists.
The hero has to face 4 of them!
Although the script is completely crazy, with one incoherence after another, I still had a great time (of course, you have to take these films at face value).
This genre film is now more of a comedy than a horror film, and that's why it does the job.
See it again in cinemas for a good laugh and to keep the summer going!
And on Canal +, if you haven't seen it, I recommend this French comedy by Zoran and Ludovic Boukherma starring Marina Foïs and Kad Merad, L'année du requin, a subtle tribute to genre films ;).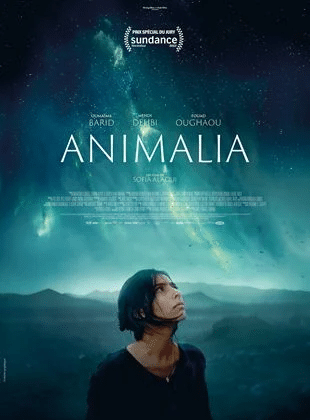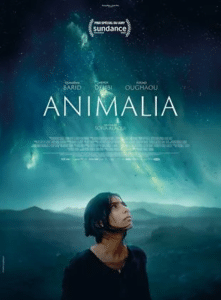 Animalia, Sofia Alaoui
With Oumaïma Barid, Mehdi Dehbi, Fouad Oughaou
Itto, a young Moroccan woman of modest origins, has adapted to the opulence of her husband's family, with whom she lives. Just as she was looking forward to a peaceful day without her in-laws, supernatural events plunge the country into a state of emergency.
FILMS IN MOVIE THEATERS AS OF AUGUST 23RD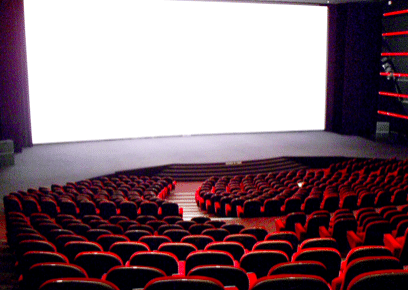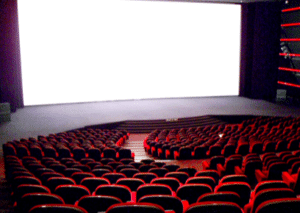 Still in theaters
Reality, Tina Satter
With Sydney Sweeney, Josh Hamilton, Marchant Davis
On 3 June 2017, twenty-five-year-old Reality Winner is questioned by two FBI agents at her home. This seemingly mundane, sometimes surreal conversation, with every line of dialogue taken from the authentic interrogation transcript, paints a complex portrait of an American millennial, US Air Force veteran…
Strange Way of Life, Pedro Almodóvar
With Pedro Pascal, Ethan Hawke, Manu Ríos
Silva crosses the desert on horseback to find Jake, whom he knew twenty-five years earlier when they were both hitmen.  Silva wants to reconnect with his childhood friend, now a sheriff, but the reunion is not his only motivation…
FILMS AS OF AUGUST 23RD
Retribution ,  Nimród Antal
With Liam Neeson, Noma Dumezweni, Jack Champion
A businessman discovers that a bomb has been planted in the car he is driving by an unknown assailant. The assailant orders him to perform a series of actions throughout the day or the bomb will explode… killing him and his family.
Anatomie d'une chute, Justine Triet
With Sandra Hüller, Swann Arlaud, Milo Machado Graner
Sandra, Samuel and their visually impaired 11-year-old son Daniel have been living away from it all in the mountains for a year. One day, Samuel is found dead at the foot of their house.
An investigation into the suspicious death is opened. Sandra is soon charged, although there is some doubt as to whether it was suicide or homicide. A year later, Daniel attends his mother's trial.
Hypnotic,  Robert Rodriguez
With Ben Affleck, Alice Braga, JD Pardo
Determined to find his daughter, Detective Danny Rourke investigates a series of robberies that could be linked to her disappearance. But the criminals he is chasing are far more Machiavellian than he imagined: they hypnotise his daughter's life.
Vera,  Tizza Covi, Rainer Frimmel
With Vera Gemma, Daniel De Palma, Sebastian Dascalu
Vera, a platinum blonde actress with a cowboy hat screwed on her head, is struggling to make a career for herself in the shadow of her father, Giuliano Gemma, an icon of Italian cinema in the 1960s. She lives from day to day in the small world of showbiz, tired of her superficial relationships.
Movies to come (and we are looking forward to it):
The Color Purple, Blitz Bazawule ("Black Is King," "The Burial of Kojo") and produced by Oprah Winfrey, Steven Spielberg, Scott Sanders and Quincy Jones.
Expected December 25th.
Bottoms, Emma Seligman
Wonka, Paul King, in December.
 TIPS ON MOVIE WRITING 
Scott Myers : Go into the story
FILMS & SERIES PROGRAM ON TV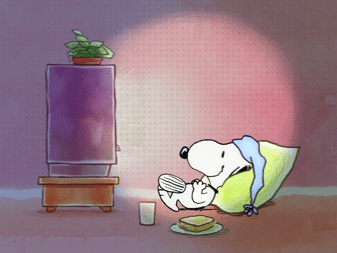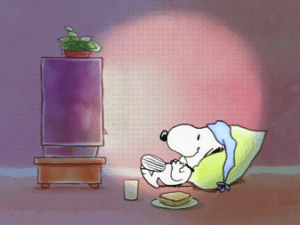 Mercredi- Wednesday 23
TF1 : Good doctor
France 2 : Les invisibles
Arte : Onoda
Taking refuge in the jungle, the soldier Onoda refuses to accept the defeat of Imperial Japan. A jewel of depth and sobriety, somewhere between adventure film and metaphysical vertigo, carved out by a new big name in French cinema, Arthur Harari. 
Jeudi – Thursday 24
Arte : Paradise series
TFX : La Momie
Canal + : Slow Horses
Vendredi – Friday 25
Canal + : Beast
France 5 : Good morning Vietnam
M6 : La Belle et la bête
Arte : Le poison de la vengeance : At the end of the war, Max, a survivor of the camps, infiltrates a Jewish network that plans to avenge the victims of the Holocaust by poisoning the German population via the drinking water network. Inspired by true events, this historical thriller is served up by meticulous reconstructions and a shattering performance by August Diehl.
Samedi – Saturday 26
M6 : Nine perfect strangers
Dimanche – Sunday 27
C8 : Le choix des armes
W9 : Le cerveau
Arte  : Heat : An old cop hunts down the leader of a gang of high-flying bank robbers. By Michael Mann, a summit duel between Al Pacino and Robert De Niro.  
Lundi – Monday 28
W9 : Asterix: le domaine des dieux
TMC : Jason Bourne
Arte : Excalibur: John Boorman's take on the legend of King Arthur and the Knights of the Round Table: an epic film, a marvellous quest for the Holy Grail set to the music of Wagner and Carl Orff.
Mercredi- Wednesday 30
Arte  : Hitchcock : Film by Sacha Gervasi
After the success of North By Northwest, Hitch is looking for his next film. A horror novel, based on a true story, catches his eye… A behind-the-scenes look at the creation of the masterpiece Psycho, with a luxury cast.
 ARTE '  FILMS & SERIES AS OF AUGUST 23RD
FILMS
The girl with the golden hands  : In a small town in the former GDR, a woman wants to save her childhood orphanage, while her daughter wonders about her origins. A sensitive family drama about the difficult relationship between East and West after reunification
Operations eye in the sky : A drone operation in Kenya involving terrorists and civilians has its outcome hanging on a chain of political decisions. Starring Helen Mirren, this real-time thriller questions the moral stakes of modern warfare.
Racket: The fall of a mafia godfather against the backdrop of the regeneration of London's docks in the 1970s. A high-voltage gangster film of ferocious intelligence, driven by a devious Bob Hoskins.
Volare: During an escapade, an autistic teenager discovers his biological father and offers his mother a fresh start. A moving initiation story in the form of a road-movie, carried by formidable performers.  
Docs
Toutes musclées, Camille Juza
For women, long forbidden to take part in sport, or to do so only under certain conditions, it's an undeniable conquest, wrested by hard struggle from a world jealously defended by men. But the armies of women devoted to abs and glutes, and the countless restrictions that still govern women's top-level sport, cast a harsh light on a complex reality.
Helen Mirren: As the imperious Elizabeth II in The Queen, Helen Mirren has also paved the way for tough female cops, turning her sex appeal into an asset. A look back at the protean career of a great British actress.
Series
"The singer and the dictator": a crazy musical dive into 80s Lima
On arte.tv from 27/07 to 01/12
In the Lima of 1986, salsero Héctor Lavoe meets one of his look-alikes, an inveterate loser.
The work of Diego and Daniel Vega, filmmaker brothers who won the Cannes Film Festival for their feature film Octubre (winner of the 2010 Un Certain Regard Jury Prize), and a rare international series made in Peru, this wild and extravagant story is loosely based on the real-life Héctor Lavoe and his song "El día de mi suerte" ("My lucky day").
His heroes are fuelled by various substances, from pills to voodoo potions, but above all by music and the mad hope of changing their destiny.
In their wake, we wander through a Lima frantically occupied with survival and, despite the evidence of general disaster, with dreaming. Populated by burly bodyguards, enlightened cultists, punk kids and schemers of all kinds, it's a very bad trip with a radical change of scenery and a fine cast.
The award-winning New Zealand series "Rurangi" by Max Currie: a transgender activist's touching quest for self
On arte.tv from 14/07/2023 to 31/12/2023 .
Returning to his home village after his gender transition, young Caz must rebuild his relationship with those closest to him. A sensitive series that embraces the transgender experience.
Written and performed by a team from the queer community – all the transgender characters are played by actors who are also queer, starting with the excellent Elz Carrad – Rurangi shows, without being angelic, several facets of this singular experience.
International Emmy Awards: Best Short Series.
Pour l'or de Tsilanga (Country queen)
In Kenya, a young founder of an events agency must save her family's land from predation by a mining company. Captivating and moving, the series "Pour l'or de Tsilanga" paints a sensitive picture of Kenya, violently contrasted between rich and poor, towns and villages.
Your films and series to watch as of August 23rd
on Netflix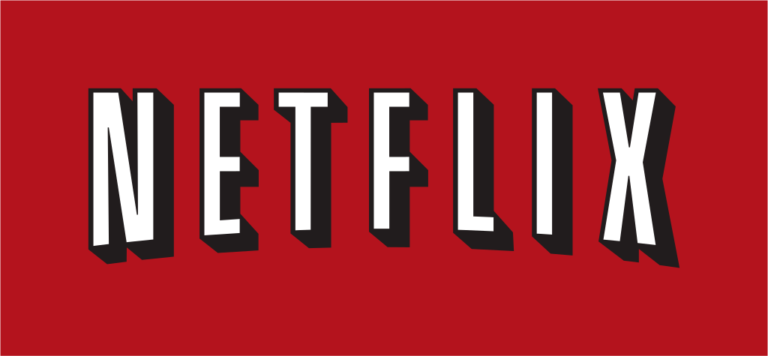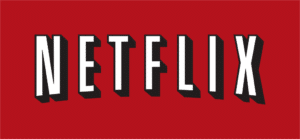 SERIES
Heartstopper S2, Alice Oseman.
Sex Education, season 4, Laurie Nunn, on Sept 21st
FILMS
Love at first sight, Vanessa Caswill, on Sept 15th
Tapie (Laurent Lafitte), Tristan Séguela & Olivier Demangel, on Sept 13th
Fair Play, Chloe Domont, as of October 3rd.
Maestro, by and with Bradley Cooper, and Carey Mulligan, as of December 20th.
Your films and series to watch as of August 23rd on
Prime Video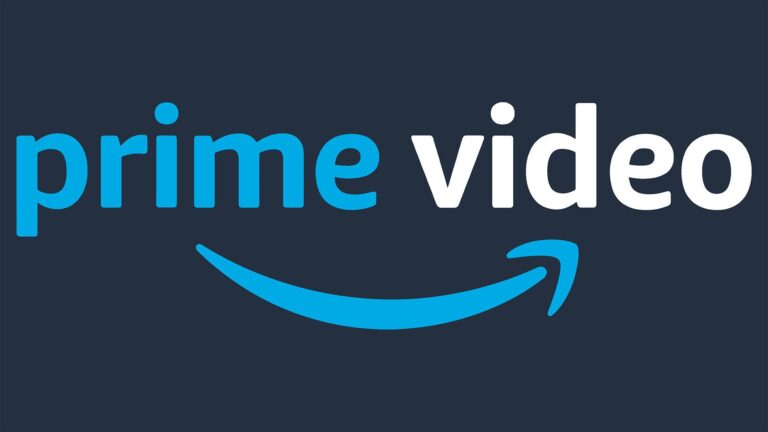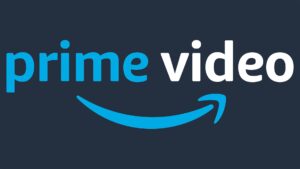 SERIES
Deadloch, Kate McCartney & Kate McLennan
The Lost flowers of Alice Hart, Sarah Lambert.
FILMS
The Covenant, Guy Ritchie
Air,  Ben Affleck
A million miles away, Michael Peña, as of September 15th.
Your films and series to watch as of August
23rd
on Canal+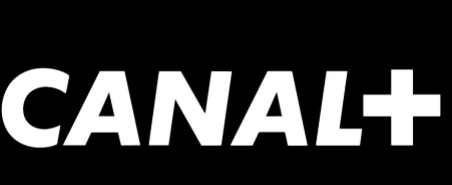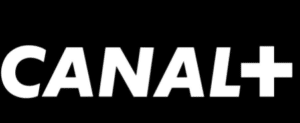 SERIES
Minx, Ellen Rapoport
The undeclared war, Peter Kosminsky, as of August 28th.
FILMS
Mayday, Jean-François Richet, as of September 1st.
Your films and series to watch as of August 23rd
on Apple TV & Canal+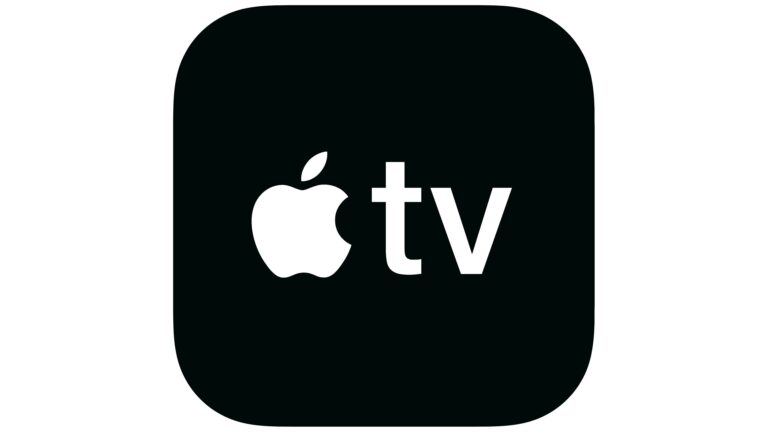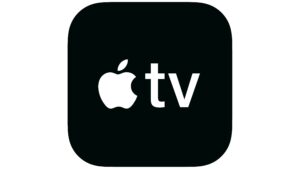 SERIES
Silo, Graham Yost
Platonic, Nick Stoller & Francesca Delbanco
The crowded room, Akiva Goldsman.
The Beanie Bubble, Kristin Gore & Damian Kulash with Sarah Snook, Elizabeth Banks, as of  July 28th.
Physical, saison 3, Annie Weisman, the finale, as of August 2nd.
Killers of the flower moon, Martin Scorsese, on October 18th.
 FILMS
The Changeling, Anders Engström,as of September 8th.
Your films and series to watch as of August 23rd
on Disney Plus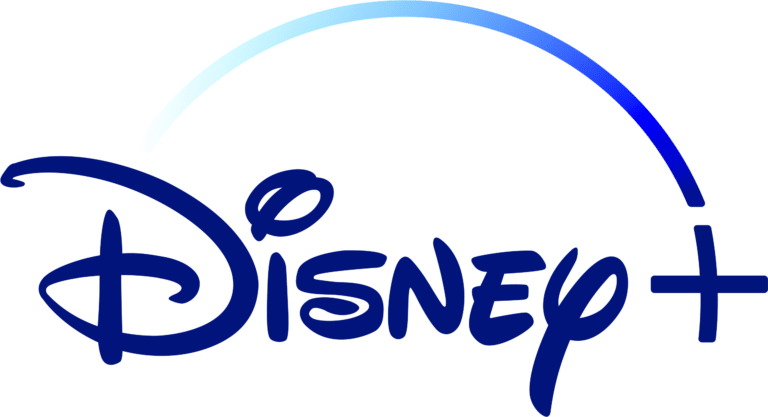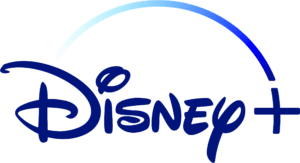 FILMS
Chevalier, Stephen Williams.
SERIES
The Bear, season 2, Christopher Storer.
Ahsoka, Jon Favreau & Dave Filoni, as of August 23rd.
The other black girl, as of September 13th, series by Danielle Henderson, adapted from eponymous novel by Dalila Harris.
Percy Jackson & les Olympiens, Chris Columbus, as of December 20th.