Your weekly program as from February 22nd
All the best films as from February 22nd:
Valentine day,  Films & series: download the file
Series, films, all the best of 2022 : Click: Best of 2022
Series, films, what to expect in 2023 : Click: 2023 most expected films and series
FESTIVAL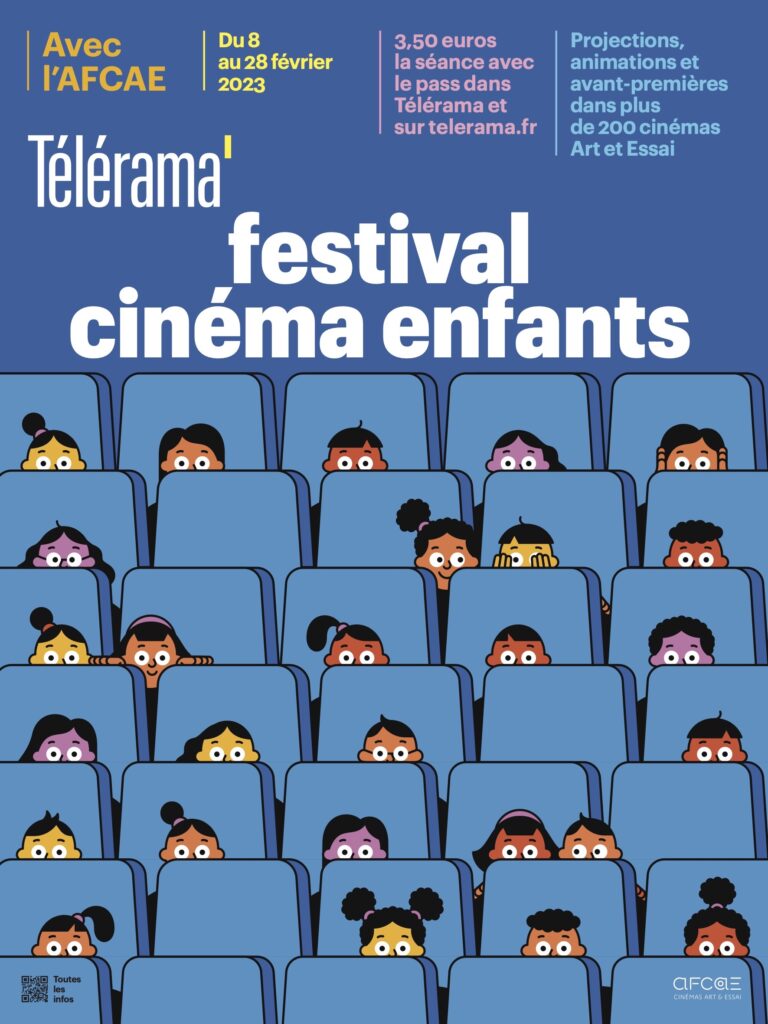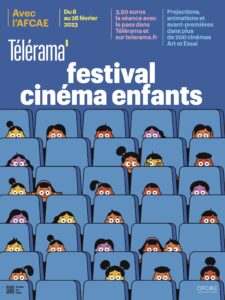 Festival Tout-Petits Cinéma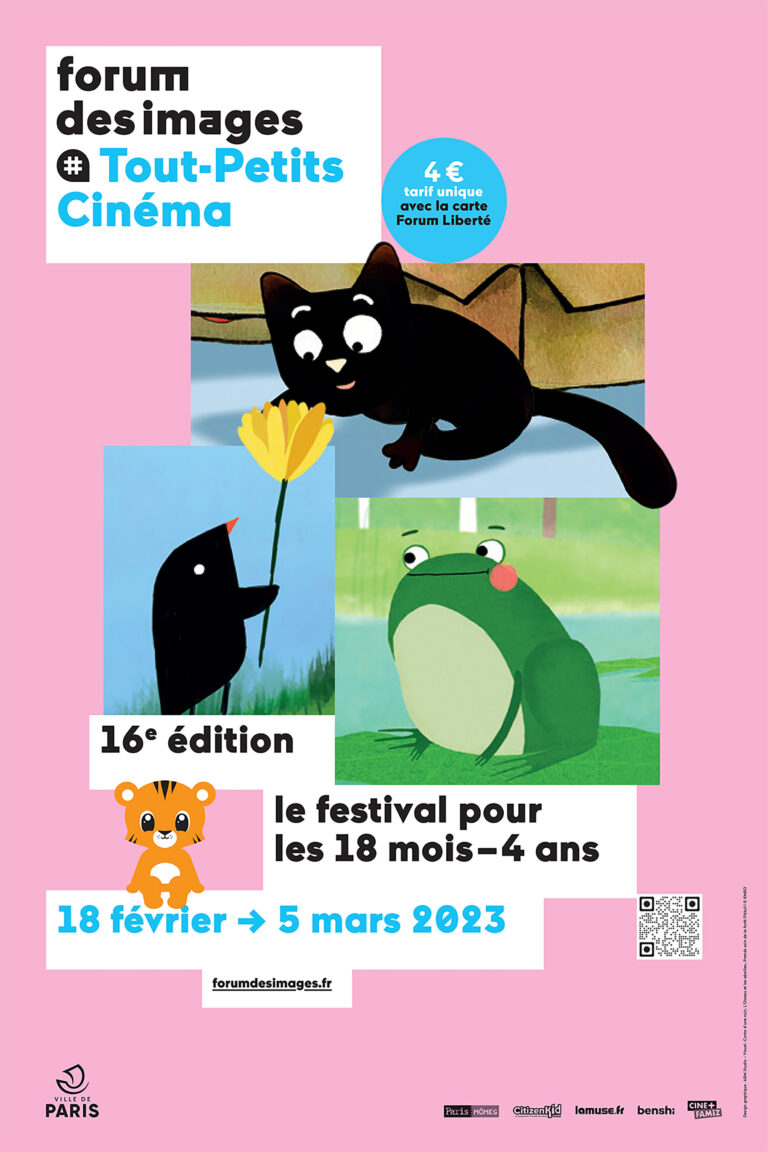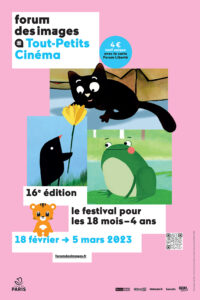 ALL YOU WANT TO KNOW ABOUT  FILMS & SERIES IN THEATERS & AT HOME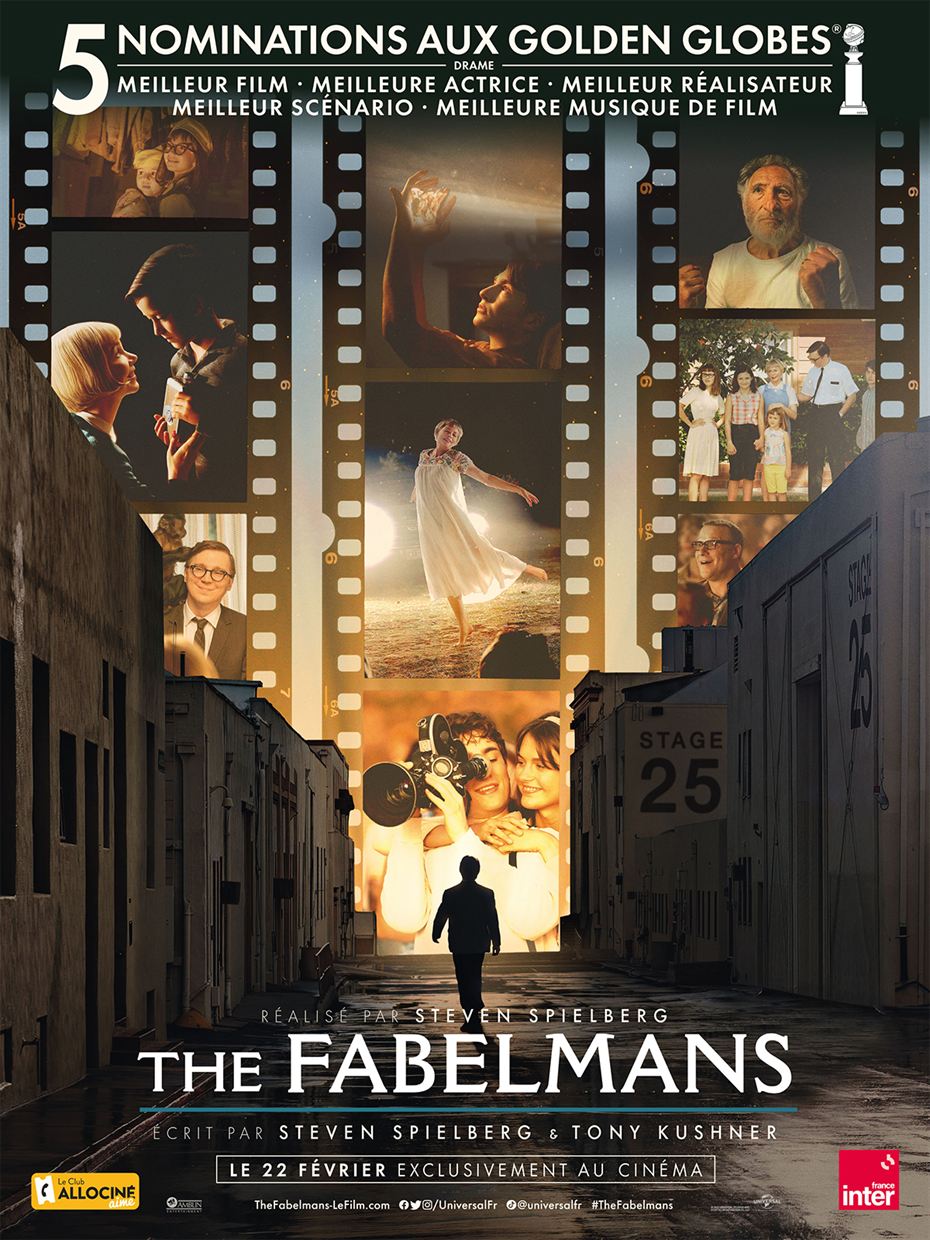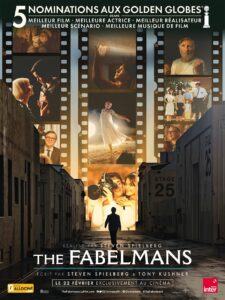 The Fabelmans, Steven Spielberg
Synopsis
Young Sammy Fabelman becomes fond of movies after his parents take him to see "The Greatest Show on Earth". With a camera, Sammy begins to make his own films at home, much to the delight of his supportive mother.
Masterpiece
Spielberg has shaped our childhood. From E.T. to Ready Player One, through Indiana Jones, Jurassic Park, the recent adaptation of West Side Story or Schindler's List, he has made every kind of movie you would think of.
In love with the camera and adventure stories since his young age, the director, author with Tony Kushner of the screenplay of The Fabelmans (his collaborator on Munich, Lincoln and West Side Story), told us his childhood, with his sisters and his parents through the character of Sammy played by Gabriel Labelle and his parents played by Michelle Williams and Paul Dano.
The stunning music of John Williams ( partner since more than 1975 on Jaws and awarded, 5 Oscars for best music, 4 Golden Globes, 7 BAFTA Awards and 21 Grammy Awards) and the vivid colors of Janusz Kamiński (director of photography on Schindler's List) magnify this family story.
Emotion at the heart of Spielberg's films, overwhelms us.
You will laugh, cry, and with his magic wand, Steven Spielberg reveals the cinema in its most beautiful, his life has been a dream come true.
Yet very criticized because his films are of classical style, Steven Spielberg has often been classified as a bit too "Hollywood". He is however the only filmmaker who knows how to free himself from all genres.
A must-see.
With also Seth Rogen, Jeannie Berlin, Judd Hirsch and David Lynch (as John Ford).
TODAY IN THEATERS.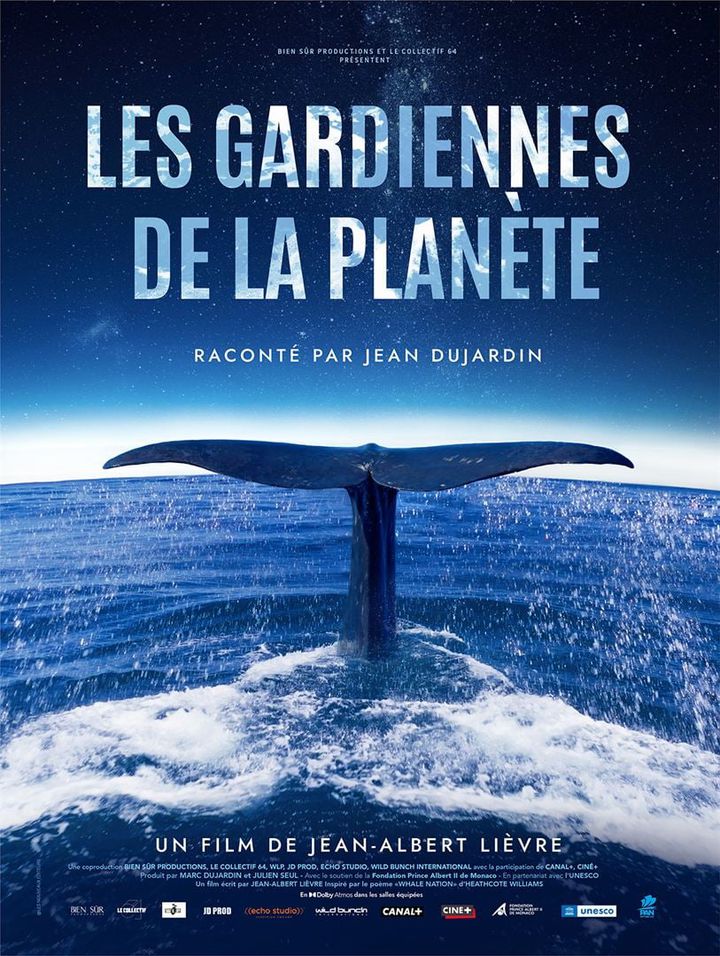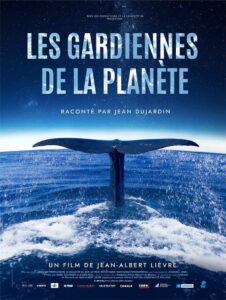 Les Gardiennes de la planète, Jean-Albert Lièvre
Synopsis
A humpback whale is stranded on a remote shore. As a group of men and women organize its rescue, we discover the extraordinary story of cetaceans, citizens of the world's oceans, essential to our planet's ecosystem for over 50 million years.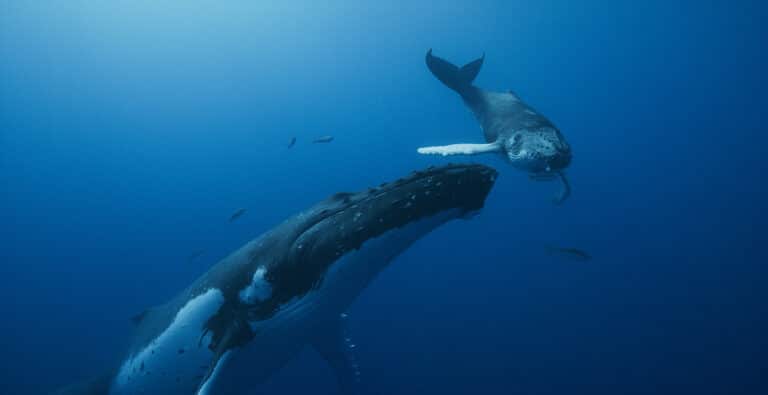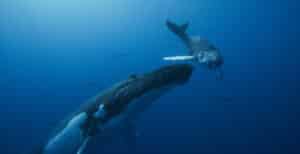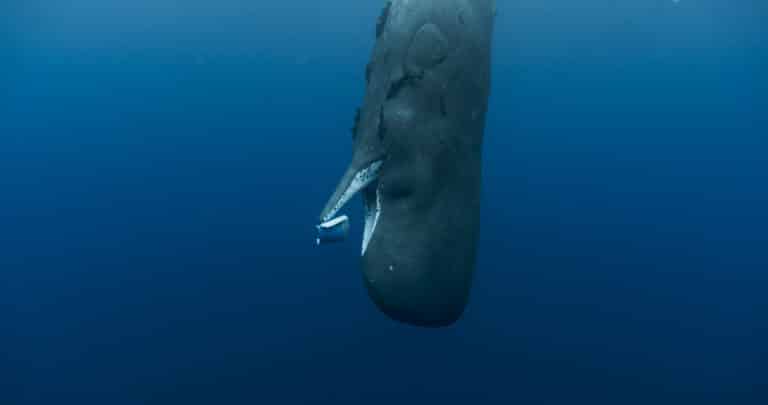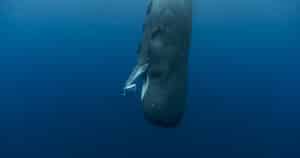 Judith's review
Les gardiennes de la planète is an astonishing documentary that immerses us in the world of whales, these marine mammals essential to our environment.
The voice of Jean Dujardin on the poetic text "Whale Nation" by Heathcote Williams translate the universal fascination for these living beings.
This documentary is part of a new area of scientific popularization, that by sensory immersion. 
The remarkable work on the sound, the tight shots, and the absence of explanations allow us to imagine ourselves diving with the whales, and to better understand the perception of their environment. The story of a beached humpback whale's return to the water, a tedious and exceptional rescue, is the main theme.
This sensory documentary allows, through the prism of whales, to make us aware of the conservation of our planet, support of life, victim of the overflow of human activities.
TODAY IN THEATERS.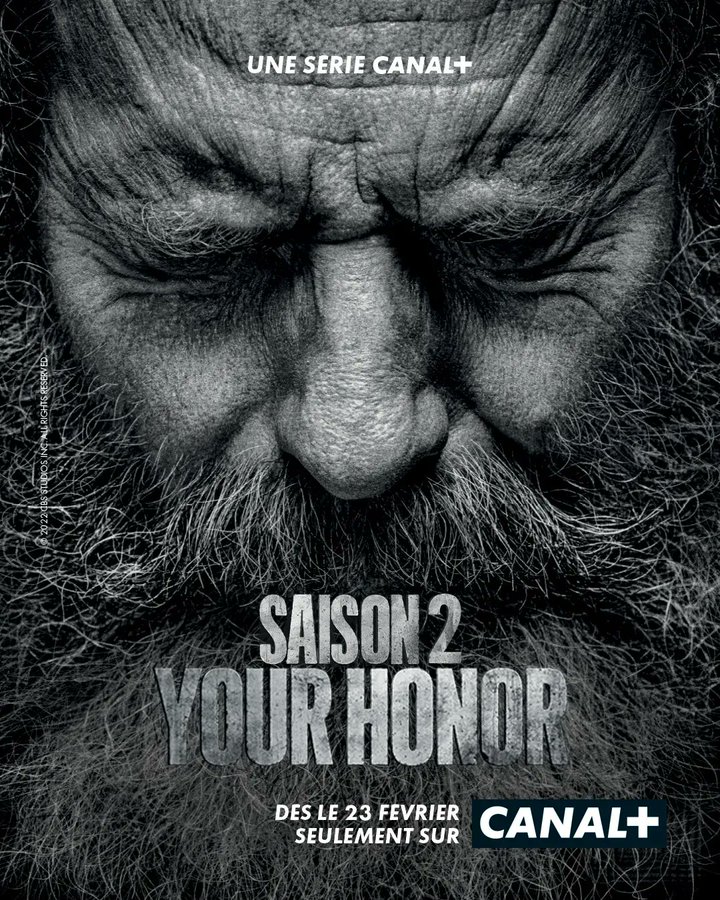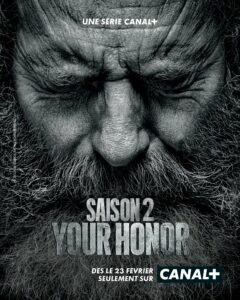 Your honor (season 2), Peter Moffat
Synopsis
Since his confession, Judge Desiato is wasting away in prison, devastated by the death of his son Adam, killed by Eugene, Kofi's younger brother, who was actually targeting Carlo. Jimmy Baxter pressures Big Mo, his business rival, to bring back the murderer, a member of his clan.
Review
As well written as Breaking Bad, with Brian Cranston as well, season 2 of Your Honor (adapted from the Israeli series Kvodo) is even more successful.
If some series value the qualities of their characters, Your Honor reveals the darker sides of human nature: unlimited ambition, murder, betrayal.
The atmosphere of this series is reminiscent of The Godfather (part 2), by its slowness and the verbal and physical brutality that reigns there.
The two bereaved fathers (played by Brian Cranston and Michael Stuhlbarg) are fascinating by the strength of their interpretation.
Brian Cranston and Michael Stuhlbarg (incredible in the series Dopesick available on Disney +) as well as the women of this series played by Rosie Lopez, Hope Davis, Amy Landecker or Andrene Ward-Hammond interpret characters eaten away by ambition, pain or violence.
Created by English playwright Peter Moffat, Your Honor is also co-written by a host of authors: Alison McDonald, David Matthews, Dewayne Jones, Jennifer Cacicio, Joey Hartstone.
On Canal +, as of February 23. A must- see.
All films as from February 22nd
Arrête avec tes mensonges, Olivier Peyon
With Guillaume De Tonquédec, Victor Belmondo, Guilaine Londez
The novelist Stéphane Belcourt has agreed to sponsor the bicentenary of a famous brand of cognac. It is the occasion to return for the first time to the town where he grew up. On the spot, he meets Lucas, the son of his first love. Memories come flooding in: irrepressible desire, bodies that unite, a passion that must be kept silent… This first love was called Thomas. They were 17 years old.
A la belle étoile, Sébastien Tulard
With Riadh, Loubna Abidar, Pascal Légitimus
Since he was very young, Yazid has had only one passion: baking. Raised between foster homes and homes, the young man has forged an indomitable character. From Epernay to Paris via Monaco, he will try to make his dream come true: to work with the greatest pastry chefs and become the best.
Petites, Julie Lerat-Gersant
With Pili Groyne, Romane Bohringer, Victoire Du Bois
Pregnant at 16, Camille finds herself placed in a maternal center by the juvenile court judge. Weaned from a loving but toxic mother, she befriends Alison, a young immature mother, and struggles against the authority of Nadine, an educator as passionate as she is disillusioned. These encounters will change her destiny…
Chevalier Noir, Emad Aleebrahim Dehkordi
Iman and his younger brother Payar live with their father in a northern neighborhood of Tehran. After the death of their mother, Iman is desperate to break the deadlock of a suffocating life and takes advantage of his privileged relations with the golden youth of Tehran to launch a juicy little business.
L'Homme le plus heureux du monde, Teona Strugar Mitevska
With Jelena Kordić Kuret, Adnan Omerovic, Labina Mitevska
Sarajevo, nowadays. Asya, 40 years old, single, has signed up for a speed dating day to meet new people. She is introduced to Zoran, a banker of her age. But Zoran is not looking for love, he is looking for forgiveness.
Les Choses simples, Eric Besnard
With Lambert Wilson, Grégory Gadebois, Marie Gillain
Vincent is a famous businessman who has succeeded in everything. One day, a car breakdown on a mountain road temporarily interrupts his frantic race. Pierre, who lives away from the modern world in the middle of a sublime nature, comes to his aid and offers him hospitality. 
Slava Ukraini, Bernard-Henri Lévy
"The day after the Russian invasion, we shot a film, "Why Ukraine", documenting the first months of the Ukrainian ordeal".
Close to the ground, from the front line to the civil resistance, Bernard-Henri Lévy films the war in Ukraine and urges Europe to act. 
Pulse, Aino Suni
With Elsi Sloan, Carmen Kassovitz, Lucille Guillaume
Elina, a 17-year-old aspiring rapper, is forced to leave her native Finland when her mother decides to join her boyfriend on the French Riviera. Elina is immediately fascinated by her new 18-year-old step-sister, Sofia, a very charismatic ballerina who leads a double life
Last Dance, Coline Abert
With Vinsantos DeFonte
In New Orleans, everyone knows Vince, aka Lady Vinsantos, an iconic drag queen who founded her own school there. For Vince, drag is both an art that is perfected daily and a political act that moves representations. 
Jet Lag, Zheng Lu Xinyuan
In early 2020, the covid-19 epidemic brutally immobilizes the director and her girlfriend Zoé in a hotel room in Austria. As she observes the few passersby under her windows, Xinyuan gradually recalls a trip to Mandalay she took with her grandmother in the spring of 2018.
Holodomor, la grande famine ukrainienne, George Mendeluk
An evocation of the so-called Holodomor period, the great famine that took place in Ukraine and the Kuban in 1932 and 1933 and which, according to historians' estimates, killed between 2.61 and 5 million .
80 for Brady, Kyle Marvin
With Lily Tomlin, Jane Fonda, Rita Moreno, Sally Field, 
Based on a true story. Four New England Patriots fans embark on a life-altering journey to the Super Bowl (a game in which the Patriots beat the Falcons …
Missing – Disparition Inquiétante, Nicholas D. Johnson, Will Merrick
When her mother disappears while on vacation in Colombia with her new boyfriend, June searches for answers but her investigations are hampered by international bureaucracy. 
Apaches, Romain Quirot
1900. From Montmartre to Belleville, Paris is in the hands of ultra-violent gangs that reign terror on the capital: the Apaches.
Movies to come (and we are looking forward to it):
The Son, Florian Zeller
WEEKLY TIPS & OPINIONS ABOUT MOVIES 
BY  MOVIE DIRECTORS,  WRITERS, SCREENWRITERS, DIRECTORS, COMPOSERS…
Character Development for Writing TV | by Scott Myers | Feb, 2023 | Go Into The Story
FILMS PROGRAM AS FROM FEBRUARY 22nd
Mercredi – Wednesday 22
Arte : La prière
Jeudi – Thursday 23
Arte : La fille de Kiev (série)
Canal + : Your Honor saison 2
France 4 : Mignonnes
Friday – Vendredi 24
Canal + : Diffusion des César
France 5 : Stand by me
Arte : Petite soeur
Dimanche – Sunday 26
Arte : Bandido Caballero
Lundi – Monday 27
Canal + : Django
Arte : Écrit sur du vent
Mardi – Tuesday 28
Arte : 1942
C8 : Les proies
5. AS FROM FEBRUARY 22ND,

 FILMS & SERIES ON ARTE
FILMS
Ghost Dog, Jim Jarmush
DOCS
Val Kilmer, entre Top Gun et The Doors, as of February 3rd.
As a kamikaze fighter pilot for Tony Scott or a vibrant Jim Morrison for Oliver Stone, Val Kilmer has imposed his intense performance on Hollywood. A very intimate portrait of an actor with a dazzling career and a life full of drama.
Series
Profession : reporter, Michael Lucas
All films as from February 22nd

 

on Netflix
Reines africaines : Njinga, now.
We Have a Ghost, Christopher B. Landon, as of February 24th
Kevin discovers that a ghost named Ernest is haunting his new home. Thanks to the ghost, Kevin and his family become an overnight sensation on social media.
Call Me Chihiro, Rikiya Imaizumi, as of February 23rd.
In a small coastal town, a former prostitute reconverted in the sale of bentos and comforts the lonely souls who constitute her customers.
The sinner, season 4 as of March 5
Luther : Soleil déchu, with Idris Elba, as of March 10.
All films as from 

February 22nd

 

on 
Prime Video
Coeurs noirs, Ziad Doueiri, now.
Somebody I used to know,Dave Franco, now
Daisy Jones & the six, Scott Neustadter et Michael H. Weber, as of March 3rd
Salade Grecque, series created by Cédric Klapisch, as of April 14.
20 years after l'Auberge Espagnole, the story goes on.
All films as from 

February

 22nd on Canal+
The Head season 2, now.
Django, Leonardo Fasoli et Maddalena Ravagli,  as from February 13th
Far West, 1860-1870. Haunted by the murder of his family eight years earlier, Django continues to search for his daughter Sarah, clinging to the hope that she might have survived. He finds her in New Babylon, a city made up of men and women of all origins, races and beliefs. 
Now an adult, Sarah asks Django to leave, fearing that her presence will endanger the city that adopted her. Django is adamant that he will not risk losing his daughter again…
Two episodes seen at a premiere : we are looking forward to watching the next ones.
The actors are all pretty good in this great production. I particularly liked Benny O Arthur, Jyuddah Jaymes, as well as Eric Kole, actors we would like to see more often on screens.
With Matthias Schoenaerts, Noomi Rapace, Lisa Vicari and Nicholas Pinnock.
La nuit du 12,  as of February 21st.
Entre la vie et la mort , as of March 1st, Giordano Gederlini
With Antonio de la Torre, Marine Vacth, Olivier Gourmet
All films as from February 22nd

on Apple TV
Shrinking, Jason Segel and Bill Lawrence & Brett Goldstein, now.
Hello tomorrow, on February 17: "Hello Tomorrow!" is set in a retro-futuristic world where a group of traveling salesmen are tasked with selling shared properties on the moon.
Billy Crudup stars as Jack, a highly talented and ambitious salesman whose unwavering faith in a better future motivates his colleagues, invigorates his desperate customers, but threatens to leave him dangerously lost in the dream that keeps him going.
Sharper, on February 18th, by Benjamin Caron and starring Julianne Moore, Sebastian Stan, Justice Smith, Briana Middleton, and John Lithgow
Liaison, on February 24. Screenplay by Virginie Brac. Director: Stephen Hopkins
Contemporary thriller that shows how the mistakes of the past can destroy the future. It mixes action with a captivating plot in which espionage and political machinations clash with a passionate and tenacious love story.
The reluctant traveler, on February 24
This eight-part series follows Eugene Levy as he visits some of the world's most beautiful and intriguing destinations in Costa Rica, Finland, Italy, Japan, the Maldives, Portugal, South Africa and the United States, exploring remarkable hotels and the places and cultures that surround them.
Ted Lasso, season 3, as of March 15 on AppleTV
Extrapolation, Scott Z. Burns, avec Meryl Streep, Sienna Miller,as of March 17.
Tetris,Jon S. Baird, as of March 31.
All films as from February 22nd on Disney Plus
Anatomie d'un divorce by  Taffy Brodesser-Akner, as of February 22nd
The Mandalorian season 3, as of March 1st.
The Little Mermaid 2, Rob Marshall, forecast on May 2023.
Guardians of the Galaxy, as of May 3rd on Disney+.
Films as of February 22nd on Lionsgate
Party Down