What to watch as from June 15th
Your audiovisual weekly news
For you, the best films to watch as from June 15th.
News as from June 15th.
Every year, for more than 30 years, the Forum des images has shown all the films of the Directors' Fortnight after the Cannes Festival. From 16 June to 26 June 2022, the Forum will present all the previously unreleased films of this 54th edition, led by its general delegate, Paolo Moretti, and his artistic team.
The public will thus discover 23 feature films and 10 short films selected. They are the expression of an independent, free and non-competitive cinematographic creation. This selection welcomes the singular voices of contemporary cinema that question the established codes of narration and representation, thus contributing to their evolution.
Several screenings will take place in the presence of the filmmakers or the film crews, including
– L'Envol (Scarlet) by Pietro Marcello, on 16 June at 8pm – Opening night – and on 17 June at 6pm
– La Montage by Thomas Salvador, 17 June at 8.30 pm
– La Dérive des continents (au sud) by Lionel Baier, 18 June at 8.30pm
– Les Cinq Diables by Léa Mysius, 19 June at 5.30pm
– Falcon Lake by Charlotte Le Bon, 19 June at 8.30pm
– Les Années Super 8 by Annie Ernaux & David Ernaux-Briot, 21 June at 6.30pm
– Le Parfum vert by Nicolas Pariser, 22 June at 8.30pm
– The Dam by Ali Cherri, 23 June at 6.30pm
– Les Harkis by Philippe Faucon, 23 June at 8.30pm
– 1976 by Manuela Martelli, 24 June at 8.30 pm
– El agua (The Water) by Elena Lopez Riera, 25 June at 5pm
– Revoir Paris by Alice Winocour, 25 June at 8.30pm
– Des jeunes filles enterrent leur vie (Young girls bury their lives) by Maïté Sonnet, on 26 June at 5.30pm (Short film programme 2)
Annecy Festival
Champs Élysées Film Festival – June 21st to June 28th
New episode : Cinq films à la plage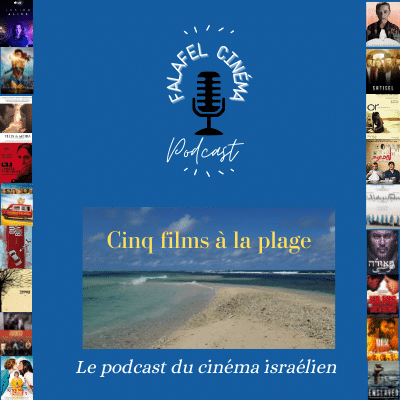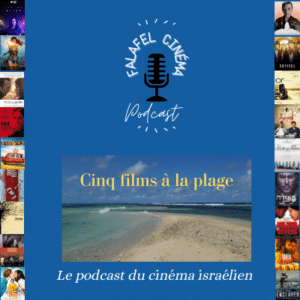 Music & Theater at the Balzac theater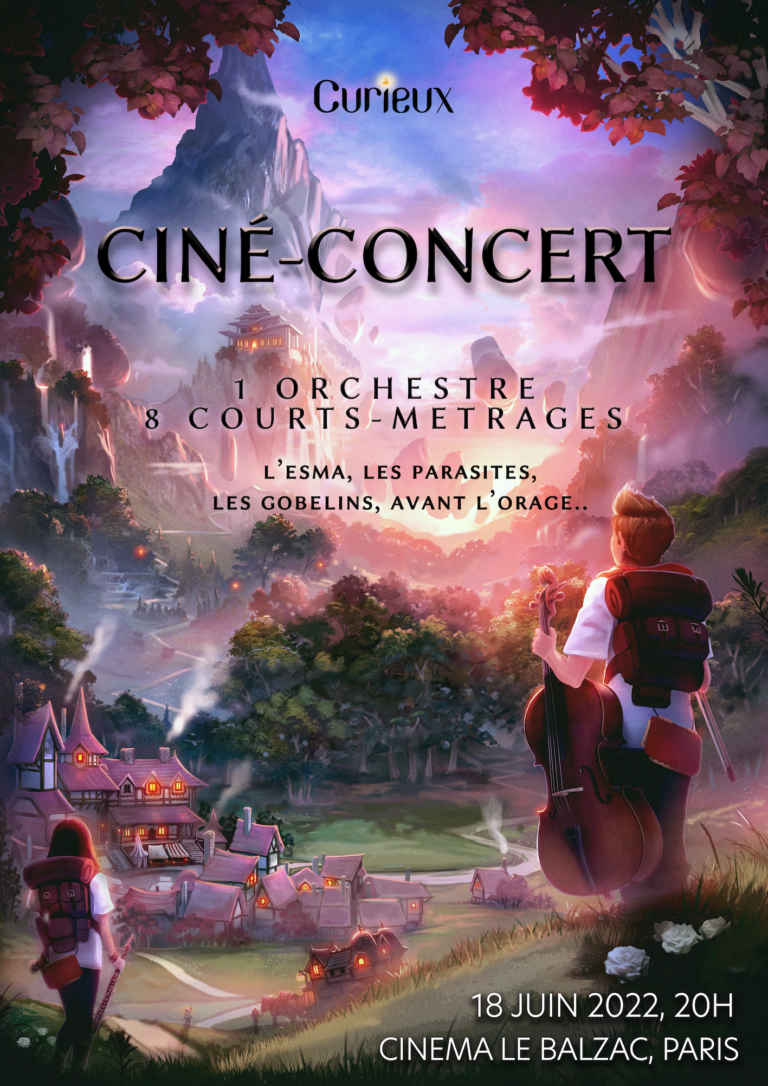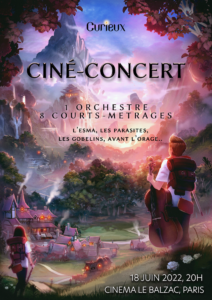 Saturday 18 June at 8pm at @cinemalebalzac".
After 4 years, the @curieux_orchestre ciné-concert is back!
An eclectic and joyful screening of 8 short films chosen for their fabulous ability to make us laugh, travel, and think about our world differently, Curieux is joining forces this year with the École des Gobelins and ESMA to offer mostly animated films.
The screening will be accompanied by an orchestra of 14 young professional musicians, who will reinterpret as faithfully as possible the original composition of these films.
ALL YOU WANT TO KNOW ABOUT  FILMS & SERIES IN THEATERS & AT HOME
REVIEWS ON JUNE 15TH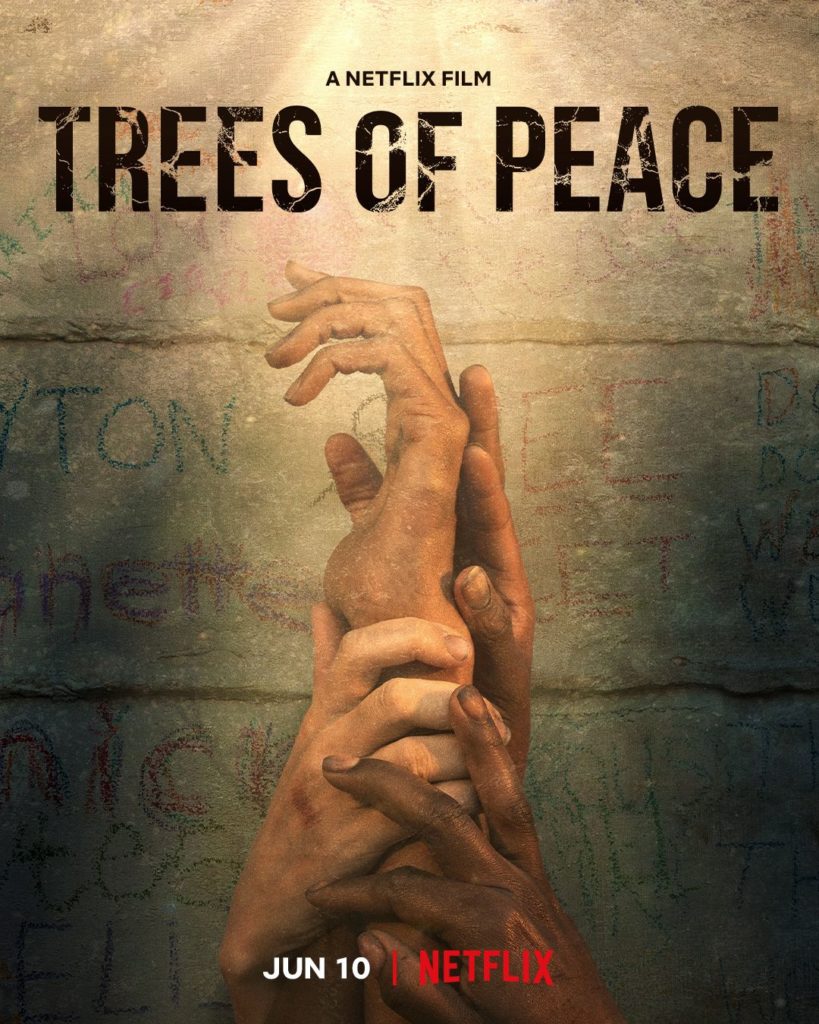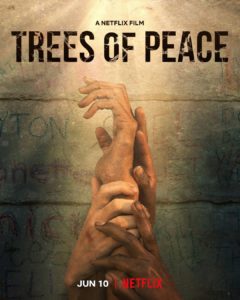 Les arbres de la paix, Alanna Brown
Synopsis
In 1994, four women of different backgrounds and beliefs form a close bond with each other as they go into hiding during the genocide in Rwanda. Together, they struggle to survive.
About the story
Alanna Brown based this story on the stories of the women who went into hiding during the three terrible weeks of the Hutu genocide against the Tutsis in Rwanda.
The four actresses play the roles of very different women: Annick, a pregnant Hutu woman, Akimana, a young Tutsi woman, Jeanette, a Tutsi nun, and Peyton, an American volunteer in an NGO.
All of them took refuge under a trap door in the kitchen that opened to the outside.
For 91 days, they will have to survive with almost no food or water, supplied from time to time by the husband of the Hutu woman, who is also forced to flee and hide elsewhere.
Surviving
The true story of one woman, Immaculée Ilibagiza, hid with seven other women in the cramped bathroom of a local paster. Her story was published as "Left to tell: discovering God amidst the Rwandan Holocaust" and helped the director write her script.
Alanna Brown said she shot in one room, also for financial reasons.
This moving, vey well-acted film shows us how human beings have an unknown capacity to face stress and fear, even death.
Little by little, Annick, Mutesi, Jeannette and Peyton get to know each other and together, despite the weight of their suffering, their differences and their past, overcome the unthinkable, creating an unbreakable bond between them.
I noticed the magnificent performance of Eliane Umuhire, Rwandan and who starred in Birds are singing in Kigali by Joanna Kos-Krauze and Krzysztof Krauze, released in 2017, which earned her many awards.
The Rwandan authorities have been working a lot on forgiveness and reconstruction.
Today, Rwanda is the country with the highest percentage of women in government in the world, 56% in 2018, up from 18% before the genocide.
Starring Eliane Umuhire, Charmaine Bingwa, Ella Cannon., Omono Okojie.
Currently on Netflix.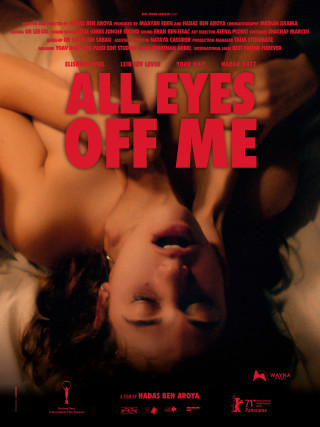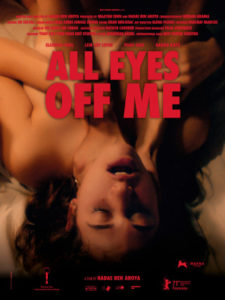 All eyes off me, Hadas Ben Aroya
Synopsis
Divided into three linked chapters, the film follows a young and confident generation.
Danny is pregnant with Max. She wants to take advantage of a party to tell him, but can't.
On his side, Max explores the sexual fantasies of his fiancée Avishag. She entrusts herself to Dror, who pays her to watch his dog. Between the old man and the young woman an unexpected intimacy is born.
Lost generation, fragile butterfly
The young director has already made a film called "People that are not me" about a generation in search of identity.
In this second feature film, the main subject is the sexuality of young women today.
How to live it without any complex, how to let it express itself freely?
Hadas Ben Aroya films a young woman, Avishag, played by Elisheva Weil, in her love life, and films her naked, in full sexual act with Max, played by Leib Levin. 
Does she really have these fantasies of violence? What does she hope for? Like the first character we discover in the first scene of the film, Danny, played by Hadar Katz, in a nightclub, who has trouble telling her boyfriend that she is pregnant, both are reminiscent of the wounded butterfly that no one cares about because its life is ephemeral.
The lyrics of a brilliant rapper plunge us into the despair of this youth permanently trapped between hopes and disillusions.
Beautiful!
In theaters now.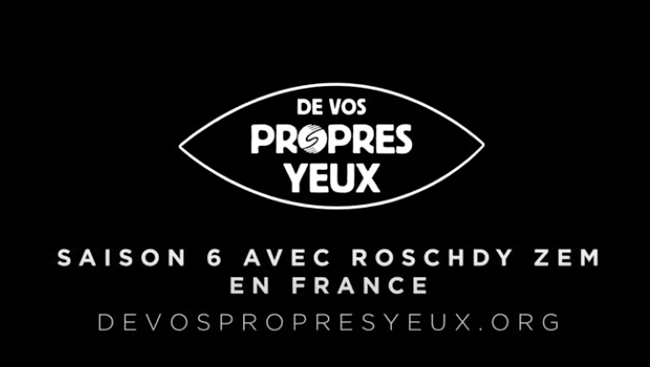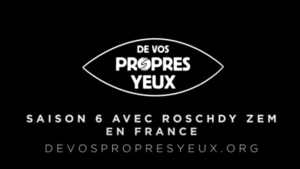 De vos propres yeux, vies oubliées des squats et bidonvilles
Screened at Les 7 Batignolles cinema, this documentary written and directed by Xavier de Lausanne and the Solidarités International team, takes you to France, to a squat in Seine-Saint-Denis and to the slums of the Nantes region.
Actor Roschdy Zem met these inhabitants (can we even call them that?), the human beings who live in these conditions unworthy of a developed country where access to water is a luxury (installed by the association in some places) and schooling for children impossible.
More than the claims, the need to listen, the absence of anger and the barely pronounced request for better living conditions marked the actor.
Essential, unfortunately.
This film is screened for free from June 16 on the devospropresyeux.org platform.
Watch it.
FILMS TO WATCH IN YOUR MOVIE THEATERS AS FROM JUNE 15TH
This week :
Incroyable mais vrai, Quentin Dupieux. With Alain Chabat, Léa Drucker, Benoît Magimel
Alain and Marie move into a house. A trapdoor in the cellar will change their lives.
Le Chemin du bonheur, Nicolas Steil. With Simon Abkarian, Pascale Arbillot, Django Schrevens
With Simon Abkarian, Pascale Arbillot, Django Schrevens
As a child, Saul escapes the Holocaust thanks to a kindertransport that allowed him to travel from Vienna to Brussels. Forty years later, he is the owner of a delicatessen restaurant dedicated to the 7th art where characters with singular and joyful stories meet.
Sweat, Magnus von Horn. With Magdalena Kolesnik, Julian Swiezewski, Aleksandra Konieczna
Sylwia is beautiful, athletic, energetic. She is the sports coach of the moment. With 600 000 subscribers, she is an influencer and is courted by brands. But behind the virtual success, the loneliness, very real, is not shared with anyone …
Je tremble ô Matador,Rodrigo Sepúlveda. With Alfredo Castro, Leonardo Ortizgris, Julieta Zylberberg
Chile, 1986, in the middle of the Pinochet dictatorship. For the love of an idealist revolutionary he has just met, a declining transvestite agrees to hide secret documents in his home. They both engage in a high-risk clandestine operation.
Le Prince, Lisa Bierwirth. With Ursula Strauss, Passi, Nsumbo Tango Samuel
Monika, a German gallery owner in Frankfurt, has nothing in common with Joseph, a Congolese diamond dealer awaiting legalization, who survives on more or less legal schemes in the same city. They think they will be able to overcome the obstacles but mistrust interferes in their love.
Au-Delà des Sommets, Renan Ozturk, Freddie Wilkinson
Drawn to a black and white photograph of Alaska's Denali National Park, three renowned climbers pursue the ultimate adventure by retracing the steps of legendary climber, explorer and photographer Bradford Washburn.
And
Magical Doremi à la recherche des apprenties sorcières, Jun'ichi Satô, Kamatani Haruka. With Tomoko Akiya, Chiemi Chiba, Kenta Hamano
Three young women leading very different lives have in common that they grew up watching the anime Magical DoReMi. At a turning point in their lives, they meet at one of the places that has been the home of their favorite little witches. This is the beginning of an extraordinary friendship.
Demain je traverse, Sepideh Farsi. With Marisha Triantafyllidou, Hanaa Issa, Lydia Fotopoulou
Maria is a Greek policewoman, a single mother and an only child. Yussof, a young Syrian man who is fleeing the war to stop being forced to kill, arrives in a refugee camp on Lesbos. Their destiny crosses for a brief moment in a Greece that seems to be a zone of peace, but in reality is no longer so.
Ventura, Pedro Costa. With Ventura, Vitalina Varela, Tito Furtado
Ventura, a retired Cape Verdean laborer, wanders through a labyrinthine and nightmarish Lisbon. He remembers how he and his friends in the Fontainhas neighborhood lived through the Carnation Revolution, in fear of repression. In his wandering, Ventura meets Vitalina who tells him her own story of exile.
Loving Highsmith, Eva Vitija. With Gwendoline Christie
A unique look at the life of famed American author Patricia Highsmith, based on her diaries and notebooks, as well as the intimate reflections of her lovers, friends and family. Focusing on Highsmith's search for love and her troubled identity, the film sheds new light on her life and writing.
Later (and we are looking forward to it: 
Avatar 2: The way of water, James Cameron, on December 16th.
Chernobyl: The Lost Tapes
After Yang, produced and directed by Kogonada, is an adaptation of the American short story Saying Goodbye to Yang by Alexander Weinstein.
In the near future, where the fashion is marked by domestic androids in human form that are considered nannies, Jake (Colin Farrell) and his daughter try to save Yang (Justin H. Min), their robot that has become inert.
Release date: June 22, 2022.
Nope,  Jordan Peele, on August 5th.
With: Daniel Kaluuya , Barbie Ferreira , Michael Wincott , Steven Yeun , Keke Palmer , Brandon Perea , Terry Notary , Andrew Patrick Ralston , Donna Mills , Jennifer Lafleur
Mission Impossible Dead Reckoning, Christopher McQuarrie
Three thousand years of longing, George Miller, on August 24th
WEEKLY TIPS & OPINIONS ABOUT MOVIES 
BY  MOVIE DIRECTORS,  WRITERS, SCREENWRITERS, DIRECTORS, COMPOSERS…
The Spirit of the Spec. The creative empowerment of writing a…  by Scott Myers
Writing and the Creative Life: Something is Better Than Nothing  by Scott Myers
Screenwriting Mantra: Enter Late, Exit Early  by Scott Myers 
4. 

BEST SERIES & FILMS ON TV, AS FROM JUNE 15TH
Wednesday – Mercredi
Arte: The apartment, Gilles Mimouni
Recently engaged, Max (Vincent Cassel) can't get over Lisa, one of his exes (Monica Bellucci), whom he brutally left… Between reality and fantasy, a tense thriller where feelings replace weapons.
Canal Plus : The last duel
Thursday – Jeudi
Arte : Beau Rivage (série)
Friday – Vendredi
France 5 : Fauteuil d'orchestre
Sunday – Dimanche
Arte : La couleur de l'argent
TF1 Series : Interstellar
Monday – Lundi
Arte : Lili Marleen
France 4 : Bob Marley : Live at rainbow
Tuesday – Mardi
France 2 : Fête de la musique
Wednesday- Mercredi
Arte : Deux
France 4 : Gilberto Gil à la Philharmonie
5. 

BEST DOCUMENTARIES, SERIES & FILMS AS FROM JUNE 15TH ON ARTE
ARTE DOCUMENTARY AS FROM JUNE 15TH
Making Waves, the magic of sound in cinema by Midge Costin:
Nourished by interviews with Spielberg, Lynch or Lucas, a revelation of the powers of sound in cinema. This immersion in the Hollywood studios tells the story of the most outstanding sound designers: Walter Murch ("Apocalypse Now"), Ben Burtt ("Star Wars") and Gary Rydstrom ("Saving Private Ryan").
Portrait of Jodie Foster, Hollywood in the skin , Camille Juza and Yal Sadat
The dazzling trajectory of a gifted actress, an overexposed ex-child star, who grew up in the Hollywood matrix and tried to make it evolve from the inside.
FILMS AS FROM JUNE 15TH
Amos Gitai' filmography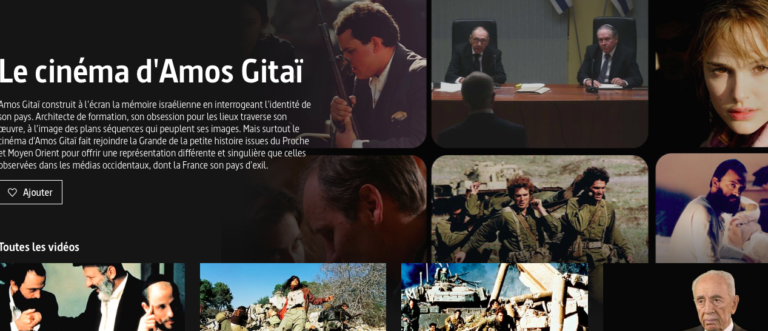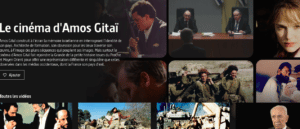 SERIES AS FROM JUNE  15TH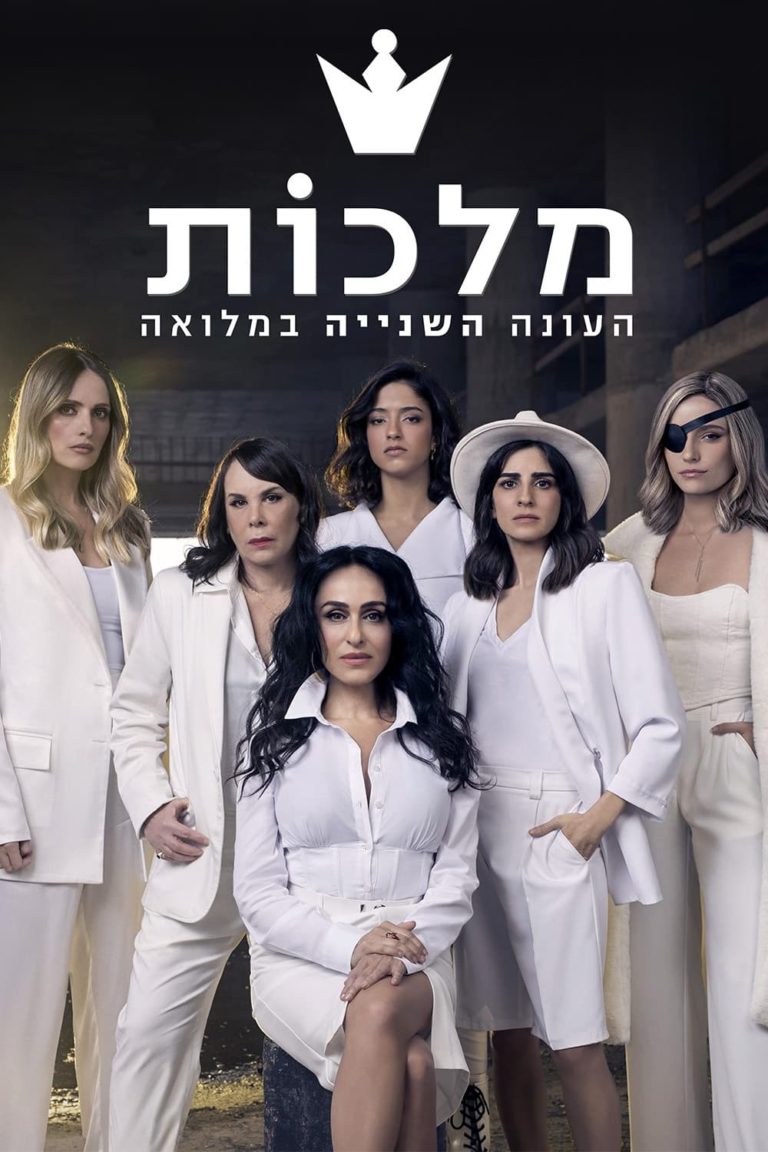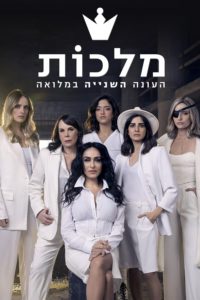 Mafia Queens
How to survive in the ruthless world of the mafia when you are a woman?  After the massacre of the men in their family, the women of the Malka clan want to take back the reins of business and take revenge on the killers. A corrosive tragicomic series, doubled with portraits of endearing heroines armed to the teeth like "Kill Bill".
Best series & films as from  June 15th 

on 

Netflix
Loving, by Jeff Nichols, today.
The Man From Toronto, by  Kevin Hart and Woody Harrelson, on June 24th.

The Gray Man, by Russo brothers, with Ryan Gosling, Ana de Armas & Chris Evans, on July 22.
Best series & films as from June 15th

on 
Prime Video
DOM, tv series by Breno Silveira  with Gabriel Leone (Pedro Dom), Gabriel Leone (Dom).
Chloé season 1 : by Alice Seabright with Erin Doherty, Poppy Gilbert, Billy Howle, on June 24th.
The Lord of the rings, Juan Antonio Bayona, on September 2nd.
Best series & films as from June 15th

 

on Canal+
Landscapers, Ed Sinclair with Olivia Colman (Susan Edwards), David Thewlis (Christopher Edwards)
The Last Duel, Ridley Scott, today.
Supremes, by Audrey Estrougo et Marcia Romano, on June 21st.
Best series & films as from June 15th 

on Apple TV
Physical saison 2 created by Annie Weisman.
Sheila Rubin (Rose Byrne) has successfully launched her first fitness video, but she encounters new and bigger obstacles along the way. She's torn between her loyalty to her husband (Rory Scovel) and the values he represents, and a dangerous attraction to someone else.
A new episode every Friday,10 episodes.
Loot – By Alan Yang, Matt Hubbard with Maya Rudolph, MJ Rodriguez, Nat Faxon, on June 24.
Best series & films as from June 15th 

on Disney Plus
Mrs Marvel,Bisha K. Ali,now.
Willow, Jonathan Kasdan & Wendy Mericle, on November 30th.
Pinocchio, Robert Zemeckis, on September 8th.
Best series & films as from  June 15th

 

on Starzplay
Becoming Elizabeth, now.
"Becoming Elizabeth" is created and written by Anya Reiss, award-winning television writer and playwright ("Spur of the Moment," The Acid Test), who is also executive producing, with George Ormond ("National Treasure," "Great Expectations") and George Faber ("Shameless," "The White Queen" on STARZ) of The Forge, and Lisa Osborne ("Little Dorrit," "Man in an Orange Shirt") producing.
The Girl from Plainville, with Elle Fanning, on July 10th