What to watch as from April 13th?
Your audiovisual weekly news
News as from April 13th
Many important news :
A kit about sexual harassment has been done by institutions  : click on the link to download it Kit VHSS 
Arte : documentaries on dance
Vibrant bodies and inventive choreography! Rising stars and great names in dance are honored.  With shows choreographed by John Neumeier, Marie-Claude Pietragalla, Christian Spuck or Kader Belarbi, explore movement, expression and body language.  Great ballets, wild rock or swaying pop.
ALL YOU WANT TO KNOW ABOUT  FILMS & SERIES IN THEATERS & AT HOME
REVIEWS APRIL 13TH : SPECIAL FREEDOM & PASSION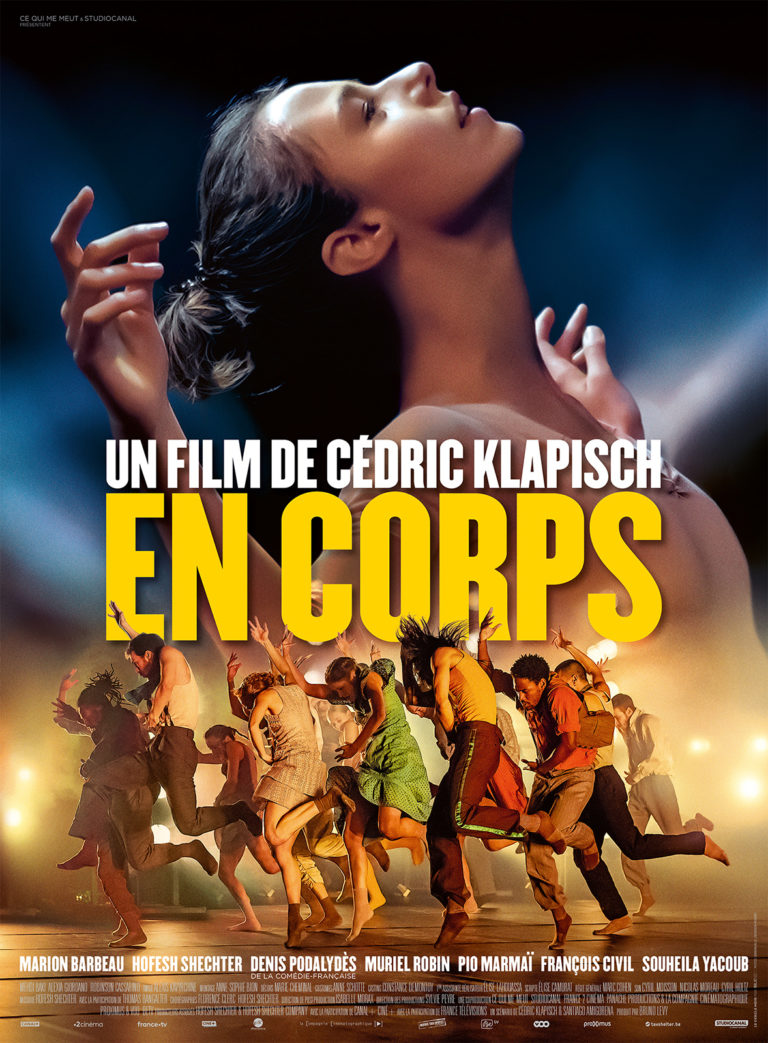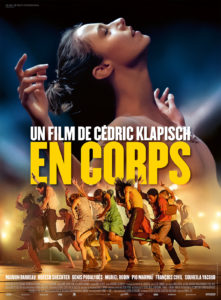 En corps, Cédric Klapisch
With Marion Barbeau, Hofesh Shechter, Denis Podalydès
Synopsis
Elise, 26, is a great classical dancer. She is injured during a performance and learns that she may not be able to dance again. From that moment on, her life is turned upside down. Elise has to learn to heal herself…
To be free
Cédric Klapisch has been dealing with this subject for a long time. His films are about sexual freedom, freedom of the body, youth and passion.
The first scene immerses us in the backstage of one of the most beautiful classical ballets, La Bayadère.
As a principal dancer, Élise discovers shortly before her entrance on stage the infidelity of her lover, also a dancer. On stage, shocked, her body breaks down. She finds out that she may never be able to dance again. A friend suggests that she goes to the countryside to help her, and they drive to an artists' residence. Shortly, the contemporary dance company of the Israeli choreographer and dancer Hofesh Shechter arrives.
Hofesh Shechter
Rediscovering his body, looking at it differently, and loving imperfection in art are the beautiful themes played by the first dancer of the Paris Opera, Marion Barbeau as Elise. She is playing in a film for the first time and it is a success.
Beautifully filmed, Cédric Klapisch has, regarding the dance and the photography directed by Alexis Kavyrchine, winner of a Cesar in 2021 for Adieu Les Cons, successfully met his challenge.
Hofesh Schechter's choreography is exciting, as is the music, which he also composed in part.
The mother
As is often the case in his films, the mother is present even though she is not on the screen since she died when Elise was born. Denis Podalydès plays the role of a father overwhelmed by the education of his daughters, a father of his generation, a man who does not know how to communicate.
Muriel Robin plays a solitary patron of the arts. In her residence, the dancers as well as the opera singers or musicians are welcomed with open arms, it is a little bit her own auberge espagnole.
The whole film is well structured but unfortunately, the dialogues are not as good as the rest. The characters often speak banalities that are not very funny. This makes it a shaky film.
But what is left is the dance, the joy, the music and the youth, and at this moment, we really need it!
To be seen in theaters!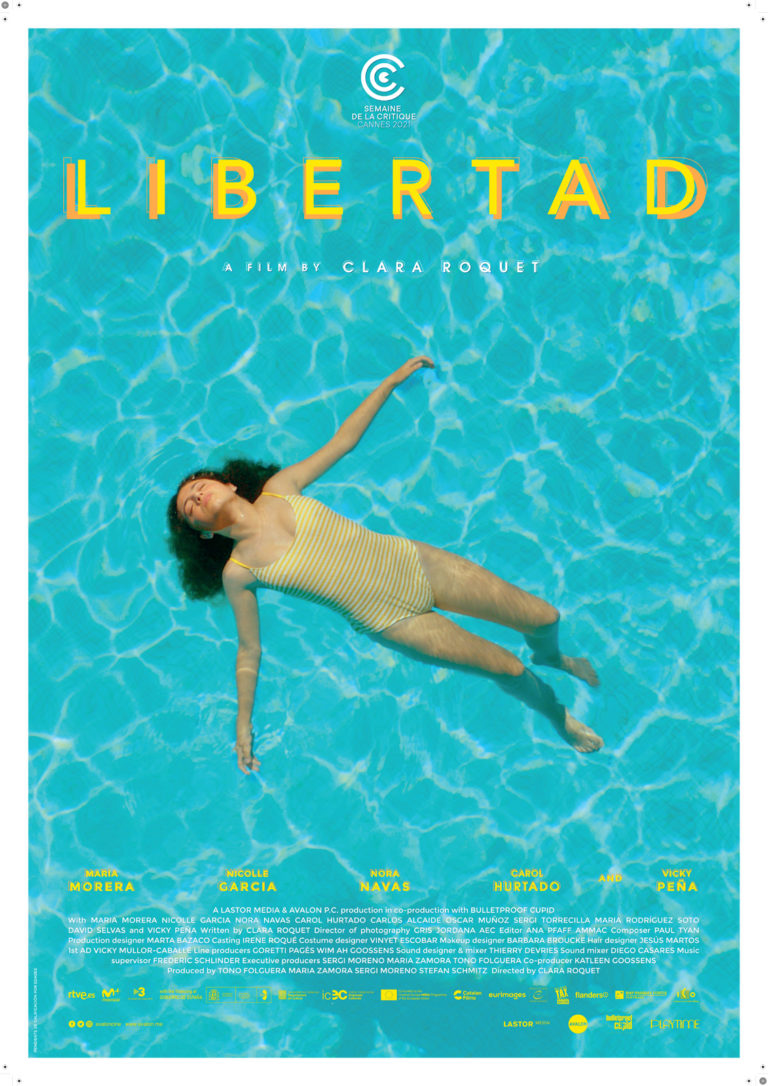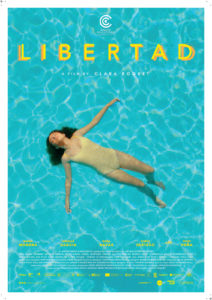 Libertad, Clara Roquet
With María Morera, Nicolle García, Vicky Peña
Synopsis
Spain, summertime. Libertad enters the life of 15-year-old Nora and disturbs the usual calm of her family vacation. These two young girls, who have nothing in common, become close friends and experience their adolescence.
This film is a small wonder
If you have seen Claude Miller's La petite voleuse, which revealed Charlotte Gainsbourg, you will notice some similarities. The father is absent and the teenager rebels against the surrounding bourgeoisie.
But Libertad has something more. Maybe this is because it is directed by a woman.
Libertad character is reunited with her mother, whom she has not seen for fifteen years , and who works as a maid in a Spanish bourgeois family.
Throughout the summer, she works hard from dawn until late at night to make sure everything is perfect.
Her daughter, witnessing her exploitation, wants to go back to Colombia where she grew up, raised by her grandmother. But Libertad become friends with Nora, daughter of the owner. In Nora's family, there is only one problem: her grandmother has Alzheimer's.
Lightness, beauty of the landscapes, the pool and the boat in the middle of summer, Libertad takes us away from everything.
As in "En corps", the film speaks to us of freedom, motherhood and transmission. It is about memory and conservatism, as if the grandmother took with her a world that should be forgotten.
Beautiful and moving, Libertad won two Goya this year, the one for Best New Director and the one for Best Supporting Actress for Nora Navas.
To be seen in theaters now.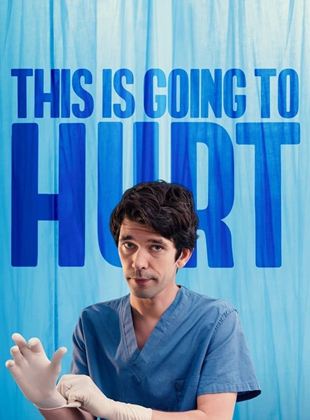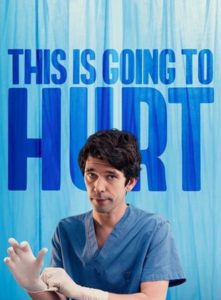 This is going to hurt, Adam Kay
Synopsis
As an obstetrician at the hospital, Adam is often overwhelmed by events, submerged by XXL work weeks, vital decisions to make and a ridiculous salary. A daily struggle in which his personal life becomes a personal lifeline.
The series
I must admit that I had some apprehension. Medical series all tend to be alike but this one is an exception.
Created by Adam Kay, who adapted his memories as a former OB-GYN to the screen, the story of this overworked young doctor is moving in every episode.
His character, a homosexual, who does not assume his homosexuality, works 90 hours must  in a hospital with so few resources that it is almost terrifying.
The tiredness, the stress, the constant rushing from one patient to another, we discover Adam's daily universe. There is no comfort for the newcomers, they have to work, so there is no time for empathy, neither for the caretakers, nor for the patients. In England, a doctor commits suicide every three days.
Adam Kay (not to be mistaken for Adam Mc Kay) denounces these lack of funds which shatter lives, and at the same time shows us the passion of the carers for their profession and their daily prowess. Moving, this series will hopefully be the renewed for a second season.
The series is currently being broadcast on Canal Plus.
TO WATCH IN YOUR MOVIE THEATERS AS FROM APRIL 13TH
Les Animaux Fantastiques : les Secrets de Dumbledore, David Yates
With Eddie Redmayne, Jude Law, Mads Mikkelsen.
Professor Albus Dumbledore knows that the powerful dark wizard Gellert Grindelwald is trying to take over the wizarding world. Unable to stop him from acting alone, he enlists the help of wizard Norbert Dragonneau to assemble a team.
Vortex, Gaspar Noé
With Françoise Lebrun, Dario Argento, Alex Lutz.
Life is a short party that will soon be forgotten.
Le Dernier Piano, Jimmy Keyrouz
With Tarek Yaacoub, Rola Baksmati, Mounir Maasri
Karim, a talented pianist, has the unique opportunity to audition in Vienna. The war in Syria and the restrictions imposed on him upset his plans and survival becomes an everyday issue. His piano is his only chance to escape from this hell.
Allons enfants,  Thierry Demaizière, Alban Teurlai.
In the very heart of the capital, a high school tries a crazy bet: to integrate students from popular neighborhoods and break the cycle of academic failure through hip hop dance. Allons Enfants is the story of this unique experience in France.
Et il y eut un matin, Eran Kolirin
My review here on CulturesJ website.
With Alex Bachri, Juna Suleiman, Salim Daw.
Sami lives in Jerusalem with his wife Mira and their son Adam. His brother's wedding forces him to return for an evening to the Arab village where he grew up. But during the night, the village is surrounded by the Israeli army and Sami cannot leave.
Sous l'aile des anges, A.J. Edwards
With Diane Kruger, Jason Clarke, Brit Marling
Indiana, 1817. An American nation, barely forty years old, struggling to recover from its second War of Independence. Men and women who, in order to survive, wage a merciless struggle against nature and disease. This is the world that Abraham Lincoln discovers at birth.
A Chiara, Jonas Carpignano
With  Swamy Rotolo, Claudio Rotolo, Grecia Rotolo
Chiara, 16, lives in a small town in Calabria. Claudio, her father, leaves without a trace. She decides to investigate to find him. But the closer she gets to the truth surrounding the mystery of his disappearance, the more her own destiny her own destiny takes shape.
Toute une nuit sans savoir, Payal Kapadia . With Bhumisuta Das
Somewhere in India, a film student writes letters to her estranged lover. Her voice is mixed with images, fragments collected during moments of life, parties and demonstrations that tell of a world darkened by radical changes.
Mamá, Mamá, Mamá, Sol Berruezo Pichon-Riviére
With Agustina Milstein, Chloé Cherchyk, Camila Zolezzi
The house is full of cousins, but Cleo is alone in the face of the death of her little sister Erín. A mourning that she shares with her mother, but that both women live differently.
À L'Ombre des Filles, Etienne Comar.
Later (and we are looking forward to it: 
Candy, a five night event, premiering May 9 on Hulu, by Robin Veith et Nick Antosca, on May 9th.
Candy Montgomery is a 1980 housewife and mother who did everything right—good husband, two kids, nice house, even the careful planning and execution of transgressions—but when the pressure of conformity builds within her, her actions scream for just a bit of freedom.
Starring Jessica Biel, Melanie Lynskey, Timothy Simons, Pablo Schreiber, and Raúl Esparza.
After Yang, produced and directed by Kogonada, is an adaptation of the American short story Saying Goodbye to Yang by Alexander Weinstein.
In the near future, where the fashion is marked by domestic androids in human form that are considered nannies, Jake (Colin Farrell) and his daughter try to save Yang (Justin H. Min), their robot that has become inert.
Release date: June 22, 2022.
Jurassic World Dominion, Colin Trevorrow, June 8th.
Bullet Train, by David Leitch, adapted from the novel Maria Beetle by Kōtarō Isaka.
Five hitmen find themselves on a high-speed train traveling between Tokyo and Morioka, making very few stops. The five criminals will discover that they are bound by their mission. They wonder who will make it out alive and what awaits them at Morioka Station.
On July 20, 2022.
Starring Lady Gaga, Sandra Bullock, Andrew Koji, Aaron Taylor-Johnson, Joey King, Shinkansen.
Nope,  Jordan Peele, on August 5th.
With: Daniel Kaluuya , Barbie Ferreira , Michael Wincott , Steven Yeun , Keke Palmer , Brandon Perea , Terry Notary , Andrew Patrick Ralston , Donna Mills , Jennifer Lafleur
Downton Abbey a new era, Julian Fellowes , May 20th
WEEKLY TIPS & OPINIONS ABOUT MOVIES 
BY  MOVIE DIRECTORS,  WRITERS, SCREENWRITERS, DIRECTORS, COMPOSERS…
Interview (Part 1): Michael Kujak  by Scott Myers
Medium places to begin as an unknown witer
Toni Morrison's Questions. Her famous Charlie Rose interview is…  by brian g gilmore (bumpyjonas)
4. 

BEST SERIES & MOVIES ON TV, AS FROM APRIL 13TH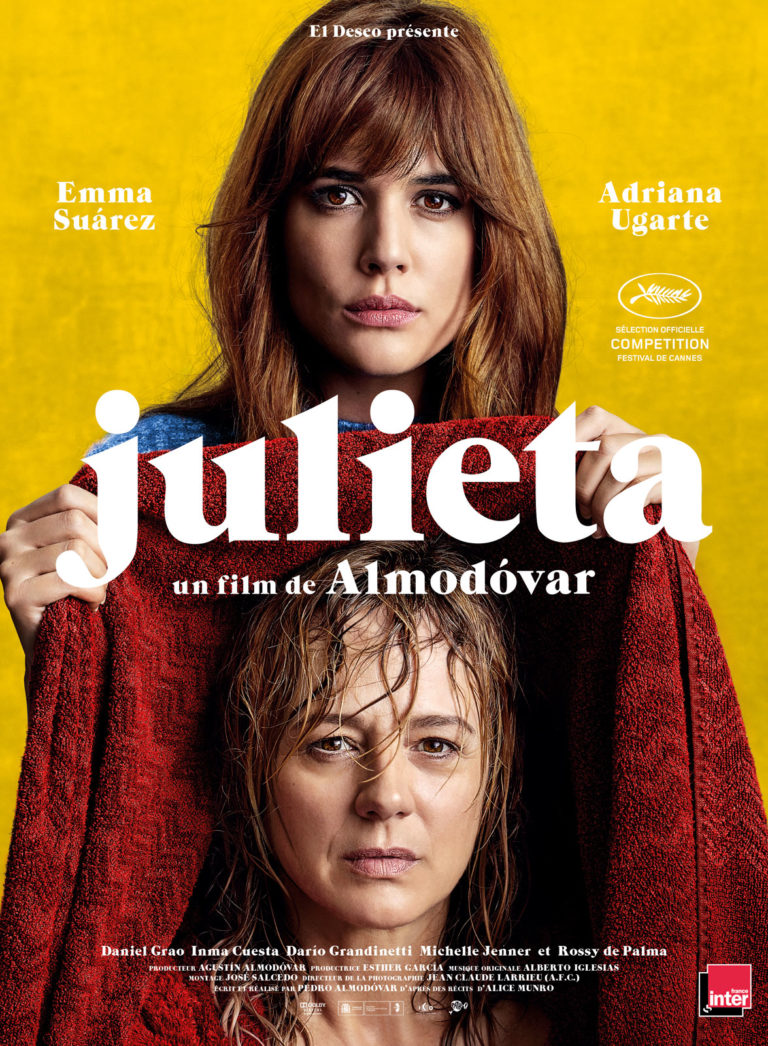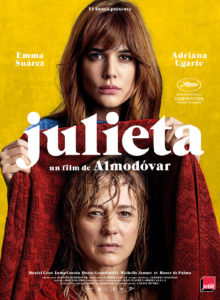 Mercredi- Wednesday
Arte: Un-balcon-sur-la-mer
Stuck in his ideal son-in-law costume, Marc (Jean Dujardin) falls in love with Cathy (Marie-Josée Croze) in whom he believes he recognizes a childhood love. Nicole Garcia explores the cracks left by the Algerian war through this sentimental thriller.
Thursday – Thursday
Arte: En-therapie-saison-2:Philippe Dayan has an appointment with Ines, a brilliant forty-year-old lawyer…
France 3 : Documentary about Catherine Deneuve
Chérie 25 : True Crime
Friday – Friday 
Canal Plus : Casino Royale
France 5 : Les Blues Brothers
Chérie 25 : Julieta
Arte : Marie-Thérèse d'Autriche
Dimanche – Sunday
Arte : Nevada Smith : 
To revenge the murder of his parents, a young inexperienced half-breed must kill, rob a bank, go to prison and kill again… Henry Hathaway's last great film, this deceptively classic western is a superb epic of revenge.
 With Steve McQueen, impressive as a young illiterate half-breed, Karl Malden and Raf Vallone.
TF1 : Les animaux fantastiques : les crimes de Grindelwald
France 2 : La Grande Vadrouille
Monday – Lundi
Arte :Manon des Sources : Une jeune gardienne de chèvres, indocile et fière, en butte à l'hostilité d'un village, prépare sa vengeance.
Entre humour et drame, lumière méridionale et secrets bien enfouis, une des plus belles réussites du satiriste Pagnol.
Tuesday – Mardi 
Arte : Diversité Le grand défi de l'humanité
On every continent, men and women are committed to the preservation of endangered species. Beyond the tragic facts about the damage done to biodiversity, we take a look at some inspiring initiatives.
Wednesday- Wednesday
Arte : Noureev
The famous leap of freedom of the "lord of the dance", Rudolf Nureyev, star of the Kirov who moved to the West when the company toured Paris in 1961… Ralph Fiennes signs a subtle portrait of Nureyev's genius and a reflection on art. With Oleg Ivenko, Adèle Exarchopoulos and Ralph Fiennes
5. 

BEST MOVIES & SERIES AS FROM APRIL 13TH ON ARTE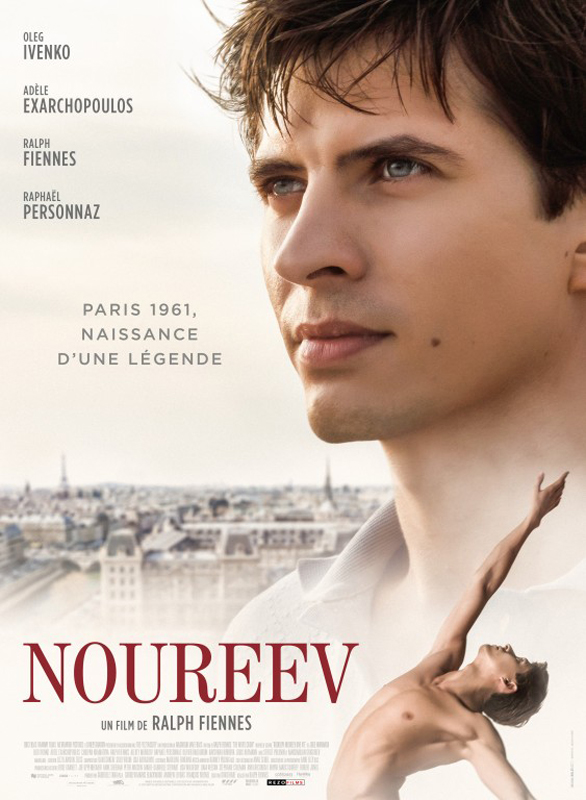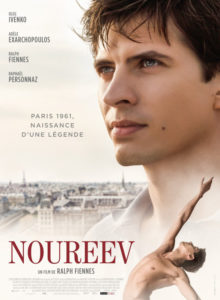 FILMS AS FROM APRIL 13TH
Amos Gitai constructs the Israeli memory on the screen by questioning the identity of his country. Trained as an architect, his obsession with places runs through his work, as do the sequence shots that populate his images.
But above all, Amos Gitai's cinema brings together the great and the small history of the Near and Middle East to offer a different and singular representation than those observed in the Western media, including France, his country of exile.
Perfect boyfriend, Alain Della Negra
Three Japanese men go away for the weekend as a reward for their assiduous love for the avatar of the video game they are addicted to… Between documentary and fiction, a troubling and melancholic portrait of a Japanese society where hypermodernity and solitude collide.
Swallow :
Married to a successful businessman, Hunter seems to lead a happy life. But when she learns of her pregnancy, the young woman begins to ingest objects… With a fifties aesthetic, an almost horrific drama, modern and feminist. Carlo Mirabella-Davis' first film, starring the disturbing Haley Bennett.
ARTE SERIES AS FROM APRIL 13TH
En Thérapie (season 2)
The release of the first confinement in spring 2020. Surrounded by a new team of writers and directors, Eric Toledano and Olivier Nakache deepen their subject, more than ever attentive to the emergence of speech in the ambient disorder.
Watch the two seasons in their entirety on arte.tv today.
ARTE DOCUMENTARY AS FROM APRIL 13TH
Vibrant bodies and inventive choreography! Rising stars and great names in dance are honored. 
With shows choreographed by John Neumeier, Marie-Claude Pietragalla, Christian Spuck or Kader Belarbi, explore movement, expression and body language. 
Great ballets, wild rock or swaying pop.
Best movies & series as from April 13th on 

Netflix
Bridgerton saison 2, by Shonda Rhimes.
Bubble, Judd Apatow, now.
Anatomy of a scandal on April 15th, based on the bestselling novel by Sarah Vaughan, "Anatomy of a Scandal" is an insightful and suspenseful series about privilege and sexual consent.
From David E. Kelley, the creator of "Big Little Lies" and "The Undoing", this six-part series stars Sienna Miller, Michelle Dockery, Rupert Friend, Naomi Scott and Josette Simon.
Apollo 10 : A coming of age story, inspired by Linklater's own life, 
With Glen Powell, Zachary Levi & Jack Black. By Richard Linklater. Now.
Best movies & series as from 

April 13th 

on 
Prime Video
All the old knives, Janus Metz Pedersen, now.
With Chris Pine, Thandiwe Newton, Jonathan Pryce.
A very British scandal, Stephen Frears, April 22sd
The series focuses on the divorce of the Duke and Duchess of Argyll, one of the most notorious, extraordinary and brutal legal cases of the 20th Century.
Famed for her charisma, beauty and style, Margaret, Duchess of Argyll (Claire Foy), dominated the front pages when her divorce to the Duke (Paul Bettany) exposed accusations of forgery, theft, violence, drug-taking, bribery, and an explicit Polaroid picture that was to haunt her for the rest of her life. 
The Lord of the rings, Juan Antonio Bayona, September 2nd.
Best movies & series as from April 13

th 

on Canal+
I am Greta, Nathan Grossman
The Tower, Patrick Harbinson avec Gemma Whelan, now.
Infiniti, now, Stéphane Pannetier & Julien Vanlerenberghe.
Sentinelle, now, Thibault Valetoux & Frédéric Krivine with Pauline Parigot (Anaïs Collet), Louis Peres (Julien Ravalet).
The Baby,HBO series, on April 25th on OCS.
The Baby dismantles the clichés of motherhood. It is no longer the mother who carries the burden of guilt but the baby, a supposedly cute being in front of whom everyone breaks down… Co-created by Siân Robins-Grace (Sex Education) and Lucy Gaymer, The Baby translates the anguish of motherhood that many women in the world suffer.
8 episodes of 30 mn
We own this city, April 26, based on the book by Baltimore Sun reporter Justin Fenton, We Own This City, a series created by David Simon (The Wire). With Jon Bernthal (Sgt. Wayne Jenkins), Wunmi Mosaku (Nicole Steele).
Best movies & 

series

 as from 

April 13th on Apple TV
WeCrashed, series created by Lee Eisenberg & Drew Crevello inspired by the podcast WeCrashed : The Rise and Fall of WeWork de Wondery. 
With Jared Leto (Adam Neumann), Anne Hathaway (Rebekah Neumann).
Now.
Slow horses, Mick Herron, now. With Gary Oldman and Kristin Scott Thomas.
Roar,  upcoming anthology series from Liz Flahive and Carly Mensch, the creators of GLOW. It's based on the 2018 short story collection of the same name by Cecelia Ahern. On April 15th.
The Shining Girls, series by Silka Luisa with Elisabeth Moss (Kirby), Phillipa Soo (Jin-Sook), as from April 29th.
They Call Me Magic, Rick Famuyiwa.
The real story of a legend. This four-part documentary event offers an intimate look at the life and legacy of Earvin "Magic" Johnson, premiering on April 22th.
Tehran season 2, by Moshe Zonder Omri Shenhar, on May 6th.
By Daniel Syrkin with Glenn Close
Best movies & series as from 

April 13th 

on Disney Plus
Moon Knight, de Jeremy Slater avec Oscar Isaac (Marc Spector / Moon Knight), May El Calamawy, now.
Better Nate than never,  now, by Tim Federle.
With Aria Brooks, Joshua Bassett, Michelle Federer,  Rueby Wood as Nate, Norbert Leo Butz & Lisa Kudrow.
The Dropout created by Rebecca Jarvis.
She had the world at her fingertips. Amanda Seyfried is Elizabeth Holmes, the founder of Theranos, on April 20th
OUSSEKINE: Antoine Chevrollier with Sayyid El Alami (Malik Oussekine), Hiam Abbass (Aisha).
35 years ago, on December 6, 1986, Malik Oussekine died. Oussekine, a French original series, streaming in 2022.
Under the banner of heaven, April 28: On God's command from the best-seller by Jon Krakauer.
With Andrew Garfield, Daisy Edgar-Jones.
How I met your father, series by Isaac Aptaker & Elizabeth Berger, postponed in May.
Obi-Wan Kenobi, on May 27th.
Mrs Marvel, on June 8th
Best movies & series as from 

April 13th 

on Starzplay
Gaslit, TV series by Robbie Pickering with Julia Roberts (Martha Mitchell), Sean Penn (John Mitchell).
On April 24th