What movies to watch about women's rights?
Your audiovisual weekly news
Yesterday March 8th was the International Women's Rights Day.
I have chosen for you 25 movies and series about women's rights that remind us how much they are violated every day and to stay on a positive note, I also propose you some inspiring women's stories.
Here is the list of films and series on women's rights, by sub-theme and on which platforms to watch them.
Best movies about women's rights :
Girlfriends, 1978,  Claudia Weill
In 2019, Girlfriends is listed in the National Film Registry of the Library of Congress as "culturally, historically or aesthetically significant.
Synopsis
Susan Weinblatt is a young Jewish woman from New York who makes a living photographing weddings, bar mitzvahs, and baby shots. Her roommate and best friend Anne Munroe is an aspiring writer. Susan manages to sell a few photos to a magazine iconographer, but her real dream is to exhibit in an art gallery. Soon, Anne marries Martin and moves in with him. Susan suddenly experiences loneliness…
With Melanie Mayron, Anita Skinner, Eli Wallach.
On Mubi.
Thelma & Louise, by Ridley Scott, and script written by great Callie Khouri.
With Geena Davis (Thelma) & Susan Sarandon (Louise) in the lead parts, it tells the story of two women whose weekend trip turns into a run through the United States.
The film also stars Harvey Keitel, as well as Brad Pitt, whose career was kick started by this feature film.
Written by screenwriter Callie Khouri, the film almost never saw the light of day due to the mistrust of many producers and directors, because of its theme and its anthology final scene, which was a departure from the classic Hollywood production.
When it was released, the film caused controversy in the United States, particularly because it featured two heroines who responded to male violence with weapons. Today it is considered a classic, has influenced other films and artworks, and has become a cult feminist film.
On Canal Plus & Amazon Prime Video.
The Handmaid's Tale – Adapted from Margaret Atwood 's novel. Created by Bruce Miller.
A dystopia where religion dominates politics in a totalitarian coalition and where women are considered "endangered" because they are no longer fertile.
In this future, the birth rate is very low because of pollution and toxic waste in the atmosphere. The few newborns are often "unfit".
The heroine of the novel, June, renamed Defred (after the master of the house), is a Scarlet Handmaiden. Her role is reproduction. Terrifying.
With Elisabeth Moss.
Series to watch on Canal Plus & OCS.
Delphine & Carole insoumuses, Callisto McNulty. (documentary)
The film relates the meeting between the actress Delphine Seyrig and the video artist Carole Roussopoulos.
Behind their radical fights, carried out with video camera in hand, emerges a tone of its own, full of humor, insolence and intransigence.
A precious heritage captured in this documentary by Callisto Mc Nulty, Carole's granddaughter.
On Prime Video.
Movies about s
exual harassment at work and women's rights.
Working Woman, Michal Aviad. (true story)
Orna works hard to provide for her family. Brilliant, she is quickly promoted by her boss, a big company director. Her boss's solicitations become more and more intrusive and inappropriate.
Orna takes it upon herself to keep silent so as not to worry her husband. Until one day, she can't stand the situation any longer. She decides to change things for her family, for herself and for her dignity.
On Canal Plus.
The Morning Show, Michael Ellenberg et Kerry Ehrin. (true story)
The series is based on the book Top of the Morning by Brian Stelter: Inside the Cutthroat World of Morning TV.
Alex Levy hosts The Morning Show, a popular breakfast news show broadcast from Manhattan on the UBA network that has excellent ratings and is seen as having changed the face of American television.
In the first season, after her on-air partner of 15 years, Mitch Kessler, is fired following a sexual misconduct scandal, Alex fights to keep her job as the show's anchor while beginning a rivalry with Bradley Jackson, a messy field reporter whose series of impulsive decisions lead him into a new world of television journalism.
With Jennifer Aniston, Reese Witherspoon & Steve Carell.
On Apple TV (series).
Movies about rape & women's rights .
Unbelievable, by Susannah Grant. (true story)
The true story of Marie, a teenager accused of lying about being raped, and the investigation by two detectives.
With Kaitlyn Dever (Marie), Toni Collette (Grace Rasmussen).
On Netflix (series).
I may destroy you, by Michaela Coela (true story).
Synopsis
Arabella is having a very drunken night with friends in a London bar. The next morning, violent images come back to her, suggesting that she has been raped by a man she can't identify. She investigates with the support of her friends, Terry and Kwame
With Michaela Coel (Arabella Essiedu), Weruche Opia (Terry Pratchard).
Sur MyCanal – OCS.
The Accused, Jonathan Kaplan (true story).
The film tells the story of Sarah Tobias (Jodie Foster), a young waitress, who is raped by three men in a local bar. She and Assistant District Attorney Kathryn Murphy (Kelly McGillis) set out to prosecute the rapists as well as the men who helped induce the crime.
A film about misogyny, post-traumatic stress disorder, slut-shaming, double victimization and female empowerment.
Starring Kelly McGillis (herself a former rape victim who fought to star in this film) and Jodie Foster.
On Canal Plus.
Movies about abortion & women's rights.
Happening, by Audrey Diwan (true story).
In 1963, Anne, a brilliant student from a modest social background, is confronted with an unwanted pregnancy at a time when abortion is illegal. Adapted from the novel by Annie Erneaux, which is her story.
Une affaire de femmes, Claude Chabrol (true story).
It is adapted from the book of the same name written by the lawyer Francis Szpiner and published by Balland.
Un affaire de femmes is based on the true story of Marie-Louise Giraud, a mother born on November 17, 1903. She was guillotined on the morning of July 30, 1943 in the courtyard of the Roquette prison in Paris for having performed 27 abortions in the Cherbourg region.
With Isabelle Huppert, François Cluzet, Nils Tavernier, Marie Trintignant.
Juno, Jason Reitman.
Starring Elliot Page as the title character, Juno MacGuff, a free-spirited teenager faced with an unexpected pregnancy.
With Michael Cera, Jennifer Garner, Jason Bateman, Allison Janney, J.K. Simmons.
On Canal Plus & Disney Plus.
Movies about incest & the children- women ' rights.
Tickles Andrea Bescond & Éric Métayer (true story).
Odette is eight years old when she is the victim of Gilbert Miguié, her parents' best friend, who takes advantage of moments of isolation with the little girl to rape her. Now an adult and a professional dancer, Odette struggles with the after-effects of the crime: a drug addict, she finally finds the strength to go to a psychologist despite the memory and the pain, and embarks on a therapy to try to save her life.
The true story of Andréa Bescond.
Inspiring women on women's rights:
Meryl Streep 
Viola Davis
Jane Fonda
20 women directors to keep up with
Following this list, you may watch 

also

 these films and series about women's rights:
Pam & Tommy, by Robert Siegel, on Disney Plus (series)
Killing Eve, by Phoebe Waller-Bridge, on Canal + (series)
The Marvelous Mrs Maisel, by Amy Sherman-Palladino, on Prime Video (series)
Hamishim, by Yael Hedaya on Arte.tv (series)
The Lost Daughter : about motherhood, by Maggie Gyllenhalle,  on Netflix (film)
The Last Duel, by Ridley Scott (only in theaters).
Las Ninas, by Pilar Palomero on VOD on Canal Plus, Amazon Prime Vide, AppleTV.
Maid, by Molly Smith Metzler, on Netflix (series).
L'État du Texas contre Mélissa, by Sabrina Van Tassel, on Canal Plus  VOD.
The Wilds, by Sarah Streicher, on Prime Video.
Physical, by Annie Weisman, on Apple TV.
Promising Young Woman, by Emerald Fennell on MyCanal.
You will have noticed that all these films and movies are, alas, for the most inspired by true stories.
The fight is still ongoing.
In partnership with Le Balzac, let's meet to watch:
 PETITE NATURE by Samuel Theis – 
Thursday March 10th – 8 pm
For the opening of his new film "PETITE NATURE", Samuel Theis will be at the Cinéma Le Balzac with actor Antoine Reinartz to present the screening next Thursday at 8pm.
"This film is largely autobiographical even if I took more liberties than with PARTY GIRL. PETITE NATURE is inspired by my childhood but allows itself more fiction." Samuel Theis.
Tickets for 5 euros are also available. Contact me at: contact@movieintheair.com.
Festivals
The Créteil Women's Film Festival : The 44th edition will take place from March 11 to 20, 2022
To be seen: in Créteil at the Maison des Arts et de la Culture and at the Cinéma La Lucarne and in Paris at the Cinéma les 7 Parnassiens but also online on the platform Festival Scope.
Tribute to Susan Sontag : Wednesday March 16 mars morning – Thursday, March 17, 23h59
HAWAII
For over 40 years, HIFF has presented the best in international cinema to Hawai'i cineastes. Join HIFF Selects and have the best international and independent films delivered directly to you for a true film festival experience year-round.
For the 2022 edition, La Fête du court métrage has proposed – with the support of L'Agence du court métrage – a catalog of short films available throughout the event.
Festival du cinéma israélien : de nouveau du 21 au 28 mars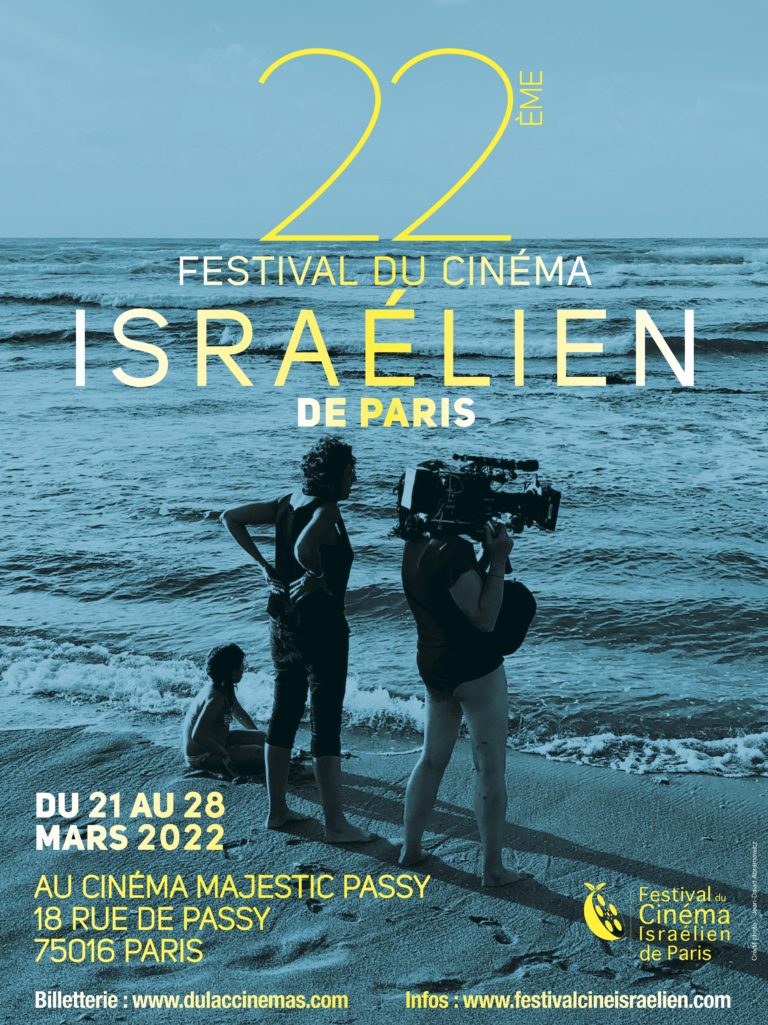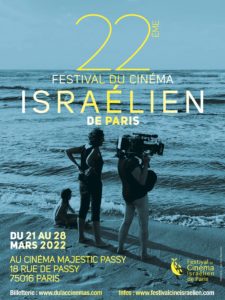 ALL YOU WANT TO KNOW ABOUT  FILMS & SERIES IN THEATERS & AT HOME
REVIEWS : women's rights series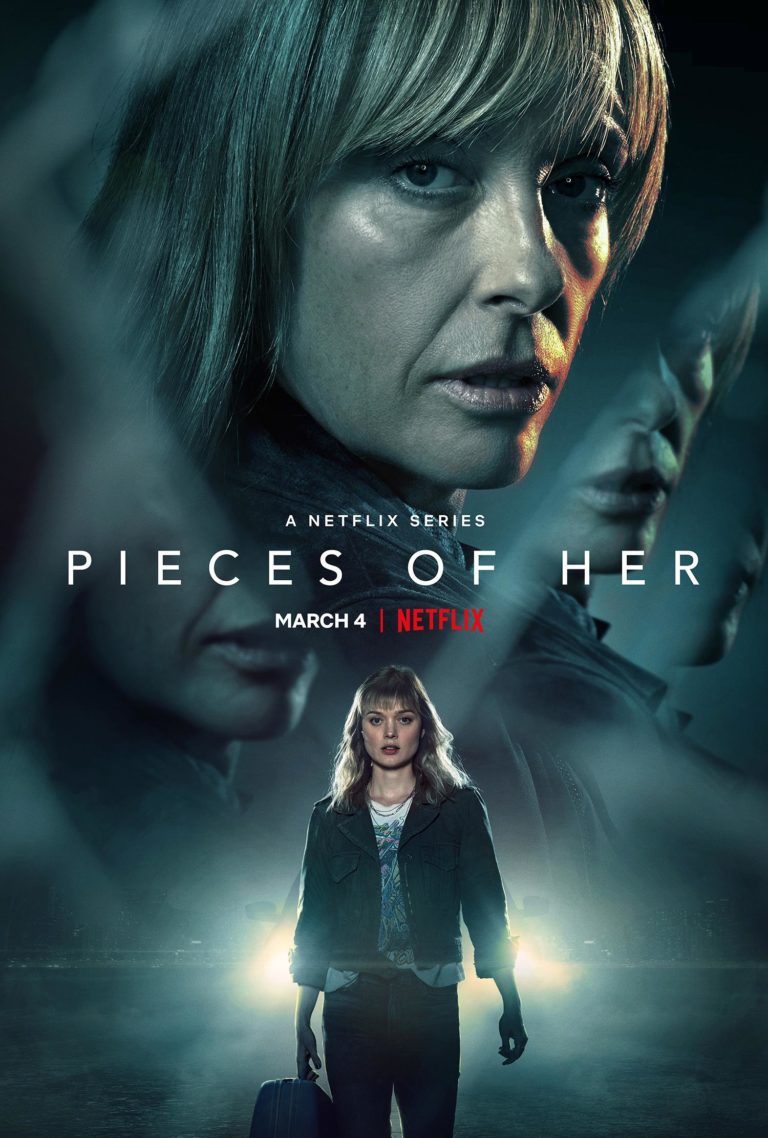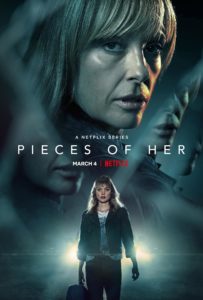 Pieces of her, by Charlotte Stoudt,  directed by Minkie Spiro
Synopsis
In a small town in Georgia, a deadly shooting breaks out in the middle of a restaurant while Andy, a police officer in an emergency call center, is having lunch with Laura, her mother, for her birthday. Laura intervenes and manages to save the restaurant's customers. 
Police officers come to question Laura. Where did this reflex and this act of bravery come from?
Andy sets out to discover his mother's past, which she has never told him.
The series
Adapted from the novel of the same name by Karin Slaughter, the series is not exactly thrilling, but it is worth watching. In this week of women's rights, it is nevertheless good to see a series where mother and daughter are on screen two strong personalities who face the events.
The scenario goes in all directions and there are many inconsistencies. But Toni Collette is still great.
Pieces of her reveals the patriarchal and love violence that women of all generations still suffer.
On Netflix, 8 episodes.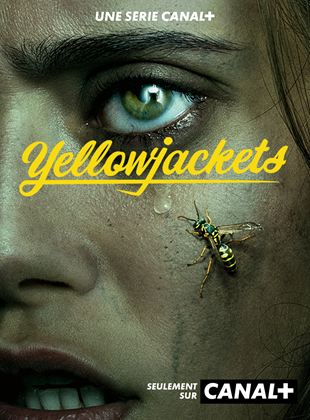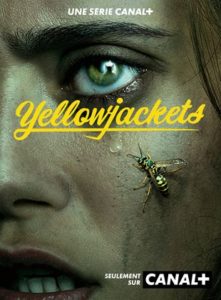 Yellowjackets, by Ashley Lyle and Bart Nickerson
Synopsis
After a plane crash, the young members of a women's soccer team are forced to survive in a harsh, inhospitable environment.
Twenty years later, we find what's left of these survivors and discover how they made it out. But did they make it?
The series
This series is the biggest success of the Showtime channel since the success of "Dexter New Blood". Each week, five million viewers flocked to their screens to hear the story of these survivors.
If you like horror movies/series, this one is for you. However, you will have nightmares. I prefer to warn you.
In the cinema history we think of the film "The Silence of the Lambs" by Jonathan Demme or the more recent "Grave" by Julia Ducournau because of its theme: cannibalism. And precisely it fascinates.
So, this series tackles a societal taboo. Cannibalism is perceived as the worst. The Bible considers it a curse, even though Paul VI "forgave" the survival cannibalism practiced by the survivors of the Andes tragedy.
This is precisely what this first season in ten episodes of "Yellowjackets" freely adapted from the novel "His Majesty the Flies" by William Goulding is about.
The plane carrying a team of teenage girls on their way to the national trials in Seattle crashes in the middle of the forest.
Of the survivors, only four remain when rescue workers find them …. nineteen months later.
And this is where the series gets interesting.
It is twenty-five years later. The four women and one man (out of 19!) who survived have seemingly normal lives. But they have all suffered different post-traumatic syndromes and above all an ability to manipulate and cut up bodies that they have not forgotten…
Shauna, played by Sophie Nélisse (teenager) and Melanie Lynskey (adult), is married to a man who is almost absent all the time and her daughter is a teenager who does not respect her.
Taïssa, played by Jasmin Savoy Brown (teen) and Tawny Cypress (adult), is the first to run for the position of black and lesbian senator from New Jersey.
Misty, played by Sammi Hanratty (teen) and Christina Ricci (adult) is an evil geriatric nurse.
Natalie, played by Sophie Thatcher (teenager) and Juliette Lewis (adult), is in rehab after rehab.
The fifth Travis, played by Kevin Alves, has gone into exile and cut ties with the survivors.
Between the 90s (this B.O!) and the 2000s, the plot keeps us on the edge of our seats and we can't resist each cliffhanger (a scene that ends without us knowing the outcome).
A feminist series
What happened in the forest twenty-five years ago?
If we understand that they have eaten each other, the curiosity itches us (hum) to know how they arrived there. Was it hunger that was the trigger or something else? A kind of curse also seems to hang over this forest.
And in 2000, who is this journalist who digs into the survivors' past?
Feminism is at the heart of this series.
These teenage girls and the women they have become must face a world ruled by men, even though they have lived only among women (even if they were teenagers).
At the heart of the series, sexual freedom, equality in the couple and in professional life.
These young teenagers who live in the woods remind us of a new kind of witches.
Conclusion
The actresses are phenomenal, whether they are young or older, the rhythm and the editing keep us in suspense until the last episode of this first season.
The tenth episode leaves us, if I dare, hungry for more…
Five seasons are planned. The second one should arrive at the end of the year.
With Melanie Lynskey, Tawny Cypress, Juliette Lewis, Ella Purnell, Sophie Nélisse, Jasmin Savoy Brown, Christina Ricci, Sammi Hanratty, Kevin Alves. 
On Canal Plus.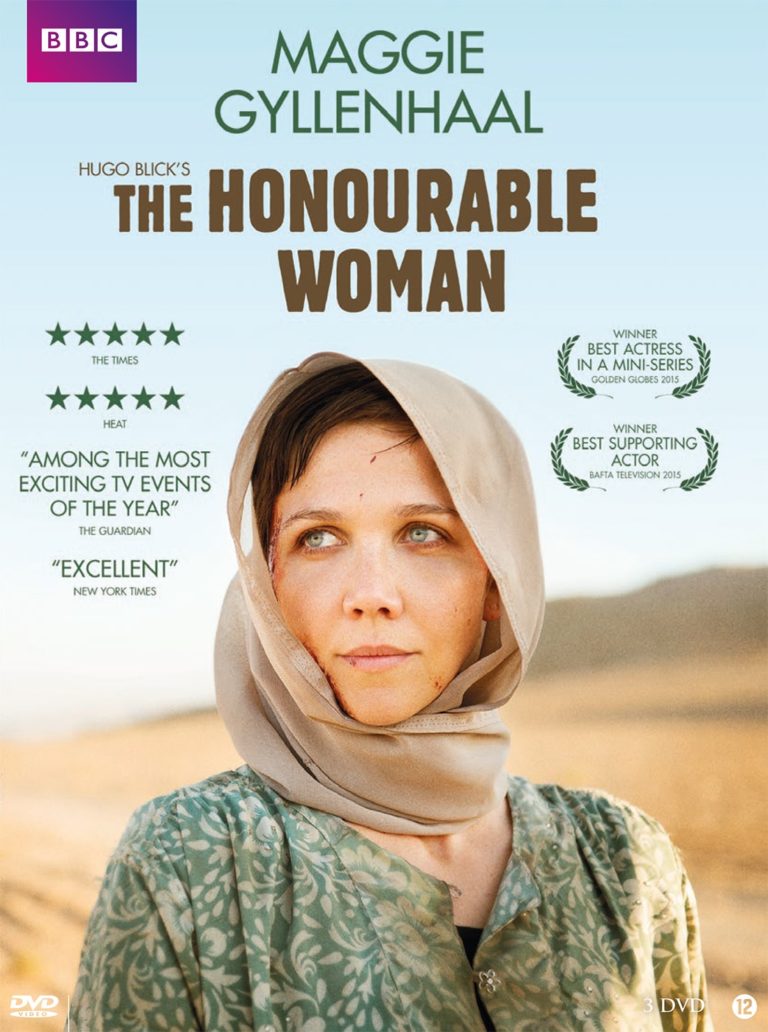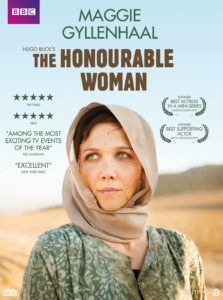 The honorable woman, Hugo Blick
Synopsis
Eight years after taking over the family business from her brother, Anglo-Israeli businesswoman Nessa Stein is appointed to the House of Lords for her commitment to the peace process in Palestine.
When her new Palestinian business partner dies in strange circumstances, she is forced to postpone the third phase of an ambitious project that has been underway for years to connect the West Bank to a fiber-optic network.
Then Kasim, the son of a close friend of Nessa's, is kidnapped, and bad memories come to the surface.
The series
Thrilling and strong point of this series, accessible to all, played by the sensational, Maggie Gyllenhaal, also director of The Lost Daughter, (available on Netflix with the wonderful Olivia Colman), The honorable woman speaks to us about sisterhood and women of power.
Always in our feminist theme, if it tells us about conflict and manipulation, spying and secrets, The honorable woman presents us several women of power: Nessa but also spies, women who make a career in intelligence and high-level ministries and who give up nothing to fulfill the task they have assigned.
It's about loyalty, sense of family, betrayal, corruption and cowardice
The right ingredients to make it an addictive series.
On Arte.tv – 9 episodes.
TO WATCH IN YOUR MOVIE THEATERS AS FROM MARCH 2ND
On March 9th
Murder Party, Nicolas Pleskof
Goliath, Frédéric Tellier.
The housewife, Yukiko Mishima.
Climbing Blind, Alistair Lee.
Sans frapper, Alexe Poukine.
Ada is 19. She agrees to have dinner at the home of a boy she knows. It all happens very quickly, she does not defend herself. It is in 2013, after a screening of her first film, that Alexe Poukine meets her: a woman of her age who shares with her something that happened nine years before and that she does not know what to do with.
Now inhabited by this account and its implications, the filmmaker confronts the discrepancy between her preconceptions about rape and the acknowledged fact that many of her close friends have endured a similar experience.
It is then a matter of finding a form able to embody and draw out words, as well as to question and investigate human nature in its dark corners, on all sides. Ada's account is mixed with those of others, all different yet similar.
The same nasty story, senseless and commonplace, seen from different angles. Intertwining people and words, experiences and pain, That Which Does Not Kill is overwhelming due to the sincerity it successfully expresses, with great power and sensitivity. (Emilie Bujès).
Women do cry, Milena Milekova, Vesela Kazakova.
A wounded stork, a woman in the midst of postnatal depression, a young girl confronted with the stigma of HIV, a mother looking for a little magic in the lunar calendar…
Sisters, mothers and daughters confront their frailties and the absurdity of life, at a time when violent demonstrations and debates on gender are tearing their country, Bulgaria, apart.
Based on a true story.
Des mots qui restent, Nurith Aviv.
Later (and we are looking forward to it: 
Umma, Iris K. Shim, on March 18th.
Aristocrats, Yukiko Sode, March 30th.
Icare, Carlo Vogele, on March 30th.
After Yang, produced and directed by Kogonada, is an adaptation of the American short story Saying Goodbye to Yang by Alexander Weinstein.
In the near future, where the fashion is marked by domestic androids in human form that are considered nannies, Jake (Colin Farrell) and his daughter try to save Yang (Justin H. Min), their robot that has become inert.
Release date: June 22, 2022.
Jurassic World Dominion, Colin Trevorrow, June 8th.
Elvis, Baz Luhrmann, with Austin Butler & Tom Hanks on June 22nd.
Bullet Train, by David Leitch, adapted from the novel Maria Beetle by Kōtarō Isaka.
Five hitmen find themselves on a high-speed train traveling between Tokyo and Morioka, making very few stops. The five criminals will discover that they are bound by their mission. They wonder who will make it out alive and what awaits them at Morioka Station.
July 20, 2022.
Starring Lady Gaga, Sandra Bullock, Andrew Koji, Aaron Taylor-Johnson, Joey King, Shinkansen.
Nope,  Jordan Peele, on August 5th.
With: Daniel Kaluuya , Barbie Ferreira , Michael Wincott , Steven Yeun , Keke Palmer , Brandon Perea , Terry Notary , Andrew Patrick Ralston , Donna Mills , Jennifer Lafleur
Downton Abbey a new era, Julian Fellowes , May 20th
WEEKLY TIPS & OPINIONS ABOUT MOVIES 
BY  MOVIE DIRECTORS,  WRITERS, SCREENWRITERS, DIRECTORS, COMPOSERS…
2022 Zero Draft Thirty March Challenge: Day 7  by Scott Myers 
My Ten Favourite Controversial Films | Fanfare
Video: Three Writing Tips from Dan Harmon  by Scott Myers 
Writing and the Creative Life: Creativity-In-Action  by Scott Myers 
4. 

BEST SERIES & MOVIES ON TV, AS FROM MARCH 9th

Mercredi- Wednesday
Arte : Diamant Noir : A young Parisian thirsting for revenge joins his Jewish family's jewelry shop in Antwerp with the sole purpose of committing a heist… In the mysterious and ultra-secure diamond district, a finely chiseled thriller by Arthur Harari ("Onoda – 10,000 nights in the jungle"). Starring Niels Schneider, César for best male hopeful in 2017.
Jeudi – Thursday
France 3: Ne le dis à personne
Canal Plus: Yellowjackets
Canal Plus: Yellowjackets
Arte : série Red light,  Wouter Bouvijn
The meeting of three wounded women in Antwerp's red light district, against a backdrop of murder and forced prostitution… A nervous Flemish thriller with an impressive trio of actresses, including series creators Carice Van Houten and Halina Reijn.
Chérie 25: In the fade
Vendredi – Friday
TF1 : Harry Potter : Retour à Poudlard, 20 ans de magie.
Arte : Le gendre surprise
Canal Plus  : Black Widow
Samedi – Saturday
Arte : Les chasseurs de dinosaures : à la recherche des monstres de la Préhistoire
Dimanche – Sunday
TF1 : Joker
6Ter : L'Évadé d'Alcatraz
Arte : La horde sauvage
Lundi – Monday
France 5 : Normal People
Arte : Un témoin dans la ville
Canal Plus : OVNI saison 2
TMC : The Dark knight Rises
Mardi – Tuesday
Arte : L'autre pandémie la résistance aux antibiotiques
TFX : Mary à tout prix
W9 : La première étoile
Mercredi- Wednesday
Arte : Moonlight
6Ter : Mississipi Burning
5. 

BEST MOVIES & SERIES AS FROM MARCH 9th ON ARTE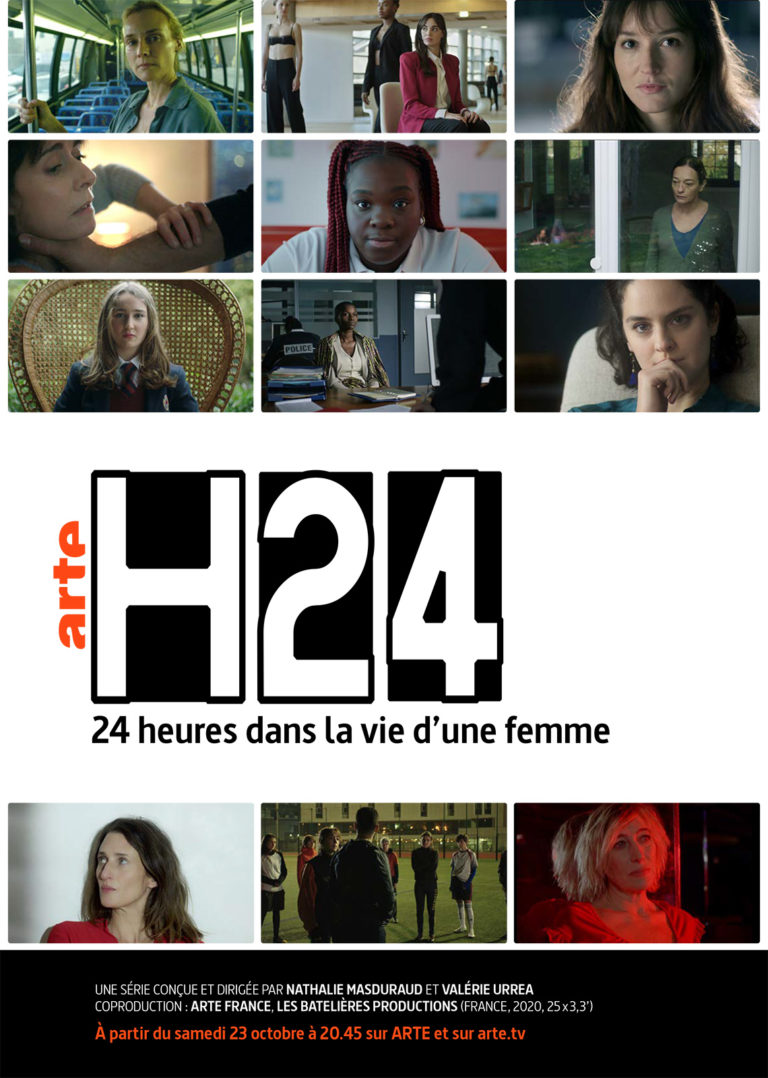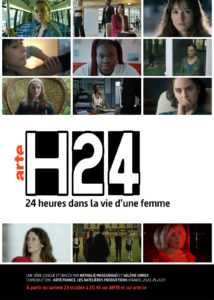 WOMEN'S RIGHTS DOCUMENTARIES, FILMS AND SERIES
Documentary : 24 h in woman's life
Inspired by real facts, a manifesto series that reports on violence against women in everyday life.
Based on an original idea by Nathalie Masduraud and Valérie Urrea, 24 daring short films, based on texts by 24 European women authors, performed by 24 exceptional actresses. A diversity of voices and talents, in a strong and committed collection.
Violences against women : a global plague
Domestic violence, sexual assault, rape, forced marriages… Violence against women remains one of the most widespread human rights violations in the world. ARTE invites you to learn more about this global issu
Five women, five cultures, one story : by Barbara Miller : #Female Pleasure
Gathering the testimony of five women from different religions and cultures who fight against sexual oppression, a powerful defense of the right to female pleasure and equality.
Nun abused  by Eric Quintin & Marie-Pierre Raimbault
Ggipsy-queen, Hüseyin Tabak
A single Roma mother immigrating to Germany fights in life and in the ring for her dignity…
A moving film, carried by the dazzling Romanian actress Alina Serban, who has since been attacked by the neo-fascists in her country
FILM
La vie invisible d'Euridice Gusmao, by Karim Aïnouz
In Brazil in the 1950s, a macho father stands between his two daughters. Spanning several decades, a feminist melo as sensitive as it is technically masterful. "Un certain regard" prize at the 2019 Cannes Film Festival.
Winter Sleep, Nuri Bilge Ceylan
ARTE SERIES
Kim Kong, new series: created by Simon Jablonka & Alexis Le Sec, directed by Stephen Cafiero
Sacha, Léa Fazer
Felix Moeller : la-propagande-antisemite
Scenes-de-la-vie-conjugale, by Ingmar Bergman
Les rêves brisés de l'entre deux guerres
ARTE DOCUMENTARY
Robert-Mitchum-le-mauvais-garcon-d-hollywood,  Stéphane Benhamou
Lee Miller, Teresa Griffiths
Le Drame Ouïghour, François Reinhardt
Exterminate all the brutes, by Raoul Peck.
Best movies & series as from March 9th on 

Netflix
Winters on fire, Evgeny Afineevsky, about Ukranian resistance.
Adam Project, Shawn Levy, on March 11th.
Drôle, Fanny Herrero, on March 18th
Bridgerton saison 2, by Shonda Rhimes, on March 25.
Bubble, Tetsuro Araki, on April 28.
Best movies & series as from 

March 9th 

on 

Prime Video
Upload saison 2, Greg Daniels, on March 11th.
Deep Water, Adrian Lyne, avec Ben Affleck, Ana de Armas, Tracy Letts, on March 18th
Master, Mariama Diallo, on March 18.
All the old knives, Janus Metz Pedersen, April 8th
I love America, Lisa Azuelos, on March 11th.
The Lord of the rings, Juan Antonio Bayona, September 2nd.
Best movies & series as from 

March 9th 

on Canal+
Dombass, by Sergei Loznitsa with Boris Kamorzin, Valeriu Andriutã.
Director's Award – Un Certain Regard , 2018
SYNOPSIS
In the Donbass, a region in eastern Ukraine, a hybrid war mixes open armed conflict, crimes and rampages perpetrated by separatist gangs.
In the Donbass, war is called peace, propaganda is erected as truth and hate pretends to be love.
A journey through the Donbass is a series of crazy adventures, in which the grotesque and the tragic mix like life and death.
It is not a tale about a region, a country or a political system, but about a world lost in post-truth and false identities. It concerns each of us.
The film by Ukrainian filmmaker Serhii Loznytsia "Babi Yar. Context" received the special jury prize of the Golden Eye at the Cannes Film Festival (documentary section).
Black Widow, on March 11th, by Cate Shortland with Scarlett Johansson, Florence Pugh.
Pagan Peak, on March 14th, Cyrill Boss & Philipp Stennert.
Kamikaze, by Didier Grousset, on March 16th.
Best movies & 

series

 as from 

March 9th on Apple TV
WeCrashed, series created by Lee Eisenberg & Drew Crevello inspired by the podcast WeCrashed : The Rise and Fall of WeWork de Wondery. 
With Jared Leto (Adam Neumann), Anne Hathaway (Rebekah Neumann).
On March 18th.
Pachinko 
Based on the New York Times bestseller, Pachinko is a sweeping saga that chronicles the hopes and dreams of a Korean immigrant family across four generations. Starring Academy Award-winner Yuh-Jung Youn, Lee Minho, Jin Ha, and Minha Kim, Pachinko premieres March 25,
Pachinko is written and executive produced by Soo Hugh ("The Terror," "The Killing"), who created the series and serves as showrunner.
The Last Days of Ptolemy Grey, by Ramin Bahrani, with  Samuel L. Jackson, as from March 11th.
The Shining Girls, series by Silka Luisa with Elisabeth Moss (Kirby), Phillipa Soo (Jin-Sook), as from April 29th.
Best movies & series as from 

March 9th

 

on Disney Plus
Dans les yeux de Tammy Faye, Michael Showalter, on March 23rd.
Moon Knight, de Jeremy Slater avec Oscar Isaac (Marc Spector / Moon Knight), May El Calamawy, on March 30th.
Better Nate than never,  on April 1st, by Tim Federle.
With Aria Brooks, Joshua Bassett, Michelle Federer,  Rueby Wood as Nate, Norbert Leo Butz & Lisa Kudrow.
How I met your father, series by Isaac Aptaker & Elizabeth Berger, postponed in May.
Para/llèles, on March 23rd
Parallèles tells the story of four friends – Bilal, Romane, Samuel and Victor, whose lives are turned upside down when a mysterious event separates them and propels them into parallel dimensions. They will do everything in their power to understand what happened. And try to go back to their world "before".
Created by Quoc Dang Tran (Dix pour cent, Marianne), co-written by Anastasia Heinzl (Au-delà des apparences) and directed by Benjamin Rocher and Jean-Baptiste Saurel with Thomas Chomel.
Best movies & series as from 

March 9th 

on Starzplay
Gaslit, TV series by Robbie Pickering with Julia Roberts (Martha Mitchell), Sean Penn (John Mitchell).
On April 24th