Your new films, series in theaters & on your platforms
What are the best movies as from February 9th?
Answer in this article 😉
NEWS
Has the Netflix platform already won the Oscar battle?
The Power of the Dog by Jane Campion, broadcast on the platform (review here) is nominated 12 times for the Oscars this year including: best film, best director, best actor, best supporting actress (Kirsten Dunst) and best actor.
Incredible for a film that very few lucky people have seen in theaters!
What about the other nominations?
– 10 nominations for "Dune" by Denis Villeneuve, but not for the direction
– 7 nominations for "Belfast" by Kenneth Brannagh and "West Side Story" by Steven Spielberg.
The nominations (in bold, my predictions/wishes!)
Oscar for best film 
"Belfast"
"CODA"
"Don't Look Up: Cosmic Denial"
"Drive My Car"
"Dune"
"The Williams Method"
"Licorice Pizza"
"Nightmare Alley"
"The Power of the Dog"
"West Side Story"
Best Director:
Kenneth Branagh, "Belfast"
Ryusuke Hamaguchi, "Drive My Car"
Paul Thomas Anderson, "Licorice Pizza"
Jane Campion, "The Power of the Dog"
Steven Spielberg, "West Side Story"
Best Actress Oscar:
Jessica Chastain, "In the Eyes of Tammy Faye"
Olivia Colman, "The Lost Daughter"
Penelope Cruz, "Madres Paralelas"
Nicole Kidman, "Being the Ricardos"
Kristen Stewart, "Spencer"
Best Actor Oscar: 
Javier Bardem, "Being the Ricardos"
Benedict Cumberbatch, "The Power of the Dog"
Andrew Garfield, "tick, tick…BOOM!"
Will Smith, "The Williams Method"
Denzel Washington, "The Tragedy of Macbeth
Best International Film  : 
"Drive My Car" (Japan)
"Flee" (Denmark)
"The Hand of God" (Italy)
"School at the End of the World (Bhutan)
"Julie (in 12 chapters)" (Norway)
A series on the film "The Godfather" is currently being produced.

 
Entitled "The Offer", it follows producer Albert S. Ruddy – the real-life character being executive producer of the series – and Paramount boss Robert Evans as they make a feature film about the Italian mafia in the United States. Dan Fogler plays Francis Ford Coppola in this ten-part series.
The cast: alongside Miles Teller and Matthew Goode, Juno Temple, Giovanni Ribisi, Colin Hanks, Patrick Gallo as Mario Puzo – the writer of the original novel – and Anthony Ippolito as Al Pacino. The series was directed in part by Dexter Fletcher, created by Michael Tolkin and showrun by Nikki Toscano. (source: Première).
"The Godfather" is released again in theaters on February 23.
Steven Spielberg hires director David Lynch to star in his upcoming autobiographical film The Fabelmans, due out November 23. The creator of Twin Peaks joins the cast alongside Michelle Williams and Paul Dano.
FESTIVAL AS FROM FEBRUARY 9TH
For the 2022 edition, La Fête du court métrage has proposed – with the support of L'Agence du court métrage – a catalog of short films available throughout the event.
Through 126 films, 40 countries and 66 years of cinema history, Tigritudes draws a subjective and chronological pan-African anthology. 
Conceived by directors Dyana Gaye and Valérie Osouf, in collaboration with the Forum des images, this cycle explores the issues and forms of a cinematography that is still largely unknown.
Tigritudes explores the postcolonial circulation of forms, struggles and ideas across the continent and its diaspora.
The Créteil Women's Film Festival : The 44th edition will take place from March 11 to 20, 2022
ALL YOU WANT TO KNOW ABOUT CURRENT FILMS & SERIES IN THEATERS AND AT HOME
REVIEWS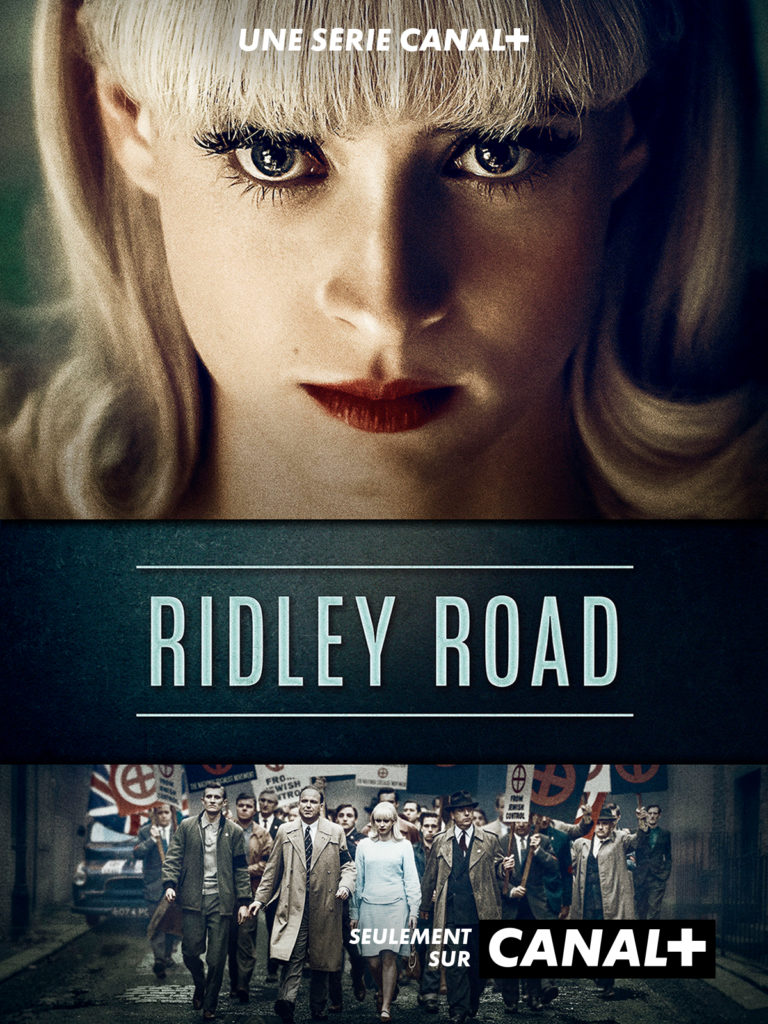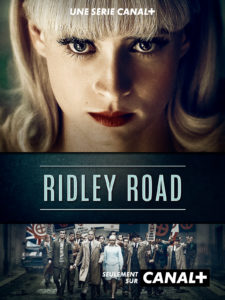 Ridley Road, Sarah Solemani
Synopsis
1962, England.
Vivien, a young woman from Manchester's Jewish community, abandons her home and family after learning that her parents plan to marry her off against her will.
She travels to London to find Jack, her longtime love. She eventually discovers that he has joined an anti-fascist movement, which fights against English neo-Nazis.
Living in a shared flat and working as a hairdresser, she witnesses the violence committed by the far right…
A true story in 4 episodes
Thrilling, terrifyingly relevant, this series looks back at a not so glorious period in the history of England, where, in addition to the swinging London, the era was marked by the rise of a fascist current openly claiming to be of the Third Reich, displaying Nazi flags in the streets, exploited by the National Socialist Movement and its leader, Colin Jordan.
Unknown, the story is nevertheless true, adapted from a book by Jo Bloom, Ridley Road, published in 2014.
Young Jews belonging to an anti-Nazi organization, the 62 Group, infiltrated the neo-Nazi party while some of the British police were complicit or inactive in the attacks on Jews.
During a meeting in Trafalgar Square, its supporters set fire to a yechiva, a center for the study of Torah and Talmud in Judaism, and caused the death of a student without being bothered by the police.
This is where the young Vivien (Agnes O'Casey) arrives, dyeing herself blonde to infiltrate this party, hoping to avoid the attacks and find evidence of their actions.
These four episodes with a clear narrative and scenario, impeccable actors, and scenes mixed with archival footage that accentuate the realism of this story, comes, hopefully, at the right time in a presidential campaign poisonous, left and right.
With Agnes O'Casey, Soli Malino, Rory Kinnear, Romane Portail, Gabriel Akuwudike.
Currently on Canal Plus. Four episodes.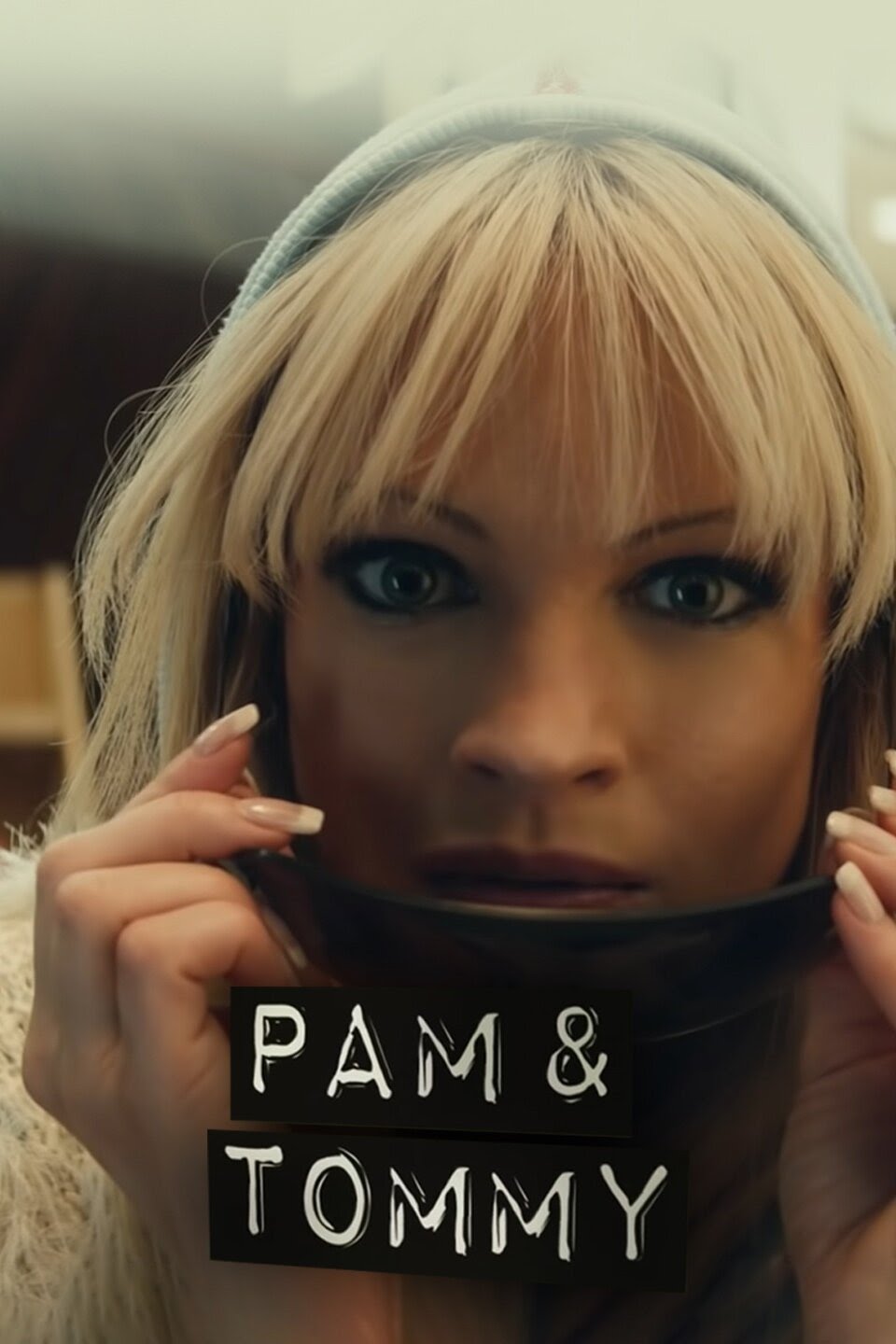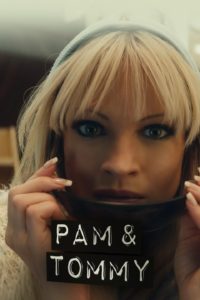 Pam & Tommy, Evan Goldberg & Seth Rogen
Synopsis
In 1995, the actress Pamela Anderson and the drummer Tommy Lee get married while they know each other for only four days.
During their honeymoon, they film a sex tape.
Later, they decide to build their dream villa. But Tommy changes the plans every week and fires his workers who he doesn't want to pay. One of them decides to take his revenge and breaks into the villa. He discovers the sex tape…
A feminist series
On paper, nothing let us think that this series would be both very accurate on the psychological level, the intrusion of the media in the private life and especially feminism.
The story begins from the point of view of the worker who burglarizes the house of Pamela Anderson and Tommy Lee, then turns to the story of both beautiful and funny Pamela Anderson (Lily James transformed) and Tommy Lee (Seth Rogen who discusses with his penis 😉 .
Raped three times in her youth, Pamela Anderson was the luscious blonde everyone dreamed of but did what was expected of her to go further. But alas, the roles she was offered were always the same.
This series pays tribute to the one who saw her intimacy revealed on the net to the whole world (with her husband's of course) when the internet was in its infancy. A sex tape that had devastating effects on her couple and her pregnancy …
Craig Gillespie, director of Cruella and the excellent I, Tonya, knows how to film female characters and bring all their complexity to the screen.
With Liliy James, Seth Rogen, Nick Offerman, Sebastian Stan
On Star (Disney Plus). 8 episodes. 4 are online for now.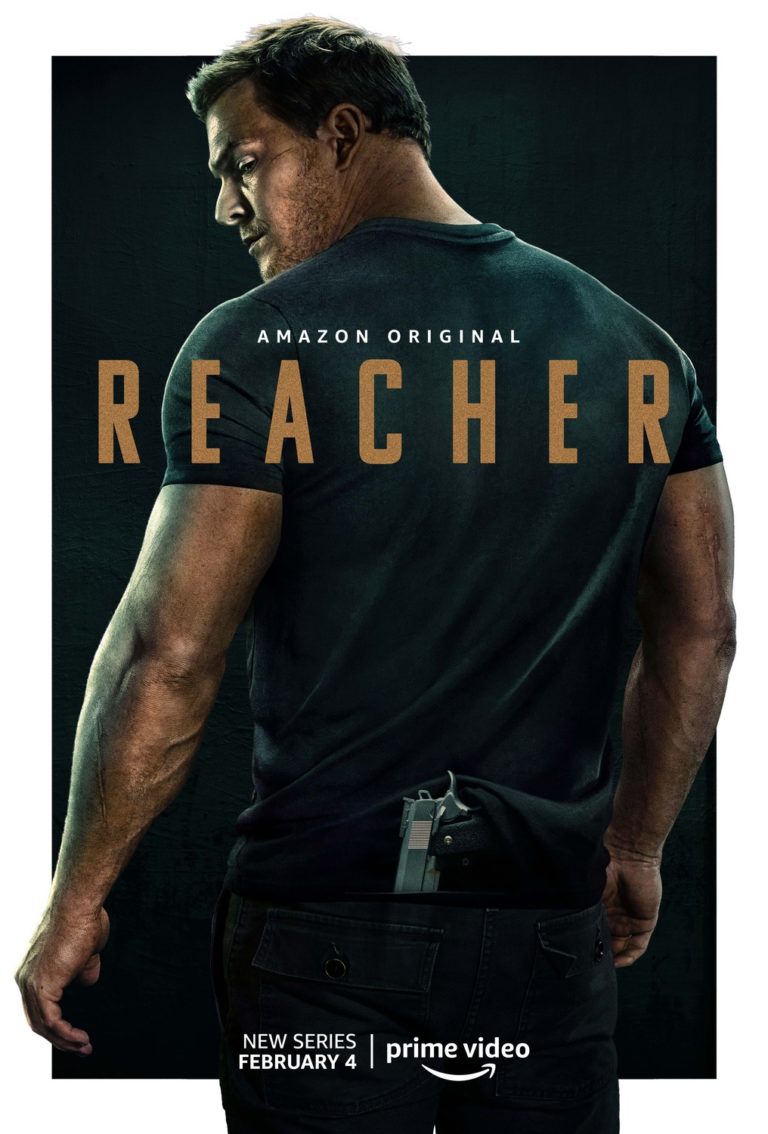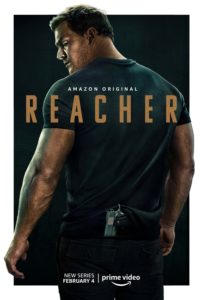 Reacher, Nick Santora
Synopsis
A former member of the military police, Jack Reacher has left the U.S. Army. He now travels around the country and survives on odd jobs. While in the small town of Margrave, Georgia, he is arrested for a crime he did not commit.
The origin
Reacher is a series adapted from the novels by Lee Child featuring the character of Jack Reacher.
The first season is based primarily on the very first novel in the series, Killing Floor, published in 1997.
Alan Ritchson, with his impressive physique, is closer to the vision of the character presented in the novel, than Tom Cruise in the two feature films Jack Reacher and Jack Reacher: Never Go Back.
The series
If the plot is classic in the police series theme, the dialogues and the characters are much less so, for our great pleasure.
Funny dialogues, complex characters, a feminist and committed tone, impressive fight scenes, and I bingewatched this series in two nights. (8 episodes…)
Alan Ritchson, a kind of modern-day Lucky Luke, taciturn and funny at the same time, plays remarkably Jack Reacher – known as Reacher -, this American army veteran with hidden wounds, a kind of mix between Sherlock Holmes and the Terminator, with an offbeat sense of humor.
He is assisted by the feminist detective Roscoe Conklin, played by Willa Fitzgerald (Emma Duval from the TV series Scream), the only female detective in a police station and a conservative city. The exchanges between the former military man and the feminist are a pure delight throughout the episodes.
Finally, there is Oscar Finlay the chief detective, played by Malcolm Goodwin, whose past is unknown…
Maria Sten (Danish actress, writer and filmmaker), who plays Frances Neagley completes the picture of these atypical characters.
These four well-cast characters take us into this police series where in each episode, we must be wary of appearances.
Currently on Prime Video. 8 episodes.
TO WATCH IN YOUR MOVIE THEATERS AS FROM FEBRUARY 9th
5 movies:
Moonfall, Roland Emmerich.
Death on The Nile, Kenneth Brannagh
Golda Maria, Patrick & Hugo Sobelman
Pour Toujours, Ferzan OZPETEK
Marry Me, Kat Coiro
Later (and we are looking forward to it): 
Belfast, Kenneth Brannagh. On March 2nd.
Just like Roma by Alfonso Cuarón (2018): Kenneth Branagh was freely inspired by his own childhood to write the film.
Under the rule of Margaret Thatcher, the story of Buddy a little boy and his family in the Belfast of the late 1960s.
The desperate Hour, by Phillip Noyce. It stars Naomi Watts as a woman who desperately rushes to save her child after police quarantine her hometown due to an active shooter incident.
No Exit is an upcoming American thriller directed by Damien Power from a script by Andrew Barrer and Gabriel Ferrari, based on the 2017 novel of the same name by Taylor Adams.
Produced by 20th Century Studios, the film stars Danny Ramirez and Dennis Haysbert and is scheduled for release on Hulu on February 25, 2022.
Le Temps des secrets, by Christophe Barratier with Léo Campion, Guillaume De Tonquédec.
Top Gun : Maverick Forgotten, de Joseph Kosinski, in May.
After Yang, produced and directed by Kogonada, is an adaptation of the American short story Saying Goodbye to Yang by Alexander Weinstein.
In the near future, where the fashion is marked by domestic androids in human form that are considered nannies, Jake (Colin Farrell) and his daughter try to save Yang (Justin H. Min), their robot that has become inert.
Release date: June 22, 2022.
WEEKLY TIPS & OPINIONS ABOUT MOVIES 
BY  MOVIE DIRECTORS,  WRITERS, SCREENWRITERS, DIRECTORS, COMPOSERS…
Writing and the Creative Life: Why Your Brain Loves Good Storytelling (Part 4) by Scott Myers
Update: 2021–2022 Award Season Screenplay Downloads — 3 New Scripts, 40 Total 
Three Types of Creators. Perfecter. Innovator. Synthesizer…by Scott Myers 
Les grands films de Monica Vitti, la reine du cinéma italien disparue à 90 ans
How They Write A Script: Stirling Silliphant  by Scott Myers 
4. 

BEST SERIES & MOVIES ON TV, AS FROM FEBRUARY 9TH
Mercredi- Wednesday
Canal Plus : Dream Horse
Arte: Moi, Christiane F., 13 ans, droguée, prostituée
Jeudi – Thursday
Arte : Sacha (série)
Vendredi – Friday
France 5 : Hope & Glory
Arte : Chevrotine
Samedi – Saturday
Arte : La fuite des huguenots
Dimanche – Sunday
TF1 : Spider-Man Far From Home
Arte : L'épreuve de force
Lundi – Monday
Canal Plus : Ridley Road
Arte : J'embrasse pas
France 5 : Normal People
Mardi – Tuesday
TF1 : Les bronzés font du ski
Arte: L'histoire de l'aviation
Mercredi- Wednesday
Arte : Adieu à la nuit
Canal Plus : Le Discours
5. 

BEST MOVIES AS FROM FEBRUARY 9TH  ON ARTE
ARTE FILM
La vie invisible d'Euridice Gusmao, by Karim Aïnouz
In Brazil in the 1950s, a macho father stands between his two daughters. Spanning several decades, a feminist melo as sensitive as it is technically masterful. "Un certain regard" prize at the 2019 Cannes Film Festival.
La fille coupée en deux, by Claude Chabrol
Senses, by Ryūsuke Hamaguchi – known for his screenplays for "Drive my car" and "The Sacrificial Lovers" – signs a modern fresco of contemporary Japanese society through the daily lives of four women in search of meaning.
An ode to sensitivity sublimated by the performance of its quartet of interpreters. The "first cinema series" in five parts (in homage to the five senses) to be discovered in its entirety.
Winter Sleep, Nuri Bilge Ceylan
ARTE SERIES
Sacha, Léa Fazer
Felix Moeller : la-propagande-antisemite
Scenes-de-la-vie-conjugale, by Ingmar Bergman
Les rêves brisés de l'entre deux guerres
ARTE DOCUMENTARY
Le Drame Ouïghour, François Reinhardt
Exterminate all the brutes, by Raoul Peck.
BOXING LIBREVILLE : Amédée Pacôme Nkoulou
Felix Moeller : la-propagande-antisemite
Best movies as from February 9th on 

Netflix
2022 :
Inventing Anna, by Shonda Rhimes, on February 11th.
Bigbug,  Jean-Pierre Jeunet, on February 11.
Brokeback Mountain, And Lee, on February 16th
Young Wallander, season 2, on February 17th
Bridgerton saison 2, on March 25.
December 2022, Pinocchio by Guillermo Del Toro.
Best movies as from 

February 9th 

on 

Prime Video
I want you back, by Jason Orley, on February 11th.
Totems, a French television series in 8 episodes created by Olivier Dujols and Juliette Soubrier.
In the heart of the 1960s, a young French spy, Francis Mareuil, meets Lyudmila, a Russian pianist, and falls in love with her.
On February 18th.
Mrs Maisel season 4, Amy Sherman-Palladino, on February 18th.
Best movies as from 

February 9th 

on Canal+
Ovni, saison 2, Antony Cordier, on February 21st.
Killing Eve, season 4, on February 27th
Season 4 is helmed by head writer and executive producer Laura Neal, who replaces Suzanne Heathcote. Phoebe Waller-Bridge served as head writer for Season 1, with Promising Young Woman's Emerald Fennell helming Season 2. In addition to Neal, Waller-Bridge, Oh, Sally Woodward Gentle, Lee Morris, Gina Mingacci, and Damon Thomas also executive produce.
Best movies as from 

February 9th on Apple TV
Suspicion, by Rob Williams, based on the Israeli thriller series False Flag. With Uma Thurman. Now.
The Sky is Everywhere, by Josephine Decker, written by Jandy Nelson, inspired by the eponymous novel. On February 11th.
Severance, by Ben Stiller & Dan Erickson, on February 18th.
WeCrashed, series created by Lee Eisenberg & Drew Crevello inspired by the podcast WeCrashed : The Rise and Fall of WeWork de Wondery. 
With Jared Leto (Adam Neumann), Anne Hathaway (Rebekah Neumann). On March 18th.
The Last Days of Ptolemy Grey, by Ramin Bahrani,  with  Samuel L. Jackson, as from March 11th.
The Shining Girls, series by Silka Luisa with Elisabeth Moss (Kirby), Phillipa Soo (Jin-Sook), as from April 29th.
Best movies as from 

February 9th 

on Disney Plus
How I met your father, series by Isaac Aptaker & Elizabeth Berger, on March 9th
Para/llèles, on March 23rd
Parallèles tells the story of four friends – Bilal, Romane, Samuel and Victor, whose lives are turned upside down when a mysterious event separates them and propels them into parallel dimensions. They will do everything in their power to understand what happened. And try to go back to their world "before".
Created by Quoc Dang Tran (Dix pour cent, Marianne), co-written by Anastasia Heinzl (Au-delà des apparences) and directed by Benjamin Rocher and Jean-Baptiste Saurel with Thomas Chomel.
Best movies as from 

February 9th 

on Starzplay
Gaslit, TV series by Robbie Pickering with Julia Roberts (Martha Mitchell), Sean Penn (John Mitchell).
On April 24th