Red Rocket, new film by Sean Baker, in your theaters on February 2nd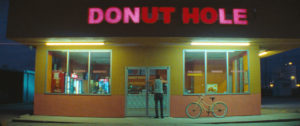 What is the film about?
In Red Rocket, Sean Baker's new film, Mikey Saber returns to his hometown in Texas after years of being a porn star in Los Angeles. He's not really welcome there…
With no money, no job, he has to go back to live with his ex-wife and his mother-in-law…
To pay his rent, he resumes his little schemes but an encounter will give him the hope of a new start.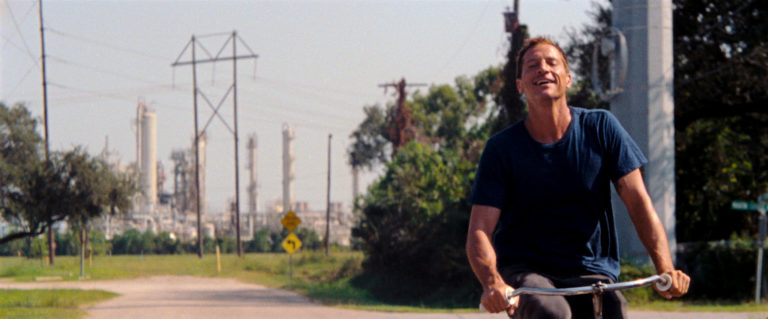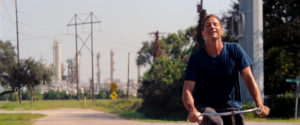 Is Red Rocket a comedy?
At a time when male sexuality is both questioned and taken very seriously, Sean Baker has made a film about a porn star.
The story? Mikey Saber, a ruined porn star, returns from Los Angeles to live with his wife and mother-in-law in Texas.
Reluctantly, they eventually take him in, but Mikey can't help but get into trouble. One day he goes to a doughnut shop and discovers a 17 and a half year old girl, Strawberry, at the cash register…
A scenario not easy to film in the era of me too and feminism.
Sean Baker had carried out, if one can formulate it thus, a business investigation near these fallen stars of the porn. After listening to them, he often felt in an ambiguous position. These actors, called suitcase pimp, live from the activity of their porn actresses wives. They are  often former porn actors themselves, but also their boyfriend, partner, husband or manager.
In the USA, if the majority is at 21 years, hypocritically, shooting a porn film is authorized from 18 years in California. And there is a strong demand in this state for young actors and actresses.
Most of the young porn actresses come from Texas, where Sean Balker set up his camera. The two other main states are Florida, where he had already shot The Florida Project (the story of a mother and daughter on the verge of expulsion not far from Disney World), and Ohio.
Sean Baker 's previous film, Tangerine, shot in Los Angeles, was about transgender sex workers.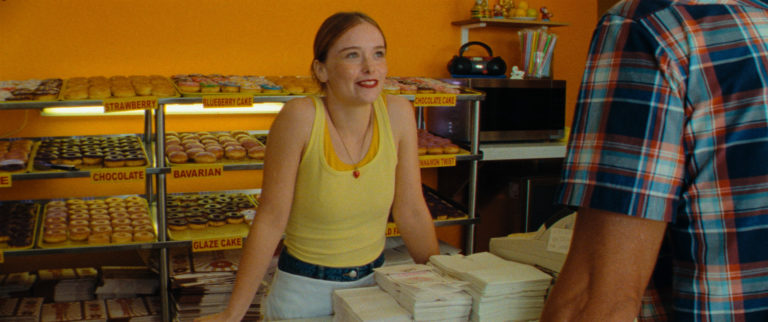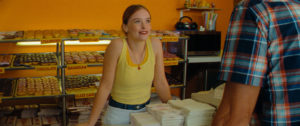 Red Rocket
The Covid and the limitations in shooting space gave him the opportunity to make this film.
The action takes place during Donald Trump's election campaign in what is known as the red state ( opposed to blue states, where the Democrats have a majority).
After the screening, Simon Rex, the lead actor, told us that he discovered the script when he arrived on set. He couldn't back out of the film despite the numerous dialogues and nudity scenes.
With a Michael Fassbinder-like physique and a beautiful face, Simon Rex knows how to communicate an endearing side to this character, whom anyone would find horrible: manipulative, childish, cowardly, liar…Mikey would do anything to regain his past glory, which is causing disasters, to him and to those around him…
And more than his plasticity and his acting,  I really loved the obvious comic potential of Simon Rex (seen in  Scary Movie films and anchor on MTV channel in the 2000s).
Here, no dark back story to rely on (imagined life of the character. Simon Rex followed his instinct. Improvisation was an important part of the acting (25%) in this colorful movie shot on film, with beginner actresses and actors.
The young actress Suzanna Son (17 and a half in the film, 25 in real life) is masterful as Strawberry, a high school girl, selling doughnuts.  She is talented  (her voice!) but is stuck in a town where poverty is everywhere. And Strawberry dreams of leaving, too.
Bree Elrod (Mikey's wife in the film) and Brenda Deiss (his stepmother) are also fabulous actresses.
Conclusion
Red Rocket  is without a doubt a very amusing movie, but it is also obviously disturbing, as is often seen in Sean Baker's films.
And the eternal question of the women's situation arises. They are the first victims of the flourishing porn industry, which causes both psychological and physical damages.
The men finally get away with it. Or do they not?
In your theaters on February 2nd.
Tangerine, by Sean Baker
Synopsis
On Christmas Eve in Los Angeles, Sin-Dee, a young transsexual prostitute, recently released from prison after a 28-day sentence, learns from her best friend that her pimp and lover has been unfaithful. Reacting sharply, Sin-Dee sets out without hesitation to pursue him through the city. In her quest, the exuberant Sin-Dee will be confronted with the crazy situations and the marginalized people that make up the urban subculture.
The Florida Project, by Sean Baker
Synopsis
Moonee is 6 years old and has quite a temper. Let loose in a motel on the outskirts of Disney World, she's doing the 400 knocks with her little gang of cheeky kids. Her mischief doesn't seem to worry Hally, her very young mother.
In a precarious situation like all the inhabitants of the motel, she is indeed too concentrated on more or less honest plans to ensure their daily life…
About Sean Baker
Sean Baker is born in New York, he wrote and directed the films Take Out, Prince of Broadway and Starlet (winner of the Robert Altman Spirit Award). He is one of the creators of the Greg the Bunny series (2005).