The 10 best series of January & where to watch them.
Your new films & series
In theaters & on your platforms
Festivals​
The Créteil Women's Film Festival: send your film. The 44th edition will take place from March 11 to 20, 2022
FESTIVAL
From January 19 to 25, 2022 will be held the 24th edition of the Télérama Film Festival, in 450 cinemas throughout France.
With the Télérama pass, which will be found in Télérama and on Télérama.fr readers will be able to see or review 15 films of the year 2021, chosen by the Télérama editorial team – with the support of Afcae, a long-standing partner – as well as a film chosen by the under-26s, supported by BNP Paribas. And for €3.50 each, thanks to the pass valid for 2 people.
The Center for Art and Culture and the FSJU are organizing the 2nd French Jewish Film Festival from January 18 to February 2, 2022.
Now called "Dia(s)porama", the Festival offers a look at international Jewish cinema, through the online programming of 12 films and documentaries with a Jewish theme, never before seen in France, from all over the world: Mexico, Czech Republic, Switzerland, England, Denmark, Germany, USA, France, Israel.
Interviews, meetings or "bonuses" will follow certain films.
ALL YOU WANT TO KNOW ABOUT CURRENT FILMS & SERIES
IN THEATERS AND AT HOME
The 10 BEST SERIES OF JANUARY
ARTE
1. A season at the Julliard School. (now)
A year in the hectic atmosphere of The Juilliard School, the famous American institution that trains future stars of dance, music and theater.
2. Vigil, on January 6th.
A thriller created by Isabelle Sieb and James Strong: a murder committed in a nuclear submarine named Vigil, a Royal Navy in dereliction and a complex story of espionage…
NETFLIX
3. After Life, saison 3, on January 14th: Ricky Gervais' beautiful comedy-drama returns for a final season.
4. Ozark, saison 4, part 1, from January 21: the series created by Bill Dubuque with Jason Bateman and Laura Linney returns for a final season.
CANAL PLUS – OCS
5. Euphoria, saison 2, Sam Levinson, on January 10th.
6. This is us, saison 6, Dan Fogelman, on January 5th.
 7. The gilded age, on January 25th.
Created by Julian Fellowes, the creator of the famous "Downtown Abbey", this series takes place in New York City during the so-called golden period, that of the economic boom of the 1880s and the new dynasties formed by the Vanderbilts and others.
Played by Louisa Jacobson, who is none other than Meryl Streep's daughter, our heroine named Marian is an orphan from the South of the United States taken in by her aunts (formidable Christine Baranski and Cynthia Nixon). In this new environment of luxury and worldliness, the young woman will try to adapt to her new life.
TF1
8. The Undoing, Susanne Bier. On January 5th. 
SALTO
9. A very British scandal, on January 14th : a political series in three parts, brilliantly directed by the British director Stephen Frears.
DISNEY PLUS
10. Boba Fett, by Dave Filoni et Jon Favreau with Temuera Morrison (Boba Fett), Ming-Na Wen (Fennec Shand). Now.
REVIEWS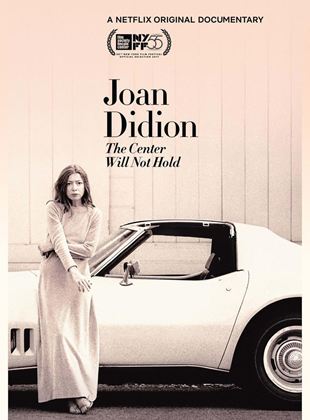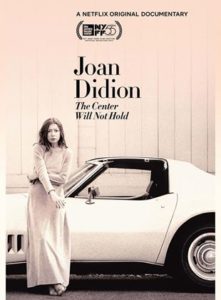 Joan DIDION, The Center Will Now Hold, Griffin Dunne
Synopsis
Literary icon Joan Didion reflects on her remarkable career and personal struggles in this intimate documentary directed by her nephew, Griffin Dunne.
Both a personal account of the author who died two weeks ago from Parkinson's disease and a look back at American history, this moving documentary takes us to the heart of a mythical couple, that of Joan DIDION and John Gregory Dunne.
A life of writing
From the beginnings of her career in New York, to her debut at Vogue magazine after winning a contest, to her meeting with author and future husband John Gregory Dunne, to her depression, to her return to California where she lived for much of her life, analyzing the uncompromising hippie society, to the adoption of her daughter, to the abundance of creativity that surrounded her throughout her life, Joan Didion wrote about everything, truth and fiction. 
Glamour & social violence
Harrison Ford, yes you read that right, the actor, was their carpenter for a year. 
All of Hollywood came to Joan's house.  Warren Beatty always wanted to sit next to her. Martin Scorsese, Steven Spielberg, Brian De Palma, all came to Joan and John's for lunch or dinner. Amy Robinson (actress and producer) talks about a permanent "creative hot spot". In the evenings, they talked about movies and films, and that's how the couple found themselves writing screenplays as well. 
Back in New York with her husband in the late 1980s, Joan DIDION took up political journalism and compiled her experiences in a 2001 collection, "Political Fictions".
Fifteen years later, some will see in her description of a "professional political class" disconnected from the daily lives of voters, a premonitory warning of the Trump era.
Joan DIDION "was a finalist for the Pulitzer Prize in the Biography and Autobiography category for her 2005 book, "The Year of Magical Thinking" ,which recounted the year in which her husband died and her daughter was hospitalized in a coma.
Barak Obama introduced Joan Didion as "one of the finest and most respected observers of American politics and culture" and awarded her the National Medal of Arts and National Humanities Medal in 2012. 
Title The Center will not hold is inspired by one of her articles from 1967.
See it on Netflix. Invigorating.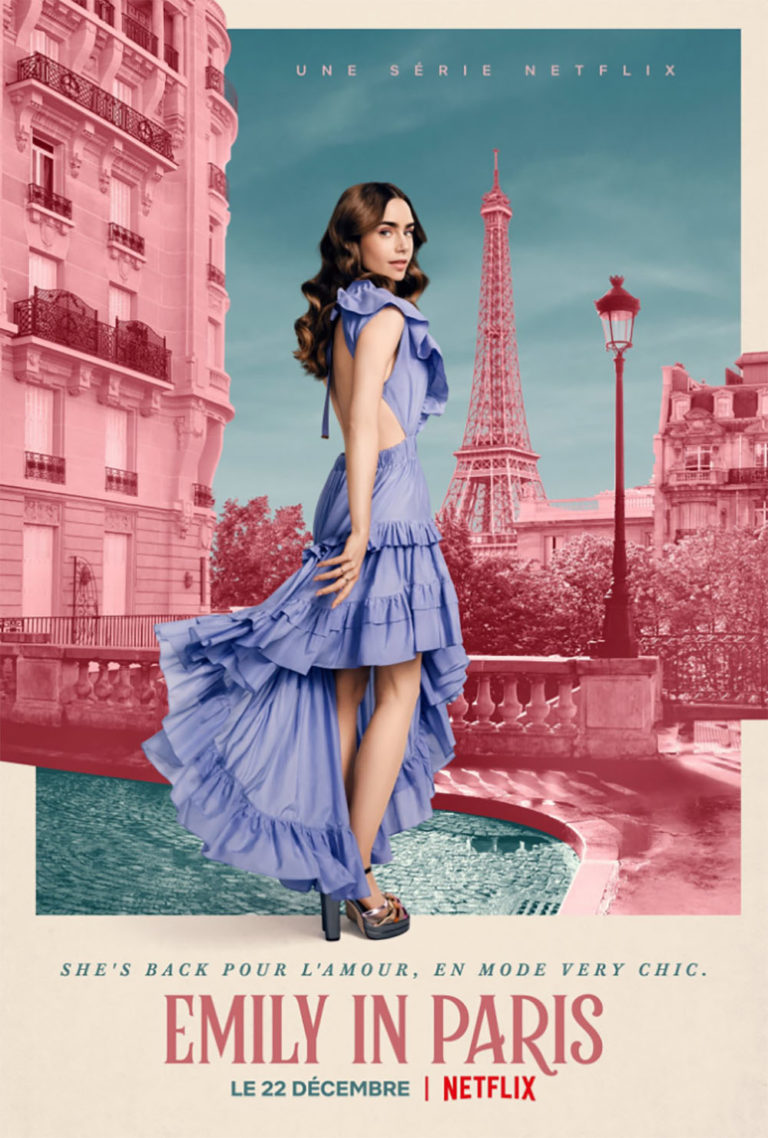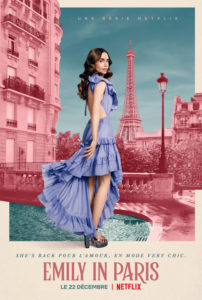 Emily in Paris season 2, Darren STAR
Synopsis
After finding herself in a love triangle with her neighbor and her first real French friend, Emily is determined to refocus on her work – which is getting more complicated every day. In French class, she meets an expatriate who annoys her as much as he seduces her…
The Season 2
This  apparently lighthearted series is much more profound than it appears.
Emily is trying to find her place in France as an American and her new friend, Alfie, an English expatriate, is having a hard time liking Paris.
In addition to Emily's love affairs, the series, created by Darren Star (creator of the Sex & The City series), also looks at the cultural differences between France, the United States and England. 
Light, beautiful and unreal (the extras' clothes; the scenes in Paris), this series allows us, without being merdologue (Blanche Gardin's expression when we watch shows to get rid of our worries), to immerse ourselves during each thirty-minute episode, in the dreams and aspirations of women today. 
Whether it's Emily, played by Lily Collins, the director of the agency where she works, Sylvie, played by Philippine Leroy-Beaulieu, or her friend Mindy Chen, played by Ashley Park, they all put their careers before their love. And in this, Darren Star makes a modern series and, in my opinion, successful.
Currently on Netflix (two seasons)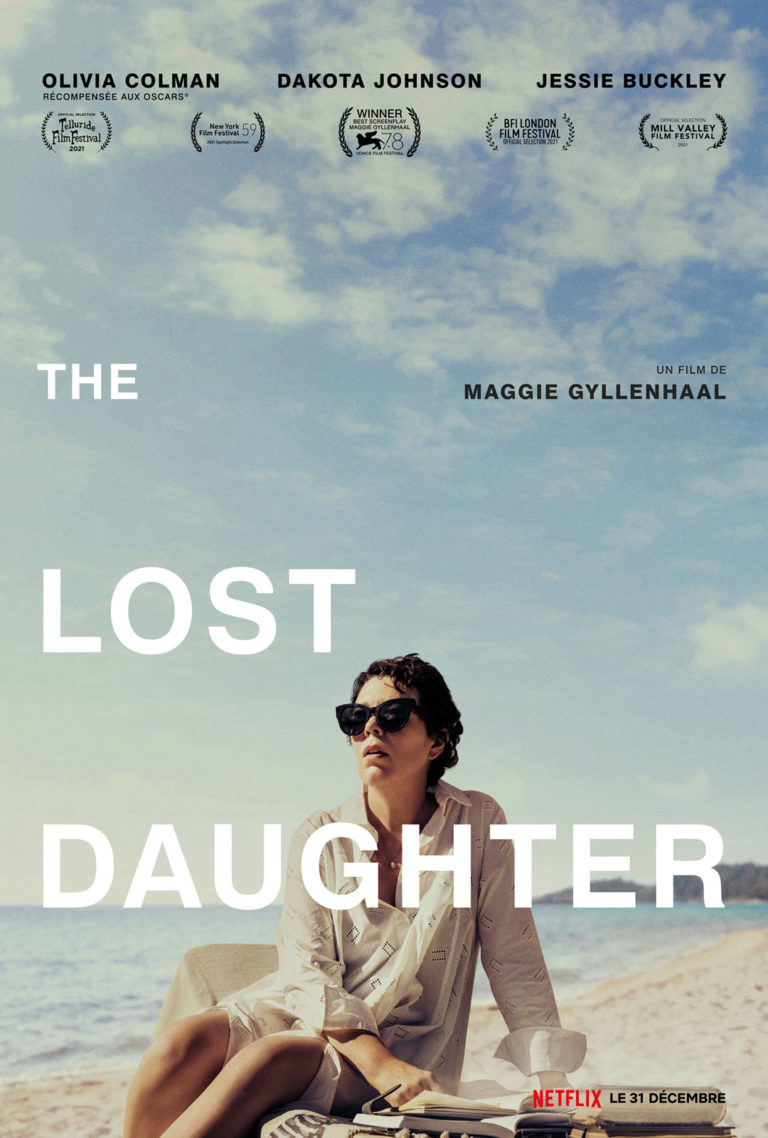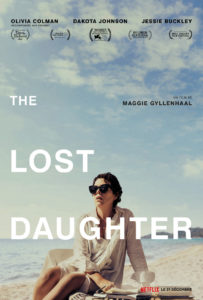 The Lost Daughter, Maggie Gyllenhaal
Synopsis
Leda, a divorced mother in her forties, is an English professor at a university. After her two daughters leave her to visit their father in Canada, she decides to take a vacation and goes on a trip to a Greek island.
A first movie
Maggie Gyllenhaal's first feature film as a director, adapted from Elena Ferrante's novel La figlia oscura, stars Leda, a 40-something professor on vacation in Greece.
At the beach, a family settles in and a young mother, Nina, has a hard time coping with her little girl, Elena, always in demand, capricious, so just a child, but this overworked young woman reminds her of her beginnings as a young mother, overwhelmed by raising her two daughters. 
One day, Elena's doll disappears. Leda has taken it and doesn't want to give it back.
What is the doll about?
This brilliantly successful film shows the torments of a young woman who is unable to take care of her daughters, and who simply cannot stand them. As an intellectual and a literary researcher, her daughters interest her, but taking care of them constantly exhausts her nervously. 
Leaving and coming back will allow her to stay and take care of them later but she will feel a permanent feeling of guilt. 
What does the doll represent? The little girl she was? The doll offered to her daughters? Her daughters? All of motherhood is contained in this doll, and Leda simply wants to keep it and heal it. 
What if her daughters have never forgiven her? The fact that she spends her vacations alone while this large family occupies the whole beach noisily, brings her back to her solitude, which she nevertheless cherishes despite the advances of the handsome Lyle (Ed Harris).
Depressed, only the voices of her daughters will bring her back to life.
Heartbreaking, cruel, and uncompromising, The Lost Daughter is currently on Netflix.
Mostra de Venise 2021: Best Screenplay Award.
With Olivia Colman, Jessie Buckley, Dakota Johnson, Ed Harris, Peter Sarsgaard, Alba Rohrwacher, Dagmara Dominczyk, Paul Mescal.
NOW ON NETFLIX.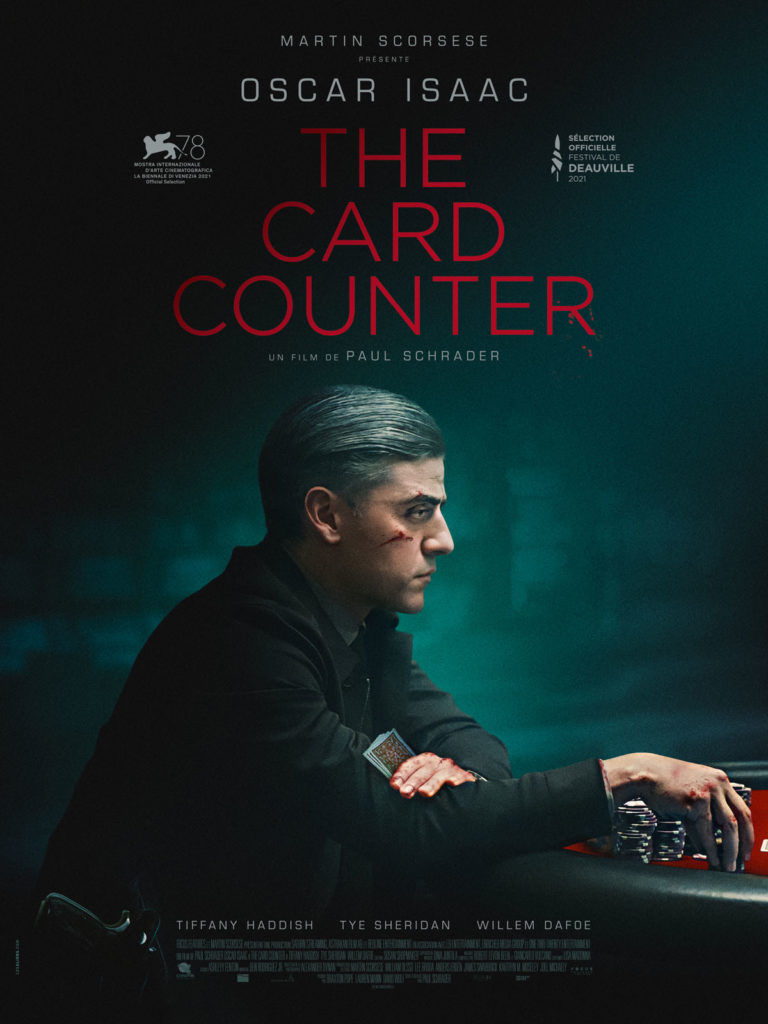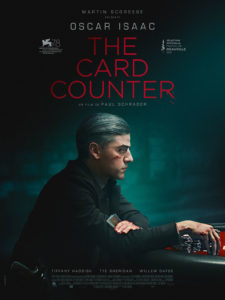 The Card Counter,  Paul Schrader
Synopsis
William Tell, an ex-military man turned poker player, travels the casinos, fleeing a past that haunts him. He crosses paths with Cirk, an unstable young man obsessed with getting revenge on a high-ranking officer with whom Tell once had a falling out. As he prepares for a decisive tournament, Tell takes Cirk under his wing, determined to steer him away from the paths of violence he once knew too well.
A great director
Paul Schrader is the screenwriter of Martin Scorsese's Taxi Driver, with whom he also collaborated on Raging Bull, The Last Temptation of Christ and Open Tomb. He also wrote or co-wrote the screenplays for Sydney Pollack's Yakuza, Brian De Palma's Obsession and Steven Spielberg's Close Encounters of the Third Kind, while directing some twenty films since the late 1970s.
"The Card Counter" is his 22nd film as a director. 
Paul Schrader tells the story of a man, William Tell (brilliant Oscar Isaac).
Violence & redemption
A former torturer in Abu Ghraib prison in Iraq, "trained" in torture by Major John Gordo (Willem Dafoe), then held in prison for more than eight years where he learns to count cards, William spends his life, solitary, strolling the casinos. 
Until the day he meets Cirk (with a C, great Tye Sheridan), son of a former Abu Ghraib torturer who committed suicide, also trained by John Gordo. Cirk wants to take revenge on this man, kidnap him and torture him, because this man, a high ranking officer, has never been convicted.
Will decides to help him. He socializes, bonds with a woman, La Linda (Tiffany Haddish) who organizes poker tournaments to pay off the debts that Cirk would have contracted and wants at all costs that he reconciles with his mother.
Oscar Isaac wonderfully embodies this mentally destroyed man (the sheets he uses to cover the furniture!) who only wants one thing, to redeem himself. 
The question is not so much to know if he will succeed but to apprehend the humanity of a man. How can it be so changed as to forget the humanity of the other? 
Casinos embody both cinematic places par excellence and impersonal places. They correspond perfectly to the mental state of his main character, whose mind is superficial in appearance, but which contains all the flaws of the society in which human beings try to survive.
These gambling places also refer to many films (including Casino by Martin Scorsese of course, who produced this film).
Once again, Paul Schrader plunges us into violence, denouncing its failings, but allowing for hope.
This masterpiece is to be seen in theaters right now.
IN MOVIE THEATERS
January 5th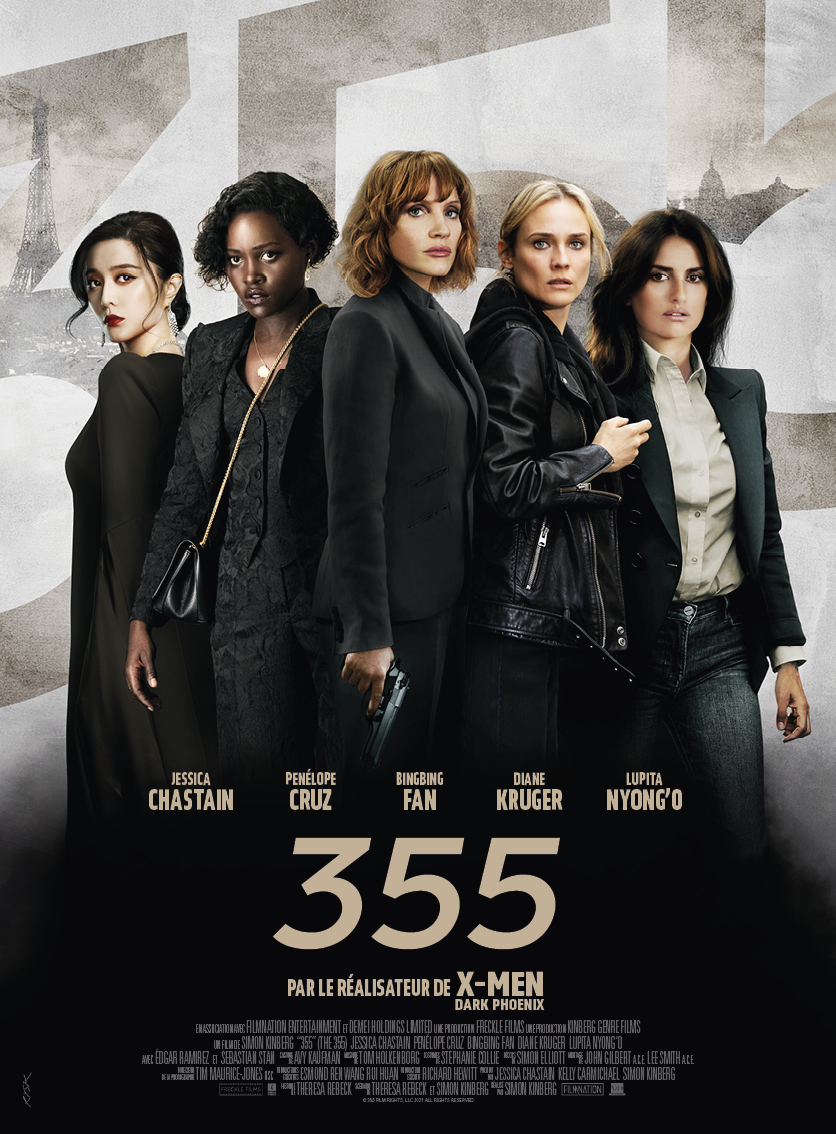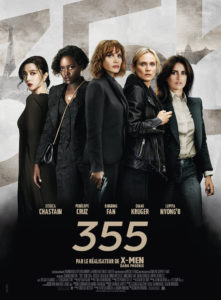 A technological weapon capable of taking over computer networks falls into the wrong hands. The world's intelligence agencies send their most formidable agents to where the destructive weapon has been located: Paris.
Their mission: to prevent terrorist or governmental organizations from seizing it to start a global conflict. Spies will have to choose between fighting or joining forces.
1970s. Gary Valentine lives in the Encino neighborhood of Los Angeles. A child actor enjoying some fame, the 15-year-old has charisma in spades. At an event, he falls in love with Alana Kane, a 25-year-old photographer.
She refuses to give up her heart to him because of their age difference, but agrees to become his friend. Gary drags her into incredible situations where he will have the opportunity to make golden deals and memorable encounters.
1960. Samba, a young socialist militant whose father is a well established merchant in Bamako, meets Lara during one of his missions in the bush. Lara takes advantage of Samba to flee her family who wants to marry her off by force.
While Lara discovers a new life in Bamako, Samba starts to contest loudly some decisions of his hierarchy since his father was imprisoned. Our two heroes meet one night in one of the many dance clubs of Bamako and swear never to leave each other again. But events will decide otherwise…
Jay, an aspiring screenwriter, returns to his old neighborhood and discovers how gentrified it has become. The poorest residents, mostly African-American, are being pushed out of their homes by wealthier, mostly white homeowners.
The luzzu is a small fishing boat that is the pride of its owner. Jesmark Scicluna owns one and it is his livelihood that was bequeathed to him by his father, who had received it from his father. A boat passed down from generation to generation that allowed him to go fishing and make a decent living for an artisan.
All this belongs to history now, industrial fishing has come and gone and the catches are becoming increasingly meager. The European Union has then enacted regulations to protect marine life. Regulations that are not respected by those who can pay fussy but corrupt officials.
For the small ones, no salvation. Jesmark is one of them. His luzzu needs to be repaired and, as a misfortune never comes alone, his baby has growth problems. An additional difficulty that puts a strain on Jesmark's relationship with Denise when she seeks help from her family. The young man's pride takes a hit.
Expelled from France, Amir returns to live with his family in Iran. In solidarity with his father, he gets involved in a crime and has to deal with foreign currency on the black market.
Later (and we are looking forward to it): 
Italian studies, Adam Leon with Vanessa Kirby, on January 14.
In 1940s New York City, Stanton Carlisle attracts the attention of a psychic and her mentalist husband at a traveling carnival. Using newly acquired knowledge, Carlisle begins to swindle the elite. He soon hatches a plan to swindle a dangerous tycoon with the help of a mysterious psychiatrist who may be his most formidable opponent yet.
Batman, by Matt Reeves. With Robert Pattinson & Zoe Kravitz.
Moonfall, by Roland Emmerich.
Fauda saison 4, Lior Raz & Avi Issacharoff
Killing Eve, by Laura Neal
The Northman, Robert Eggers
WEEKLY TIPS & OPINIONS
FROM 

PROFESSIONALS

 WRITERS, SCREENWRITERS,
DIRECTORS, COMPOSERS…
Interview (Written): Tony Kushner  by Scott Myers 
Page One: "Cool Hand Luke" (1967)  by Scott Myers 
Screenwriting and Schizophrenia. To write movies it's useful to be a… by Richard Walter
4.
BEST SERIES & MOVIES OF JANUARY
AT HOME ON TV
Mercredi- Wednesday
TF1: The Undoing
Canal plus: Sons of Philadelphia
Arte : Suzanne 
A subtle and touching portrait of a young woman adrift and her loved ones… A soberly intense melodrama directed by Katell Quillévéré ("Réparer les vivants", "Un poison violent").
Played by François Damiens and Adèle Haenel, Sara Forestier inhabits with all her being a character with a moving ambivalence.
Jeudi – Thursday
Arte : Les hautes herbes, by Jérôme Bonnel
After his mother's accident, a young boy goes to live in the country and discovers a world where tensions are running high, between social anger and passionate drama… Directed by Jérôme Bonnell, a thriller that gives pride of place to intimacy and childhood, with Emmanuelle Devos.
Vendredi – Friday
Arte : Meurtres à Sandham saison 10, de Mattias Ohlsson.
France 5 : Charlie Chaplin, le génie de la liberté
Samedi – Saturday
Dimanche – Sunday
TF1 : Kingsman : le cercle d'or
France 2 : Gone Girl
Arte : 12 years a Slave, Steve McQueen
C8 : Ma saison préférée
Lundi – Monday
Canal plus : Gomorra
Mardi – Tuesday
France 2 : L'odyssée
Canal Plus : La vie extraordinaire de Louis Wain
Mercredi- Wednesday
5.
AT HOME, 

ON YOUR PLATFORMS
BEST MOVIES OF JANUARY
ARTE
FILM
Scenes-de-la-vie-conjugale, by Ingmar Bergman 
Winter Sleep, Nuri Bilge Ceylan
SERIES
Occupied by Jo Nesbø. 
After being filmed without his knowledge while virulently criticizing the government corrupted by a corrupt elite, an honest history professor becomes president of Ukraine against all odds. Between reality and fiction, there is only one step! Because in 2019, the main actor of the series, Volodymyr Zelensky, becomes in turn the new Ukrainian President.
A cult political series created by Adam Price, Borgen follows the struggle of an ambitious politician, Birgit Nyborg (Sidse Babett Knudsen), to gain and keep power. A dive into the cannibal world of Danish politics alongside a female character of incredible strength and tenacity. Replay in full on arte.tv until October 31, 2022.
A summit of black humor, each episode having its own plot but always marked by the presence of the number 9… Unpublished in France, an acidic series like an afternoon tea gone wrong, rewarded by a string of awards and which made a hit of audience in the UK.
DOCUMENTARY
Sous-le-soleil-menacant-de-la-californie-de-joan-didion
Afghanistan-une-feministe-face-aux-talibans
Alice-guy-l-inconnue-du-7e-art by Valérie Urréa
Nueva York, une histoire du New York latino
Omar Sharif, une vie de nomade
BEST MOVIES OF JANUARY
NETFLIX
The Woman in the House Across the Street from the Girl in the Window, on January 28th, created by  Rachel Ramras, Hugh Davidson & Larry Dorf
Munich The edge of war, adapted from Robert Harris's novel, on January 21, by Christian Schwochow
Stranger Things, season 4
Bridgerton saison 2, March 25
Inventing Anna, by Shonda Rhimes, on February 11th.
BEST MOVIES OF JANUARY
 Prime Video
The Tender Bar, on January 7th: by George Clooney with Tye Sheridan (seen in The Card Counter), Ben Affleck.
I want you back, by Jason Orley, on February 11th
Mrs Maisel season 4, Amy Sherman-Palladino
The Green Knight, by David LOWERY, now.
Spencer, by Pablo Larrain – On January 17th
BEST MOVIES OF JANUARY
 Canal+
Sons of Philadelphia, by  Jérémie Guez with Matthias Schoenaerts, Joel Kinnaman, on January 5th.
The Extraordinary life of Louis Wain, by Will Sharpe, with Benedict Cumberbatch, Claire Foy, on January 11th.
The Invisible man, on January 14th, by Leigh Whannell with Elisabeth Moss, Oliver Jackson-Cohen.
This is Us, season 6, on January 5th, by Dan Fogelman.
Raised by wolves saison 2, by Aaron Guzikowski, on February 3rd.
BEST SERIES & FILMS OF JANUARY
Apple TV
The Tragedy of Lady MacBeth, by Joel Coen, on January 14th.
Severance, by Ben Stiller & Dan Erickson, on February 18th.
BEST MOVIES OF JANUARY
DISNEY PLUS
Disney 2022
La Grotte, by Jimmy Chin (III) & Elizabeth Chai Vasarhelyi.
The Book of Boba Fett, Dave Filoni & Jon Favreau
Moon Knight, by Jeremy Slater avec Oscar Isaac (Marc Spector / Moon Knight), May El Calamawy, in February.
Kenobi, by Hossein Amini & Joby Harold (in Spring).
The Beatles get back, by Peter Jackson.
And The Mandalorian season 3, by Jon Favreau
Para/llèles
Parallèles tells the story of four friends – Bilal, Romane, Samuel and Victor, whose lives are turned upside down when a mysterious event separates them and propels them into parallel dimensions. They will do everything in their power to understand what happened. And try to go back to their world "before".
Created by Quoc Dang Tran (Dix pour cent, Marianne), co-written by Anastasia Heinzl (Au-delà des apparences) and directed by Benjamin Rocher and Jean-Baptiste Saurel with Thomas Chomel.