Your new films & series in theaters & on your platforms
What are the best movies as from January 19th ?
Answer in this article 😉
NEWS
MEP celebrates Nigerian popular cinema through an exceptional program of "Nollywood" films every Thursday evening from January 13 to February 17, 2022. All the information on the Nollywood cycle.
Ben Affleck doesn't believe in cinema 'future «There will soon be only 40 films a year(Le Figaro)
On  Starzplay by Ivan Escobar: Maggie Civantos ("Las Chicas del Cable") star of "Express" series:
TRIBUTE
Jean-Jacques Beinex:
FESTIVAL AS FROM JANUARY 19
For the 2022 edition, La Fête du court métrage has proposed – with the support of L'Agence du court métrage – a catalog of short films available throughout the event.
Aimed at everyone, the program includes films for all audiences and young people with 4 types of programs and 5 unique themes in 2022.
Through 126 films, 40 countries and 66 years of cinema history, Tigritudes draws a subjective and chronological pan-African anthology. 
Conceived by directors Dyana Gaye and Valérie Osouf, in collaboration with the Forum des images, this cycle explores the issues and forms of a cinematography that is still largely unknown.
Tigritudes explores the postcolonial circulation of forms, struggles and ideas across the continent and its diaspora.
The Créteil Women's Film Festival : The 44th edition will take place from March 11 to 20, 2022
From January 19 to 25, 2022 will be held the 24th edition of the Télérama Film Festival, in 450 cinemas throughout France.
With the Télérama pass, which will be found in Télérama and on Télérama.fr readers will be able to see or review 15 films of the year 2021, chosen by the Télérama editorial team – with the support of Afcae, a long-standing partner – as well as a film chosen by the under-26s, supported by BNP Paribas. And for €3.50 each, thanks to the pass valid for 2 people.
The Center for Art and Culture and the FSJU are organizing the 2nd French Jewish Film Festival from January 18 to February 2, 2022.
Now called "Dia(s)porama", the Festival offers a look at international Jewish cinema, through the online programming of 12 films and documentaries with a Jewish theme, never before seen in France, from all over the world: Mexico, Czech Republic, Switzerland, England, Denmark, Germany, USA, France, Israel.
Interviews, meetings or "bonuses" will follow some films.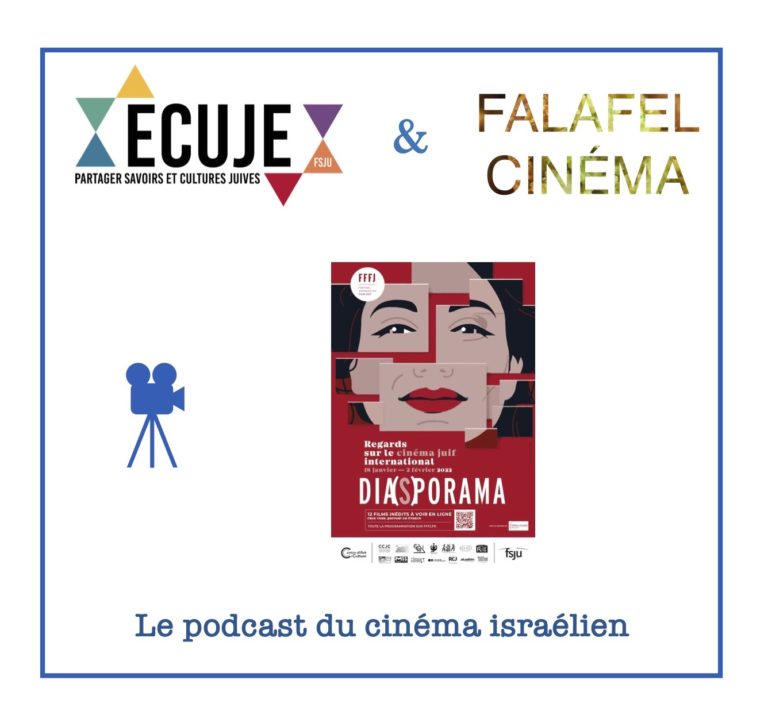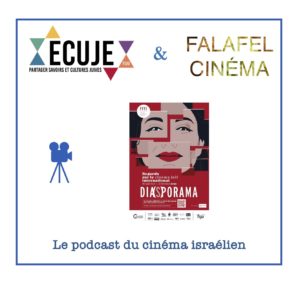 ALL YOU WANT TO KNOW ABOUT CURRENT FILMS & SERIES IN THEATERS AND AT HOME
REVIEWS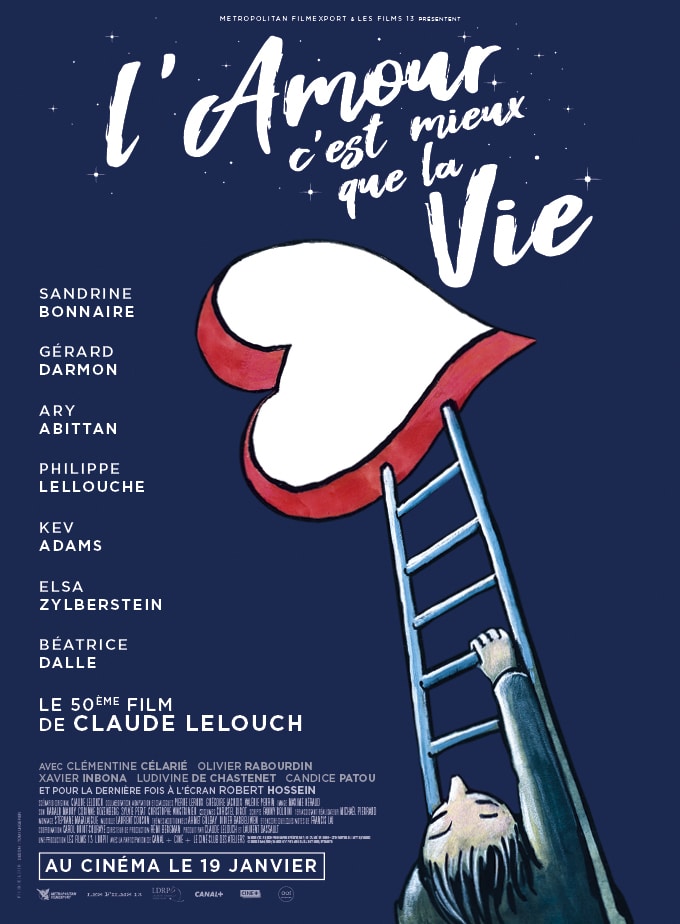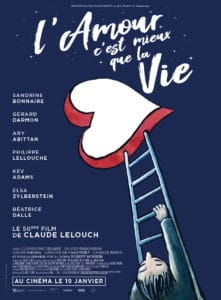 L'amour c'est mieux que la vie, Claude Lelouch
Synopsis
The three A's: LOVE, FRIENDSHIP and MONEY are the three main concerns of humanity. 
To talk about them as simply as possible, Gérard, Ary and Philippe met 20 years ago, when they got out of prison, and immediately asked themselves the real question: What if honesty was the best trick? Today, they are inseparable and scrupulously virtuous… 
But Gérard learns that he is suffering from an incurable disease. Knowing that he is doomed, Ary and Philippe want to offer him his last love story… because Gérard has always said that love is better than life.
His 50th movie
I went to the UGC Normandie to see the premiere of Claude Lelouch's 50th film, in a packed room, full of fans and shivering with impatience for the arrival of the director.
Claude Lelouch arrived to thunderous applause and a standing ovation was rightly given to him. 
Indeed, to watch a film of Claude Lelouch is to contemplate a whole part of the history of French cinema. He also paid tribute to the actors and actresses with whom he has filmed (more than a thousand, he told us).
These last 50 years, Claude Lelouch has offered us a firework of beautiful stories and an uneven filmography.
Today, at the age of 84, Claude Lelouch has not lost any of his energy. 
In "L'amour c'est mieux que la vie", his 50th film, the director mixes stories and many references to his past films (Lino Ventura in "La Belle Année",  and Nicole Garcia & Robert Hossein in "Les uns et les autres") are distilled throughout the story he tells us.
And in "La Belle Histoire" (released in 1992) where Jesus, played by Gérard Lanvin, and Béatrice Dalle, appeared for the first time in one of his films. 
"L'amour c'est mieux que la vie" begins with an encounter between Jesus and policemen. Béatrice Dalle plays the devil, and Xavier Inbona, Jesus, because without good and evil, there is no love story.
Claude Lelouch also films his time, the demonstrations in the streets of Paris, the yellow vests, all during the Covid, the actresses and actors sometimes wear masks. 
A tribute to actors & actresses
A tribute is paid to Robert Hossein, his last screen appearance before his death, in a moving exchange with Gérard Darmon, his son in the film.
But it is especially to Gérard Darmon that it makes the beautiful part. Filmed from every angle, the actor is extraordinary.
He is of course highlighted by Sandrine Bonnaire, in a scenario that recalls "The Gift" directed by Michel Lang with Pierre Mondy. Claudia Cardinale and Clio Goldsmith.
The story is as follows: While Gerard (Gerard Darmon) learns that he is about to die, his friends, Ary (Ary Abbitan) and Philippe (Lellouche)
decide to offer him a false last love story by contacting a network of prostitutes. 
Sandrine (Sandrine Bonnaire), head of a network of escort girls (presented as Lino Ventura's daughter in the film), decides to play the role of the gift to Gerard, because the other women are much too young and would not be credible…
Of course the two fall in love but…
What about women?
In this first part of a triptych announced at the beginning of the screening, we wander through Paris where fortunately there is still jazz, love and miracles…
The film would be an enchantment if it were not for the place of women. What are they good for? 
Claude Lelouch has told hundreds of love stories. And for him, as for, alas, very often the men of his generation, there is a place for men and a place for women.
Thus, men have all the rights (to brag about being unfaithful and to have it accepted) and women must either serve them or put up with their infidelities. For Claude Lelouch, love makes all this bearable. 
His vision of women in the past is the only drawback of this film "Love is better than life" that I loved.
In theaters today. 
TO WATCH IN YOUR MOVIE THEATERS
As from January 19
Two young Jewish New Yorkers become friends in the 1940s. Their differences in character and values fascinate them before threatening to turn them into adversaries.
The Chef, Philip Barantini with Stephen Graham, Jason Flemyng, Vinette Robinson
In a gourmet restaurant in London, with the kitchen just minutes away from firing, the entire staff is on fire. But problems are piling up around star chef Andy Jones and his brigade.
The three A's: LOVE, FRIENDSHIP and MONEY are the three main concerns of humanity. To talk about them as simply as possible, Gérard, Ary and Philippe met 20 years ago, after their release from prison, and immediately asked themselves the real question: What if honesty was the best trick? Today, they are inseparable and scrupulously virtuous… But Gérard learns that he is suffering from an incurable disease. Knowing that he is doomed, Ary and Philippe want to offer him his last love story… because Gérard has always said that love is better than life.
1942, in occupied France, Gilles is arrested and deported to a camp in Germany. Just before being shot, he escapes death by swearing to the soldiers that he is not Jewish but Persian. This lie saves him momentarily because one of the camp leaders wants to learn Farsi for his post-war projects. At the risk of being caught, Gilles invents a language every night, in order to teach it to the SS captain the next day. The special relationship that develops between the two men soon arouses the jealousy and suspicions of the others…
Max, 8 and Leo, 5 leave Mexico for the United States with their mother Lucia in search of a better life. They spend their days in a small apartment waiting for their mother to return from her hard work. Lucia promises to take them to Disneyland, a dream they cling to during their long days of loneliness.
Later (and we are looking forward to it): 
Murder Party, by Nicolas Pleskof with Alice Pol, Miou Miou, Eddy Mitchell, Pablo Pauly, Pascale Arbillot, Gustave Kervern, Sarah Stern & Zabou Breitman, as from March 9th :
Moonfall, by Roland Emmerich.
Belfast, Kenneth Brannagh.
Just like Roma by Alfonso Cuarón (2018): Kenneth Branagh was freely inspired by his own childhood to write the film.
Under the rule of Margaret Thatcher, the story of Buddy a little boy and his family in the Belfast of the late 1960s
WEEKLY TIPS & OPINIONS  
BY  MOVIE DIRECTORS,  WRITERS, SCREENWRITERS, DIRECTORS, COMPOSERS…
Update: 2021–2022 Award Season Screenplay Downloads — 1 New Script, 28 Total by Scott Myers
Six Screenwriter Habits Guaranteed to Expose You as an Amateur by Richard Walter
Script Analysis: "Gone Girl" — Scene By Scene Breakdown by Scott Myers 
How to Write a Marketable Screenplay  by Scott Myers 
4. 

BEST SERIES & MOVIES ON TV, AS FROM JANUARY 19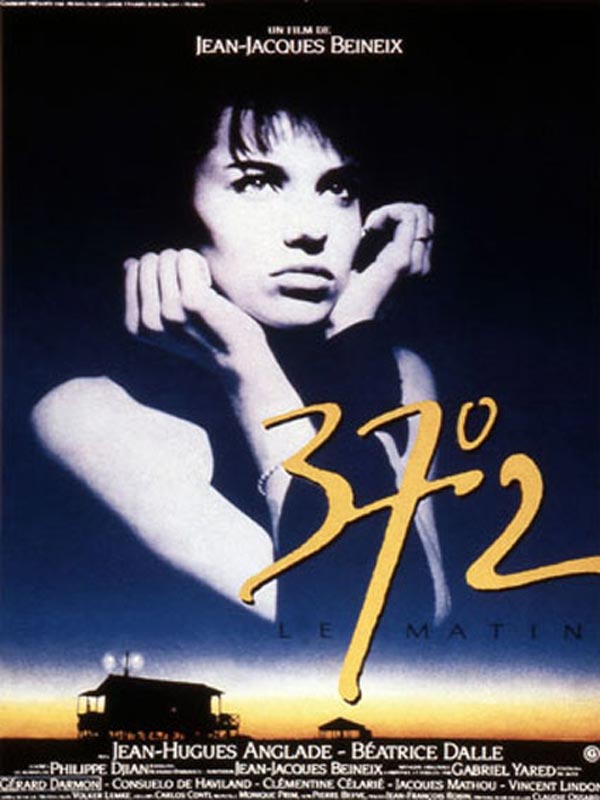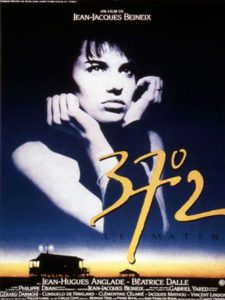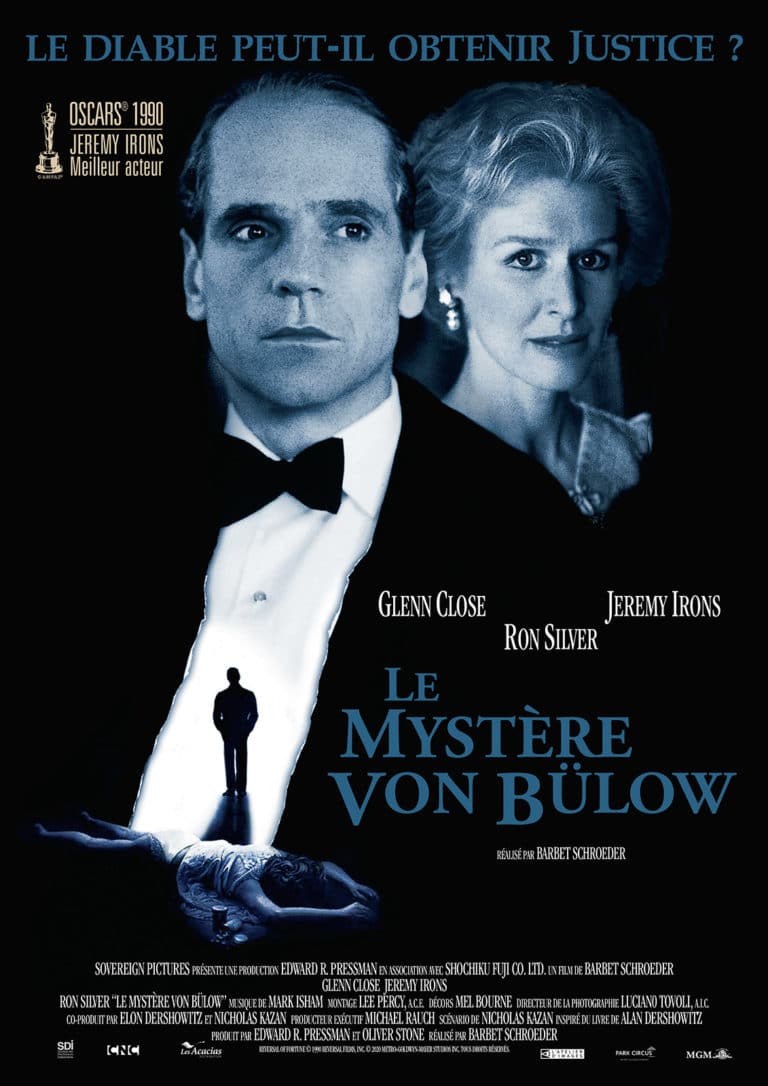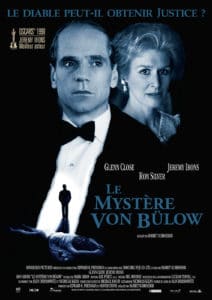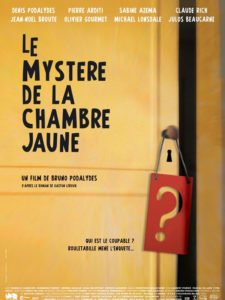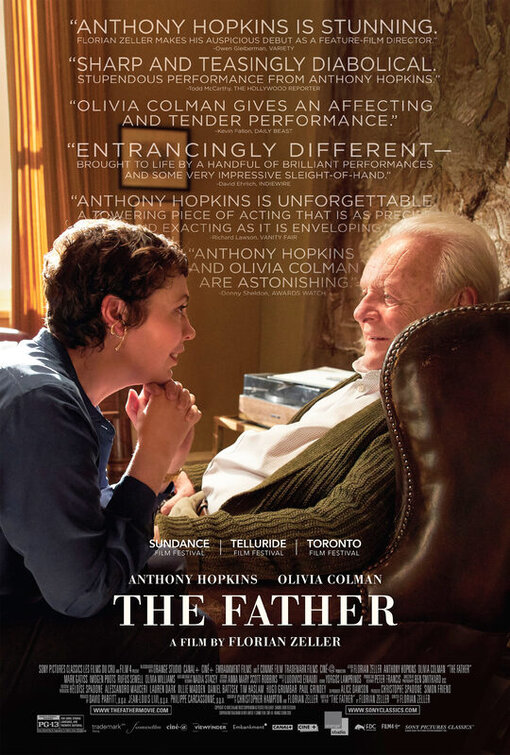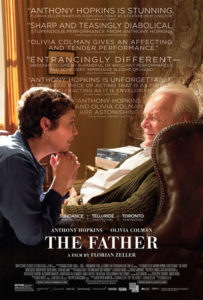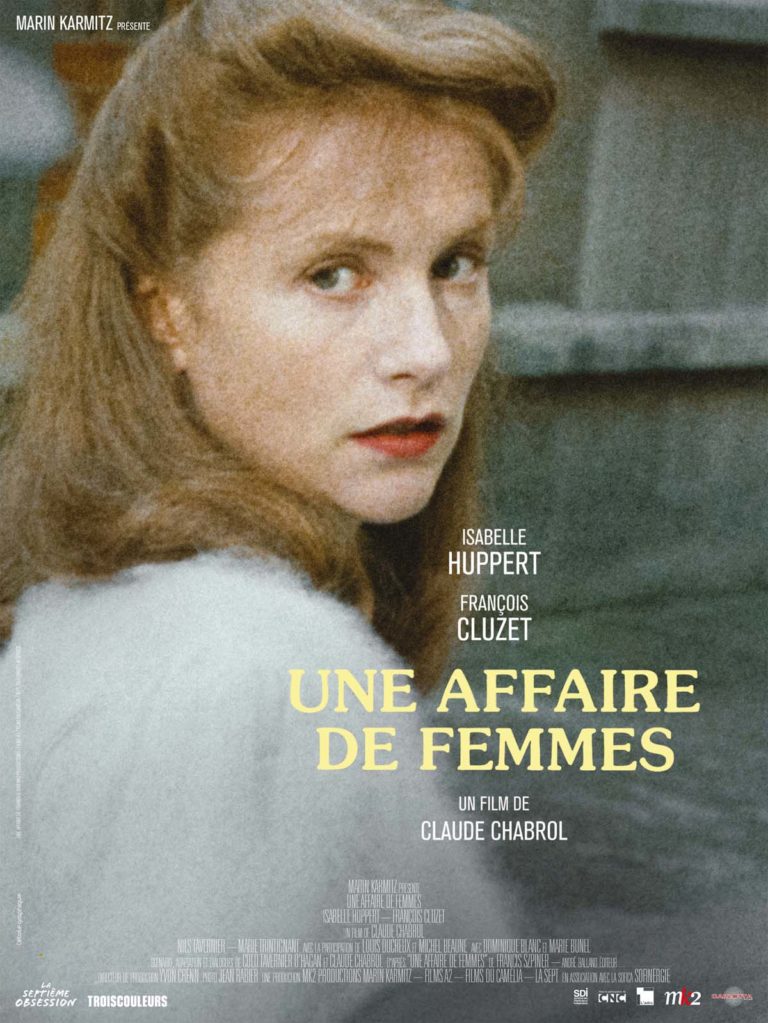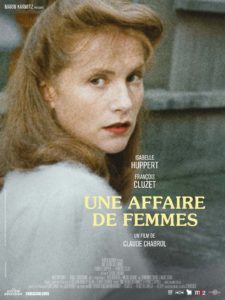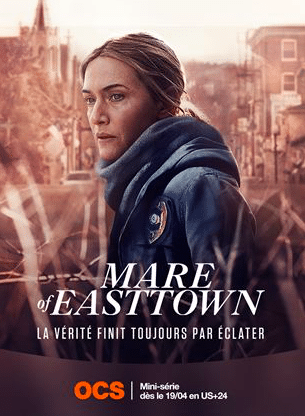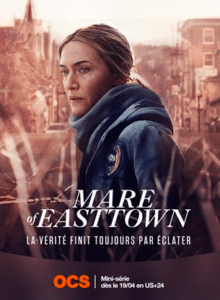 Mercredi- Wednesday
TF1 : The Undoing
Canal Plus : Ray Donovan
Arte : Le mystère de la chambre jaune
Jeudi – Thursday
Canal Plus : Mare of Easttown
Arte : Vigil
TFX : Baby Driver
Vendredi – Friday
Arte : Meurtres à Sandham saison 10, Mattias Ohlsson.
Samedi – Saturday
Dimanche – Sunday
Arte : Le mystère von Bülow, de Barbet Schroeder
C8: Les enfants du marais
6Ter : Cast Away
W9 : Il était une fois dans l'Ouest
Lundi – Monday
Arte : Les sorcières d'Eastwick
Mardi – Tuesday
Arte : Les marches de la mort : printemps 1944-printemps 1945 de Virginie Linhart
suivi de Les-resistants-de-mauthausen de Barbara Necek
Canal Plus : Tokyo Shaking
Mercredi- Wednesday
Canal Plus : The Father
Arte : Une affaire de femmes
5. 

BEST MOVIES AS FROM JANUARY ON ARTE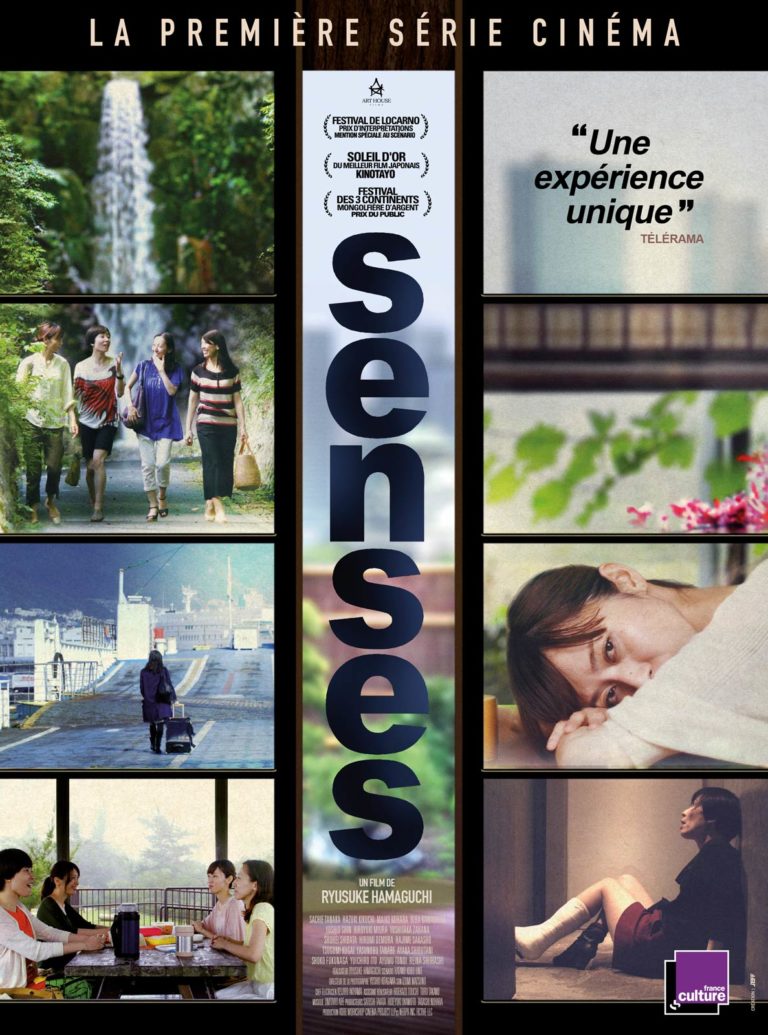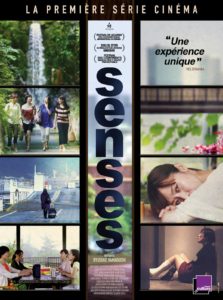 FILM
Senses, by Ryūsuke Hamaguchi – known for his screenplays for "Drive my car" and "The Sacrificial Lovers" – signs a modern fresco of contemporary Japanese society through the daily lives of four women in search of meaning.
An ode to sensitivity sublimated by the performance of its quartet of interpreters. The "first cinema series" in five parts (in homage to the five senses) to be discovered in its entirety.
Winter Sleep, Nuri Bilge Ceylan
M, Joseph Losey
With David Wayne (Martin W. Harrow), Howard Da Silva (Detective Carney).
In California, a child killer eludes the police. The local mob goes after him… By Joseph Losey, the American remake of Fritz Lang's masterpiece, "M le maudit". Presented in a restored version.
Los Angeles, early 1950s. An elusive child killer has been plaguing the city for several months. As the list of his little victims grows, a wave of panic begins to sweep through the population, which begins to suspect every man of being the author of these heinous crimes. On the teeth, the police multiplies as for her the identity controls in vain in the bars and other places of pleasure. More and more worried about their business, which the increased surveillance dangerously compromises, the local underworld decides to arrest the criminal themselves…
Winter Sleep, Nuri Bilge Ceylan
SERIES
Felix Moeller : la-propagande-antisemite
Scenes-de-la-vie-conjugale, by Ingmar Bergman
Les rêves brisés de l'entre deux guerres
A cult political series created by Adam Price, Borgen follows the struggle of an ambitious politician, Birgit Nyborg (Sidse Babett Knudsen), to gain and keep power. A dive into the cannibal world of Danish politics alongside a female character of incredible strength and tenacity. Replay in full on arte.tv until October 31, 2022.
DOCUMENTARY
Sous-le-soleil-menacant-de-la-californie-de-joan-didion
Afghanistan-une-feministe-face-aux-talibans
Alice-guy-l-inconnue-du-7e-art,  Valérie Urréa
Best movies as from January 19 on 

Netflix
Ozark saison 4, Bill Dubuque, January 21.
Munich The edge of war, adapted from Robert Harris's novel, on January 21, by Christian Schwochow.
The Woman in the House Across the Street from the Girl in the Window, on January 28th, created by  Rachel Ramras, Hugh Davidson & Larry Dorf
Bigbug,  Jean-Pierre Jeunet, on February 11.
Bridgerton saison 2, on March 25.
Inventing Anna, by Shonda Rhimes, on February 11th.
Best movies as from January 19 on 

Prime Video
Spencer, by Pablo Larrain, now.
As We See It , 8 épisodes, on January 21.
Inspired by the Israeli series On The Spectrum, created by Dana Idisis and Yuval Shafferman and Grand Prix at Séries Mania in 2018, As We See It tells the daily life of roommates in their twenties, Jack, Harrison and Violet, affected by autism, between difficulty in keeping a job, making friends a job, finding love…
In the cast of the American version, created by Jason Katims (Friday Night Lights), Rick Glassman, Albert Rutecki, Sue Ann Pien … But also Joe Mantegna (Criminal Minds).
I want you back, by Jason Orley, on February 11th
Mrs Maisel season 4, Amy Sherman-Palladino
Best movies as from January 19 on Canal+
The Extraordinary life of Louis Wain, by Will Sharpe, with Benedict Cumberbatch, Claire Foy.
Somebody somewhere, series created by Hannah Bos & Paul Thureen with Bridget Everett (Sam), Jeff Hiller (Joel).
Now !
The quest for oneself in a remote Kansas town and at the dawn of midlife revisited by stand-up comedian Bridget Everett.
Ray Donovan, by David Hollander, on January 19.
The gilded age, by Julian Fellowes with Carrie Coon (Bertha Russell), Morgan Spector (George Russell), on January 25.
The Father, Florian Zeller, as from January 26.
Raised by wolves saison 2, by Aaron Guzikowski, on February 3rd.
Ovni, saison 2, Antony Cordier.
Best movies as from January 19 on Apple TV
The Tragedy of Lady MacBeth, by Joel Coen,.
Suspicion, by Rob Williams, based on the Israeli thriller series False Flag. The series will star Uma Thurman. On February 4.
Severance, by Ben Stiller & Dan Erickson, on February 18th.
Best movies as from January 19 on Disney Plus
La Grotte, by Jimmy Chin (III) & Elizabeth Chai Vasarhelyi.
Moon Knight, by Jeremy Slater avec Oscar Isaac (Marc Spector / Moon Knight), May El Calamawy, as from March 30.
Para/llèles
Parallèles tells the story of four friends – Bilal, Romane, Samuel and Victor, whose lives are turned upside down when a mysterious event separates them and propels them into parallel dimensions. They will do everything in their power to understand what happened. And try to go back to their world "before".
Created by Quoc Dang Tran (Dix pour cent, Marianne), co-written by Anastasia Heinzl (Au-delà des apparences) and directed by Benjamin Rocher and Jean-Baptiste Saurel with Thomas Chomel.