December best movies and series.
Your new films & series
In theaters & on your platforms
News on movies and series
Holiday movies 2021: 10 movies to get excited about – CNN
Nice program at the Jerusalem Jewish Film Festival, from November 27 to December 2
Two animated shorts, "The Source of Mountains" and "I am a Pebble", directed by students from Nantes, are in the running for the 2022 Oscars.
Festivals​
The Créteil Women's Film Festival: send your film. The 44th edition will take place from March 11 to 20, 2022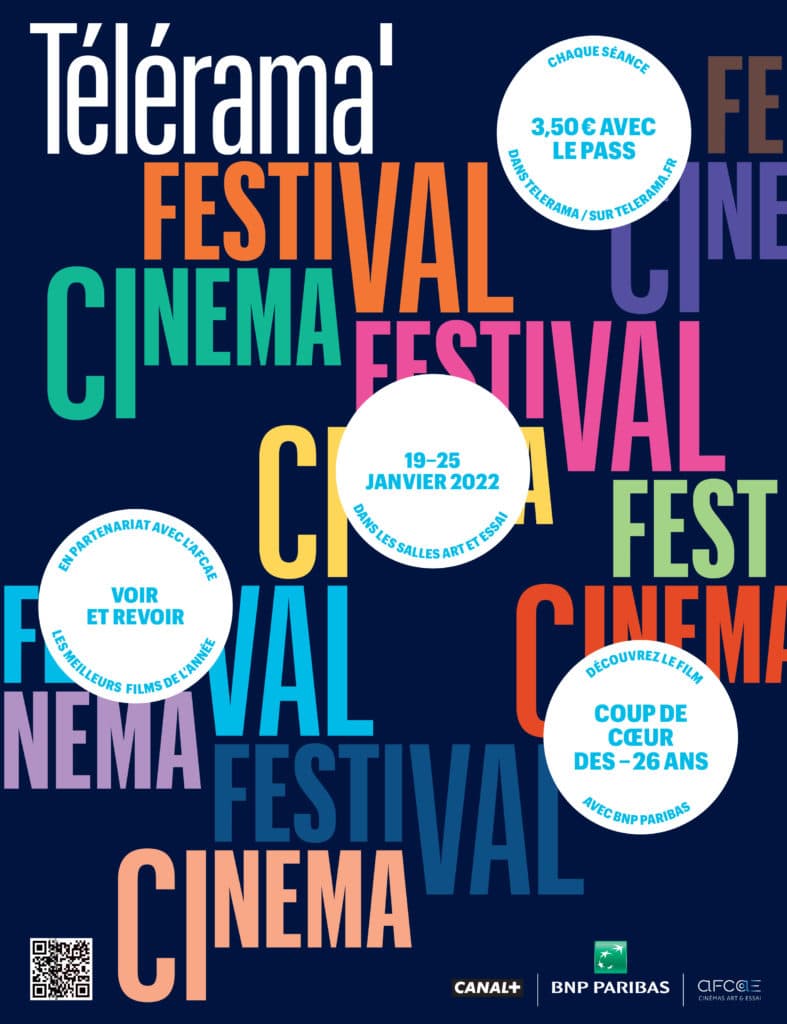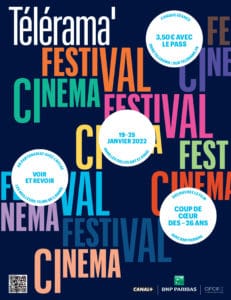 FESTIVAL
From January 19 to 25, 2022 will be held the 24th edition of the Télérama Film Festival, in 450 cinemas throughout France.
With the Télérama pass, which will be found in Télérama and on Télérama.fr readers will be able to see or review 15 films of the year 2021, chosen by the Télérama editorial team – with the support of Afcae, a long-standing partner – as well as a film chosen by the under-26s, supported by BNP Paribas. And for €3.50 each, thanks to the pass valid for 2 people.
THE 15 FILMS OF THE YEAR 2021 :
Annette
Drive my car
Julie (en douze chapitres)
First Cow
La loi de Téhéran
Compartiment n°6
Le diable n'existe pas
Madres Paralelas
Aline
Le sommet des Dieux
Illusions perdues
La fracture
Nomadland
Indes galantes
Les Olympiades
TRIBUTE TO STEPHEN SONDHEIM
ALL YOU WANT TO KNOW ABOUT CURRENT FILMS & SERIES
IN THEATERS AND AT HOME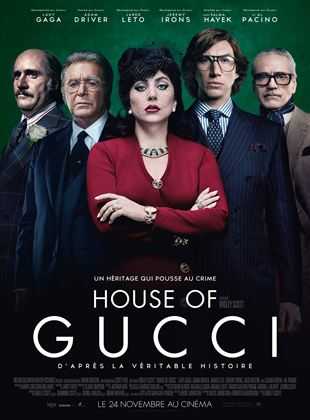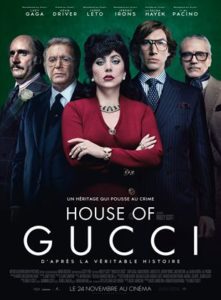 House of Gucci, by Ridley Scott
Synopsis
Adapted from the book The House of Gucci: A Sensational Story of Murder, Madness, Glamour, and Greed written by Sara Gay Forden in 2000, the film revisits the 1995 murder of Maurizio Gucci.
Maurizio Gucci and grandson heir to Guccio Gucci, was murdered on March 27, 1995, by his soon-to-be ex-wife. Patrizia Reggiani. She ordered his murder in order to get her share of the inheritance before Maurizio remarried to Paola Franchi.
The film
Let's not deny our pleasure. If the script is a little off at times (a few moments of hesitation), the delirious cast is a treat on screen: Adam Driver as Maurizio Gucci, Lady Gaga as his wife Patrizia, Al Pacino and Jeremy Irons as Gucci's bosses and Salma Hayek as a fortune teller (funny enough by the way that she plays in this movie because today Gucci is owned by the French group Kering, founded by billionaire François Pinault, whose wife she is), Jared Leto and even Camille Cottin (Paola Franchi), who gives the line to Lady Gaga ;).
If the whole thing is a bit cliché, Ridley Scott, whose second film this year after The Last Duel, knows better than anyone how to render the colors, the pop side of the 70's – 80's era on the screen. And this soundtrack! (by Harry Gregson-Williams)
The image of Adam Driver on a bike in the streets of Milan will remain in my memory for a long time.
Now in theaters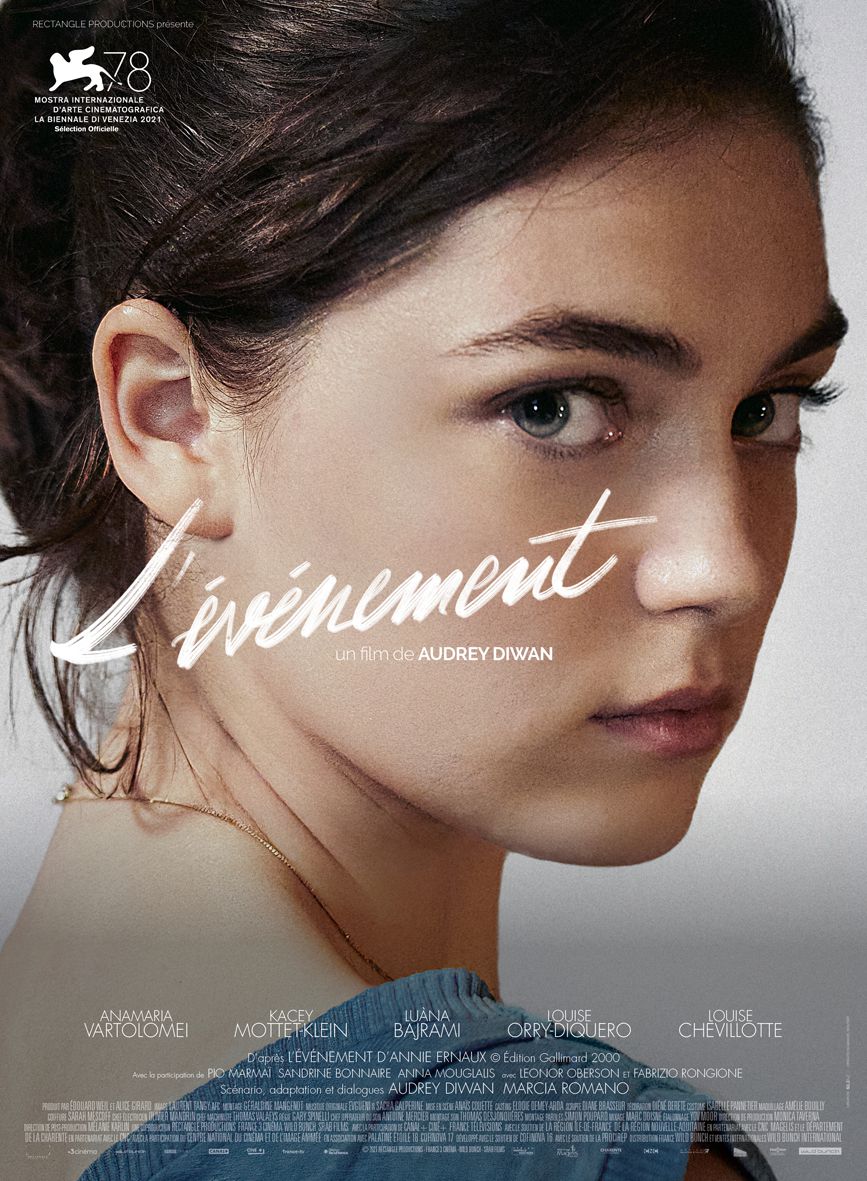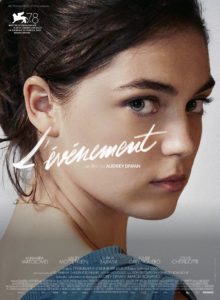 L'événement, by Audrey Diwan.
Synopis
In 1963, Anne, a brilliant student from a modest social background, is confronted with an unwanted pregnancy at a time when abortion is illegal.
The film
Adapted from the eponymous novel by Annie Ernaux, which is autobiographic, L'événement takes us at a time in France that no woman would like to relive.
While she discreetly asks for help from her relatives and doctors, young Anne(Anamaria Vartolomei)  must fend for herself in the face of a system that is repressive towards women and all those who help women have abortions.
While there are very powerful scenes, the moments where one blows are less successful, in particular the scenes in class or the scenes where Anne finds herself with her friends in a bar at night to dance.
An Hitchcokian atmosphere
But the violence of society towards these women who wish to have an abortion in the face of the innocence and ambition of the young woman who is gradually isolated creates a Hitchockian atmosphere reminiscent of the film Notorious, with Ingrid Bergman held prisoner.
The music, composed by Evgeny Galperine and Sacha Galperine, reinforces this anguishing atmosphere.
Let us remember that abortion is still punished in many countries and even in France, that the law is not always applied. I advise you to read this edifying article published in the newspaper Le Monde.
Audrey Diwan is a member of the 50/50 collective which aims to promote equality between women and men and diversity in the cinema and audiovisual sector.
At the Venice Film Festival 2021, the film won the Golden Lion and the FIPRESCI prize.
At this year's Sarlat Film Festival, Anamaria Vartolomei won the Interpretation Award.
Now in theaters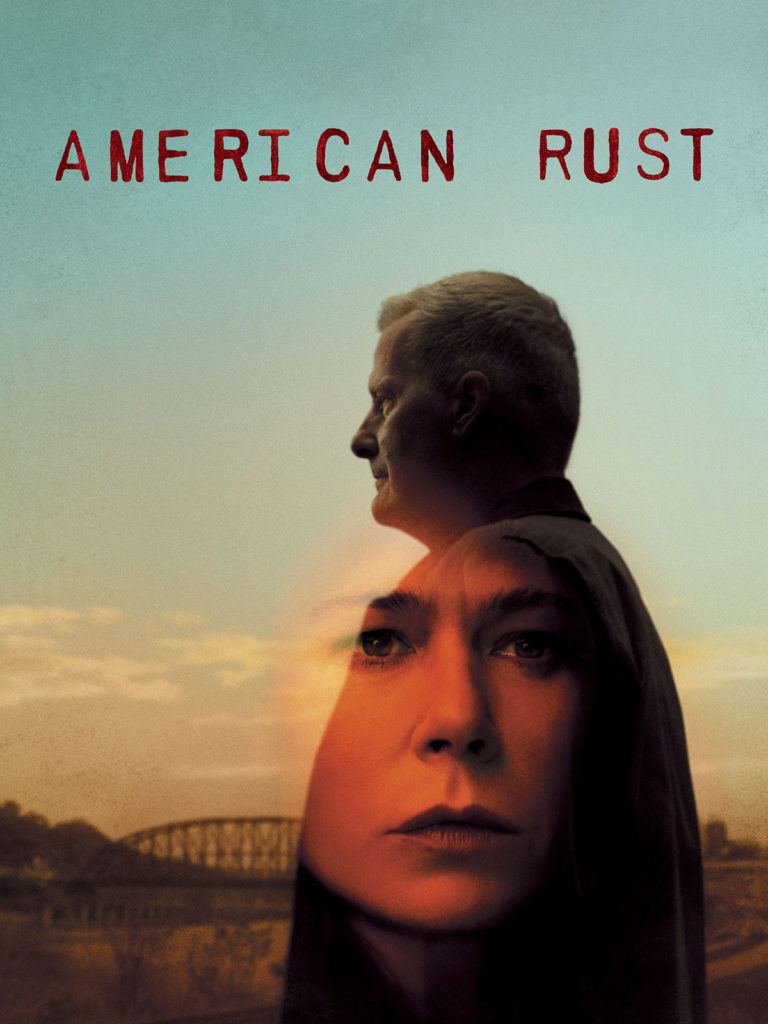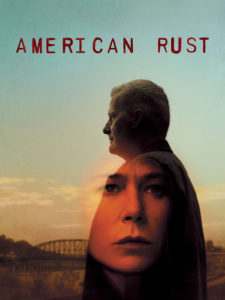 ​American Rust, by Brian McGreevy & Lee Shipman
Synopis
Despite being suspected of murder after an altercation with a police officer, young Billy (Alex Neustaedter) chooses to stay in Buell, a small drug-ridden Pennsylvania town where he lives with his mother, Grace (Maura Tierney).
The police chief, Del Harris (Jeff Daniels), in love with Grace, does everything to protect his son. How far will he go?
The series
In a universe close to the one of the series Dopesick, American Rust shows us a poor, indebted, working class America, whose chances of getting out of it are slim unless you have an iron will.
Young Billy (Alex Neustaedter), brilliant, stays with his mother to support her despite a scholarship to college and his penchant for violence leads him to commit the irreparable.
Grace, his mother, an exploited worker, played by Maura Tierney (seen recently in the series Your Honor) is a bit lost between a husband who cheats on her and the policeman, Del Harris, for whom she has a crush.
Del Harris, a veteran of the Iraq war and addicted to painkillers, finds happiness when he can help people, especially Grace, and goes so far as to deny his values of justice and morality for her. Jeff Daniels, a great actor of theater and cinema finds here a very beautiful role to his measure.
In this difficult universe from every point of view, Brian McGreevy & Lee Shipman knew how to make all their characters endearing and take their time with this story, which is not without reminding, occasionally, Mare of Easttown.
Currently on Canal Plus. 9 episodes.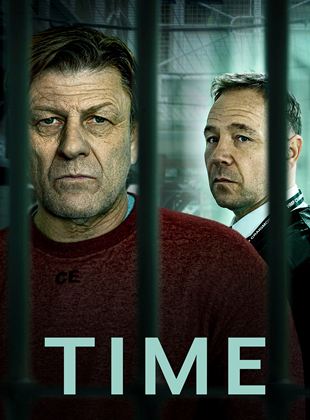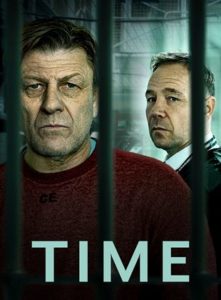 Time, by Jimmy McGovern
Synopis
Mark Cobden is a teacher sentenced to four years in prison for manslaughter following a traffic accident while intoxicated.
The series
"Time" is a mini-series produced by the BBC.
The creator of this fiction, Jimmy McGovern, reunites here with the acting duo of Sean Bean and Stephen Graham, who had already shared the poster of an episode of another series written by McGovern, "Accused", in 2012.
Sean Bean is known for his roles in "Lord of the Rings" or "Game of Thrones". 
In this mini-series, we follow the journey of an average man in the merciless world of prisons. Riddled with guilt, Mark (Sean Bean) tries to make himself forgotten in the midst of the daily threats he faces. Eric McNally, (Stephen Graham) a prison guard does what he can to protect him. But his family is also threatened by the prisoners.
Very well directed and acted, "Time" is about choices, violence, guilt and justice.
It is currently on Canal Plus and includes 4 episodes.
2. 

DECEMBER BEST  MOVIES & SERIES 
Today, December 1st
Madres Paralelas, by Pedro Almodovar
Sos fantôme L'Héritage, by Jason Reitman
With  Paul Rudd, Carrie Coon, Mckenna Grace, Finn Wolfhard, Bill Murray, Sigourney Weaver, Dan Aykroyd.
King Richard  (1er décembre), story of Venus and Serena Williams, by Reinaldo Marcus Green
Will Smith, with Saniyya Sidney & Demi Singleton
.
La pièce rapportée, by Antonin Peretjatko,  with Anaïs Demoustier, Josiane Balasko, Philippe Katerine & William Lebghil. 
La fièvre de Petrov, de Kirill Serebrennikov
Les choses humaines,  by Yvan Attal, with Ben Attal, Suzanne Jouannet, Charlotte Gainsbourg, Mathieu Kassovitz, Pierre Arditi, Audrey Dana, Benjamin Lavernhe & Judith Chemla.
On December 8th
West Side Story, by Steven Spielberg on December 8
Au coeur du bois, by Claus Drexel, on December 8
Later (and we are looking forward to it)
TWIST À BAMAKO, by Robert Guédiguian
Station Eleven, by Mackenzie Davis.
Station Eleven is an upcoming sci-fi miniseries based on the 2014 novel of the same name by Emily St. John Mandel that is scheduled to air on HBO Max on December 16.
Jurassic World: le monde d'après : prologue by Colin Trevorrow avec Chris Pratt, Bryce Dallas Howard, Jeff Goldblum…
And Just Like That (Sex and The City)
L'amour c'est mieux que la vie, by Claude Lelouch on January 19th
Spider-man: no way home, by Jon Watts
Marry me is an American romantic comedy directed by Kat Coiro, with a script by John Rogers, Tami Sagher and Harper Dill, based on the graphic novel of the same name by Bobby Crosby. The film will star Jennifer Lopez, Owen Wilson, Maluma, John Bradley and Sarah Silverman.
Batman, by Matt Reeves. With Robert Pattinson et Zoe Kravitz.
Une jeune fille qui va bien, first movie directed by Sandrine Kiberlain, with Rebecca Marder, Anthony Bajon, Sandrine Kiberlain
Moonfall, by Roland Emmerich.
Licorice Pizza, in January, by Paul Thomas Anderson.
In the San Fernando Valley in the 1970s, various characters cross paths: a young successful high school actor (Cooper Hoffman), politician Joel Wachs running for office (Benny Safdie) and an old school producer and filmmaker (Bradley Cooper).
Lightyear, by Angus MacLane. (2022)
Landscapers, by Ed Sinclair, with Olivia Colman et David Thewlis, on December 6th on HBO
Elvis, by Baz Luhrmann.
Downtown Abbey, a new era, by Simon Curtis.
WEEKLY TIPS & OPINIONS
FROM 

PROFESSIONALS

 WRITERS, SCREENWRITERS,
DIRECTORS, COMPOSERS…
Fifteen Great Historical Films From the 1960s You Simply Must See  by Paul Combs 
How to Make Your Writing 'Easier to Read Than to Skip' | The Writing Cooperative
Translating Your Expertise Into Stories | by Medium Creators | Creators Hub 
Video: How Professional Screenwriters Outline  by Scott Myers 
4. AT HOME ON TV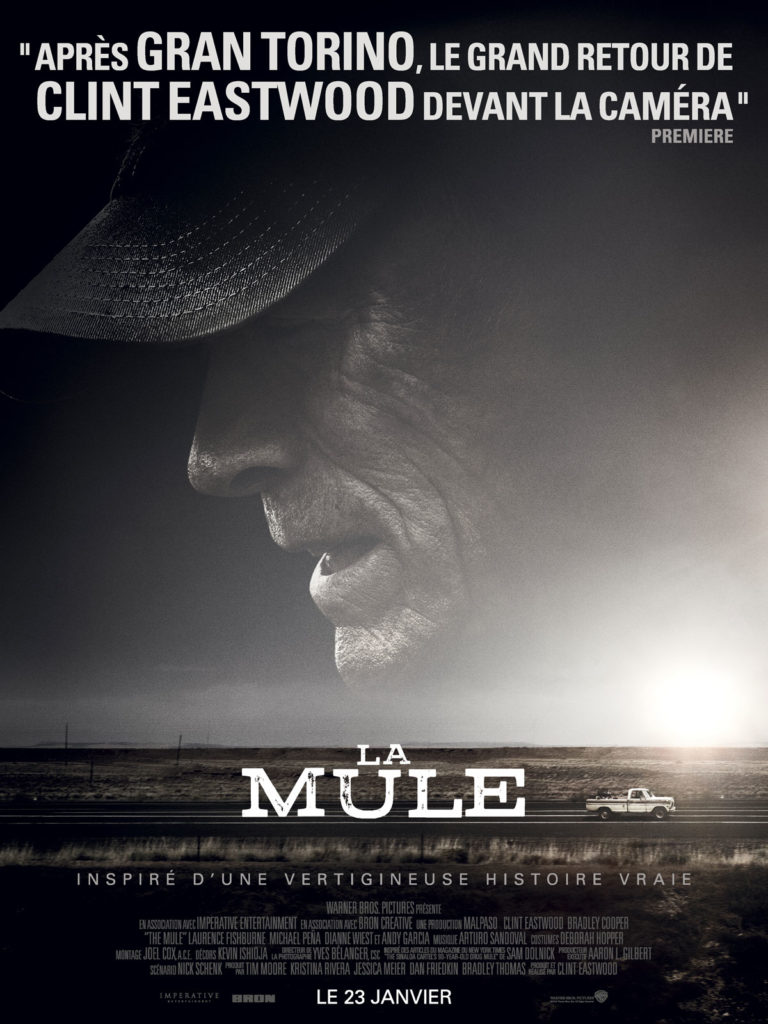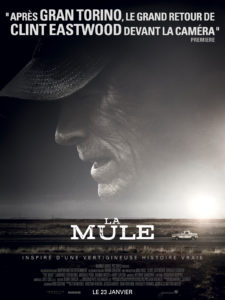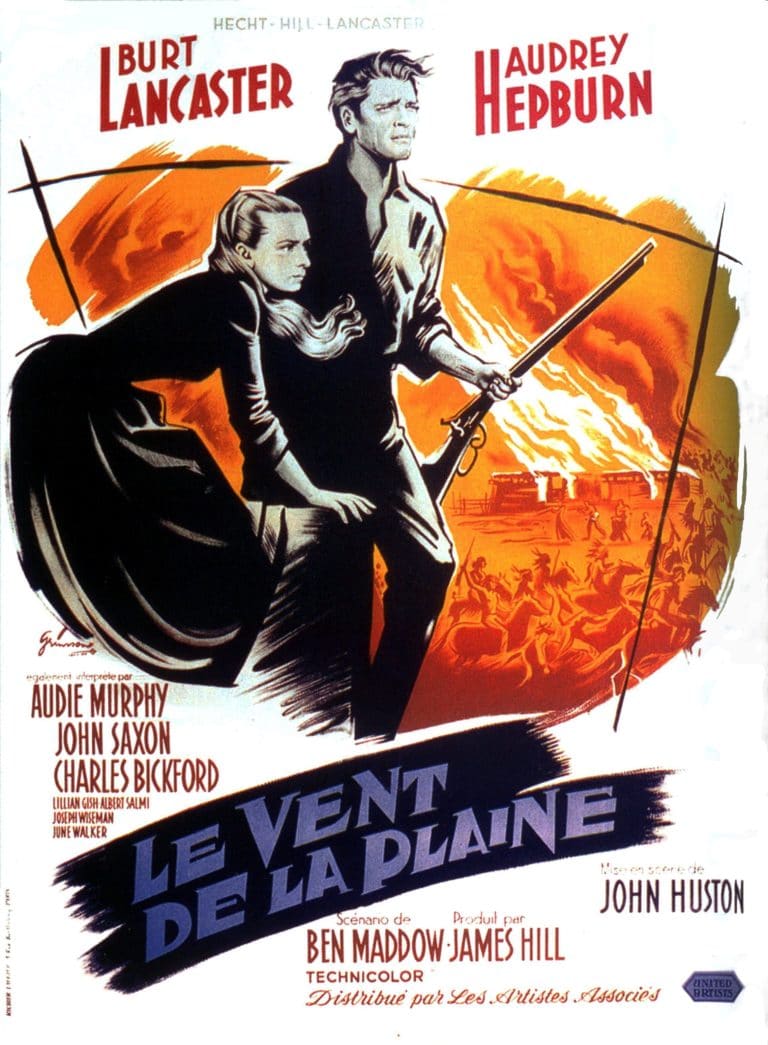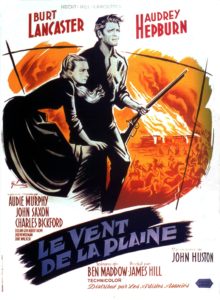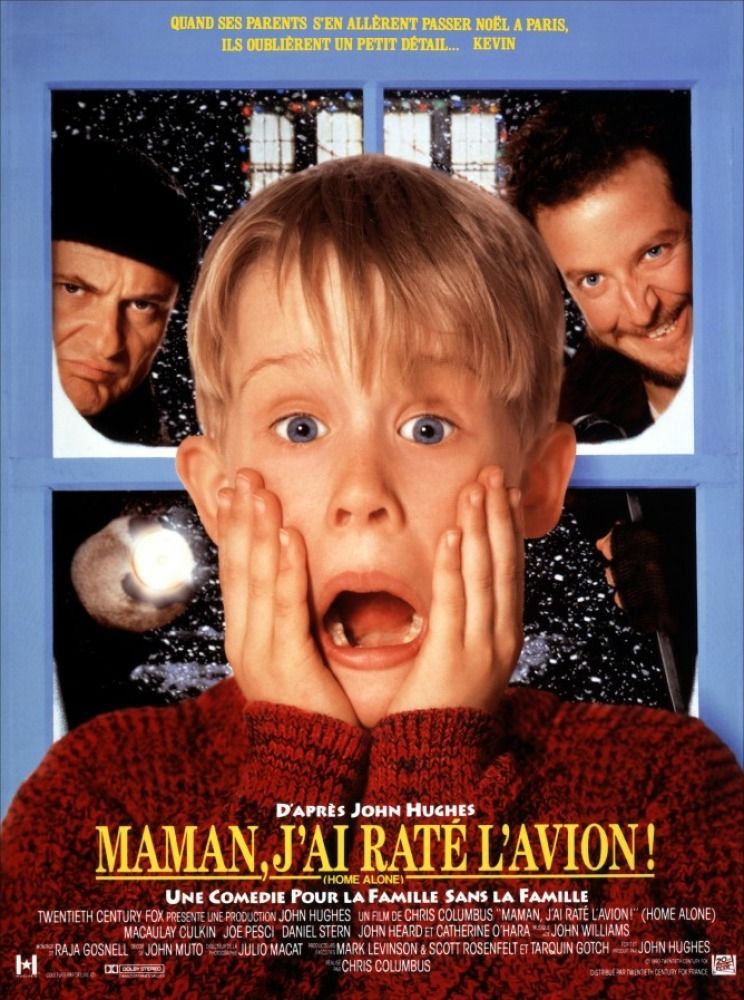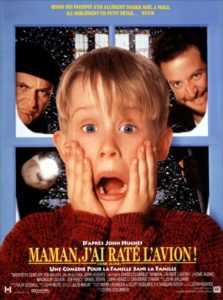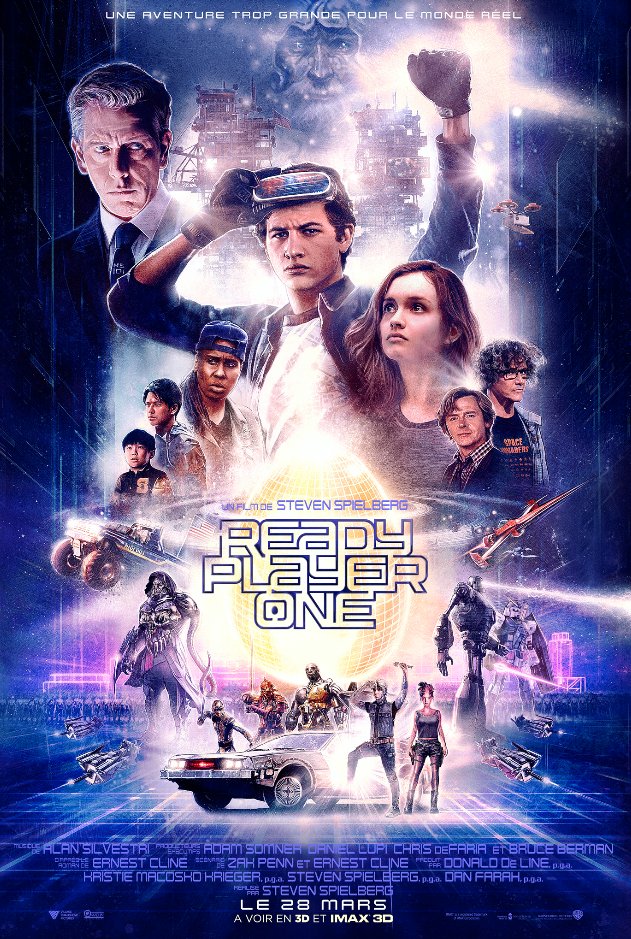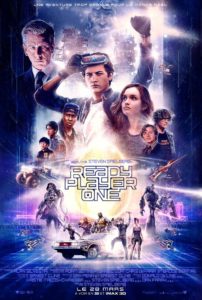 Mercredi- Wednesday
TF1 : New Amsterdam
Arte : Plaire, aimer et courir vite de Christophe Honoré
TFX: SOS Fantômes
M6 : Bohemian Rhapsody
Jeudi – Thursday
Canal Plus : American rust
Arte : Nona et ses filles de Valérie Donzelli
A feminist activist (Miou-Miou), mother of triplets and head of the family planning organization, becomes pregnant at 70. Valérie Donzelli's first series, a joyful and whimsical tale of motherhood and female torment.
TMC: Sherlock Holmes
Vendredi – Friday
France 5 : Don Quichotte
Arte : L'absent de Caroline Link
(Oscar 2003 for Best Foreign Film for "Nowhere in Africa") stages a touching face-to-face encounter between two broken people, strangely reunited around the figure of an absent young man whose outlines each of them is trying to define. Winner of several awards in Germany, this sensitive feature film is illuminated by the intensity of its interpreter, Karoline Herfurth, who is deeply moving as a loving, grieving sister.
Samedi – Saturday
Dimanche – Sunday
France 2 : La Mule de Clint Eastwood
Arte : Le vent de la plaine de John Huston
6Ter: Pearl Harbor
Lundi – Monday
France 5 : La vie et rien d'autre
Arte : The misfits de John Huston
TMC: Ready player one
France 4 : Gilberto Gil à la Philharmonie
Mardi – Tuesday
Arte : MacBeth à la Scala de Milan
TFX : Maman j'ai raté l'avion
C8: La rivière rouge
France 4 : Joséphine Baker en couleurs
Mercredi- Wednesday
Arte : La ritournelle de Marc Fitoussi
During a trip to Paris, the whimsical wife of a Norman farmer puts her couple's routine to the test… A bittersweet comedy based on a subtly tuned duo: Isabelle Huppert and Jean-Pierre Darroussin. 
5.
AT HOME, 

ON YOUR PLATFORMS
DECEMBER BEST  MOVIES & SERIES ON
ARTE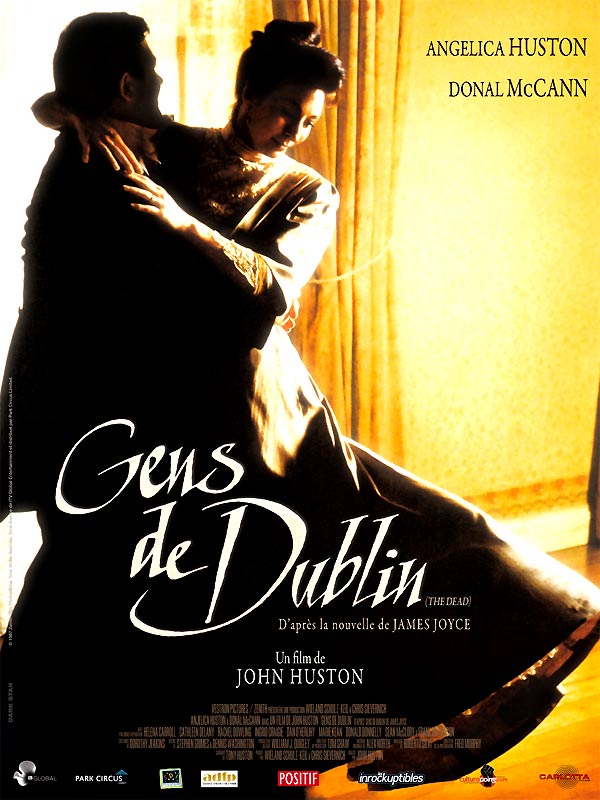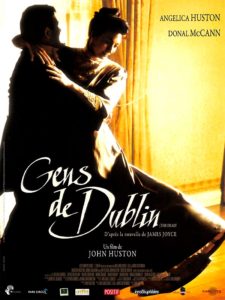 FILM
Gens-de-dublin by John Huston
Dublin, January 1904. Aunt Kate and Aunt Julia give their ritual Epiphany party… With his daughter Anjelica in the lead role, John Huston's latest film, adapted from a short story by James Joyce, is a moving meditation on time and death.
L-espion-de-la-derniere-chance, by Werner Klingler
Apocalypse Now Final Cut, by Francis Ford Coppola
Dogman, by Matteo Garrone.
Parole-donnee ,Brazilian drama film directed by Anselmo Duarte, released in 1962, and adapted from the eponymous play by Alfredo Dias Gomes.
La-rose-tatouee by Daniel Mann, with Anna Magnani (Serafina Delle Rose), Burt Lancaster (Alvaro Mangiacavallo), Marisa Pavan (Rosa Delle Rose), Ben Cooper (Jack Hunter).
The life of an unremarkable mother is turned upside down by her role as a juror in an infanticide trial that radically changes her view of motherhood. A Japanese series as hard as it is poignant, illuminating the blind spots of a patriarchal society corseted by convention.
Présumé innocent,  by Alan J. Pakula
A famous lawyer is accused of the murder of his ex-mistress. Is he the victim of a plot or a cold and cunning monster? Played by the impeccable Harrison Ford and orchestrated by Alan J. Pakula, this is a film of skillful suspense that keeps the viewer on the edge of his seat until the final twist.
Lust-caution, by Ang Lee with Tony Leung
SERIES
After being filmed without his knowledge while virulently criticizing the government corrupted by a corrupt elite, an honest history professor becomes president of Ukraine against all odds. Between reality and fiction, there is only one step! Because in 2019, the main actor of the series, Volodymyr Zelensky, becomes in turn the new Ukrainian President.
A cult political series created by Adam Price, Borgen follows the struggle of an ambitious politician, Birgit Nyborg (Sidse Babett Knudsen), to gain and keep power. A dive into the cannibal world of Danish politics alongside a female character of incredible strength and tenacity. Replay in full on arte.tv until October 31, 2022.
A summit of black humor, each episode having its own plot but always marked by the presence of the number 9… Unpublished in France, an acidic series like an afternoon tea gone wrong, rewarded by a string of awards and which made a hit of audience in the UK.
DOCUMENTARY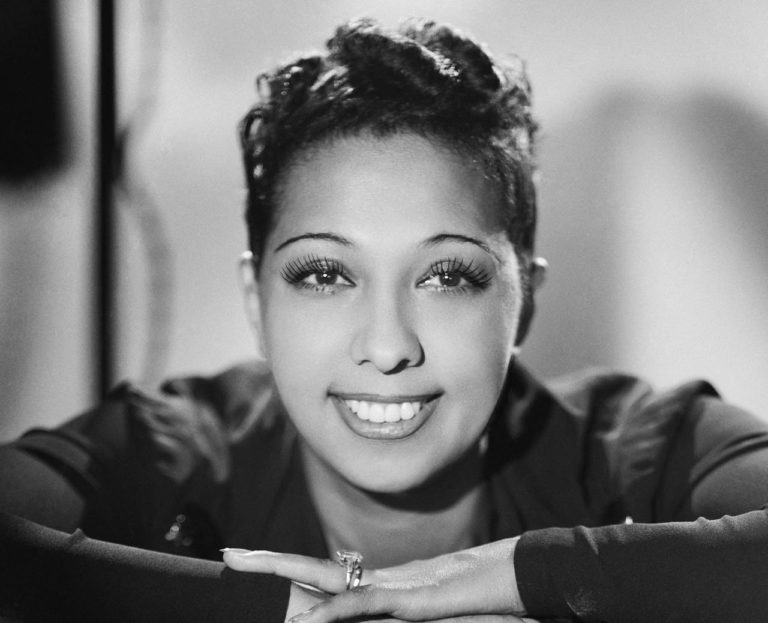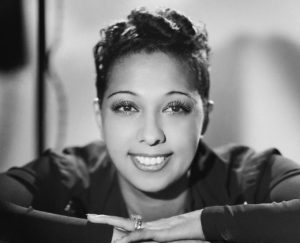 Josephine-baker-premiere-icone-noire Ilana Navaro
Jessye-norman-et-kathleen-battle-chantent-des-spirituals
Conversation-avec-julia-ducournau-autour-du-film-titane
Hanna-schygulla-une-egerie-libre
Guerre-du-donbass-le-drame-ukrainien-1-2 by Claire Walding
Abba-forever, by Chris Hunt
Née-a-auschwitz by Eszter Cseke
L'identite-juive-au-miroir-de-l-art   by Marina Farschid
Kreatur: le magazine des combats féministes
Santé : les femmes sont-elles discriminées ?
Claudia Cardinale de Emmanuelle Nobecourt
La Cinémathèque Française
DECEMBER BEST  MOVIES & SERIES ON
NETFLIX
The Power of the dog, de Jane Campion, today !
With Benedict Cumberbatch, Kirsten Dunst, Jesse Plemons, & Kodi Smit-McPhee.
Silver Lion for Jane Campion as a director at the Venice Film Festival this year!
Adaptation of the book by Thomas Savage, the director puts a man at the heart of the story for the first time. A denunciation of patriarchy.
A must-see December movie!
Emily in Paris season 2, on December 22nd
The Lost Daughter, on December 31st
Written & directed by Maggie Gyllenhaal, with Olivia Colman, Jessie Buckley, Dakota Johnson, Ed Harris, Peter Sarsgaard, Dagmara Dominczyk & Paul Mescal.
Don't Look up, by Adam McKay, on December 24
Ozark,season 4  (January 21, 2022)
Stranger Things, season 4
Inventing Anna, by Shonda Rhimes
DECEMBER BEST  MOVIES & SERIES ON
 Prime Video
Mrs Maisel season 4, by Amy Sherman-Palladino
Encounter by: Michael Pearce, Written by: Joe Barton, Michael Pearce
Starring : Riz Ahmed, Octavia Spencer, Rory Cochrane, Lucian-River Chauhan and Aditya Geddada
Rooney, by Matt Smith
Being the Ricardos, by Aaron Sorkin, with Nicole Kidman,  Javier Bardem & JK Simmons, on December 21.
Lucille Ball (Nicole Kidman) and Desi Arnaz (Javier Bardem) are threatened by shocking personal accusations, a political smear and cultural taboos in.
A revealing glimpse of the couple's complex romantic and professional relationship, the film takes audiences into the writers' room, onto the soundstage and behind closed doors with Ball and Arnaz during one critical production week of their groundbreaking sitcom "I Love Lucy.
Spencer, by Pablo Larrain – On January 17th
DECEMBER BEST  MOVIES & SERIES ON
 Canal+
Those who wish me dead, by Taylor Sheridan, on December 3rd
City of Lies, December 7, by Brad Furman
This is Us, season 6
DECEMBER BEST  MOVIES & SERIES ON
Starzplay
Doctor Death, by Patrick Macmanus with Joshua Jackson, Alec Baldwin & Christian Slater,now
BMF, now
DECEMBER BEST  MOVIES & SERIES ON
Apple TV
Swan Song, by Benjamin Cleay on December 17
The Tragedy of Lady MacBeth, by Joel Coen on December 25.
DECEMBER BEST  MOVIES & SERIES ON
DISNEY PLUS
The Beatles get back, by Peter Jackson
The Book of Boba Fett, by Dave Filoni et Jon Favreau
And The Mandalorian season 3, by Jon Favreau
Encanto by Byron Howard, Jared Bush & Charise Castro Smith.
Para/llèles
Parallèles tells the story of four friends – Bilal, Romane, Samuel and Victor, whose lives are turned upside down when a mysterious event separates them and propels them into parallel dimensions. They will do everything in their power to understand what happened. And try to go back to their world "before".
Created by Quoc Dang Tran (Dix pour cent, Marianne), co-written by Anastasia Heinzl (Au-delà des apparences) and directed by Benjamin Rocher and Jean-Baptiste Saurel with Thomas Chomel.