Your new movies and series. 
Your new films & series
In theaters & on your platforms
News on movies and series
Netflix at the Cinémathèque!
Harry Potter is celebrating his 20 years!
Interview with Gessica Geneus on Freda, Haitian film | Cinewax
Cinewax presents the film FREDA, with an interview with director Gessica Geneus.
Freda lives with her mother and sister in a working class neighborhood of Port-au-Prince. Faced with the challenges of everyday life in Haiti, each of them wonders whether to leave or stay. Freda wants to believe in the future of her country.
"Sort of" is a funny and touching series in the tradition of "Fleabag". The emancipation attempt of a transgender main character, played by the Canadian co-writer and actor Bilal Baig
Michael Keaton
The 70-year-old actor is currently in the cast of "Dopesick", an excellent series about the ravages of opioids presented on Disney+ since November 12, and will again be Vulture in "Morbius" as well as Batman in "The Flash", both in theaters next year. A look back at his five most memorable films.
Dean Stockwell
Il était l'une des figures de la série télévisée Code Quantum. L'acteur américain Dean Stockwell, star des années 1990 et visage familier d'Hollywood durant des décennies, est mort à l'âge de 85 ans dimanche 7 novembre, a annoncé son agent.
Festivals
Toulouse
"Projection transition", a film festival on the low-carbon transition
Festival ciné banlieue
Djemel Barek's Best Actor Award
This year, the award for best male actor of the Festival CinéBanlieue will be named Djemel Barek. On this occasion, the festival will show the film by David Oelhoffen Loin des Hommes, a major film in the career of the Franco-Algerian actor who died in 2020. A look back at his career. 
This year, the award for Best Actress of the Festival CinéBanlieue will be named Darling Légitimus. 
On this occasion, the festival will show the documentary Darling Légitimus,  and the film by Euzhan Palcy Rue Cases-Nègres, which earned her the Volpi Cup for best actress at the 40th Venice Film Festival in 1983. 
​
Hawai'i International Film Festival (HIFF) endeavors to recognize new and emerging talent, promote career development and original collaborations through innovative education programs, and facilitate dynamic cultural exchange through the cinema arts
The Créteil Women's Film Festival: send your film. The 44th edition will take place from March 11 to 20, 2022
Second edition of Marseille Series Stories, the first festival of series adapted from literary works, will be held from November 18 to 21, 2021.
He was one of the figures of the television series Code Quantum. American actor Dean Stockwell, star of the 1990s and a familiar face in Hollywood for decades, died at the age of 85 on Sunday, November 7, his agent announced.
ALL YOU WANT TO KNOW ABOUT CURRENT FILMS & SERIES
IN THEATERS AND AT HOME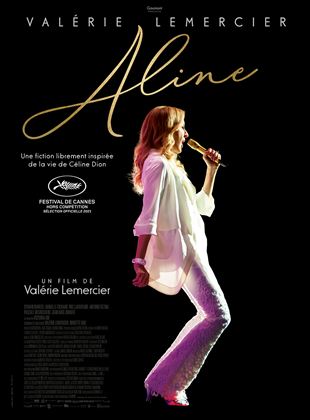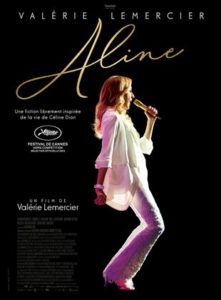 Aline,by Valérie Lemercier
Synopsis
Quebec, late 60's, Sylvette and Anglomard welcome their 14th child: Aline.
In the Dieu family, music is king and when Aline grows up she is discovered to have a golden voice. When he hears this voice, the music producer Guy-Claude has only one idea in mind… to make Aline the greatest singer in the world.
Supported by her family and guided by Guy-Claude's experience and budding love, they will write together the pages of an extraordinary destiny; a love story that will sweep us along on a wave of emotions.
Review
For you Celine.
Valérie Lemercier has the art of telling stories by interpreting them.
In "Aline", a tribute to Céline Dion – she dedicates the film to her at the end of the credits with a beautiful "Pour toi Céline" – the director looks back at the career of the great singer, who was criticized for her looks, her family and … her need for space, while she lived with thirteen brothers and sisters in the same house.
Valérie Lemercier did years of research and large production resources were used to make this film that would remind us of big American productions, if not for this particular touch of stage comedy. We remember of course her dancing the famous choreography of "Rabbi Jacob" at the César. And the humor, tenderness and lucidity are found in the dialogues and some scenes are sometimes reminiscent of sketches. 
Moving, very well acted, "Aline", whose release has been postponed twice, has finally arrived on our screens at the right time. It's good to see love, tenderness, glitter and above all the extraordinary story of an ordinary woman (I advise you to listen to the song "Ordinaire"). 
She did not call the film "Celine", which adds fiction and strengthens the story, which is about her  and at same time, she is a fantasy
The songs of Celine Dion are interpreted by Victoria Sio who was spotted during the competition of "The Voice" and whose talent we hope will be highlighted again.
Go and watch it, you will have a great time. 
2.
MY SUGGESTIONS OF FILMS & SERIES
Today, November 17th:
Les magnétiques, by  Vincent Maël Cardona
A small provincial town in the early 80s. Philippe lives in the shadow of his brother, Jérôme, the black sun of the gang. Between the pirate radio, the father's garage and the threat of military service, the two brothers are unaware that they are living in the last fires of a world that is about to disappear.
Memoria, by Apichatpong Weerasethakul
At daybreak I was surprised by a big BANG and did not find sleep again. In Bogota, through the mountains, in the tunnel, near the river. A Bang.
With Tilda Swinton, Jeanne Balibar, Juan Pablo Urrego, Daniel Gimenez Cacho
Olga, by Élie Grappe
2013. A 15-year-old gymnast is torn between Switzerland, where she is training for the European Championships in preparation for the Olympics, and Ukraine where her mother, a journalist, is covering the events of Euromaidan.
With Nastya Budiashkina, Sabrina Rubtsova.
On est fait pour s'entendre,  by Pascal Elbé with andrine Kiberlain, François Berléand, Pascal Elbé.
Antoine seems to listen to nothing and no one: his students (who demand more attention), his colleagues (who don't like his lack of concentration), his lovers (who blame him for his lack of empathy)… And for good reason: Antoine is still young but has lost a lot of hearing. His new neighbor Claire, who has come to live temporarily with her sister and daughter after the loss of her husband, dreams of peace and quiet. Not a neighbor as noisy as Antoine, with his loud music and his alarm clock that rings endlessly. And yet, Claire and Antoine are made to get along!
C'mon C'mon, on November 19, by Mike Mills, with  Joaquin Phoenix, Gaby Hoffmann & Woody Norman.
Later (and we are looking forward to it)
House of Gucci, by Ridley Scott, on November 24th
Batman, by Matt Reeves. With Robert Pattinson et Zoe Kravitz.
Sos fantôme L'Héritage, by Jason Reitman
With  Paul Rudd, Carrie Coon, Mckenna Grace, Finn Wolfhard, Bill Murray, Sigourney Weaver, Dan Aykroyd.
Station Eleven, by Mackenzie Davis.
Station Eleven is an upcoming sci-fi miniseries based on the 2014 novel of the same name by Emily St. John Mandel that is scheduled to air on HBO Max on December 16.
Une jeune fille qui va bien, first movie directed by Sandrine Kiberlain, with Rebecca Marder, Anthony Bajon, Sandrine Kiberlain
Moonfall, by Roland Emmerich.
L'événement, by Audrey Diwan.
Licorice Pizza, on November 26, by Paul Thomas Anderson.
In the San Fernando Valley in the 1970s, various characters cross paths: a young successful high school actor (Cooper Hoffman), politician Joel Wachs running for office (Benny Safdie) and an old school producer and filmmaker (Bradley Cooper).
Lightyear, by Angus MacLane. (2022)
King Richard  (1er décembre), story of Venus and Serena Williams, by Reinaldo Marcus Green
Will Smith, with Saniyya Sidney & Demi Singleton
On  HBO Max* on November 19.
Landscapers, by Ed Sinclair, with Olivia Colman et David Thewlis, on December 6th on HBO
Elvis, by Baz Luhrmann.
Downtown Abbey, a new era, by Simon Curtis.
WEEKLY TIPS & OPINIONS
FROM PROFESSIONALS  WRITERS, SCREENWRITERS, DIRECTORS, COMPOSERS…
Reader Question: Where do you go for inspiration when the words just aren't coming?  by Scott Myers |
The best recent science fiction, fantasy and horror | Science fiction books | The Guardian
4. AT HOME ON TV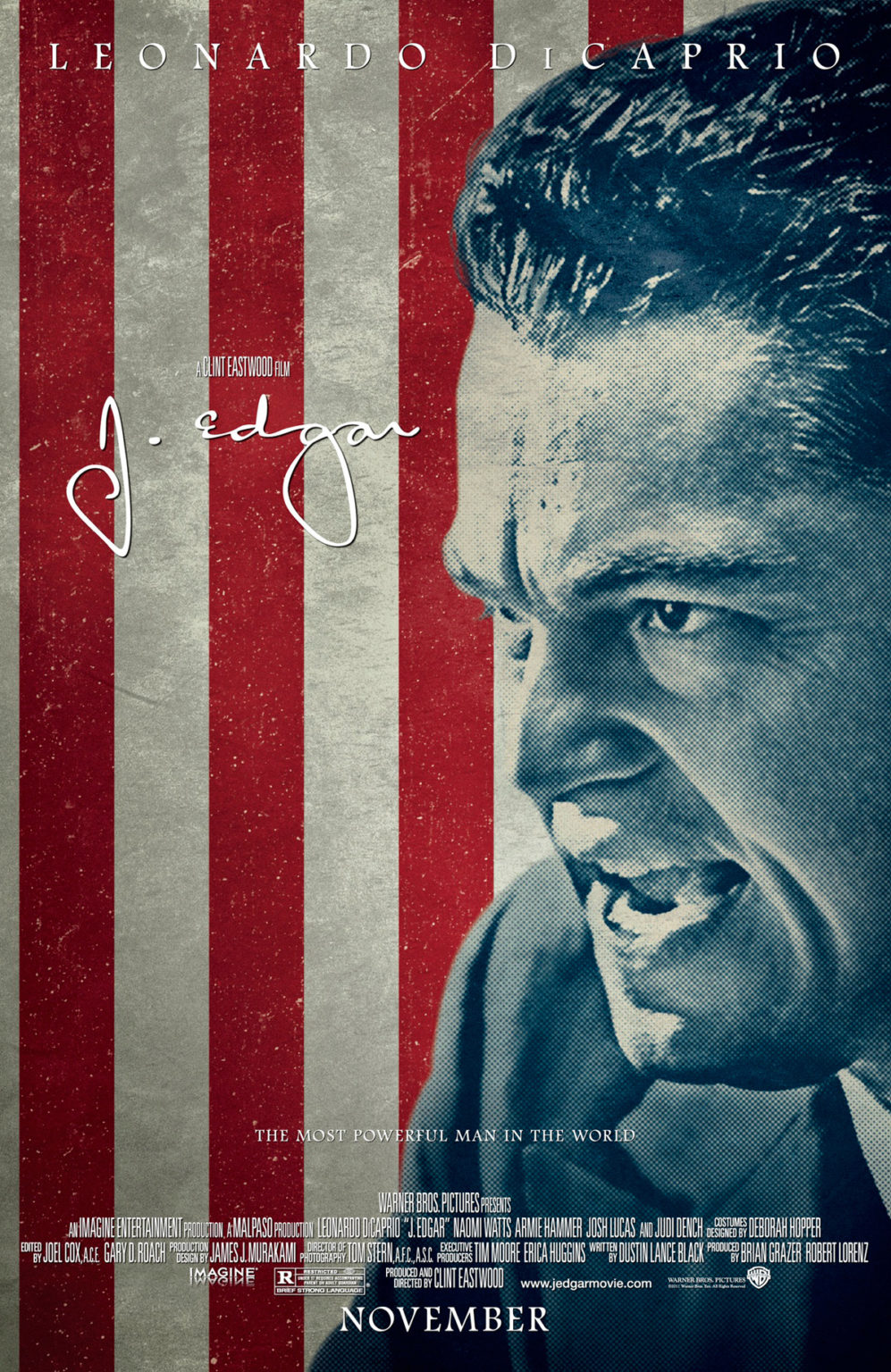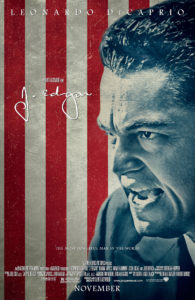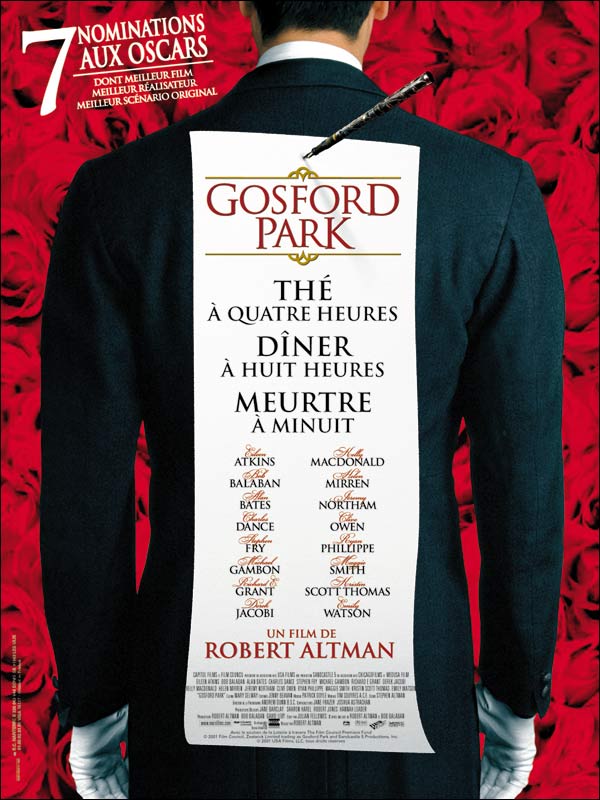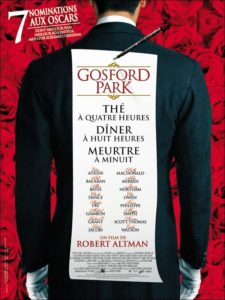 Mercredi- Wednesday
TF1: New Amsterdam
Canal Plus: Nightmare Island
Arte : C'est ça l'amour, de Claire Burger
6Ter : Rocky
Jeudi – Thursday
Canal Plus : American crime story: impeachment
Arte : Dérapage, de Ziad Doueiri, scénario de Pierre Lemaitre et Perrine Margaine, l'adaptation de son roman "Cadres noirs".
W9: Seven sisters
TMC: Edge of tomorrow
Vendredi – Friday
Chérie 25: Un homme idéal
Arte : À deux sous les étoiles, de Christina Ebelt
After the loss of their apartment, a mother and her son find refuge in the woods on the edge of town… A critical portrait of today's society, coupled with a powerful hymn to maternal and filial love.
Samedi – Saturday
Arte : Chasseurs de trésors au service du roi de Andrea Oster
Dimanche – Sunday
Arte : J. Edgar, de Clint Eastwood avec Leonardo DiCaprio (J. Edgar Hoover)
Lundi – Monday
France 5 : Out of Africa
Arte : Gosford Park, de Robert Altman
Mary enters the service of an old, egotistical and snobbish lady and accompanies her on a hunting trip, where she discovers the habits and customs of her milieu… Inspired by Renoir's "La règle du jeu", the great Robert Altman offers a jubilant painting of the twilight of the British aristocracy. With Maggie Smith, Kelly Macdonald, Emily Watson and Kristin Scott Thomas.
TMC : Pulp fiction
Mardi – Tuesday
NRJ 12 : Oblivion
Arte :Retour à Reims, de Jean-Gabriel Périot
Adapting Didier Eribon's remarkable story, Jean-Gabriel Périot tells the painful and political story of the workers of France, thanks to a rich montage of archives linking the intimate to the collective and the voice of Adèle Haenel.
C8:  La conquête de l'Ouest
Mercredi- Wednesday
Arte: Espion, de Nicolas Saada
France 4 : Tous en Martinique
5. 

AT HOME, 

ON YOUR PLATFORMS
 YOUR NEW MOVIES & SERIES ON
ARTE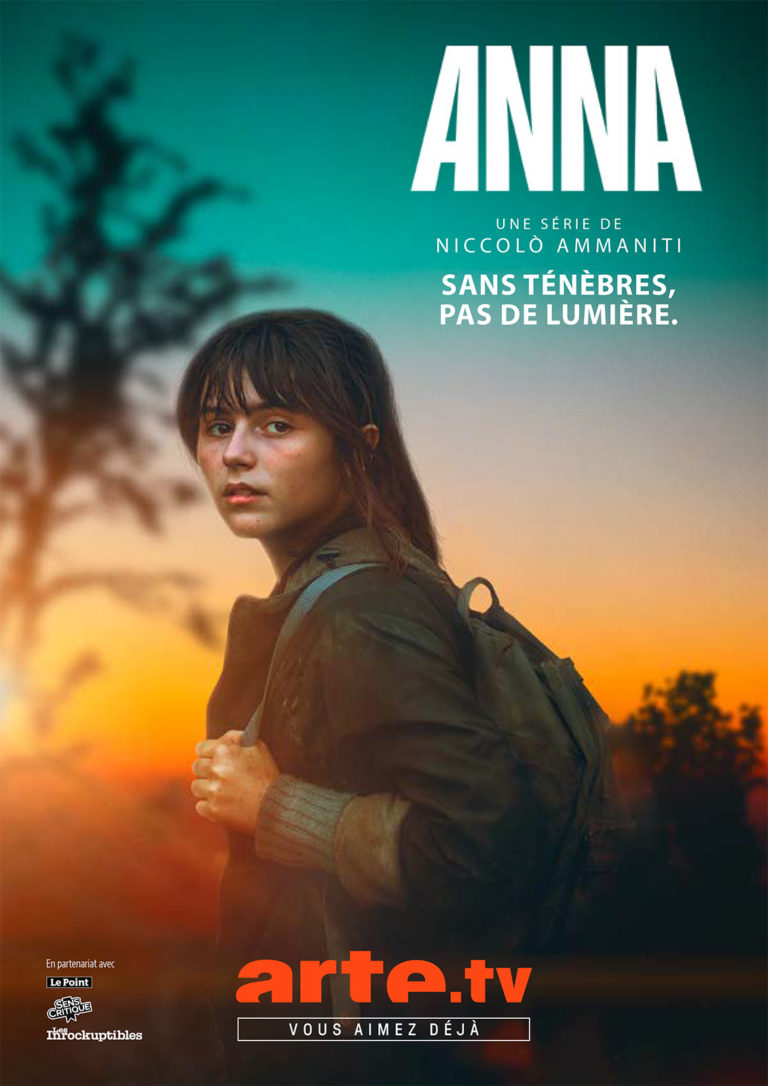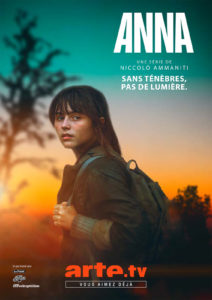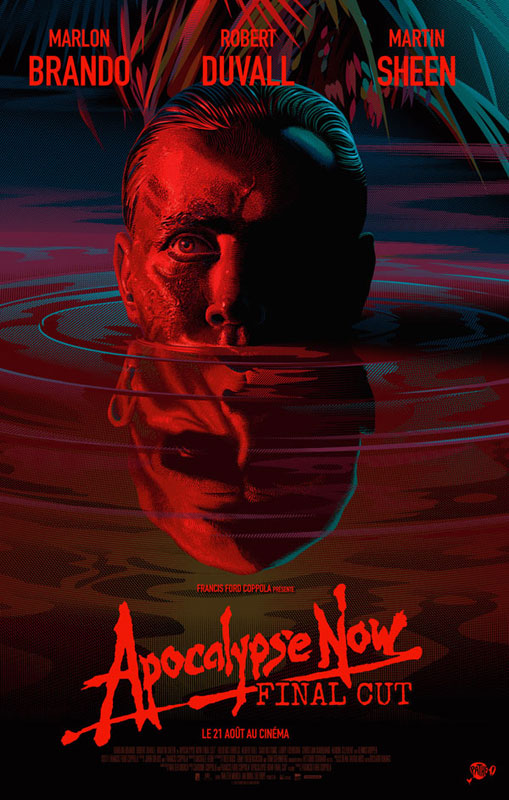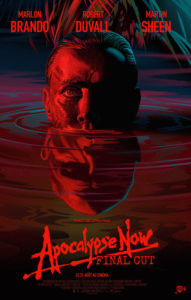 FILM
Apocalypse Now Final Cut, by Francis Ford Coppola
Dogman, by Matteo Garrone.
Parole-donnee ,Brazilian drama film directed by Anselmo Duarte, released in 1962, and adapted from the eponymous play by Alfredo Dias Gomes.
La-rose-tatouee by Daniel Mann, with Anna Magnani (Serafina Delle Rose), Burt Lancaster (Alvaro Mangiacavallo), Marisa Pavan (Rosa Delle Rose), Ben Cooper (Jack Hunter).
The life of an unremarkable mother is turned upside down by her role as a juror in an infanticide trial that radically changes her view of motherhood. A Japanese series as hard as it is poignant, illuminating the blind spots of a patriarchal society corseted by convention.
Présumé innocent by Alan J. Pakula
A famous lawyer is accused of the murder of his ex-mistress. Is he the victim of a plot or a cold and cunning monster? Played by the impeccable Harrison Ford and orchestrated by Alan J. Pakula, this is a film of skillful suspense that keeps the viewer on the edge of his seat until the final twist.
Lust-caution, by Ang Lee with Tony Leung
SERIES
A cult political series created by Adam Price, Borgen follows the struggle of an ambitious politician, Birgit Nyborg (Sidse Babett Knudsen), to gain and keep power. A dive into the cannibal world of Danish politics alongside a female character of incredible strength and tenacity. Replay in full on arte.tv until October 31, 2022.
A summit of black humor, each episode having its own plot but always marked by the presence of the number 9… Unpublished in France, an acidic series like an afternoon tea gone wrong, rewarded by a string of awards and which made a hit of audience in the UK.
DOCUMENTARY
Guerre-du-donbass-le-drame-ukrainien-1-2 by Claire Walding
Abba-forever, by Chris Hunt
Arthur-rubinstein-le-concert-d-adieu, by Anne-Kathrin Peitz
Cary-grant-de-l-autre-cote-du-miroir
Née-a-auschwitz by Eszter Cseke
À/restituer  by Nora Philippe: Africa & its art
L'identite-juive-au-miroir-de-l-art   by Marina Farschid
Kreatur: le magazine des combats féministes
Santé : les femmes sont-elles discriminées ?
Claudia Cardinale de Emmanuelle Nobecourt
La Cinémathèque Française
YOUR NEW MOVIES & SERIES ON
NETFLIX
La princesse de Chicago, by Mike Rohl, on November 18
Cowboy Bebop, on November 19
Hellbound, by Yeon Sang-ho, on November 19
Bruised, by and with Halle Berry, on November 24
Jackie Justice (Halle Berry) is a mixed martial arts fighter who leaves the sport in disgrace. Down on her luck and simmering with rage and regret years after her last fight, she's coaxed into a brutal underground fight by her manager and boyfriend Desi (Adan Canto) and grabs the attention of a fight league promoter (Shamier Anderson) who promises Jackie a life back in the octagon.
But the road to redemption becomes unexpectedly personal when Manny (Danny Boyd, Jr.) — the son she gave up as an infant — shows up at her doorstep.
BRUISED marks the directorial debut of Academy Award winner Halle Berry and also stars Adriane Lenox, Sheila Atim, Valentina Shevchenko, and Stephen McKinley Henderson.
On Christmas on November 24 : RobinRobin
A boy called Christmas, by Gil Kenan, on November 24
Ozark,season 4  (January 21, 2022)
Stranger Things, season 4
Emily in Paris season 2, on December 22nd
The Lost Daughter, on December 31st
Written & directed by Maggie Gyllenhaal, with Olivia Colman, Jessie Buckley, Dakota Johnson, Ed Harris, Peter Sarsgaard, Dagmara Dominczyk & Paul Mescal.
The Power of the dog, de Jane Campion, on December 1st.
With Benedict Cumberbatch, Kirsten Dunst, Jesse Plemons, & Kodi Smit-McPhee
Don't Look up, by Adam McKay, on December 24
Voir, by David Fincher & David Prior
 YOUR NEW MOVIES & SERIES ON
 Prime Video
The wheel of the time, inspired by the novels of the American writer Robert Jordan.
Created by Rafe Judkins with Rosamund Pike. Starting November 19.
The Wheel of Time follows Moiraine, a member of the powerful female channeling organization called the Aes Sedai, who takes in a group of five young people from a small village following an attack by the forces of the Dark One, a malevolent evil entity that seeks to destroy the Frame (existence).
Of these five, she believes that one may be the reincarnation of the Dragon, an ancient hero and powerful channeler who is prophesied to save the world or destroy it.
Being the Ricardos, by Aaron Sorkin, with Nicole Kidman,  Javier Bardem & JK Simmons, on December 21.
Lucille Ball (Nicole Kidman) and Desi Arnaz (Javier Bardem) are threatened by shocking personal accusations, a political smear and cultural taboos in.
A revealing glimpse of the couple's complex romantic and professional relationship, the film takes audiences into the writers' room, onto the soundstage and behind closed doors with Ball and Arnaz during one critical production week of their groundbreaking sitcom "I Love Lucy.
YOUR NEW MOVIES & SERIES ON
 Canal+
​
Paraiso, by Fernando González Molina, Ruth García & David Oliva, now.
Hope Gap / Goodbye, by William Nicholson,now.
Married for thirty years, Grace and Edward live peacefully in their cottage on the English coast. She, exuberant and voluble, manages the house. He, discreet and self-effacing, is completing a career as a teacher. But that morning, this well-ordered life is about to be shattered. On the occasion of a visit from their son Jamie, Edward finds the courage to tell his wife his decision: in one hour, he will leave the house for a new life.
Director William Nicholson tells the story of a separation full of fierce humor and hope. He was inspired by his own play, "The Retreat from Russia", whose title evokes the Napoleonic defeat that precipitated its fal
American Rust, by Brian McGreevy & Lee Shipman, with  Jeff Daniels & Maura Tierney, on November 25.
Time, by Jimmy McGovern, on November 29th
YOUR NEW MOVIES & SERIES ON
Starzplay
Doctor Death, by Patrick Macmanus with Joshua Jackson, Alec Baldwin & Christian Slater,now
BMF, now
YOUR NEW MOVIES & SERIES ON
Apple TV
Swan Song, by Benjamin Cleay on December 17
Dr Brain, by Kim Jee-Woon: Korean series with Lee Sun Kyun (Parasite ), today.
The Tragedy of Lady MacBeth, by Joel Coen on December 25.
YOUR NEW MOVIES & SERIES ON
DISNEY PLUS
The Book of Boba Fett, by Dave Filoni et Jon Favreau
The Mandalorian season 3, by Jon Favreau
Encanto by Byron Howard, Jared Bush & Charise Castro Smith. On November 24
Hawkeye, on November 24, by Jonathan Igla
Para/llèles
Parallèles tells the story of four friends – Bilal, Romane, Samuel and Victor, whose lives are turned upside down when a mysterious event separates them and propels them into parallel dimensions. They will do everything in their power to understand what happened. And try to go back to their world "before".
Created by Quoc Dang Tran (Dix pour cent, Marianne), co-written by Anastasia Heinzl (Au-delà des apparences) and directed by Benjamin Rocher and Jean-Baptiste Saurel with Thomas Chomel.