Dear Tenant, by Cheng Yu-chieh is available on streaming LGBTQ platform GagaOolala.
Dear Tenant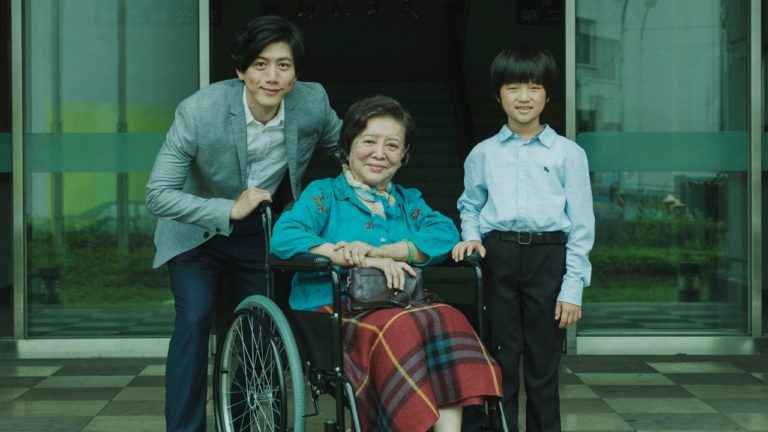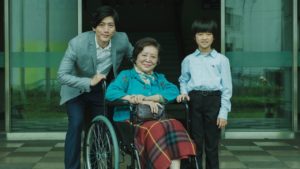 Synopsis
For the past five years, Lin has looked after the son (Yo-yu) and elderly mother (Mrs. Chou) of his deceased boyfriend (Li-wei), living together like a family. It is Lin's way of remembering Li-wei – by continuing to be in the life he once had and loving the people he once loved.
But when Mrs. Chou passes away, her other son (Li-gang) returns from overseas and discovers that Mrs. Chou's property was transferred to Yo-yu, who has been legally adopted by Lin.
Li-gang contacts the police, accusing Lin of killing his mother. As the ensuing investigation continues, more and more evidence mounts against Lin…
The film
From the very first scene, we understand that Lin lives in pain. However, he has not been arrested yet.
Every day he takes care of the old lady, mother of her deceased lover. Lin takes care of the little boy, but a sadness constantly hovers in his eyes when he cooks or teaches piano.
Gradually, as the investigation of the old woman's death unfolds, the past becomes intertwined with the present. The thread of the relationship between Lin, the son he adopted, and the grandmother slowly unfolds.
The sweetness of the relationship between Lin and the child, old age and illness, homosexuality accepted in this family but rejected in society and considered an aggravating factor in the investigation are all subjects addressed in Dear Tenant.
The presence of nature, with the mountains and the rain, reinforces the poetry of the film.  Fran composed the music for the film, and the piano adds a nostalgic touch to the story.
At the 57th Golden Horse Awards, Tzu-yi Mo won Best Actor and Grace Chen Shu-fang won Best Supporting Actress. It also won an award for Best Original Score.
And Dear Tenant was nominated four times for Best Picture, Best Screenplay and Best Director.
Cheng Yu-chieh
The director began his career as an actor, starring in the short film Baby Face (2000). He made his first feature film as a director with Do Over (2006), which won the Grand Prize and the Audience Award at the Taipei Film Festival.
His second feature, Yang Yang (2009), had its world premiere at the Berlin International Film Festival.
Cheng also co-wrote and directed both seasons of the award-winning mini-series The Days We Stared at the Sun (2010 and 2017) and co-directed the children's drama Wawa No Cidal (2015).
With Mo Tzu-yi (Lin Chien-yi), Bai Runyin (Yo-yu), Chen Shu-fang (Mrs. Chou), Yao Yao-Chun (Li-wei), Jay Shih (Li-gang), Wu Pong-fong (Sergeant), Cherry Hsieh (Prosecutor Chang), Wang Ko-yuan (Eric)
TO BE SEEN ON GAGAOOLALA.