What to watch in August.
On the bilingual Movieintheair blog, I do for you a press review every Wednesday and keep the best of national and international audiovisual news.
In your theaters, at home
Five movies to watch in August
NEWS
As of July 21, the health pass is mandatory for screening rooms that plan to welcome an audience of 50 people or more. …
Wearing a mask is mandatory for all persons not subject to the health pass (mandatory for 11 years old and over, strongly recommended for 6 years old and over)
Keep going to the movies !
 ENTERTAINMENT NEWS
Two new pictures of  The Crown next season (source :Netflix)
Dominic West ( The Wire, The Affair…) will play Prince Charles and Elizabeth Debicki, (Tenet) Lady Di.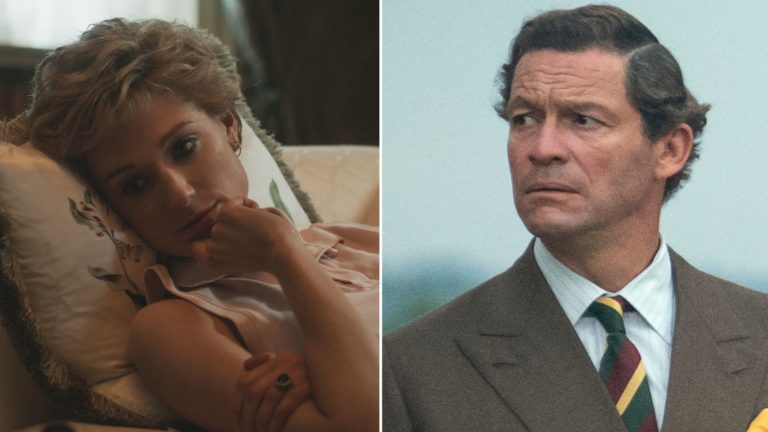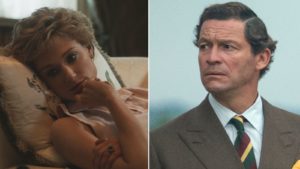 What do we know about Wes Anderson's next film?
Scarlett Johansson, Tom Hanks and Rupert Friend will be in it.
As well as Margot Robbie after the end of the shooting of the next film by Damien Chazelle, "Babylon" in which she will star with Brad Pitt, then she will play in the next film by David O. Russell ("Happiness Therapy"), as well as in "Barbie", co-written and directed by Greta Gerwig ("Lady Bird").
FESTIVALS
OPEN AIR FILM FESTIVAL – LA VILLETTE JULY 16 TO AUGUST 31
FROM AUGUST 26 TO SEPTEMBER 2ND, SERIES MANIA FESTIVAL- ALL ABOUT IT HERE
FESTIVAL  DU FILM AMERICAIN DE DEAUVILLE
TO WATCH IN AUGUST
ALL YOU WANT TO KNOW IN THEATERS AND AT HOME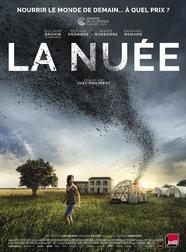 The Swarm, by Just Phillippot
Synopsis
In a deserted and dilapidated farmhouse in the south of France, Virginie, a single mother, raises her two children and edible grasshoppers to try to avoid bankruptcy.
Riddled with debt, she struggles daily to survive with clients and suppliers who pressurize her. After an accident, she notices that grasshoppers that have tasted her blood grow better and faster.
The film
Accidentally vampirised, Virginie suffers martyrdom so as not to have to give up her choice.
This horror film takes you by storm. The story of this woman who fights her way out and ends up submitting to the insect she kills is both disturbing and fascinating. Suliane Brahim, tall and skinny like her insects, only works day and night and has only one obsession, her grasshoppers.
The Swarm speaks to us about the environment, human suffering and the rural environment that is socially and economically hard.
Between horror and fascination, we are completely addicted to this story.
We find in this social drama directed by Just Philippot and written by Jérôme Genevray and Franck Victor, references to Hitchcock (The Birds), Ridley Scott (Alien) and a bit of documentary filmmaker Raymond Depardon.
Selected at the Critics' Week selection at the 2020 Cannes Film Festival and twice awarded at the Sitges International Fantastic Film Festival (Jury Prize and Best Actress), The Swarm is Just Philippot's first feature film.
TO WATCH IN THEATERS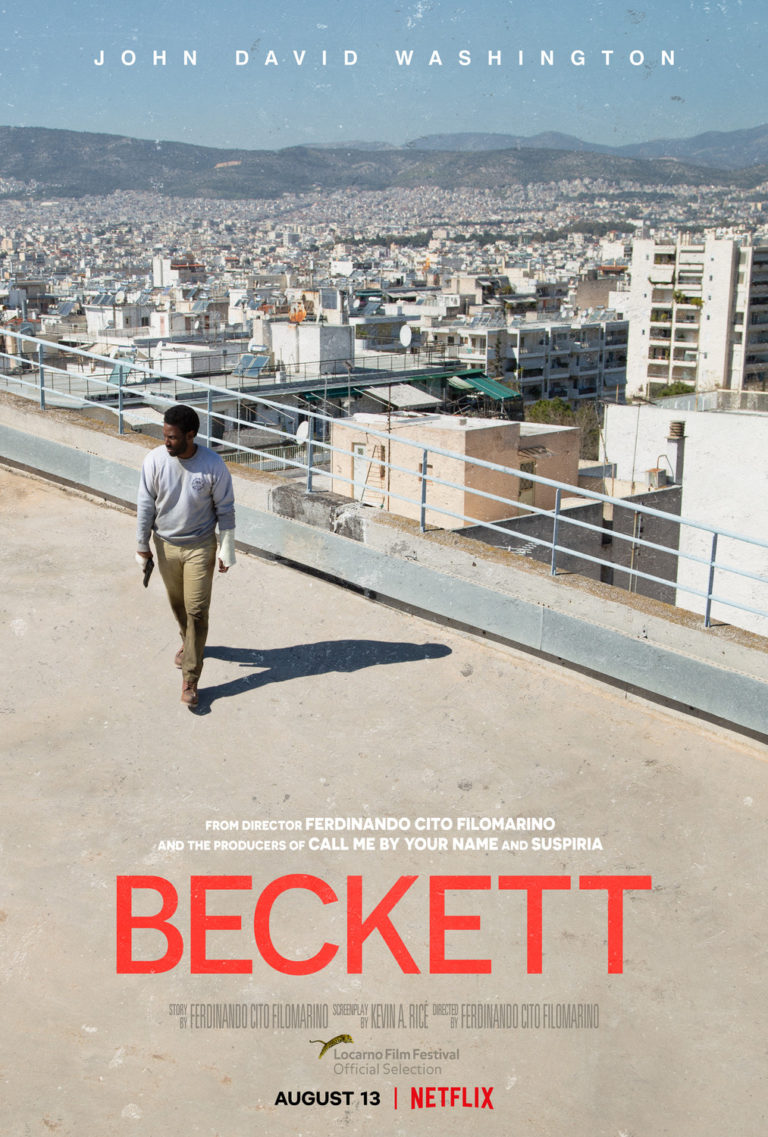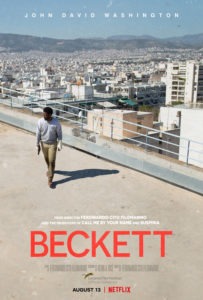 Beckett, by Ferdinando Cito Filomarino
Synopsis
After a tragic traffic accident in Greece, Beckett, an American tourist, finds himself caught up in a dangerous political plot and must flee for his life.
The film
John David Washington (Blackkklansman, Tenet) plays the lead role of this hero, who runs for his life.
Breathless like The Fugitive, violent like Three Days of the Condor and kind of an action movie like Die Hard, Beckett takes us to the heart of Greece today.
As usual John David Washington is impeccable in the role of this man caught by chance in a political machination that exceeds him.
From the beginning to the end, the director does not leave us any respite and we do not blow a single moment. The end is masterful.
Ferdinando Cito Filomarino is a young director. For the record, his great uncle was Luchino Visconti. Previously, he has worked with Luca Guadagnino (Call me by your name, We are who we are).
To see now on Netflix.
With John David Washington ("Tenet"), Oscar winner Alicia Vikander and Boyd Holbrook ("Narcos").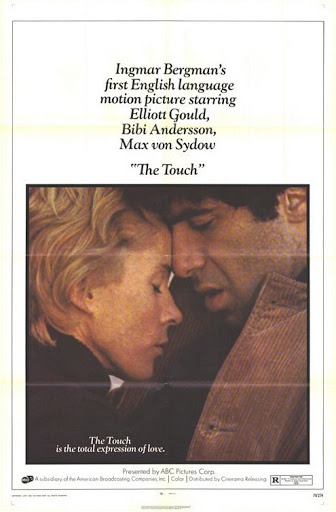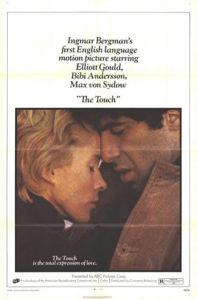 The Touch, by Ingmar Bergman
Synopsis
In a small provincial town in Sweden, Karin, a thirty-something housewife, and her doctor husband befriend a stranger, David, who has arrived on an archaeological mission. During a lunch at the couple's home, he makes a sudden declaration of love to the young woman that leaves her speechless. Although she is happily married, and without seeming to understand the reason, Karin is tempted to have an adventure with this man.
The film
Karin (Bibi Andersson) cannot resist David's (Eliott Gould) advances. We feel that this story is stronger than her. Despite the constraints imposed by her marriage, and the happiness she finds with her husband (Max von Sydow) and children, she fells for this hard, tortured man. Indeed, David has lost his entire family in the camps.
Death is part of their story, as much to her as to him. They both miss something in their lives and the death of the people they loved feeds their bond.
Karin is at the heart of this film, whose first name could also have been the title, her doubts and desires. But something does indeed bind them, and "Le Lien"is the French title. Yet the English title, The Touch, is more accurate.  We feel, and this is of course the director's point of view, that Karin needs to be touched in spite of all that this implies in her life and the gossip of this small provincial town.
Ingmar Bergman pushes human beings to their limits and knows how to set it on the screen. This is the strength – among other things – of his films.
Arte's word
Ingmar Bergman's first film shot partially in English, The Touch remains one of the least known works in his filmography. Yet the director offers Bibi Andersson, one of his favorite actresses, a tailor-made role of great emotional intensity, opposite a flayed Elliott Gould as an uprooted wandering Jew.
With Bibi Andersson (Karin Vergerus), Max von Sydow (Andreas Vergerus), Elliott Gould (David Kovac), Sheila Reid (Sara Kovac).
Currently on ARTE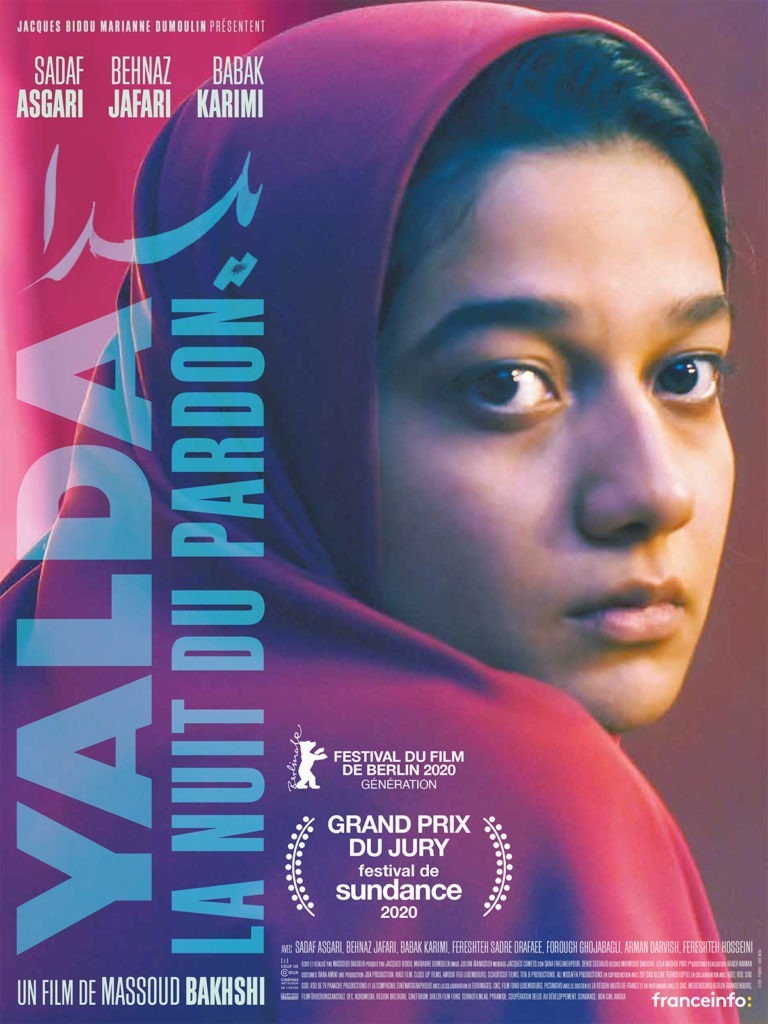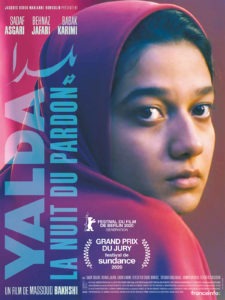 Yalda, by Massoud Bakhshi
Synopsis
Maryam, 22, is sentenced to death for accidentally killing her much older husband, Nasser. According to Iranian law, the condemned man can be pardoned if the victim's family forgives him. Maryam's fate will be decided by Mona, Nasser's daughter, in a live television broadcast before thousands of viewers.
The film
As the Taliban once again have the power to kill, imprison and rape anyone they want, be it women, little girls or newborns in Afghanistan, Yalda, reminds us that women in Iran have no rights. This program, which really exists, shows us a very sad reality, that of women's rights, still violated in many countries.
In Yalda, the night of forgiveness, a young woman is pushed by her mother into the arms of a 65 year old man because he is rich. As she accidentally kills him, she faces death by hanging. Only forgiveness on a live television show can save her.
So, and this is chilling, while here we are texting for soccer games or bad singers, the viewers have to vote 1 to save her life, and 2 to condemn her, in addition to the forgiveness granted by the in-laws. The only merit that can be given to her (!) is that she saves the lives of some women.
Yalda also shows us a ruthless social reality.
The daughter-in-law played by Faghiheh Soltani subtly plays the role of the one who holds the power of life or death over the young Maryam.
The actress Sadaf Asgari who plays Maryam, is extraordinary. She declared:
"I built this heroine with the help of Massoud Bakhshi and I looked for her in the Iranian society, in the heart of trials and prisons. Maryam is a very ordinary character, like the people in the street".
This film received the Grand Jury Prize at the Sundance Film Festival in 2020.
CURRENTLY ON CANAL PLUS.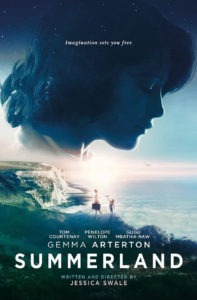 Summerland, by Jessica Swale
Synopsis
During World War II, Alice, a scientist and author, lives alone and reclusive in a small town in the English countryside. She does not like children, and is nicknamed "The Witch".
While the children are temporarily hosted in families, sent by their parents, while waiting for the bombing to stop in London, Alice is forced to take in Frank, a ten-year-old boy. She accepts, but only for a week.
The film
Little by little, we discover the past of Alice Lamb, played by Gemma Arterton, a woman on the bangs of society, and without revealing the plot, the director Jessica Swale plunges us into an atmosphere that had already been treated in a very beautiful film, Hope and Glory, by John Boorman.
If Summerland is less strong, it delicately underlines the desire for elsewhere and the need for dreams of children and adults.
Little by little, Alice becomes attached to the child and introduces him to her world.
The young boy, Franck, played by Lucas Bond and Vera played by Gugu Mbatha-Raw (The Morning Show) complete this beautiful film soon available on Canal Plus.
ON CANAL PLUS FROM AUGUST 24TH.
WHAT YOU SHOULD WATCH IN AUGUST
2. 
In movie theaters
STILL IN THEATERS
Free Guy, by Shaul Levy
Sentimental, by Cesc Gay
ROUGE  by Farid Bentoumi, with  Zita Hanrot, Sami Bouajila, Céline Sallette, Olivier Gourmet
TO WATCH IN AUGUST – ON 18TH 
Les fantasmes,  by Stéphane Foenkinos , David Foenkinos, on August 18
Drive my car, by Ryūsuke Hamaguchi on August 18
Bac Nord by Cédric Jimenez on August 18
LATER
FRAGILE, by Emma Benestan, starring Yasin Houicha, Oulaya Amamra (César of the best female hopeful for Divines), Tiphaine Daviot, Raphaël Quenard, Bilel Chegrani, Tassadit Mandi, Diong-Keba Tacu, Guillermo Guiz, Samira Sedira.
In theaters on August 25.
Synopsis:
Az works for an oyster farmer in Sète. He knows oysters by heart, he opens them by the hundreds. In one of them, Az decides to hide a ring, to ask his girlfriend Jess to marry him. She doesn't say yes. Fortunately, his gang of friends is ready to do anything to help him get out of trouble.
Scenes from a marriage, HBO series, with  Oscar Isaac & Jessica Chastain, by Hagai Levi ! (The Affair, Be Tipul-En Thérapie- Our Boys) 
La Troisième guerre, by Giovanni Aloi
Léo has just finished his classes and for his first assignment, he is sent on a Sentinel mission. Here he is, pacing the streets of the capital, with nothing to do but keep an eye out for a possible threat…
With ANTHONY BAJON , KARIM LEKLOU , LEÏLA BEKHTI
Cry Macho, by Clint Eastwood
WILD INDIAN, de Lyle Mitchell Corbine Jr. avec Jesse Eisenberg, Michael Greyeyes
NYC Epicenters: 9/11 → 2021 ½ (2021), de Spike Lee
3.
WEEKLY TIPS & OPINIONS
FROM 

PROFESSIONALS

 WRITERS, SCREENWRITERS, DIRECTORS, COMPOSERS…
Writing Mantra: Set aside your attachments | by Scott Myers 
Separation as a Theme in Pixar Movies | by Scott Myers
Black List writers on the craft: Characters (Part 5) | by Scott Myers
The Nemesis as the Protagonist's 'Shadow' | by Scott Myers
4. AT HOME ON TV
Movies and series to watch in August

Mercredi- Wednesday
Jeudi – Thursday
Arte.: Un-espion-tres-recherche-1-6 de Ivan Zacharias
TF1: Astérix et Obélix contre César
TMC: Marie-Francine
Vendredi – Friday
Canal Plus: Comme des bêtes
Samedi – Saturday
Arte : La-grande-histoire-des-peuples-d-amerique-1-4/
Dimanche – Sunday
Arte: La Mome
TF1 : Suicide Squads
Lundi – Monday
Arte : Seraphine  de Martin Provost
Mardi – Tuesday
Arte: Moscou les voix de la mémoire 
Canal Plus : Summerland
NRJ12: Malavita
Mercredi- Wednesday
Arte: Les-derniers-jours-du-monde
TMC: La cité de la peur
5.
AT HOME
ON YOUR PLATFORMS
Movies and series to watch in August
ARTE

FILM
The-crying-game by Neil Jordan with Forest Whitaker (Jody), Stephen Rea (Fergus), on August 23rd
Pluie-noire-de-shohei-imamura-un-regard-une-minute
SERIES
"Queer as Folk" – from August 20, 2021 (available until July 19, 2022)
Stuart, an inveterate seducer who makes many one-night stands, is best friends with Vince, a shy boy who is uncomfortable with his homosexuality. Stuart meets Nathan, a 15-year-old boy who is determined to discover his sexuality, in the gay neighborhood of Canal Street. They will experience intense love and friendship and face homophobia.
Created by Russell T Davies
Cast: Aidan Gillen, Craig Kelly, Charlie Hunnam
DOCUMENTARY
Barbra-streisand-naissance-d-une-diva
CONCERT
melody-gardot-au-chateau-d-herouville
La Chaîne Parlementaire
LCP offers you a lot of good documentaries: here
Movies and series to watch in August
 on NETFLIX
(CLICK ON THE LINK TO WATCH THE TRAILER)
The Chair, by Amanda Peet, Annie Wyman. With  Sandra Oh, on August 20
Clickbait, by Sophia Cacciola et Michael J.Epstein, on August 25
Worth, by Sara Colangelo , with Michael Keaton, Stanley Tucci, Amy Ryan, on September 3rd
Sex education season 3, on September 17th
La Casa de Papel season 5,on September 3rd
Dear White People saison 4, September 22
Movies and series to watch in August
on Prime Video
Modern Love season 2, August 13th
Cinderella, by Kay Cannon avec Camila Cabello, Idina Menzel, on September 3rd
Everybody is talking about Jamie, by Jonathan Butterell, on September 17
Movies and series to watch in August
on Canal+
My Beautiful Boy, by Felix Van Groeningen with Steve Carell, Timothée Chalamet
The Pembroke Shire murders, on August 30, by Luke Evans
Movies and series to watch in August
Starzplay
Death and Nightingales, by Allan Cubitt
We are who we are (review here), by Luca Guadagnino.
BMF, on September 26th
Movies and series to watch in August
Apple TV
Mr Corman, by Joseph Gordon-Levitt
Coda, remake from La Famille Bélier, now.
Movies and series to watch in August
DISNEY PLUS
Y THE LAST MAN, by Michael Green & Aida Croal
Only murders in the building, by Steve Martin & John Hoffman with Selena Gomez (Mabel), Steve Martin (Charles)
Encanto, this fall
Turning Red (March 2022)
Peter Pan
Stay safe !
Subscribe to the weekly newsletters to keep up !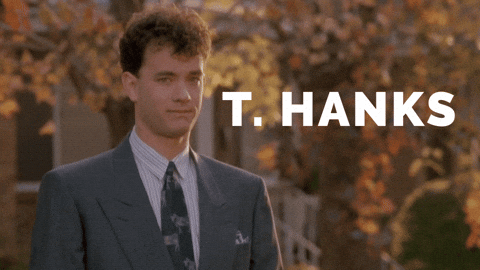 [contact-form to="contact@movieintheair.com" subject="Subscribe to the newsletters"][contact-field label="Subscribe here : Name" type="name"][contact-field label="Email address" type="email"][/contact-form]