What are the films you think of when we talk about movies about truth?
This week's victory of the Democrats in the Presidential election reflected the victory of truth over lies. The current protests show how difficult it is for the former President to recognize the truth when confronted with it.
I have therefore chosen to talk to you about movies that deal with the universal subject of truth.
On the bilingual Movieintheair blog, I do for you a press review every Wednesday and keep the best of national and international audiovisual news.
 
The news of the week:
The click and collect of candy with poster gift in the Dulac  independent movie theaters.
A free three-month subscription to the MUBI platform is currently offered by Dulac Cinemas.
Netflix launches a live channel in France, a world first.
Tributes
Alex Trebek passed away. Originally from Canada, the host of Jeopardy and many game shows since 1984, was a television legend in the United States. He was sometimes mocked for his audiovisual longevity and his obsession with pronouncing foreign words well.
Disappearance of Cyril Colbeau-Justin, a great French film producer at only fifty years of age. He had notably produced "Guillaume et les Garçons à table" by Guillaume Galienne.
Online festival:
Here are films about the truth, new series, advice from film professionals and the best of your TV programs .
Many films are released in cinemas, new series on your platforms.
So here are the new movies at the cinema, the movies to see in theaters, the new series, the best of your TV programs and all the news of the festivals.
A TRIBUTE TO
ALEX TREBEK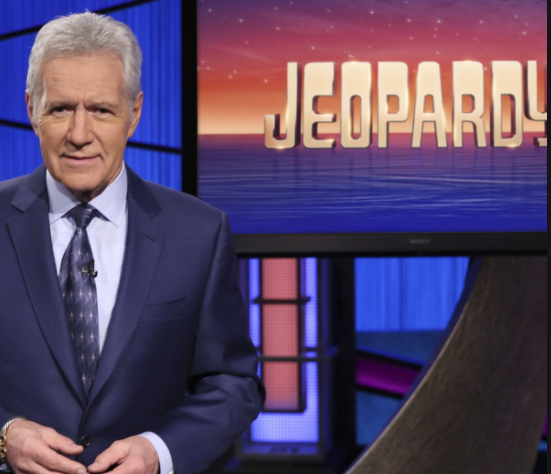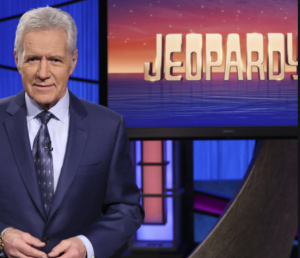 Tribute:
AND
FIVE MOVIES ABOUT TRUTH
What is on-screen truth? Are there more documentary films concerned with truth than fiction films?
Documentary filmmakers show us their truth on a given subject.
And there are many film heroes who are determined to denounce the truth. Let's quote Hitchcock, the director by essence of truth. Who is the culprit? What is true in the story he tells us? Should we trust appearances? Who lies? The director is more interested in truth than in reality.
Films about justice speak to us about truth.
Don't they? Swear to tell the whole truth, nothing but the truth…… And he who perjures himself risks prison… So these are my choices for this week.
1. REVIEW
MOVIES ABOUT TRUTH
ALL YOU WANT TO KNOW ABOUT
What is on-screen truth? Are there more documentary movies concerned with truth than fiction films?
Documentary filmmakers show us their truth on a given subject.
And there are many movies heroes who are determined to denounce the truth. Let's quote Hitchcock, the director by essence of truth. Who is the culprit? What is true in the story he tells us? Should we trust appearances? Who lies? The director is more interested in truth than in reality.
Movies about justice speak to us about truth.
Don't they? Swear to tell the whole truth, nothing but the truth…… And he who perjures himself risks prison… So these are my choices for this week.
1· DARK WATERS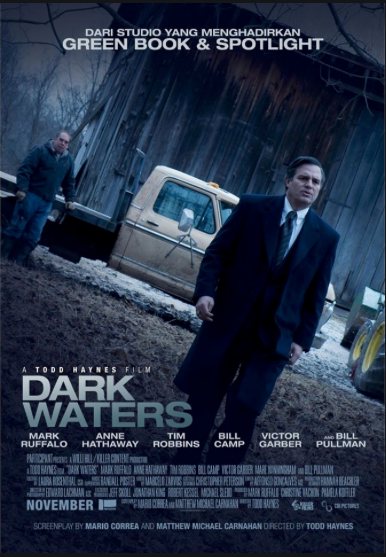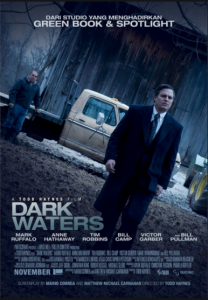 Dark Waters
by Todd Haynes,
with Mark Ruffalo, Anna Hathaway, Bill Pullman & Tim Robbins
Dark Waters is a movie about truth.
Produced by the main actor, Mark Ruffalo, it denounces, like Erin Brokovitch, the deadly actions of the American company DuPont.
The story tells the twelve-year battle of a lawyer, Robert Bilott, played by Mark Ruffalo, against the American company DuPont.
Little by little, like the pieces of a domino, we discover the criminal acts of a company that seeks to lie to its consumers to the end. And the consequences are both terrible and so little serious compared to the crimes committed?
Masterfully filmed by Todd Haynes and played to perfection by Mark Ruffalo, the film shows the determination of a man to expose a company's lies to its consumers, and to obtain reparation for those who are still alive.
His fight for truth continues to this day. The landscapes of Ohio and its black river pass before our eyes as the story unfolds, leaving the viewer to imagine the consequences, not only human but environmental, of a river flowing through the cities, the countryside and into the sea…
This film about truth, shot in shades of grey and green, is as icy as the truth discovered by its hero.
Not long ago a certain French group was pouring used concrete into the Seine…Let's dig…Searching for the truth is a never-ending thing…
Dark Waters is currently broadcasted on CANAL+.
BLACK AMERICAN WOMEN HEROES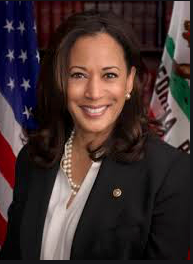 It is a certain truth that when I looked for Black famous women heroines in movies or TV shows, I found almost none.
It's a shame for cinema to forget a huge category of its population whether in Europe or in the United States. Let's hope that the nomination of Kamala Harris to the Vice Presidency will help to change mentalities.
Nevertheless, I discovered documentaries about two women: Angela Davis and Alexandra Ocasio-Cortez on the NETFLIX channel.
On Arte, note the documentary on Kamala Harris, currently available on the platform.To watch it : click here
Angela Davis, Dr. Angela Davis Puts the System on Trial, part of the documentary entitled "The 13th" on the injustices of the American system, directed by Ava DuVernay. 
Alexandra Ocasio-Cortez,

Knock Down the House (Cap sur le Congrès), directed by Rachel Lear
3· MARGARET ATWOOD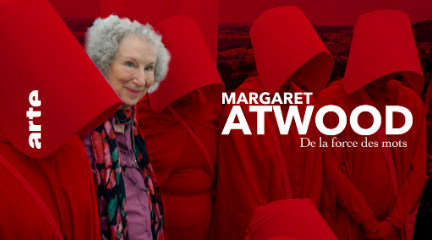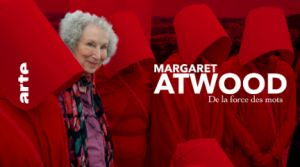 Everybody knows Margaret Atwood, the Canadian author of "The Handmaid's Tale" adapted for the screen in 1990 by the great director Volker Schlöndorff, and played by Faye Dunaway, Natasha Richardson and Robert Duvall, and then in the series produced by HBO starring Elisabeth Moss in the title role.
Trailer 
The series with Elisabeth Moss
The writer, in her writing, also writes a truth. She creates it from her imagination, but if the stories speak to us, it is often because they conceal within them a truth, even a tiny one, which touches us.
During one year, Nancy Lang and Peter Raymond followed the famous novelist who decided to travel around the world at the age of eighty. Accompanied by her husband, writer Graeme Gibson, Margaret Atwood tells us the story of her life in writing.
After success with her novel The Edible woman, and fame at a very young age, she spent her entire career in writing.
Her friend and accomplice of fifty years, Phoebe Larmore, whom she met while studying literature at Harvard (at the time the Library of Modern Poets was exclusively for men!), became her agent. She gives us anecdotes about her personality and her work as a writer.
The Handmaid's Tale
To tell the story of the heroine of her novel, DeFred, in "The Handmaid's Tale", she was inspired only by real facts. In particular, she refers to Hitler's and Ceaușescu's programs.
The Romanian dictator (from 1965 to 1989!) checked every year that all women got pregnant. If they didn't have children, they had to justify themselves to the authorities. Before the implementation of his policy, the dictator had elaborated a so-called preventive propaganda. Decree 770, published on October 1, 1966, prohibited abortion and advocated a natalist policy. Gynecological checks were even carried out on women on a regular basis. And there, if you have read or seen the series "The Handmaid's Tale", the account of these events sends shivers down your spine.
To learn more about this policy, you can read this very scary but very interesting article..
So this documentary film tells us about the truth. Margaret Atwood confronts us with established truths and questions them, reminds us what freedom is.
Today, the right to abortion and women's freedom are still under threat. Recently, the change in Poland's abortion law reflects this decline in women's rights to control their bodies as they see fit.
To watch on Arte (January 2021)
4· Operation Christmas Drop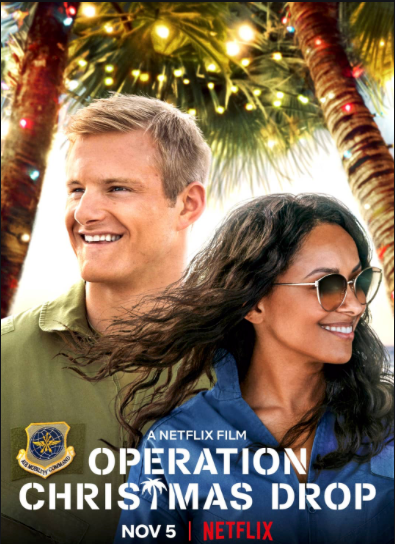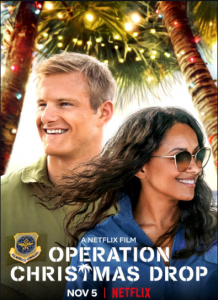 On a completely different note, I would like to talk to you about this romantic comedy shot in a heavenly setting.
Contrary to appearances, this romantic comedy says a lot more than it seems.
Directed by Martin Wood, a director who is rather used to science fiction films, since he has been at the head of all the Stargate since 1997, Operation Christmas Drop tells the story of an encounter between a soldier and an ambitious woman.
Dispatched by her boss, a Congressman from Washington, played by Virginia Madsen (Designated Survivor) just before Christmas on an island in the Pacific, the island of Guam, Erica Miller, played by Katerina Graham, (seen in another romantic comedy The Holiday Calender) must make a report to validate the closure of this base lost in the middle of the ocean. She makes a completely different discovery.
A pilot of the military base, Andrew Jantz, played by Alexander Ludwig, is in charge of changing her mind. Every Christmas, the pilots and all the volunteers of the Andersen Air Force base organize a fund-raising event and distribute boxes filled with gifts and basic necessities to the inhabitants of the islands, which are completely isolated from the rest of the world (a population of 164,000 people on 549 km2).
A military base dedicated to the inhabitants
The usefulness of this base is thus quickly proven. Erica Miller thus re-establishes the truth with her leader and reminds him of his commitment to politics. As for the romance, I'll let you discover it.
This film features romance, coconut trees, reminds us what isolation is (…) and all this against a backdrop of pre-Christmas and true story.
Indeed, this military base, where the film was shot, really exists. Every year at Christmas time, American pilots drop these packages to isolated populations. This is the oldest operation of the U.S. Department of Defense in collaboration with Japan, and in 2015, with Australia. It dates back to 1952.
Let us now see how truth can correspond to a conception of a world, which evolves with science.
Captive State tells us about a hypothetical future in which Extraterrestrials have invaded the Earth and rule it.
5. Captive State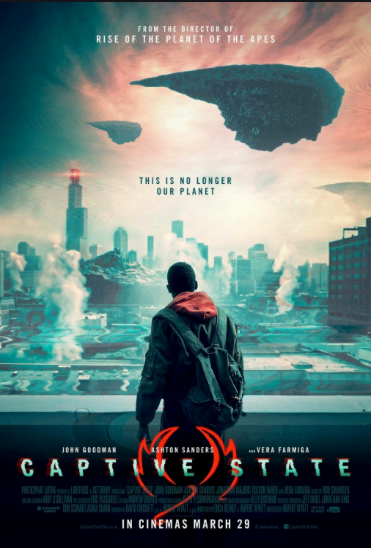 Directed, co-written and co-produced by Rupert Wyatt, Captive State projects us into a world governed by Extraterrestrials and a single representative on Earth. Everything is controlled, everyone wears an implant.
Only one message is broadcast: All is well, there is no more unemployment, the whole world is happy. Of course this is not true. Human beings are reduced to slaves. The data of the previous world is erased by the thousands in factories. Nine years later, a commissioner, played by John Goodman, is put in charge of keeping order in Chicago, on the Near West Side, a supposedly rebellious neighborhood. But resistance sets in.
To watch on Canal+.
With John Goodman, Ashton Sanders, Machine Gun Kelly
2. YOUR  MOVIES ABOUT TRUTH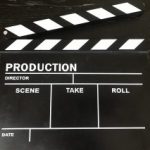 Below, these new trailers:
The Nest, by Sean Durkin,  with Jude Law & Carie Coon should be broadcast on Canal +. 
 Atlantic Crossing, by Alexandre EIK, avec Kyle MacLachlan (David Lynch 's actor)
The Rise of Gru (July 2021)
3.

GOOD TIPS FROM MOVIE 

PROFESSIONALS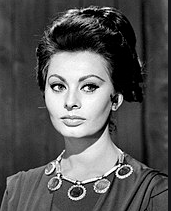 Toni Morrison: 'I Am Alarmed By the Willlingness of Women to Enslave Other Women.
Sophia Loren (Forum des Images)
4. 

YOUR EVENING TV PROGRAM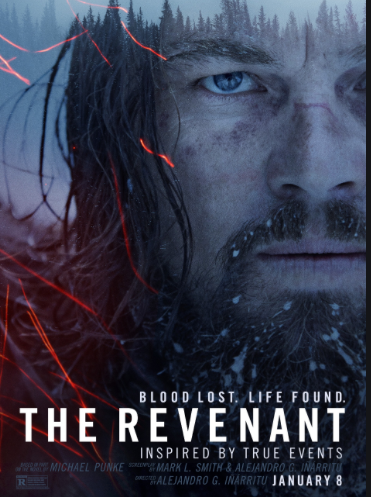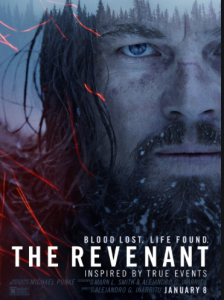 On France.tv, we can see the first movies of fourteen directors who are famous today: Bruno Podalydès, Valérie Donzelli, Xavier Dolan, and Alice Winocour, Vincent Mariette…
To remember : as from November 16th at 9PM, on France 2, Bodyguard, Netflix series created by Jed Mercurio, with Richard Madden (Game Of Throne) et Keeley Hawes. Directed by John Strickland & Thomas Vincent: a must-see series.
Wednesday 11
Arte: La Prière de Cédric Kahn – Then a documentary George Orwell et Aldous Huxley "1984" ou "Le Meilleur des mondes" ? by P. Calderon & C. Bennarosh
Star : Speed de Jan de Bons avec Keanu Reeves, Sandra Bullock et Denis Hopper
France 5: La Grande Librairie spécial Élisabeth BADINTER
Canal+ : Miss Revolution, de Philippa Lowthorpe, avec Keira Knightley et Jessie Buckley
Thursday 12
TCM: Babel:  Alejandro Inarritu
France 3 :The Revenant : to watch ! By Alejandro Inarritu (twice this week), with Leonardo Di Caprio et Tom Hardy
W9: L'arnacoeur de Pascal Chaumeil, avec Romain Duris et Vanessa Paradis
TF1 Series : Bad Boys 2
Arte: Géométrie de la mort
M6 : 9_1_1_ Lone Star , série sur les pompiers, avec Rob Lowe 
Friday 13
TCM· Master & Commander
Arte : Une valse dans les allées
Canal + : Midway de R. Emmerich
C8: Bonne nuit Blanche ! (Humour)
Saturday 14
France 4: Tout en haut du monde
TCM: Boyhood
Sunday 15

France 2: Casino Royale, suivi de Panic Room, avec Jodie Foster
C8: Mon nom est personne
TFX: La zizanie, avec Louis de Funès
TCM: Gladiator
Monday 16
France 2 : Bodyguard : la série: à voir absolument ! 
Arte : Cold War: to watch !
France 5 : L'aventure c'est l'aventure
W9: Mission Impossible, protocole fantôme
Tuesday 17
Arte : Une soirée spécial Liban
TF1: Manifeste (séries), Otages du 828
TCM: Philadelphia
6Ter: En cloque, mode d'emploi (comédie)
Wednesday 18
Arte : Mon Roi, de Maïwenn, a good movie with Vincent Cassel & Emmanuelle Bercot
USHUAÏA
Ushuaia tv programme as from November 10
5. PLATFORMS
Arte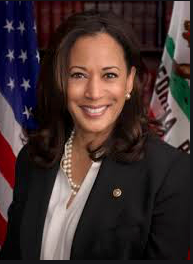 Documentary
Un portrait en 3 mn de Joe Biden
Ports : des bombes à retardement ?
Centrafrique : les enfants soldates
Les Channel Islands, une histoire californienne: Le Paradis
Animation
La fête de l'animation en ligne !
Série animation sur De Gaulle à la plage 
Music
Ben Harper et Charlie Musselwhite à la Cigale
Film
Le Poirier Sauvage de Nouri Bilge Ceylan
Transit, de Christian Petzold
Lazzaro Felice, primé à Cannes pour le meilleur scénario.
La Chaîne Parlementaire
LCP offers you a lot of good documentaries: here
La Cinémathèque Française
All retrospectives are postponed.
On Henri plateform, a cult movie everyday
Movies and series to watch 
on

NETFLIX

Social distance
The Liberator, de Jeb Stuart
Suburra
Fargo (la série)
The Life Ahead, starting November 13
Directed by Edoardo Ponti, screenplay by Ponti and Ugo Chiti, adapted from the novel "La Vie devant soi" by Romain Gary.
The story of a former prostitute, Madame Rosa, a survivor of the Shoah who takes care of other people's children. At eighty-five years old, the immense actress plays the lead role in this film after an eleven-year absence.
With Sophia Loren, Ibrahima Gueye and Abril Zamora.
The Crown, saison 4, November 15th, Peter Morgan
Quoiqu'il arrive, je vous aime, November 20th
Live by Night, de Ben Affleck, November 18th
Much Loved, Nabil Ayouch, December 1st
Mank, by David Fincher
The Midnight sky, George Clooney & Felicity Jones
The Prom, Ryan Murphy,  Meryl Streep & Nicole Kidman, December 11th
Ma Rainey's Black Bottom , December 18th,   Chadwick Boseman, produced by Denzel Washington
On December 25th
Les Chroniques de Bridgerton, created by Chris Van Dusen and produced by Shonda Rhimes.
Adapted from Julia Quinn novels, which followed the lifestyles of London's high society.
A young woman, Daphne, played by Phoebe Dynevor (seen in Snatch) must find a husband. A woman then spreads slander on the young girl, attracted by the only hardened bachelor in London, the Duke of Hasting, played by Regé-Jean Page (seen in the mini-series Roots and ABC for the people).
With:
Julie Andrews pour la voix de Lady Whistledown, Golda Rosheuvel, Jonathan Bailey, Luke Newton, Luke Thompson, Claudia Jessie, Nicola Coughlan, Ruby Barker, Sabrina Bartlett, Ruth Gemmell, Adjoa Andoh, Polly Walker, Bessie Carter et Harriet Cains.
Films, series & documentaries
on  
Prime Video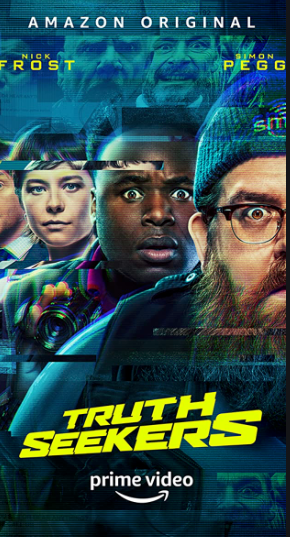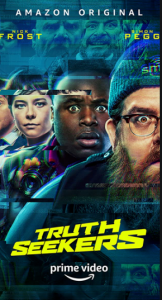 Truth Seekers, de Nick Frost
A nice romance :
Films star don't die in Liverpool, by Paul Mc Guigan, with  Annette Bening, Jamie Bell, Vanessa Redgrave
Movies & series 
by 
Canal+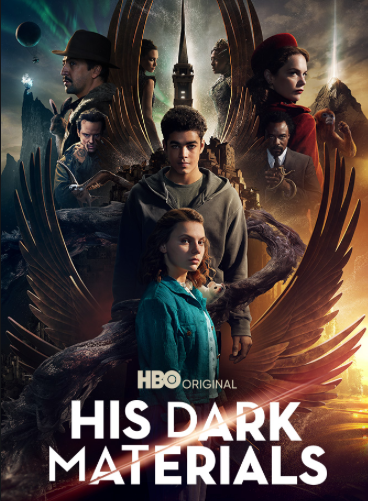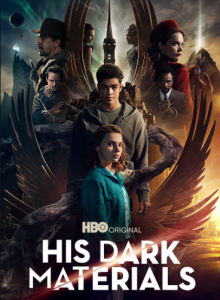 Now:
Undercover, une histoire vraie, de Yann Demange, avec Mattew McConaughey
Knives out, by Rian Johnson, as from November 6th
Industry (série), by Lena Dunham (Girls)
His dark materials,  Philip Pullman 's movie,  as from November 17th
Patria, Aitor Gabilondo, November 23rd
Movies and series to watch 
on Apple TV
Wolfwalkers, by Tomm Moore & Ross Stewart, as from December 16th
Movies and series to watch 
on Disney+
Raya and the last dragon. Date of release not given yet.
The Mandalorian, season 2
Christmas
Soul, by Pete Docter et Kemp Powers with Jamie Foxx, Tina Fey 's voices
Stay safe !