Three movies to feel alive.
Every week, on the bilingual Movieintheair blog, I choose for you the best of national and international audiovisual news.
Here are the latest news in cinema, series to see or watch again, films on television and on your platforms and news about festivals. This week, one theme, how to feel alive again after a drama.
This week, a review on a movie seen in a movie theater, a cult movie with Bill Murray and the adaptation on screen of a great novel.
IN YOUR MOVIE THEATERS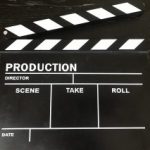 Il Campione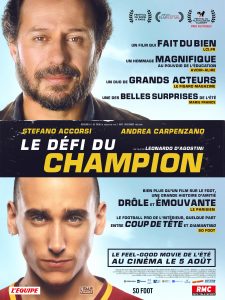 I had the chance to watch this movie before its release and which you will find the review here.
This is a must see movie during the holidays, a movie about friendship, paternity and passion.
In your movie theaters today
Greenland 
L'infirmière
Eva en août
Dawson City
Tenet :  by Christopher Nolan, as from August 26th, finally ! 
Chonqing Blues
To come out again:  La Haine
Now in your movie theaters:
Three movies to feel alive :
(1) Born in Jerusalem and still alive
By Yossi Atia et David Ofek
Ronen lives on Jaffa Street in Jerusalem. He takes care every day of his father who refuses to leave his house since the death of his wife. Ronen has nightmares. Every day, he wakes up in a sweat.
Then, one morning, he decides to show tourists where the bombs exploded in Jaffa street. Jaffa Street is the street that has seen the most attacks in the world.
A young Japanese boy comes, then a group and every day new tourists discover the Jaffa street and the places of the attacks guided by Ronen. Ronen does not charge for his "visits". He considers that it is his duty of memory to pass on to others the story of the attacks on this street. He distinguishes between "routine" (bus) and "exceptional" (café) attacks. Between his father and the tourists, Ronen lives in seclusion.
Then he meets a young Israeli tourist who is studying in Barcelona…
There are no words in Hebrew to talk about this period of the attacks. This rather successful first film – it's a bit long at times – has some beautiful tragicomic moments and deals with a subject rarely seen in cinema: the trauma of the populations victim of attacks.
With Yossi Atia, Lihi Kornowski
Three movies to feel alive :
(2) LOST IN TRANSLATION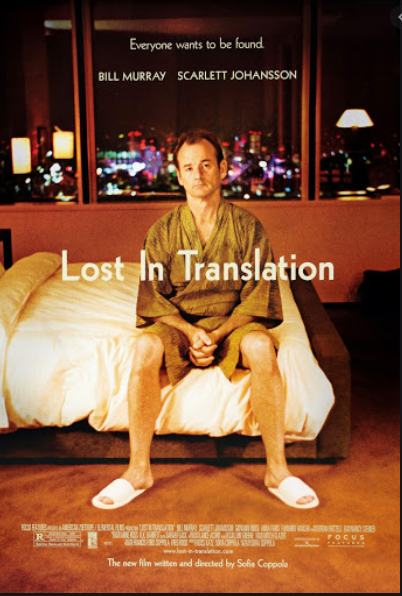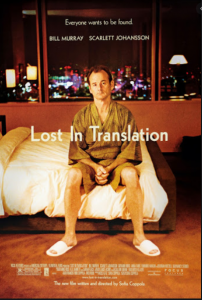 If I pronounce Bill Murray, you will think immediately of Lost in Translation. Even if he has never won an Oscar, Bill Murray is the actor we would all like to know, he breathes intelligence and his half sad half funny face makes him close to us, a little like Tom Hanks.
Bill Murray lives without having an agent – which is very rare in Hollywood – and chooses his parts through a dedicated voice mailbox.
The pitch
A late career actor, Bob Harris (Bill Murray) and Charlotte (Scarlett Johansson), a recently married young woman meet in a luxury hotel in Japan. Everything is lost in translation: the time zone, their own lives, the culture of the country. The two characters get attached though a bond that no film critic has ever really managed to elucidate. Maybe that's why the movie has become cult.
Sofia Coppola drew inspiration from her past life in Japan and the relationship between Bogart and Bacall in The Big Sleep (see review) to tell this story which, while romantic, is above all poetic and puts us in the same mood as Bob and Charlotte.
Avec Bill Murray et Scarlett Johansson
3.
GOOD TIPS FROM MOVIE PROFESSIONALS
Forum des Images : Le monde du documentaire avec Michael Prazan
La Roue, d'Abel Gance, un chef d'oeuvre recomposé, par le CNC.
Revisiting Spotlight on Netflix
Kubrick, Dylan and Another Self Portrait
4.

YOUR EVENING TV PROGRAMS
Wednesday 5
TCM: Fort Bravo
France 2 : L'amie prodigieuse (series)
Arte : Maudie: the true story of a Canadian painter
Thursday 6

TCM: Les Proies
W9: Borsalino
Arte: The Killing (série)
Chérie 25 : Le goût des merveilles
Friday 7
TCM: Le fugitif
Arte: 22h25 : Queen : Live in Budapest
Canal+: Fahim, avec Gérard Depardieu
Saturday 8

TCM: Fight Club
Arte : Le cosmos selon Kepler: portrait du scientifique allemand
Sunday 9
TCM: Ocean's Eleven
LCP : Rembob 'INA
C8: La moutarde me monte au nez
Arte: Dune
TFX: Deux heures moins le quart avant Jésus-Christ
Monday 10
France3: Very Bad Trip
Arte: La fille Rosemarie
TF1 Cable: La vérité sur l'Affaire Harry Quebert
Canal+ : Mrs America
Tuesday 11
Canal+ : Adults in the room
6ter : Le gendarme se marie
Wednesday 12
Arte: Youth , le chef d'oeuvre de Paolo Sorrentino: avec Michael Caine et Harvey Keitel
France 4 : Les Compères
4. PLATFORMS
Movies and series to watch
Arte
Movie
La taverne de la Jamaïque d'Alfred Hitchcock
Vers un destin insolite sur les flots bleus de l'été
Documentary
Tout est vrai ou presque : Mick Jagger
Mars, en route pour la planète rouge
Les requins qui venaient du froid
La Cinémathèque Française
Sur la plateforme Henri, un film culte gratuit chaque jour.
Movies and series to watch
on  
Netflix
Netflix adds to its catalogue 44 Arab films, classical and more contemporary ones, directed by Youssef Chahine, Yousry Nasrallah, Nadine Labaki, Moustapha Akkad, Annemarie Jacir and Laïla Marrakchi.
Series
3% saison 3, as from August 14th
Films
Work It, on Friday
Nigerian Prince, as from August 14th
Movies and series to watch
on 
 Prime Video
The best movies of Amazon Prime (selected by The New York Times)
The Last Narc
Movies and series to watch
on 
Canal+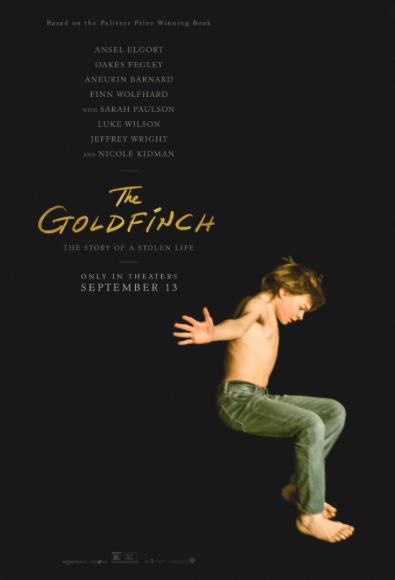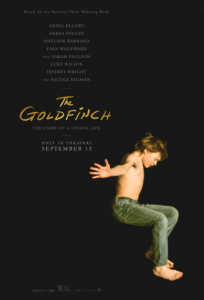 Three movies to feel alive :
(3) The goldfinch
Script Peter Straughan- Director John Crowley
Adapted from Donna Tartt's eponymous novel I had loved reading, I recently watched the movie on Canal+.
The director – whom I had seen Brooklyn, a very nice film about an Irish immigrant in New York of the last century – I really liked his vision of The goldfinch. The actor who plays Theo Decker the little boy, Oakes Fegley, is extraordinary. I've read a lot of bad reviews on this film which I found successful, even if it's not perfect (some clichés…).
The life of this little boy who survives an attack in which his mother dies at the Metropolitan Museum and his torments, so extraordinary as they were described by Donna Tartt, is masterfully interpreted and filmed by John Crowley
With: Ansel Elgort, Nicole Kidman, Aneurin Barnard, Finn Wolfhard, Oakes Fegley
Movies and series to watch
on 
Disney+
Black is King by Beyoncé.
Review herei
The 50 best movies to watch on Disney + now (New York Times' choice)
4. NEWS ABOUT THE MOVIE INDUSTRY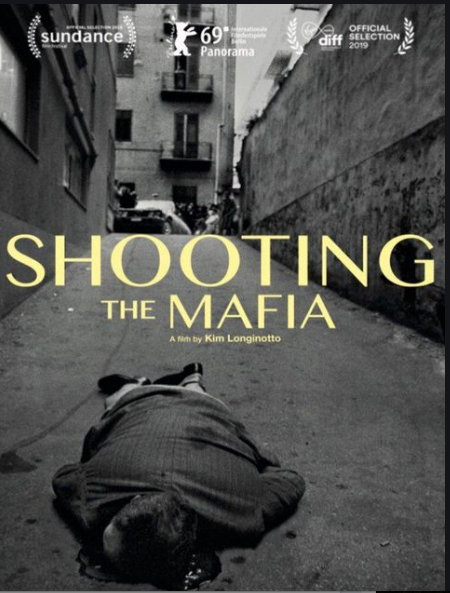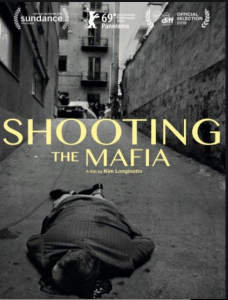 Joaquin Phoenix and Rooney Mara are to produce a documentary on health. Directed by Alex Lockwood, the feature-length documentary film "The End Of Medicine" will focus on zoonoses, i.e. diseases that are transmitted from animals to humans.
Luca the next Pixar is on going. More information here
European movies and women according to Les Échos.
A new documentary about Billie Holiday
New: a short movie about the suffragettes and Inez Milholland, Into light
A documentary by Kim Longinotto on Letizia Battaglia,  Shooting the mafia, 
5. EVENTS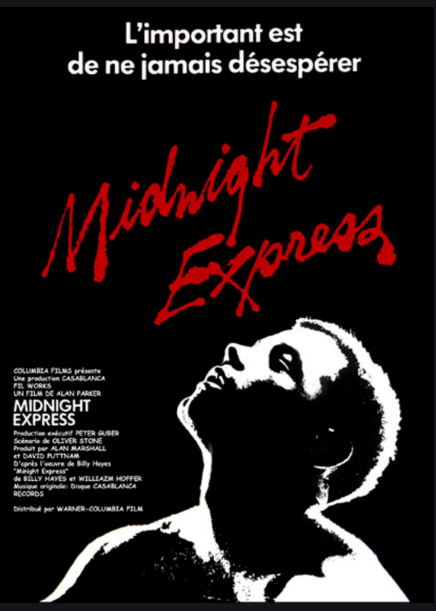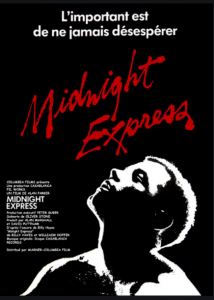 A documentary on Salvatore Ferragamo directed by Luca Guadagnino will be shown at  La Mostra de Venise
La Mostra de Venise et le cinéma italien 
The American Festival of Deauville: interview of Bruno Barde, his art director.
Podcast about the movie Singin in the rain in 42ème rue by Laurent Vallière