Films and series as of Sept 6th
Your films and series as of Sept 6th.
New Miyazaki film, The boy and the heron
Ferrari, next film by Michael Mann starring Adam Driver & Penelope Cruz, next Christmas.
FESTIVALS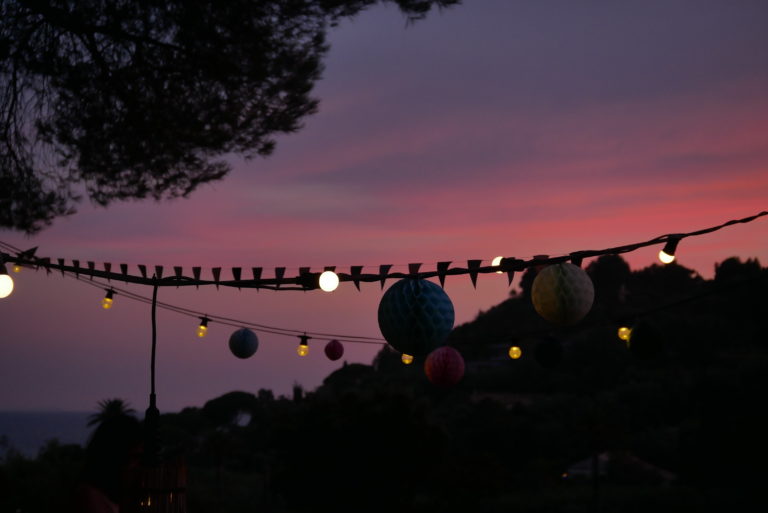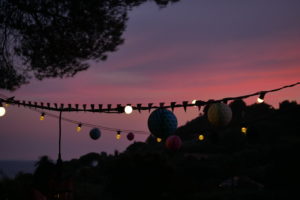 As of September
Women Make Waves International Film Festival
Created in 1993, the Women Make Waves International Film Festival celebrates its 30th anniversary in France, the cradle of cinema and feminism, at the Forum des images from September 19 to October 8!
30 women directors from different generations are in the spotlight, with fiction, documentary, animation and experimental films.
At a time when the international situation remains tense and Taiwan's place is more crucial than ever in the global geopolitical balance, it's the perfect time to present the diversity of its faces through 30 films directed by women.
Eight of them, along with festival members, will accompany their films and take part in two round-table discussions.
Festival Play It Again !
From September 13 to 26, Play It Again! will offer viewers in nearly 300 cinemas the chance to see or re-see on the big screen a selection of the year's finest classics in newly restored versions, a retrospective of "Heroines in the Cinema", outdoor screenings as part of the European Heritage Days, and a variety of other activities.
Expected films
She came to me, Rebecca Miller, with Anne Hathaway, Marisa Tomei, Peter Dinklage.
The Creator, Gareth Edwards
ALL YOU WANT TO KNOW ABOUT  FILMS & SERIES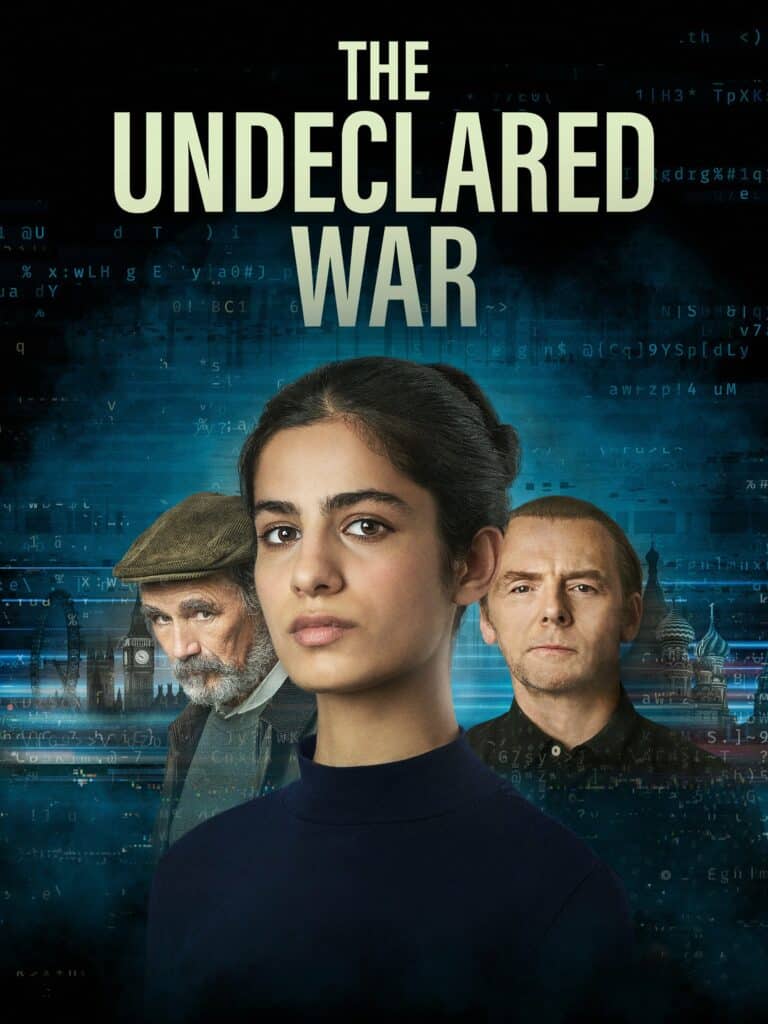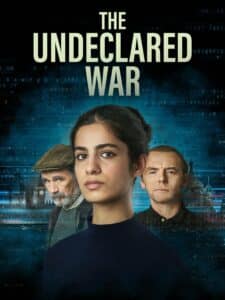 The undeclared war, Peter Kosminsky.
Synopsis
In 2024, against the backdrop of a British election involving the UK's black Conservative Prime Minister. A team of analysts at the heart of GCHQ, Britain's NSA-style spy agency, are attempting to fend off a cyber-attack on the country's electoral system.
The new matrix
The geopolitical world is changing, and so are wars. With "The undeclared war", Peter Kominsky (after "The Oath" and "The State") offers us a reading very close to the current reality of cyber-attacks, about which we hear little except when they affect us directly.
The main character, Saara, a brilliant young Muslim woman, joins GCHQ and quickly proves that she's the best when she's only a trainee, while those around her are subjected to the condescension of older people, the racism of some and the sexism of others.
In a relationship with a climate activist she doesn't understand, rejected by her family whose profession she doesn't mention, her strength is her ability to read code lines as if we were looking at a landscape or…a series. 
The strength of the series lies in our fascination with these lines of code, whose workings we don't know, and in the staging of the discoveries of malware and the traps they contain. Instead of showing us these lines of code, which would be very boring, the director illustrates each perception of Saraa, the heroine, with a place, an activity, settings that make us understand that she discovers a flaw or a danger in what she reads.
Of course, there's the political aspect, so realistic it's chilling: the incursion of the Russians at every level, demonstrations, fake twitter accounts, manipulation of opinion… so that the English have no choice but to retaliate, and an escalation of cyber-attacks becomes an undeclared war… 
Young people are at the heart of the series, manipulated for some causes, used for their talent but invisible and not credible in the eyes of their superiors.
The actress who plays Saara, Hannah Khalique-Brown, is simply fabulous.
She is surrounded by a brilliant cast: Simon Pegg, Herman Segal, Adrian Lester, Maisie Richardson-Sellers.
On Canal + right now. One episode every Tuesday. 
FILMS IN MOVIE THEATERS AS OF SEPT 6TH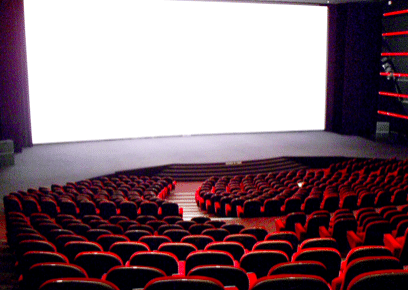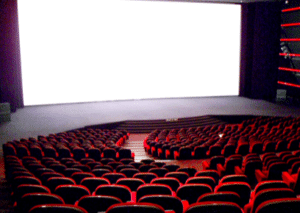 Le Ciel rouge De Christian Petzold – Avec Thomas Schubert, Paula Beer, Langston Uibel
A small vacation home on the Baltic Sea. The days are warm and it hasn't rained in weeks. Four young people gather, friends old and new. The parched forests around them begin to blaze, as do their emotions.
Visions, Yann Gozlan – With Diane Kruger, Mathieu Kassovitz, Marta Nieto
An experienced airline pilot, Estelle leads a perfect life between long-haul flights with her loving, protective husband Guillaume. One day, by chance, in an airport corridor, she crosses paths with Ana, a photographer with whom she had a passionate affair twenty years earlier.
Inside, Bishal Dutta – With Megan Suri, Neeru Bajwa, Mohana Krishnan
Anti-Squat, Nicolas Silhol – With Louise Bourgoin, Samy Belkessa
Inès is threatened with eviction from her home with Adam, her 14-year-old son. Looking for a job, she is taken on as a trial worker for Anti-Squat, a company that houses people in unoccupied offices to protect them from squatters. Her role is to recruit residents and enforce strict rules.
Toni en famille, Nathan Ambrosioni – With Camille Cottin, Léa Lopez, Thomas Gioria
Antonia, aka Toni, raises her five children alone. A full-time job. She also sings in bars in the evenings, to keep her family fed. Toni has talent. She recorded a hit single. But that was 20 years ago. Today, her two eldest children are preparing to go off to university.
Le Château Solitaire dans le Miroir, Keiichi Hara – With Shingo Fujimori, Rihito Itagaki, Yûki Kaji
Le Gang des bois du temple, Rabah Ameur-Zaïmeche – With Régis Laroche, Marie Loustalot, Philippe Petit
A retired soldier lives in the working-class neighborhood of Bois du Temple. Just as he's burying his mother, his neighbor Bébé, who belongs to a group of local gangsters, is about to hold up the convoy of a wealthy Arab prince.
Le Champ des Possibles Aly Muritiba – With Antonio Saboia, Pedro Fasanaro, Thomas Aquino
Daniel, an out-of-the-loop policeman, sets out to find someone he's been chatting with on the Internet on the other side of Brazil.
Un automne à Great Yarmouth, Marco Martins – With Nuno Lopes, Beatriz Batarda, Kris Hitchen
October 2019, in Great Britain, three months before the Brexit. Tânia organizes work, transport and housing for Portuguese immigrant workers at the Great Yarmouth poultry factory in Norfolk. 
The Wasteland Ahmad Bahrami – With Ali Bagheri, Farrokh Nemati, Mehdi Nassaj
Somewhere lost in the Iranian desert, a brick factory is forced to close due to economic constraints. The various employees feel the blow in very different ways. Supervisor Lotfollah acts as intermediary between the boss and the workers.
Movies to come (and we are looking forward to it):
The Color Purple, Blitz Bazawule ("Black Is King," "The Burial of Kojo") and produced by Oprah Winfrey, Steven Spielberg, Scott Sanders and Quincy Jones.
Expected December 25th.
Bottoms, Emma Seligman
Wonka, Paul King, in December.
 TIPS ON MOVIE WRITING 
Scott Myers : Go into the story
FILMS & SERIES PROGRAM ON TV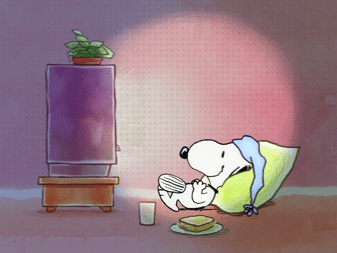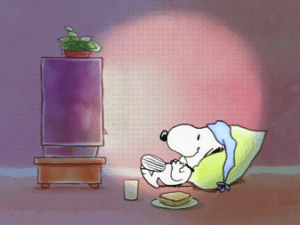 Mercredi- Wednesday 6
Arte : Les amours d'Anaïs
Jeudi – Thursday 7
Arte : Borgen series
C8 : Alien Covenant
TMC : Bodyguard
Vendredi – Friday 8
France 5 : Hippocrate
Canal + : Le temps des secrets
Arte : Meurtres à Sandhamm
Dimanche – Sunday 10
Arte  : Horizon lointain
W9 : Le prénom
Lundi – Monday 11
Canal + : The undeclared war
Arte : Usual Suspects
Mardi – Tuesday 12
Canal + : She said
C8 : Mary
TF1 Series : Les évadés
Mercredi- Wednesday 13
Arte : Ensemble c'est tout
 ARTE '  FILMS & SERIES AS OF SEPT 6TH
FILMS
The girl with the golden hands  : In a small town in the former GDR, a woman wants to save her childhood orphanage, while her daughter wonders about her origins. A sensitive family drama about the difficult relationship between East and West after reunification
Operations eye in the sky : A drone operation in Kenya involving terrorists and civilians has its outcome hanging on a chain of political decisions. Starring Helen Mirren, this real-time thriller questions the moral stakes of modern warfare.
Racket: The fall of a mafia godfather against the backdrop of the regeneration of London's docks in the 1970s. A high-voltage gangster film of ferocious intelligence, driven by a devious Bob Hoskins.
Volare: During an escapade, an autistic teenager discovers his biological father and offers his mother a fresh start. A moving initiation story in the form of a road-movie, carried by formidable performers.  
Docs
Brainwashed
Through a rigorous analysis of over 175 film extracts, Nina Menkes shows that a systemic sexism guides the representation of women in cinema. Is the seventh art "the common language of rape culture"?
Helen Mirren: As the imperious Elizabeth II in The Queen, Helen Mirren has also paved the way for tough female cops, turning her sex appeal into an asset. A look back at the protean career of a great British actress.
Series
"Rurangi" by Max Currie
On arte.tv from 14/07/2023 to 31/12/2023 .
Returning to his home village after his gender transition, young Caz must rebuild his relationship with those closest to him. A sensitive series that embraces the transgender experience.
Written and performed by a team from the queer community – all the transgender characters are played by actors who are also queer, starting with the excellent Elz Carrad – Rurangi shows, without being angelic, several facets of this singular experience.
International Emmy Awards: Best Short Series.
Country queen
In Kenya, a young founder of an events agency must save her family's land from predation by a mining company. Captivating and moving, the series "Pour l'or de Tsilanga" paints a sensitive picture of Kenya, violently contrasted between rich and poor, towns and villages.
Your films and series to watch as of Sept 6th
on Netflix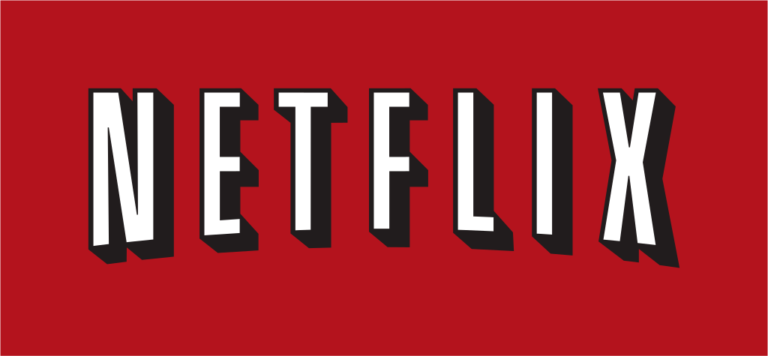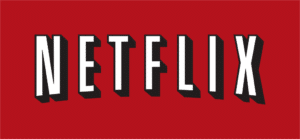 SERIES
Heartstopper S2, Alice Oseman.
Sex Education, season 4, Laurie Nunn, on Sept 21st
One piece, as of August 31st, by Matt Owens and Steven Maeda, from Eiichirō Oda novel
FILMS
Love at first sight, Vanessa Caswill, on Sept 15th
Tapie (Laurent Lafitte), Tristan Séguela & Olivier Demangel, on Sept 13th
Fair Play, Chloe Domont, as of October 3rd.
The Killer, David Fincher, as of November 10th
Maestro, by and with Bradley Cooper, and Carey Mulligan, as of December 20th.
Your films and series to watch as of Sept 6th on
Prime Video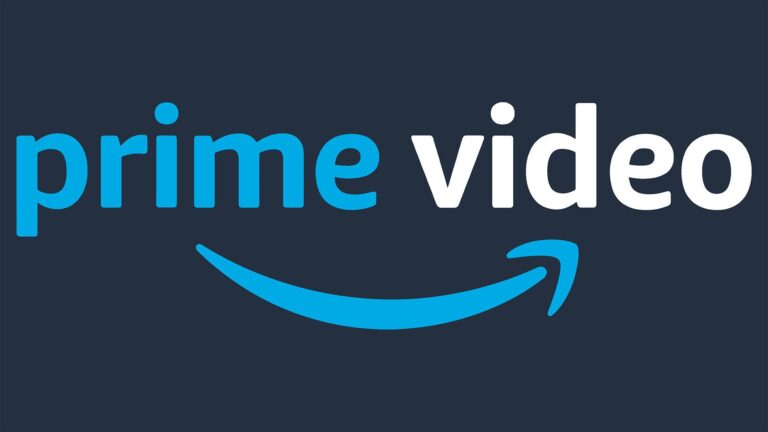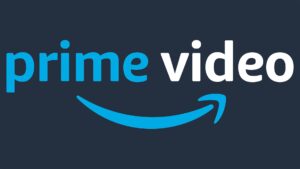 SERIES
The Lost flowers of Alice Hart, Sarah Lambert.
FILMS
Saltburn, Emerald Fennell, Nov 24
The Covenant, Guy Ritchie
Air,  Ben Affleck
A million miles away, Michael Peña, as of September 15th.
Your films and series to watch as of Sept 6
th
on Canal+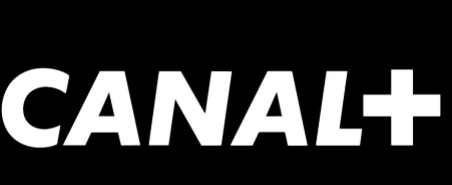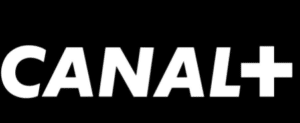 SERIES
66-5, dès le 18 sept, Anne Landois.
FILMS
She said, Maria Schrader (I'm Your Man, Unorthodox limited series), as of Sept12.
Your films and series to watch as of Sept 6th
on Apple TV & Canal+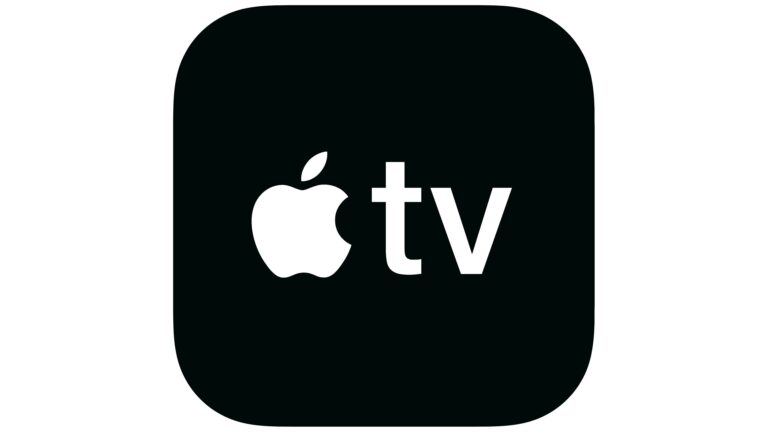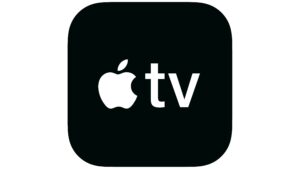 SERIES
The Morning show, S3, as of Sept 13
Killers of the flower moon, Martin Scorsese, on October 18th.
 FILMS
Flora & son, John Carney , as of September 29th.
The Changeling, Anders Engström,as of September 8th.
Your films and series to watch as of Sept 6th
on Disney Plus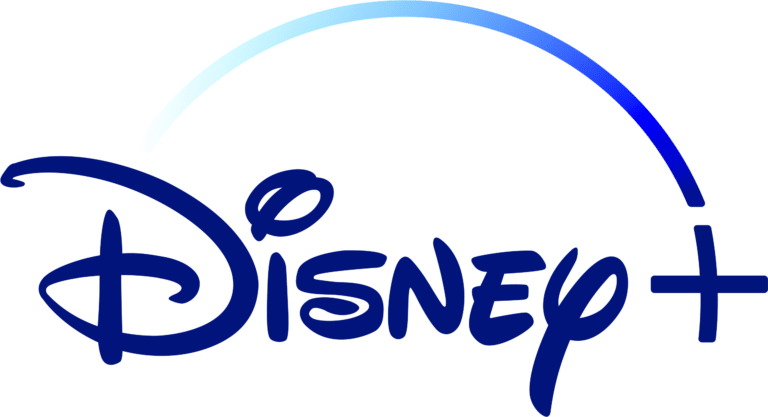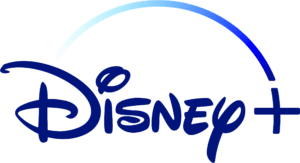 FILMS
Chevalier, Stephen Williams.
SERIES
The Bear, season 2, Christopher Storer.
Ahsoka, Jon Favreau & Dave Filoni.
The other black girl, as of September 13th, series by Danielle Henderson, adapted from eponymous novel by Dalila Harris.
Percy Jackson & les Olympiens, Chris Columbus, as of December 20th.