Your weekly program as from July 5th
All the best films as from July 5th
DUNE 2, DENIS VILLENEUVE
CINEMA LE BALZAC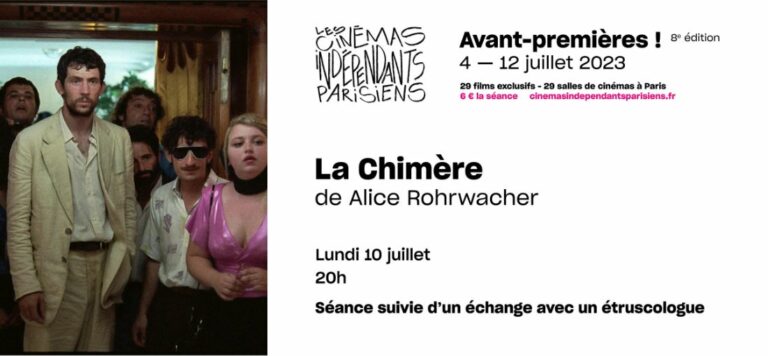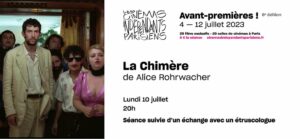 ALL YOU WANT TO KNOW ABOUT  FILMS & SERIES 
IN THEATERS & AT HOME
IN MOVIE THEATERS
1973. Problems of housing, health, unemployment and abuse plague the poorest Americans. In a New York welfare office, employees and users find themselves powerless in the face of a system that governs their work and their lives.
In 1953, Mamadou Touré made "Mouramani", the very first film by a filmmaker from French-speaking black Africa. But no one knew where to find him. Thierno Souleymane Diallo travels the length and breadth of Guinea in search of this lost work, using his camera to confront history and cinema, both the one we watch and the one we make.
Asterix and Obelix Mission Cleopatra, Alain Chabat's cult film released 21 years ago, is getting a makeover for a theatrical re-release on July 5 in a restored 4K version, at the price of 5 euros.
Movies to come (and we are looking forward to it):
Mission: Impossible Dead Reckoning Part One
Oppenheimer,  Christopher Nolan, next July 19th
Hypnotic, Robert Rodriguez
The Color Purple, Blitz Bazawule ("Black Is King," "The Burial of Kojo") and produced by Oprah Winfrey, Steven Spielberg, Scott Sanders and Quincy Jones. Expected December 25th.
Bottoms, Emma Seligman
 TIPS ON MOVIE WRITING 
Scott Myers : Go into the story
FILMS PROGRAM ON TV AS FROM JULY 5TH
Mercredi- Wednesday 5
Arte : Moka
TF1 : Le dîner de con
Jeudi – Thursday 6
Canal + : Foundation
Arte : Emma
M6 :Mission impossible Fallout
TMC : Fantomas
TF1 Series : Pan
Vendredi – Friday 7
Arte : L'informateur
Canal + : Tirailleurs
Dimanche – Sunday 9
France 2 : Goldeneye
Arte : Les quatre filles du Dr March

Lundi – Monday 10
Canal + : Gangs of London (série)
Arte :  La moutarde me monte au nez
France 3 : Green Book : sur les routes du Sud
France 2 : Black Mirror (série)
Canal + : 1985 (serie)
Mardi – Tuesday 11
Canal + : Le parfum vert
Mercredi- Wednesday 12
Arte : L'Odyssée de Pi
TF1 : Les bronzés
Canal + : The Resort
 FILMS & SERIES ON ARTE AS FROM JULY 5TH
FILMS
Flatland – trois horizons
In South Africa, a policewoman pursues a young murderess on the run in the desert…
At the crossroads of western, road movie and film noir, a work of exceptional visual power from young South African director Jenna Cato Bass.
L'amour à rebours
After an arranged marriage, Mina feels lost in Germany, where she has joined her Iranian husband…
Director Susan Gordanshekan, whose parents were themselves involved in an arranged marriage, paints a sensitive portrait of two people torn between the values of their upbringing and the freedom of the Western way of life.
Docs
Pussy, Pleasure, Power ! Le désir féminin dans la pop culture
As female pleasure takes on an increasingly important role in pop song, how do women receive these messages of "positive sexuality" without taboos? Find out in this documentary that celebrates the intimate.
Series
Maîtres et Valets
An English aristocratic couple takes possession of an elegant London mansion.  To maintain her position, Lady Holland must recruit the finest servants. In the vein of Downton Abbey, the series Maîtres et valets explores the lives of tragi-comic characters against a historical and social backdrop.
Raven, Maciej Pieprzyca
A quiet, tortured investigator struggles between child abduction and corruption in the Polish police force.
Short movies
27 Flóra Anna Buda
At the age of 27, Alice still lives with her parents and has no private life or love life. After falling into a coma following a bicycle accident on the way home from her birthday party, she realizes it's time to leave the nest…
"27" won the Palme d'or for short film at the Cannes 2023 Film Festival.
The forest of Mademoiselle Tang
After "Funan", awarded the Cristal for feature film at the Annecy Festival in 2018, Denis Do sweeps through two centuries of Chinese family history in a superb animated film.
All films as from July 5th

on Netflix
Black Mirror, S6 , now
Nimona, Nick Bruno & Troy Quane
Wham!, George Michael & Andrew Ridgeley, as of July 5th
The deepest breath, Laura McGann, as of July 19th
All films as from 

June 28th

on 
Prime Video
The United States of fashion designer Elie Tahari, David Serero
Fashion designer Elie Tahari has been living the American dream for over 50 years.
He came to New York in 1971 from Israel with less than $100 in his pocket, slept on benches in Central Park and went on to build a billion-dollar fashion empire. There are thousands of fashion companies in the world, but only three have lasted more than 45 years and are still run by their founders: Giorgio Armani, Ralph Lauren and Elie Tahari.
Good Omens S 2, Neil Gaiman, as of July 28th.
The Lost flowers of Alice Hart, Sarah Lambert, as of August 4th.
All films as from July 5th
on Canal+
LE PARFUM VERT, Nicolas Pariser, now.
1985, by Wouter Bouvijn, now.
The Resort, Andy Siara, as of July 12th
All films as from July 5th

on Apple TV & Canal+
Silo, Graham Yost: go for it!
The crowded room, Akiva Goldsman,  with Tom Holland.
All films as from July 5th on Disney Plus
Chevalier, Stephen Williams, now
Secret Invasion, Kyle Bradstreet, as of June 21st
Great expectations,Brady Hood, as of June 28th.
The Bear, season 2, Christopher Storer, as of July 21st.
Ahsoka, Jon Favreau & Dave Filoni, as of August 23rd