Your weekly program as of February 8th
Before the best films as of February 8th:
Valentine day,  Films & series: download the file
Series, films, all the best of 2022 : Click: Best of 2022
Series, films, what to expect in 2023 : Click: 2023 most expected films and series
FESTIVAL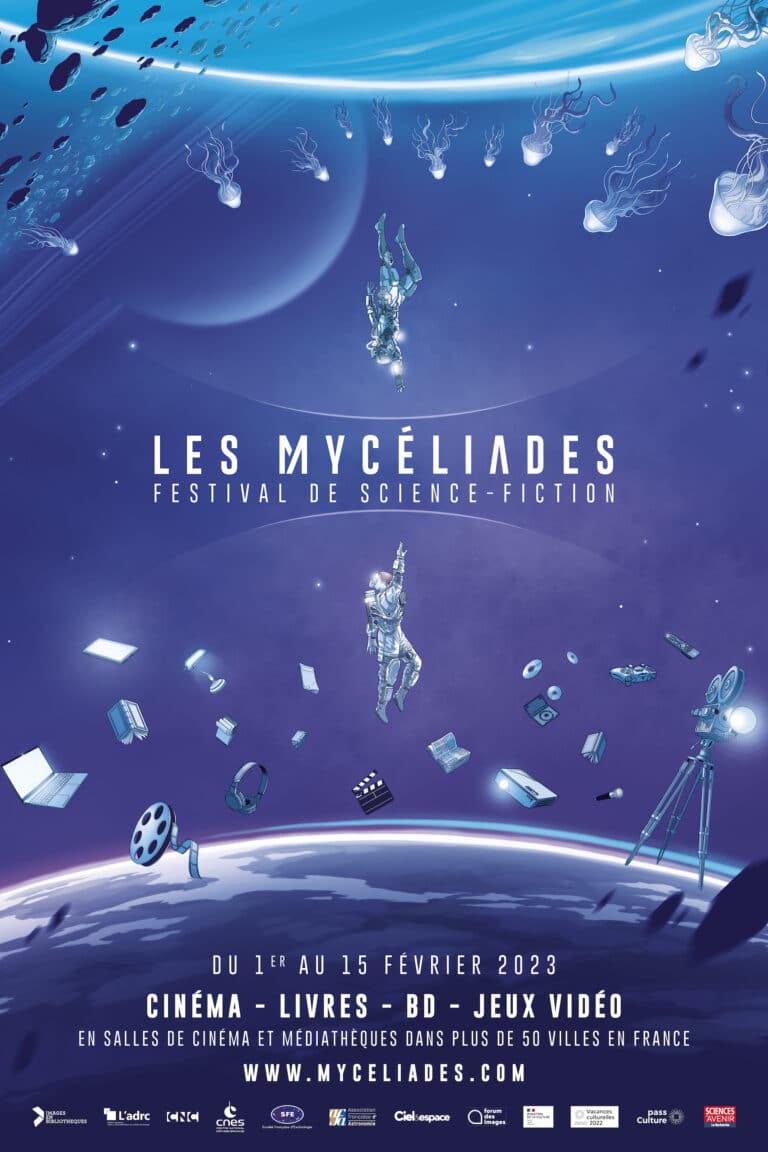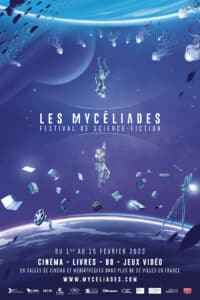 ALL YOU WANT TO KNOW ABOUT  FILMS & SERIES IN THEATERS & AT HOME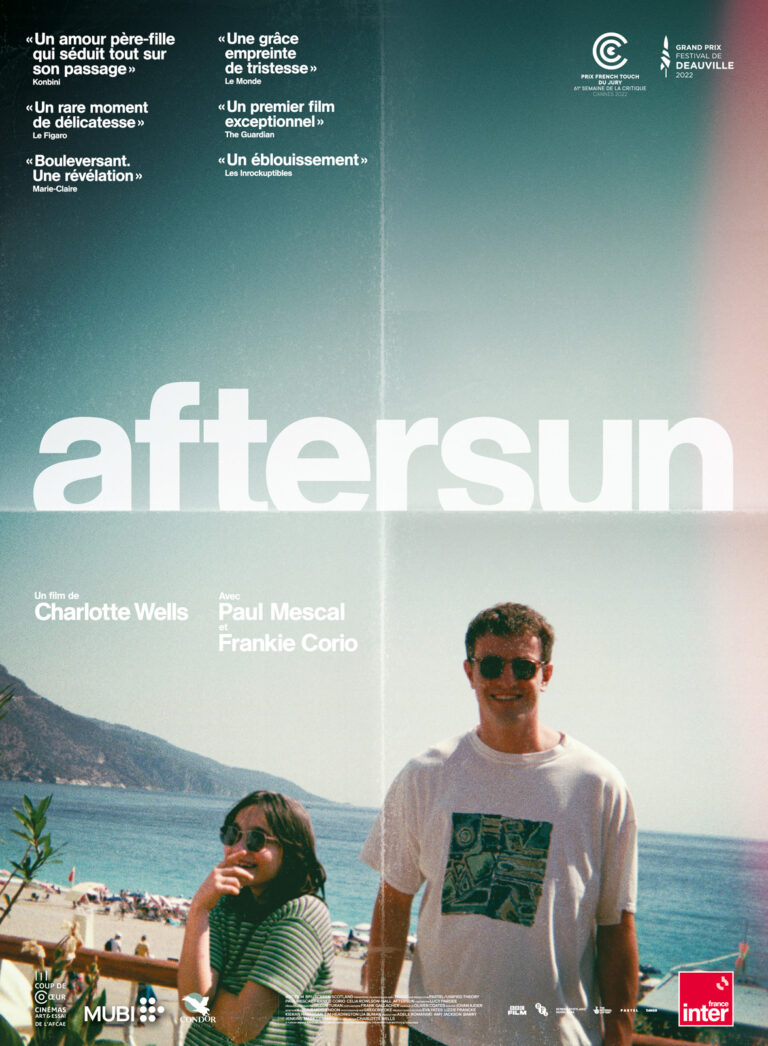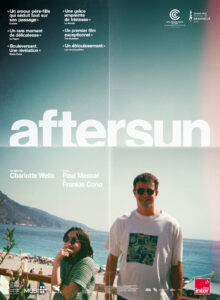 Aftersun, Charlotte Wells
With Paul Mescal, Frankie Corio, Celia Rowlson-Hall
Synopsis
Sophie remembers the summer vacations she spent with her father twenty years ago: the moments of shared joy, their complicity, sometimes their disagreements.
She also thinks about what was hovering over these precious moments: the muted and invisible threat of an ending happiness.
Review
This beautiful film takes us on a nostalgic journey where a father and his daughter find themselves at a turning point in their lives.
Filmed like a music video, the Kodak film is sublimated here. The images are full of sunshine and blue skies, and the complicity between the two actors, Paul Mescal, revealed in Lenny Abrahamson's Normal People series, and the young actress Frankie Corio is obvious on screen.
First feature film of British director Charlotte Wells, After Sun distills throughout the film small moments of emotion, like small pebbles, and a wave of emotion overwhelms us at the end.
On the character of Callum, played by Paul Mescal, the director says:
"Calum initially exudes a certain joy and freedom. But the closer you get, the more you realize that he is desperate and confined in something he can't escape. the cast is not, it's a pure coincidence. I thought of it as an obstacle. It's something that keeps Calum from having the vacation he had imagined. He has trouble tying his shoes, smoking. It also creates a contrast with his stature."
A MUST-SEE
Currently in theaters.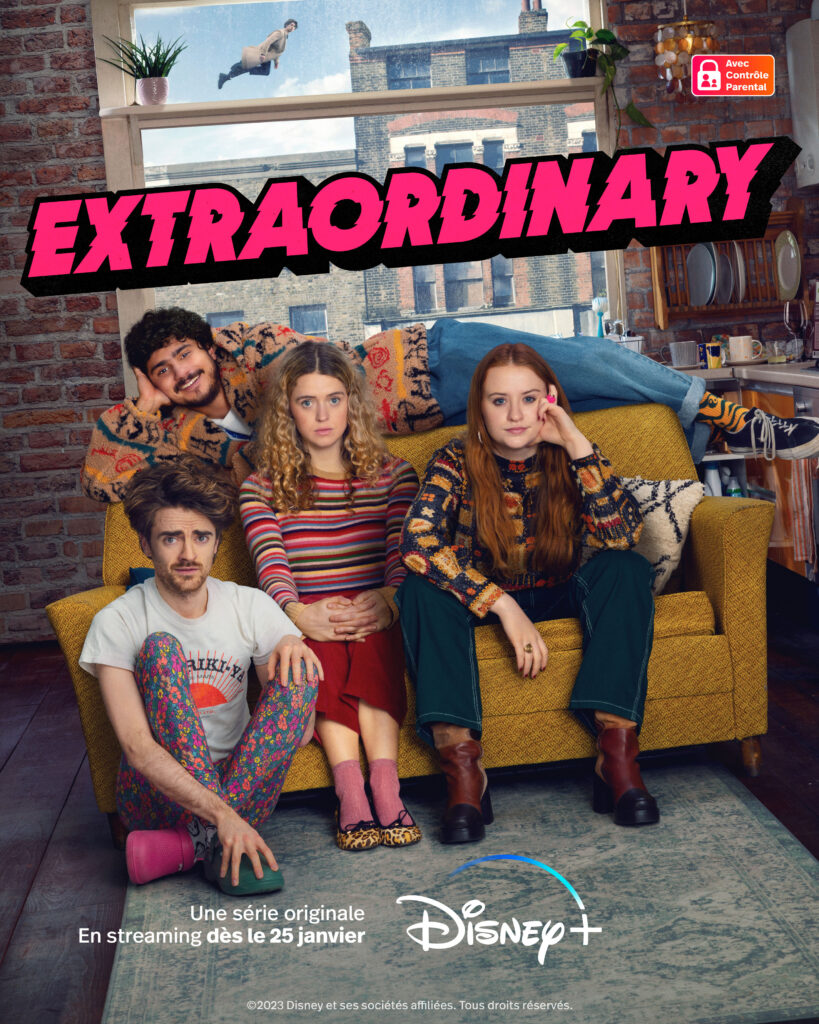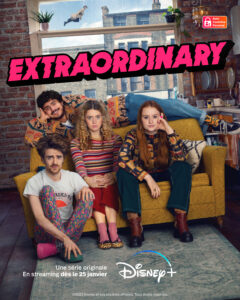 Extraordinary, Emma Moran
Synopsis
In an alternate world where everyone over 18 has a superpower, 25-year-old Jen is still waiting for hers to appear. Feeling neglected and insecure, Jane is stuck between a dead-end job and a love affair with Luke who doesn't seem to want to commit. Her friend Carrie, who has the power to make the dead talk, is positive and keeps Jen from feeling sorry for herself.
Review
Well, what can I say except that this is the funniest series I've seen in a long time?
The absurd situations coupled with hilarious dialogues keep going throughout the episodes. Since they are short (5 min), it works even better.
Emma Moran, who created it, is using her characters to open up about work, love, respect for women and the importance of appearance. What really matters in our relationships with others? 
This very clever series has just been renewed for a second season and I will be among the first to watch it.
Also to be noted, the revelation of a bunch of talented young actors who are Máiréad Tyers, Sofia Oxenham, Edward Graham Porteous, Luke Rollason (my favorite).
See you soon on Disney+!
All films as from February 8th
February 8th best films
Pour la France, Rachid Hami
During an integration ritual at the prestigious Saint-Cyr Military School, 23-year-old Aïssa loses his life. Faced with an army that struggles to acknowledge its responsibilities, Ismael, his older brother, embarks on a battle for the truth.
His investigation into his younger brother's life will bring back memories of their childhood in Algiers and their last moments together in Taipei. Based on a true story. 
Le Retour des hirondelles, Li Ruijun
With Wu Renlin, Hai-Qing
Ma, an elderly Chinese peasant, cultivates the land with his donkey and plow. As the last of his family not to be married, he is made to marry Guiying, a woman in poor health. The two of them are going to fall in love…
La Grande magie, Noémie Lvovsky
With Denis Podalydès, Sergi López, Noémie Lvovsky
France, the 1920s. In a hotel by the sea, a magic show distracts the idle guests. 
Marta, a young woman unhappy with her jealous husband, agrees to participate in a disappearing act and takes advantage of the opportunity to disappear for good. 
To answer the husband's demand for his wife's return, the magician puts a box in his hands and tells him that she is inside. 
However, he must not open it unless he has absolute faith in her, otherwise she will disappear forever. Doubt then sets in for Charles…
Les Têtes givrées, Stéphane Cazes
With Clovis Cornillac, Claudia Tagbo, Marwa Merdjet Yahia
In a school at the foot of Mont Blanc, the students of SEGPA struggle to see a positive future… To motivate them and make them dream, Alain, their teacher, organizes a surprising and perilous trip into the bowels of a glacier.
Emmett Till, Chinonye Chukwu
With Danielle Deadwyler, Jalyn Hall, Whoopi Goldberg
Mamie Till becomes a teacher and activist in the American civil rights movement after the death of her son, Emmett.
The latter, in 1955, at the age of 14, was beaten, shot, and thrown into the Tallahatchie River, with a cotton-picking fan tied around his neck with barbed wire, by white supremacists for allegedly whistling at a white woman while visiting his cousins in Money, Mississippi.
Mamie Till insists that her son's death was the result of a "white supremacist" act. Grandma Till insists that the casket, containing her son's brutalized body, be left open to show the nation what was done to him.
The film is told entirely from her perspective.
Titina, Kajsa Næss
Movies to come (and we are looking forward to it):
La femme de Tchaïkovski, Kirill Serebrennikov, as of February 15th
The Fabelmans, Steven Spielberg, as of February 22nd
WEEKLY TIPS & OPINIONS ABOUT MOVIES 
BY  MOVIE DIRECTORS,  WRITERS, SCREENWRITERS, DIRECTORS, COMPOSERS…
Three Keys to Writing in a Distracting World  by Scott Myers 
Writing and the Creative Life: 19 Daily Habits Of Artists…  by Scott Myers 
FILMS PROGRAM AS FROM FEBRUARY 8TH
Mercredi – Wednesday 8
Arte : Les innocentes, Anne Fontaine
Jeudi – Thursday 9
Arte : Profession Reporter (série)
Canal + : The Head saison 2
Friday – Vendredi 10
Toute la vérité – Avatar meurtrier
Dark family stories and a young murdered girl: Commissioner Judith Mohn tries to untangle the knots of a complex case full of secrets… A twisted thriller led by a tenacious commissioner brilliantly played by Christina Hecke. By Matthias Tiefenbacher.
Samedi 11 – Saturday 11
M6 : Bianca
Arte : Antartica
Dimanche 12 – Sunday 12
France 5 : Sept ans au Tibet
M6 : Vaiana
Arte :Starship troopers – Scénario : Ed Neumeier
When an alien species of giant insects threatens the Earth, a group of young men join the army to fight it… Through an explosive satire of the interstellar war film, Paul Verhoeven ("Robocop") delivers a thrilling denunciation of American imperialist madness.
C8 : Peur sur la ville
Lundi 13 – Monday 13
Arte : Le talentueux Mr Ripley by Anthony Minghella
Fascinated by the luxurious life led by his friends, a penniless young American finds himself caught in a spiral of lies and murders… Forty years after the first adaptation of Patricia Highsmith's book ("Plein soleil" by René Clément, with Alain Delon), here is a new variation, with Matt Damon, Gwyneth Paltrow, Jude Law and Philip Seymour Hoffman.
Canal + : Django (series)
Mardi – Tuesday 14
C8 : Pretty Woman
Mercredi – Wednesday 15
Arte : Les fantômes d'Ismaël
5. AS FROM FEBRUARY 8TH,

 FILMS & SERIES ON ARTE
FILMS
Ghost Dog, Jim Jarmush
DOCS
Val Kilmer, entre Top Gun et The Doors, as of February 3rd.
As a kamikaze fighter pilot for Tony Scott or a vibrant Jim Morrison for Oliver Stone, Val Kilmer has imposed his intense performance on Hollywood. A very intimate portrait of an actor with a dazzling career and a life full of drama.
Series
Profession : reporter, Michael Lucas
All films as from February 8th

 

on Netflix
Pamela, as of January 31st.
You saison 4, as of February 9th
The fourth chapter opens here far from the United States but in Europe, and more particularly in London, where the young man, still played by Penn Badgley ("Gossip Girl"), evolves under a new identity. After having stalked his prey, here he is the target of a mysterious blackmailer.
Your place or mine, as from February 10th, by Aline Brosh McKenna (Devil wears Prada), with Reese Witherspoon.
Reines africaines : Njinga, as of February 15th.
All films as from 

February 8th

 

on 
Prime Video
Coeurs noirs, Ziad Doueiri, now.
Somebody I used to know,Dave Franco, on February 10th
All films as from 

February

 8th on Canal+
The Head season 2, now.
Django, Leonardo Fasoli et Maddalena Ravagli,  as from February 13th
Far West, 1860-1870. Haunted by the murder of his family eight years earlier, Django continues to search for his daughter Sarah, clinging to the hope that she might have survived. He finds her in New Babylon, a city made up of men and women of all origins, races and beliefs. 
Now an adult, Sarah asks Django to leave, fearing that her presence will endanger the city that adopted her. Django is adamant that he will not risk losing his daughter again…
Two episodes seen at a premiere : we are looking forward to watching the next ones.
The actors are all pretty good in this great production. I particularly liked Benny O Arthur, Jyuddah Jaymes, as well as Eric Kole, actors we would like to see more often on screens.
With Matthias Schoenaerts, Noomi Rapace, Lisa Vicari and Nicholas Pinnock.
All films as from February 8th

on Apple TV
Shrinking, Jason Segel and Bill Lawrence & Brett Goldstein, now.
Sharper, on February 18th by Benjamin Caron and starring Julianne Moore, Sebastian Stan, Justice Smith, Briana Middleton, and John Lithgow
All films as from February 8th on Disney Plus
Anatomie d'un divorce by  Taffy Brodesser-Akner, as of February 22nd
The Mandalorian season 3, as of March 1st.
The Little Mermaid 2, Rob Marshall, forecast on May 2023.
Films as of February 8th on Lionsgate
Party Down