Your weekly program as of February 1st
Before the best films as of February 1st:
Succession, saison 4
Series, films, all the best of 2022 : 
Click:
Best of 2022
FESTIVAL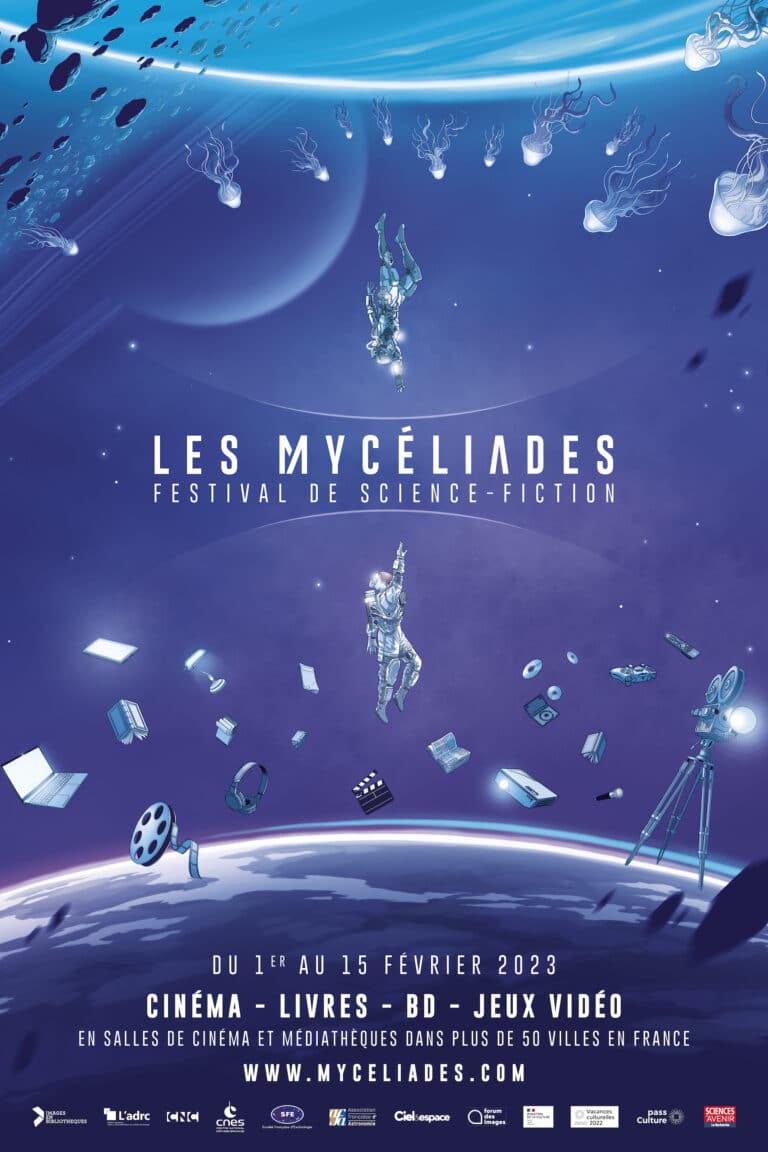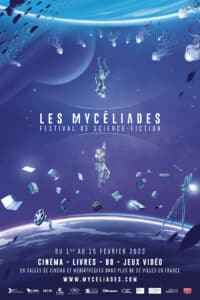 ALL YOU WANT TO KNOW ABOUT  FILMS & SERIES IN THEATERS & AT HOME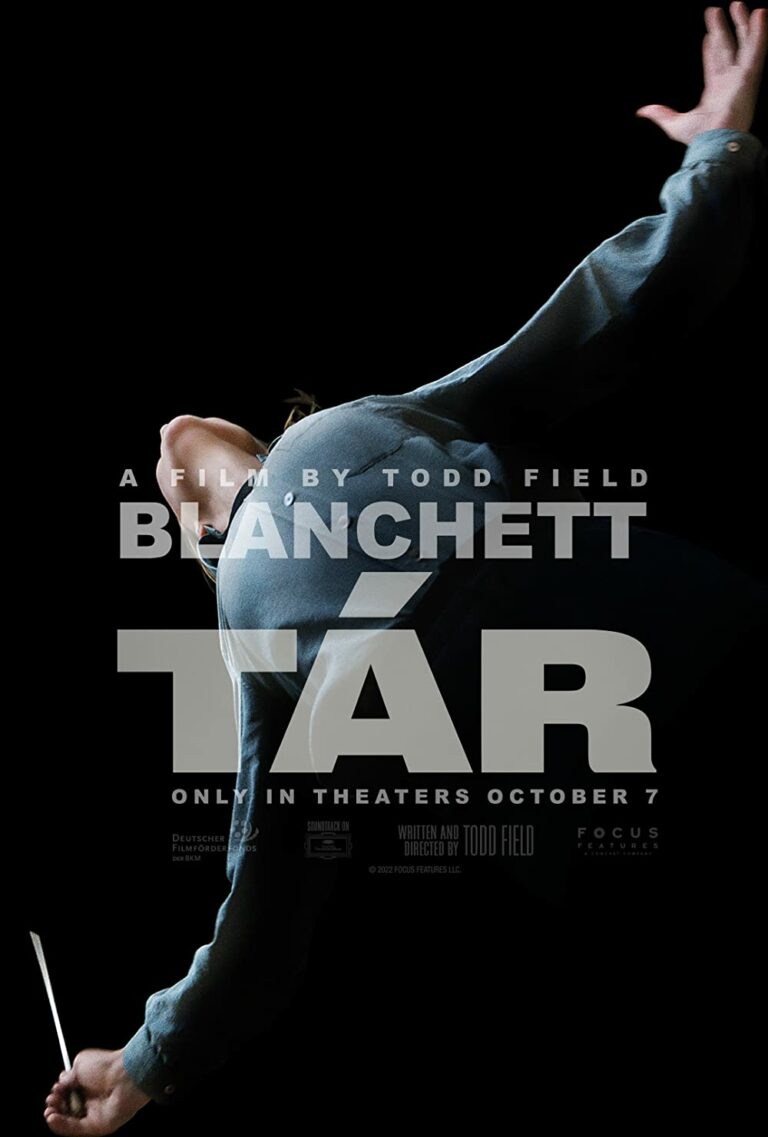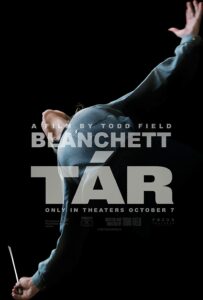 Tár by Todd Field
Synopsis
Lydia Tár, the avant-garde conductor of a major German symphony orchestra, is at the height of her art and career. Her book launch is approaching and she is preparing a much anticipated concerto of Gustav Mahler's famous Symphony No. 5. But in the space of a few weeks, her life will fall apart in a singularly timely way.
Review (by Déborah)
Tár: the question is more important than the answer
One might think that this film is just a classic biopic. To tell the truth, when I left the theater, that's what I said to myself: what? All that for this? The story of the fall of an idol?
But after thinking about it, I realized that the film was taking the codes of the genre it claims to follow in the wrong direction.
Tár is a fictional biopic of a life, about which we will never really know anything.
The film oscillates between an explanation by the paranoia of its character and the supernatural, but does not decide. Is what we see hallucinated or real?
Todd Field questions our need for certainty in an increasingly polarized society, where the image has all too often the value of truth.
The film stages a character and a society driven by the same will of control which leads them irremediably to get out of control when they come up against reality. It blurs our spatio-temporal reference points, and resolves nothing, challenging the viewer to resolve its contradictions.
Let's salute Todd Field for taking fifteen years to write, direct and produce it, in a world where taking time to sit, think and create is increasingly difficult.
And let's also salute Cate Blanchett, who, faithful to the method of the Actor Studio, has invested a lot of time for the role, and carries it in a masterly way.
With Cate Blanchett, Nina Hoss, Noémie Merlant
Now in theater.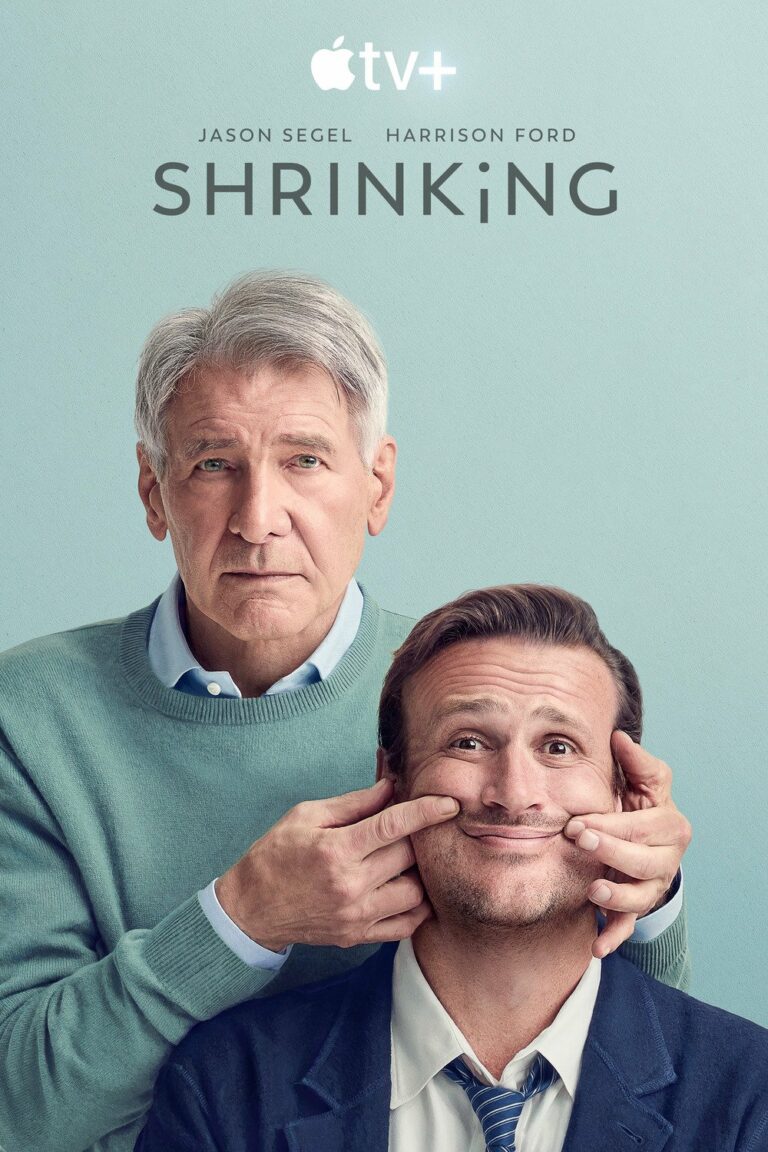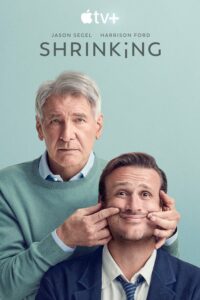 Shrinking, by Jason Segel & Bill Lawrence
Synopsis
A grief therapist breaks the rules by telling his clients exactly what he thinks. Jimmy has lost his wife and wants to try a new approach to coping with his loss, but he's not sure if it will help others.
The series
And one more about shrinks!
After The Sopranos, BeTepul (In Therapy), Shrinking sees the return of Harrison Ford as the gruff, lonely psychologist, Phil Rhodes, alongside Jason Segel, Jimmy, as the emotional, demonstrative, grieving psychologist.
Unlike the Ricky Gervais series After Life with Ricky Gervais (Tony), Kerry Godliman (Lisa) where the main character lashes out at others for being unhappy, Jimmy seeks to help his patients by taking dangerous shortcuts.
He confronts them with reality and often has to face the consequences.  As an awkward and absent father, he tries to make amends with his teenage daughter whom he has neglected for a year of grief. While Phil Rhodes and Gaby (Jessica Williams), his partners in the firm, try to get him back on track.
Both funny and tender, Shrinking, which means both psychologist, contraction, sensitive, or shrinking is peppered with funny and touching dialogue.
This is not surprising since it was created by Jason Segel, Bill Lawrence and Brett Goldstein (the actor of the Ted Lasso series), great actors in many great comedies.
On AppleTV now.
All films as from February 1st
February 1st best films
Aftersun, Charlotte Wells
With Paul Mescal, Frankie Corio, Celia Rowlson-Hall
Sophie remembers the summer vacations she spent with her father twenty years ago: the moments of shared joy, their complicity, sometimes their disagreements. She also thinks about what was hovering over these precious moments: the muted and invisible threat of an ending happiness.
Tel Aviv – Beyrouth,  Michale Boganim
With Sofia Essaïdi, Sarah Adler, Zalfa Seurat
From 1984 to 2006, two families, one Lebanese, the other Israeli, are caught up in the turmoil of repeated wars between Israel and Lebanon. Between the south of Lebanon and Haifa, history both upsets and reunites individual destinies.
Knock at the Cabin,  M. Night Shyamalan
With Ben Aldridge, Jonathan Groff (II), Dave Bautista
While vacationing at a remote cabin in the wilderness, a young girl and her parents are taken hostage by four armed strangers who demand an impossible choice in order to avert the impending apocalypse.
Le Pire voisin au monde,  Marc Forster
With Tom Hanks, Mariana Treviño, Rachel Keller
THE WORST NEIGHBOR IN THE WORLD tells the story of Otto Anderson, a grumpy old man who has nothing to live for after the death of his wife. Just as he is about to end it all, his plans are disrupted by a young, energetic family who move into the house next door.
Amore Mio,  Guillaume Gouix
With Alysson Paradis, Élodie Bouchez, Viggo Ferreira-Redier
Lola refuses to attend the funeral of the man she loves. She convinces Margaux, her sister, to take her and her son away from the ceremony. On the road that will lead them to Italy, they discover the adults they have become and try to find the complicity of the children they were.
Un petit frère, Léonor Serraille
With Annabelle Lengronne, Stéphane Bak, Kenzo Sambin
When Rose arrives in France, she moves to a Parisian suburb with her two sons, Jean and Ernest. Construction and deconstruction of a family, from the end of the 80's until today.
Ghost Therapy,  Clay Tatum
Clay is a lonely unemployed photographer who lives a mundane artistic life in Los Angeles with his wife Whitney. Whitney advises Clay, who is creatively stagnant, to get out and not "just lie around the living room and drink beer."
Dounia et la Princesse d'Alep, Marya Zarif, André Kadi
Dounia is 6 years old, she leaves Aleppo with a few nigella seeds in her hand and with the help of the Princess of Aleppo, Dounia makes the journey to a new world.
Astérix et Obélix : L'empire du milieu, Guillaume Canet
Movies to come (and we are looking forward to it):
Pour la France, Rachid Hami, as of February 8th
La femme de Tchaïkovski, Kirill Serebrennikov, as of February 15th
The Fabelmans, Steven Spielberg, as of February 22nd
WEEKLY TIPS & OPINIONS ABOUT MOVIES 
BY  MOVIE DIRECTORS,  WRITERS, SCREENWRITERS, DIRECTORS, COMPOSERS…
Page One: "Tár" (2022). Written by Todd Field | by Scott Myers | Jan, 2023 | Go Into The Story
FILMS PROGRAM AS FROM FEBRUARY 1ST
Mercredi – Wednesday 1
Arte : La nouvelle vie de Paul Snejder, Thomas Vincent
Jeudi – Thursday 2
Arte : Profession Reporter (série)
Canal + : The Head saison 2
Friday – Vendredi 3
Arte : Toute la vérité : Meurtre au fossé des anges
Sunday – Dimanche 5
TF1 : Ocean's 8
Arte : Robocop, Paul Verhoeven
Monday – Lundi 6
Arte : Les sentiers de la perdition, Sam Mendes. Avec Tom Hanks, Paul Newman, Daniel Craig, Jude Law
Tuesday- Mardi 7
Canal + : À plein temps
Wednesday – Mercredi 8 février
Arte : Les innocentes, Anne Fontaine
5. AS FROM FEBRUARY 1ST

 FILMS & SERIES ON ARTE
FILMS
Ghost Dog, Jim Jarmush
DOCS
Val Kilmer, entre Top Gun et The Doors, as of February 3rd.
As a kamikaze fighter pilot for Tony Scott or a vibrant Jim Morrison for Oliver Stone, Val Kilmer has imposed his intense performance on Hollywood. A very intimate portrait of an actor with a dazzling career and a life full of drama.
Series
Profession : reporter, Michael Lucas
All films as from February 1st

 

on Netflix
Pamela, as of January 31st.
Des mains en or, as of February 1st
You saison 4, as of February 9th
Your place or mine, as from February 10th, by Aline Brosh McKenna (Devil wears Prada), with Reese Witherspoon.
Reines africaines : Njinga, as of February 15th.
All films as from 

February 1st

 

on 
Prime Video
Shotgun Wedding, Jason Moore with Jennifer Lopez, Josh Duhamel. As of January 27th.
The Rig, John Strickland; Alex Holmes
The Nanny, Nikyatu Jusu
Somebody I used to know, Alison Brie, on February 10th
All films as from 

February

 1st on Canal+
La nuit où Laurier Gaudreault s'est réveillé, Xavier Dolan, as of January 23rd
Moochie, qui a tué Jill Halliburton, Samuel Collardey , as of January 25th
Frère et soeur, Arnaud Desplechin, as of January 31st.
The Head season 2, as of February 2nd.
Bullet Train, as of February 3rd.
All films as from February 1st

on Apple TV
Shrinking, Jason Segel and Bill Lawrence & Brett Goldstein, as of January 27th
Sharper, on February 18th by Benjamin Caron and starring Julianne Moore, Sebastian Stan, Justice Smith, Briana Middleton, and John Lithgow
All films as from February 1st on Disney Plus
Extraordinary : A hilarious sitcom mixing superpowers and British humor, written by Emma Moran and produced by the team behind Killing Eve. Starting January 25.
The Mandalorian season 3, as of March 1st.
The Little Mermaid 2, Rob Marshall, forecast on May 2023.
Films as of February 1st on Lionsgate
Party Down