The 10 best series of the year.
Your new films & series
In theaters & on your platforms
News on movies and series
News
SPECTRE : SANITY, MADNESS & THE FAMILY,  de Para One
How I met your father
Les Minions 2, July  2022
Festivals​
The Créteil Women's Film Festival: send your film. The 44th edition will take place from March 11 to 20, 2022
FESTIVAL
From January 19 to 25, 2022 will be held the 24th edition of the Télérama Film Festival, in 450 cinemas throughout France.
With the Télérama pass, which will be found in Télérama and on Télérama.fr readers will be able to see or review 15 films of the year 2021, chosen by the Télérama editorial team – with the support of Afcae, a long-standing partner – as well as a film chosen by the under-26s, supported by BNP Paribas. And for €3.50 each, thanks to the pass valid for 2 people.
ALL YOU WANT TO KNOW ABOUT CURRENT FILMS & SERIES
IN THEATERS AND AT HOME
10 BEST SERIES OF THE YEAR
2021 BEST SERIES
I selected them according to the emotion, the strength of their subject and their characters as well as their originality. I've seen them all and all the reviews of these series are on movieintheair, click away!
THE UNDERGROUND RAILROAD, BY BARRY JENKINS, ADAPTED FROM  COLSON WHITEHEAD'S NOVEL  (PULITZER 2017):

PRIME VIDEO

DOPESICK, BY DANNY STRONG:

DISNEY PLUS

I MAY DESTROY YOU, BY MICHAELA COE:

CANAL PLUS

TED LASSO, BY BILL LAWRENCE, JASON SUDEIKIS, BRENDAN HUNT & JOE KELL:

APPLE TV

ANTIDISTURBIOS, BY ISABEL PENA & RODRIGO SOROGOYEN:

CANAL PLUS

YOUR HONOR, BY PETER MOFFAT:

CANAL PLUS

PHYSICAL, BY ANNIE WEISMAN:

APPLE TV

HAMISHIM, BY YAËL HEDAYA:

ARTE

THE FLIGHT ATTENDANT, BY STEVE YOCKEY :

CANAL PLUS

MAID, BY MOLLY SMITH METZLER:

NETFLIX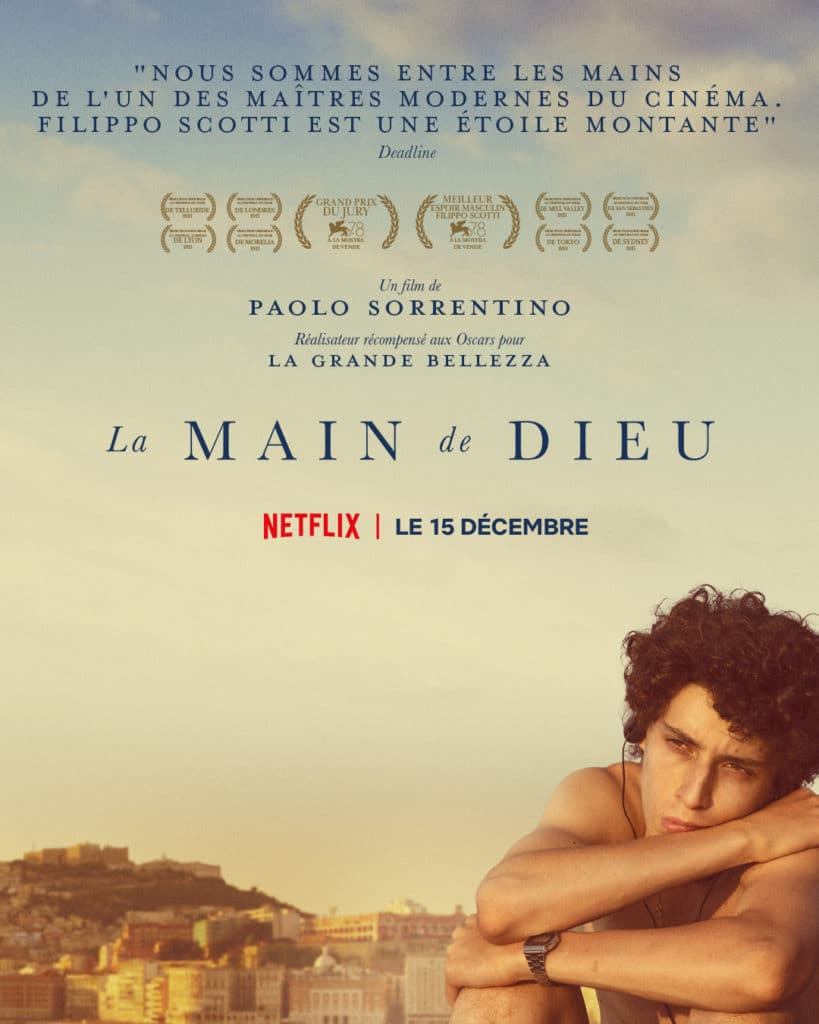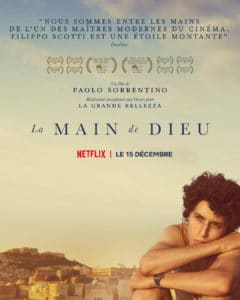 THE HAND OF GOD, PAOLO SORRENTINO
Paolo Sorrentino (Il Divo, La grande bellezza, The Young Pope) looks back on his adolescence and the drama that led him to embrace a career in film.
He lived in Naples with his brother and his parents, two characters that could be found in Elena Ferrante's novels, except that they belonged to the middle class, a mother who was a prankster and a father who was a runner, but all of them had one passion: soccer and Maradona who joined SSC Napoli in 1984.
Between swimming with family friends and neighbors in the clear waters of the Amalfi coast and the evenings in the streets of Naples, life passes before our eyes, screaming of truth and naturalness with always, these characters worthy of Fellini and a sublime photography. Paolo Sorrentino is a master of the image.
In this film, I found my favorite of the year 2021. One more to add to last week's list.
Currently on Netflix.
Grand Prix du Jury  Mostra de Venise.
 Paolo Sorrentino Video Club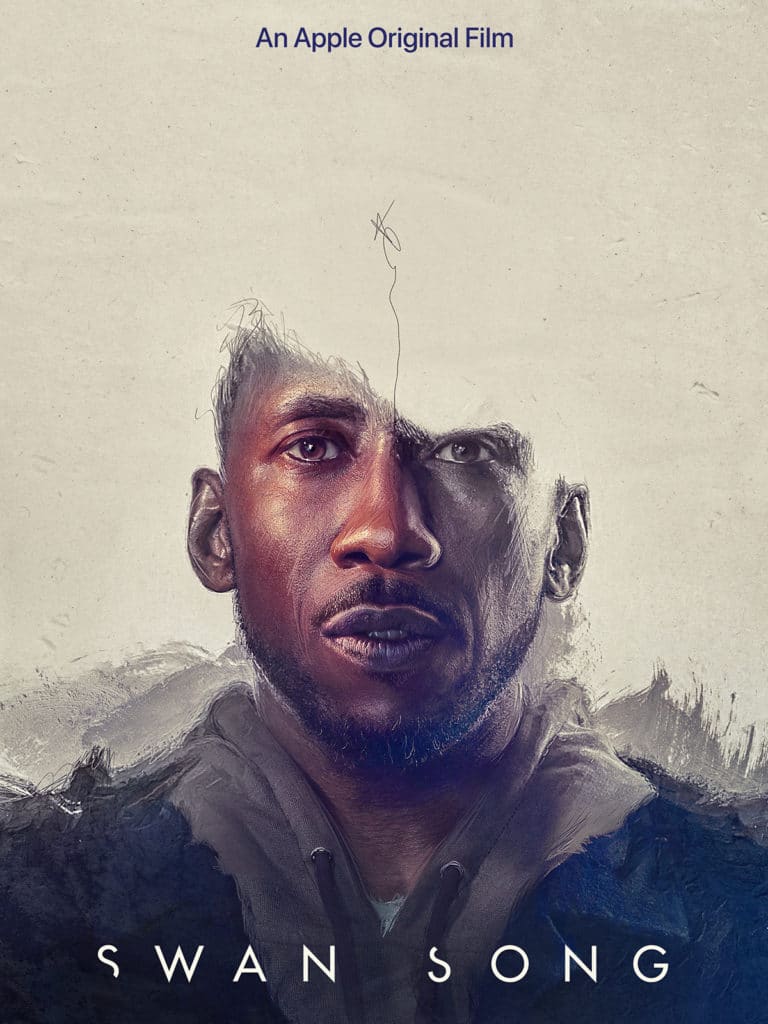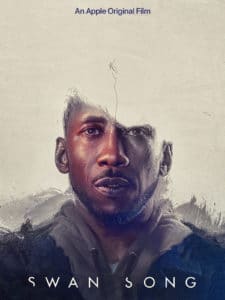 Swan Song, Benjamin Cleary
SYNOPSIS
When a loving husband and father Cameron Turner is diagnosed with a terminal illness, he is presented with the option of sparing his family grief by having him replaced with a clone. Turner is torn about whether to discuss the option with his wife.
THE FILM
Mahershala Ali knows how to be overwhelming in one second. In this science fiction film that reminds us of Her by Spike Jonze with Joaquim Phoenix, Cameron Turner (played by Mahershala Ali ) has terminal cancer. 
A cloning company offers to replace him with his clone so that his wife and son will never know he is dead, and someone will continue to love and care for them even after his death.
The clone has everything about him, his memories, his appearance and worst of all…his humanity. 
What if, in the end, the worst but most beautiful (?) thing is not that clones become dangerous but that, on the contrary, they are better than us and end up replacing the human race?
Director Benjamin Cleary, who won an Oscar for his short film Stutterer, asks us about death, transmission and love. 
What do we want to leave to those we love? 
Starring also Naomie Harris, Awkwafina, Glenn Close.
Now on Apple TV
2. IN MOVIE THEATERS
Today, December 22nd
The Matrix Resurrections, by Lana Wachowski
My Kid  by Nir Bergman
Anne Frank's Diary, by George Stevens
Later (and we are looking forward to it): 
The Card Counter, on December 29, by Paul Schrader
Belle, on December 29, by Mamoru Hosoda
2022
TWIST À BAMAKO, by Robert Guédiguian, on January 5th
Italian studies, by Adam Leon with Vanessa Kirby, anuary 14
Harry Potter, return to Hogwarts, sur Salto on January 2nd
Jurassic World: le monde d'après : prologue by Colin Trevorrow avec Chris Pratt, Bryce Dallas Howard, Jeff Goldblum…
L'amour c'est mieux que la vie, by Claude Lelouch on January 19th
Marry me is an American romantic comedy directed by Kat Coiro, with a script by John Rogers, Tami Sagher and Harper Dill, based on the graphic novel of the same name by Bobby Crosby.
The film will star Jennifer Lopez, Owen Wilson, Maluma, John Bradley and Sarah Silverman.
Batman, by Matt Reeves. With Robert Pattinson et Zoe Kravitz.
Moonfall, by Roland Emmerich.
Licorice Pizza, on January 5th, by Paul Thomas Anderson.
In the San Fernando Valley in the 1970s, various characters cross paths: a young successful high school actor (Cooper Hoffman), politician Joel Wachs running for office (Benny Safdie) and an old school producer and filmmaker (Bradley Cooper).
Lightyear, by Angus MacLane. (2022)
Landscapers, by Ed Sinclair, with Olivia Colman et David Thewlis, on December 6th on HBO
Elvis, by Baz Luhrmann.
Downtown Abbey, a new era, by Simon Curtis.
WEEKLY TIPS & OPINIONS
FROM 

PROFESSIONALS

 WRITERS, SCREENWRITERS,
DIRECTORS, COMPOSERS…
THE 13 MOST COMMON MISTAKES FOUND ON A SCRIPT  by Filmarket Hub 
Writing Goals: 2022 [Part 1] — Looking Back  by Scott Myers 
4. AT HOME ON TV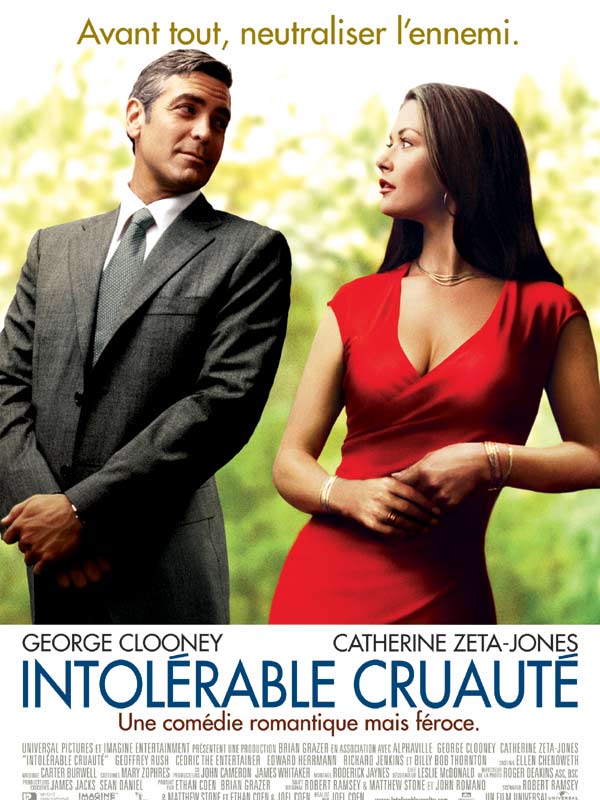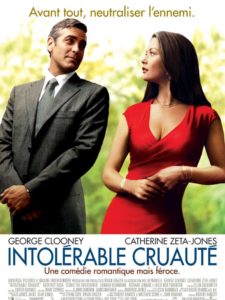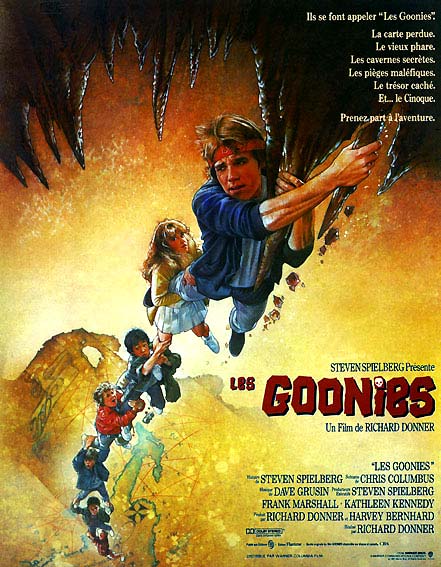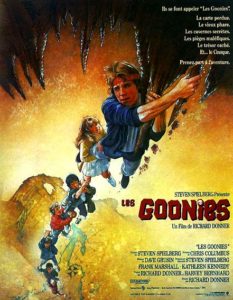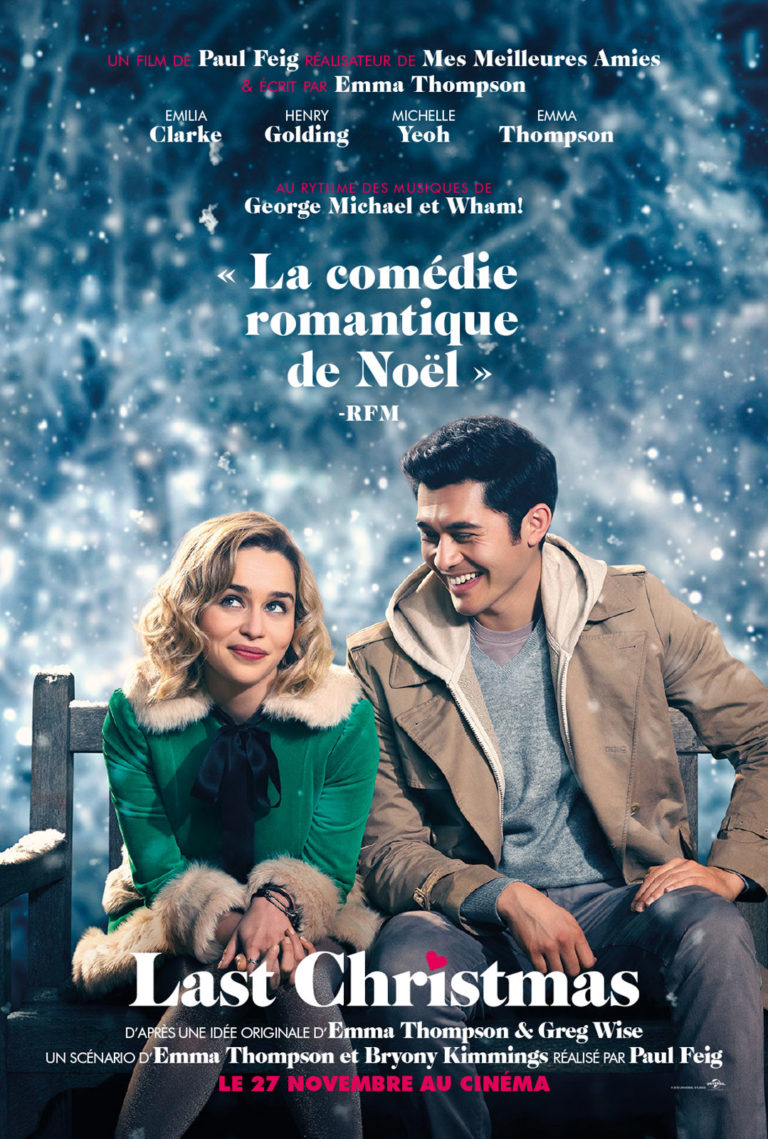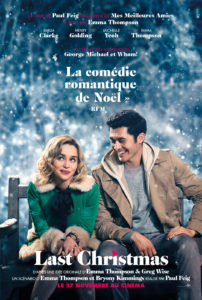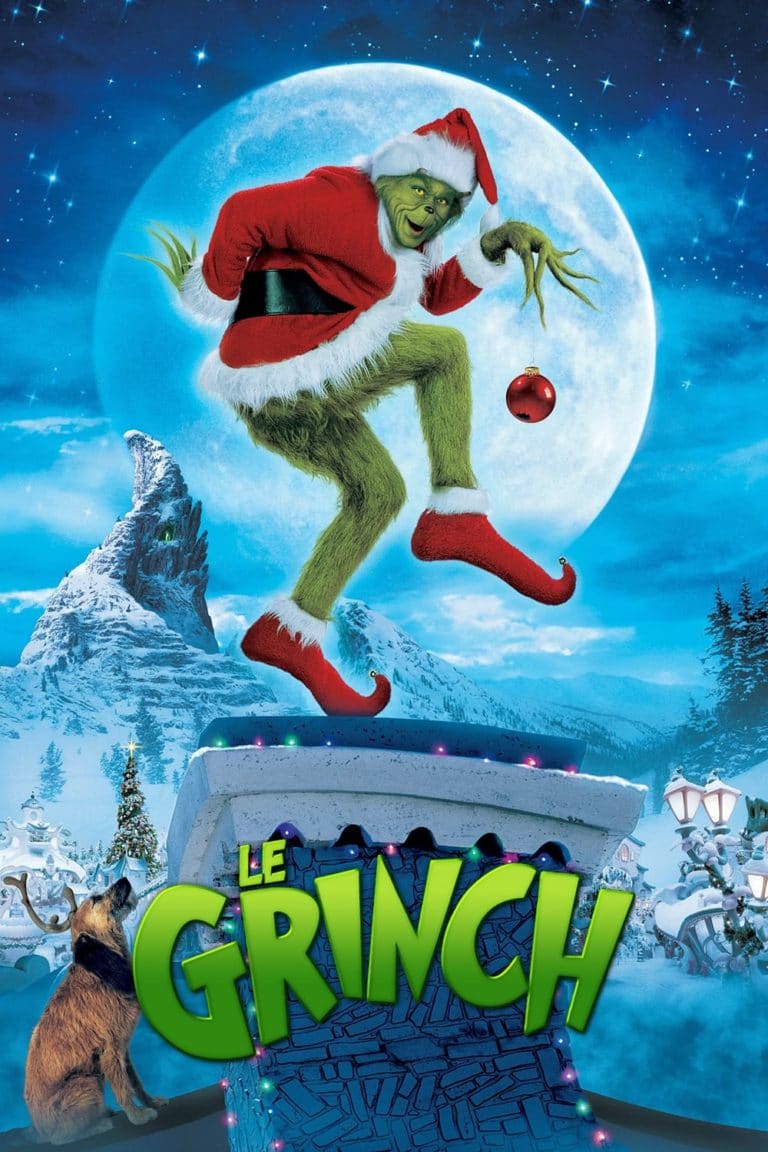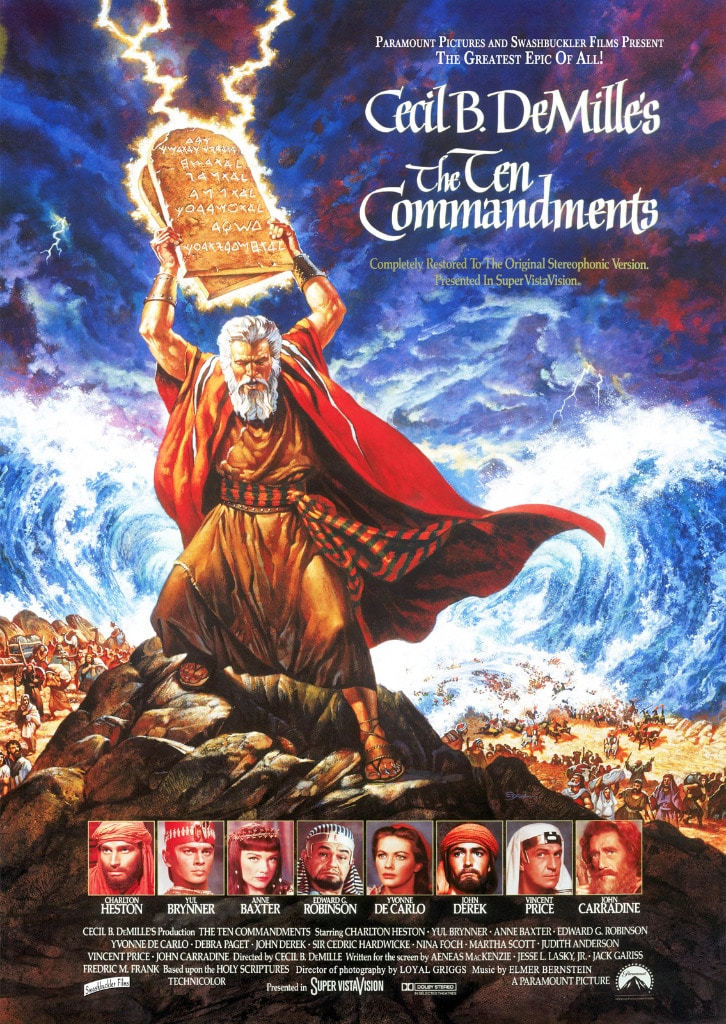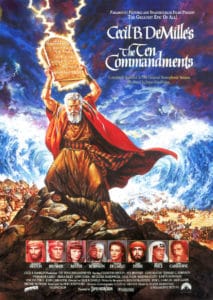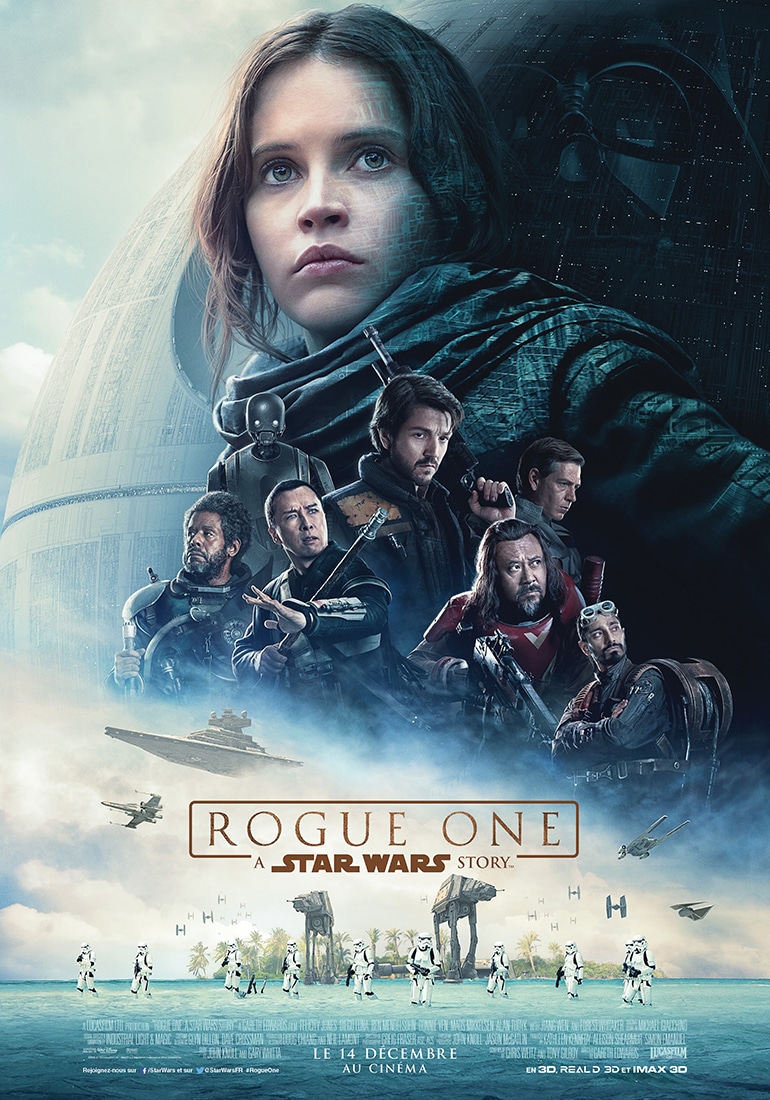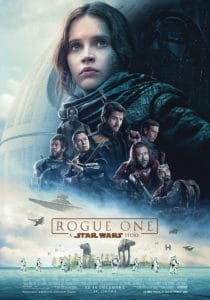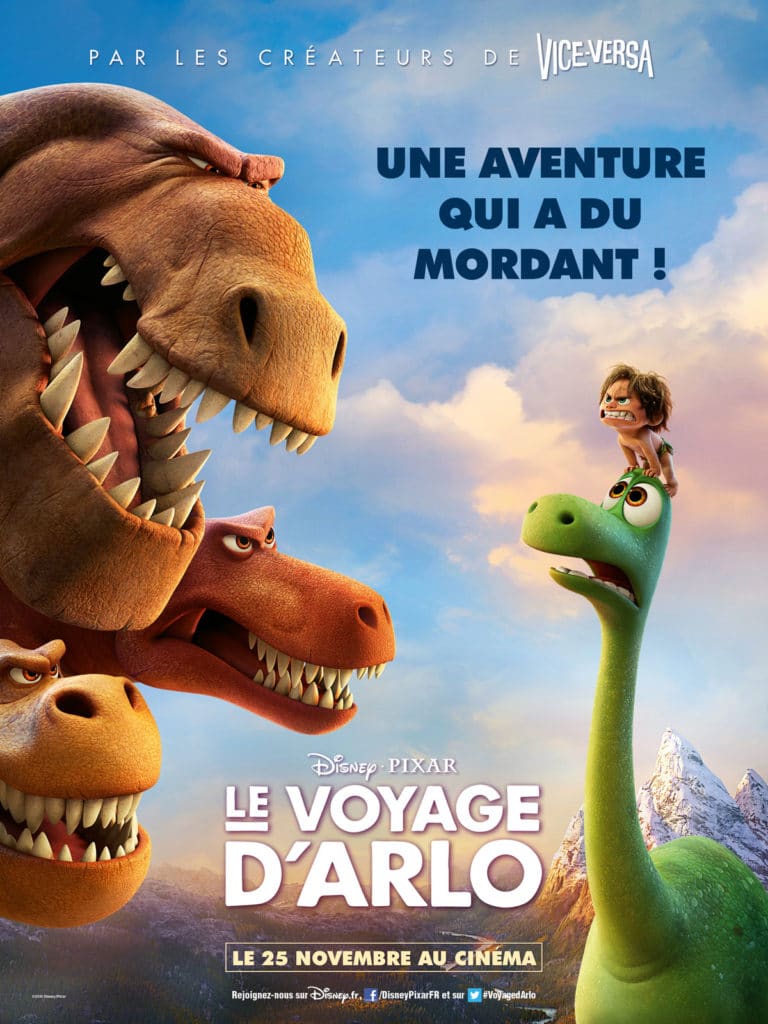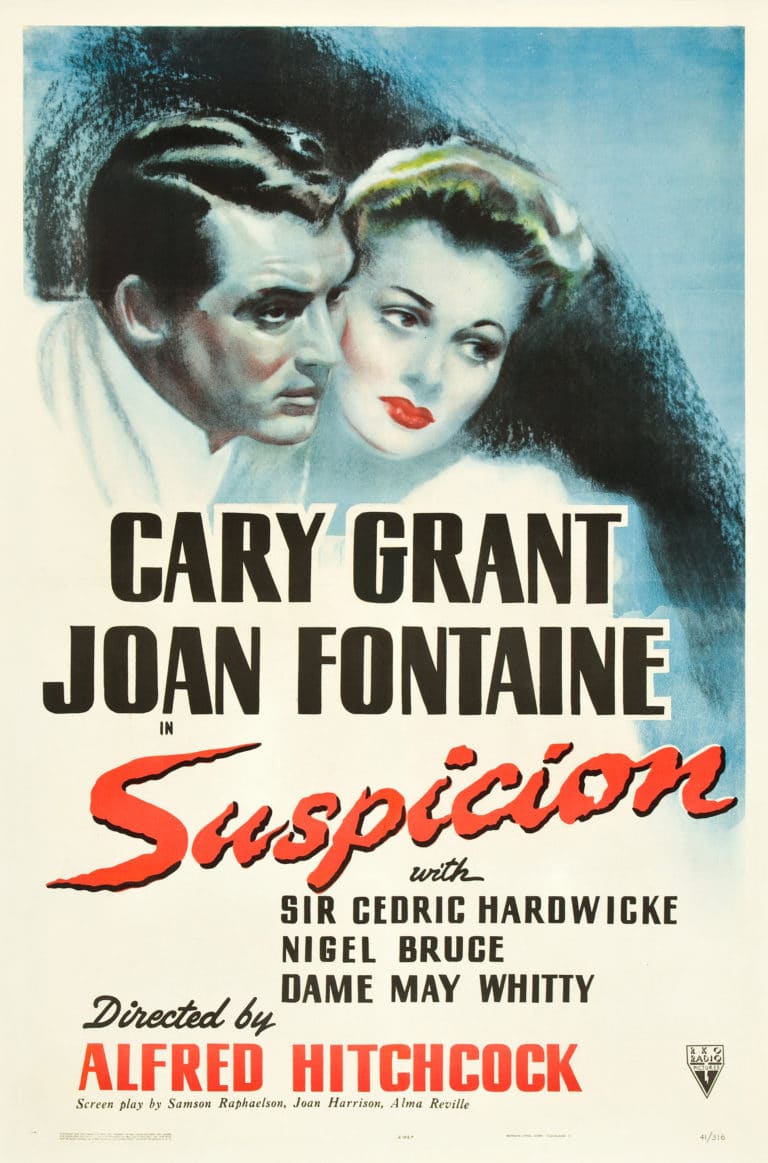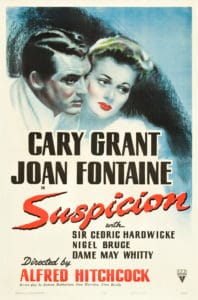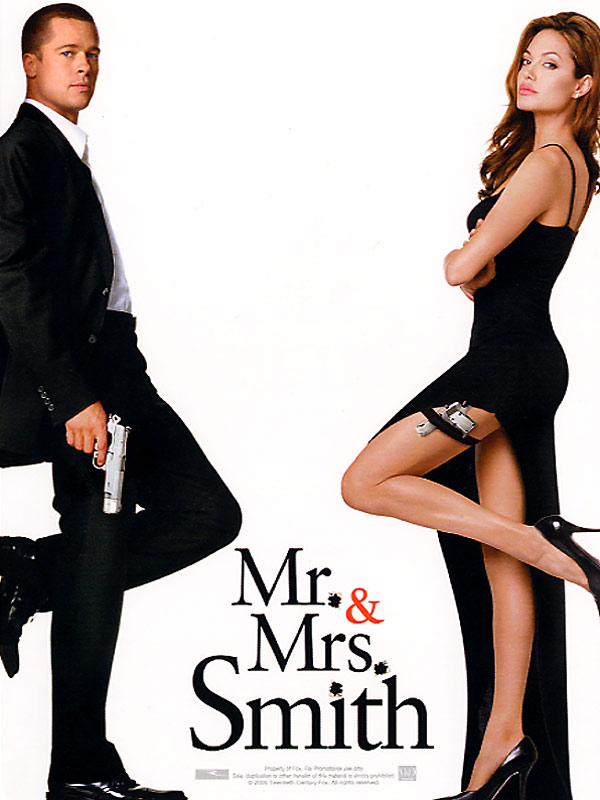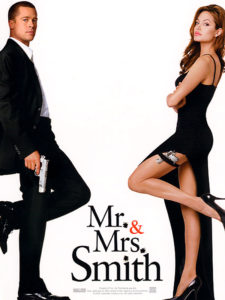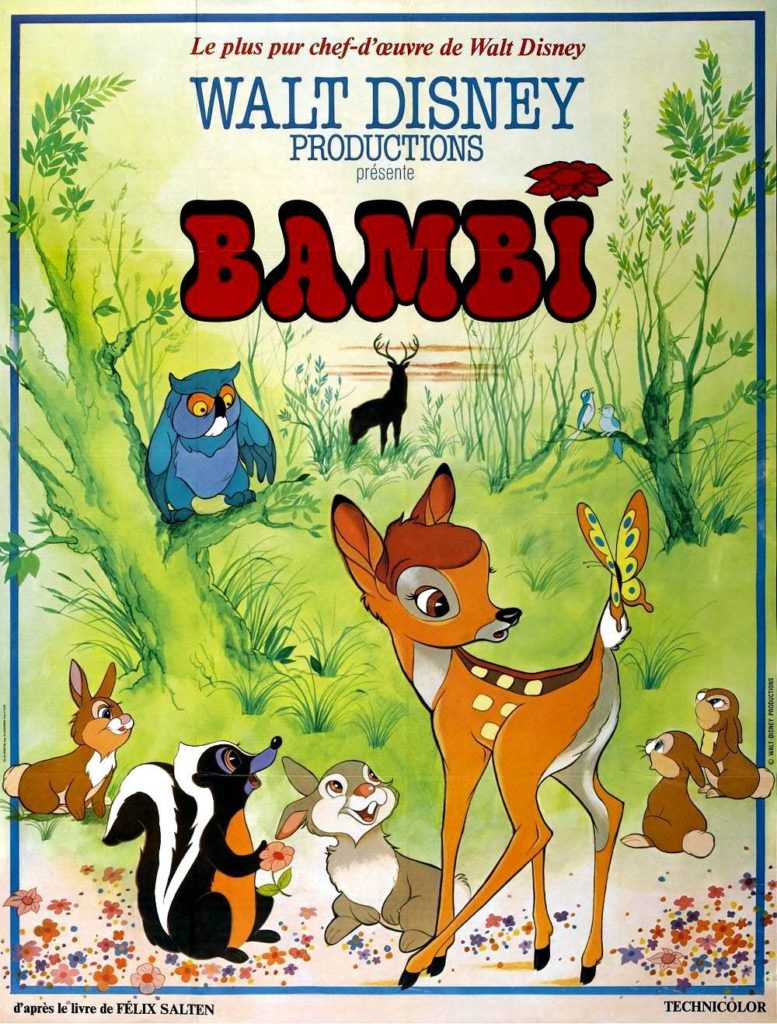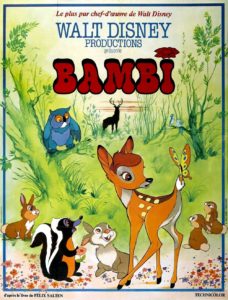 Mercredi- Wednesday
TF1 : Matrix
France 2: Le père Noel est une ordure
France 4: Mika à la Philharmonie
Gulli : Peter et Elliot le dragon
Canal Plus : Last Christmas
Jeudi – Thursday
Canal Plus: Dexter New Blood
Arte :Emilie Deleuze , À deux c'est plus facile:  Un octogénaire grincheux héberge une adolescente rebelle dans le cadre d'un programme d'entraide… Une comédie rafraîchissante sur le dialogue entre générations. Avec Michel Galabru, Luce Radot, Alexandra Stewart et Marcial Di Fonzo Bo.
TF1 Series: Le Grinch
Chérie 25: Intolérable cruauté
Vendredi – Friday
M6 : Le voyage d'Arlo
Arte : Monuments sacrés
Samedi – Saturday
Arte : Festival mondial de cirque de demain, followed by Jamie Cullum Solo
Canal Plus: Godzilla vs Hong Kong
M6 : Bambi
Dimanche – Sunday
TF1: Rogue One : A star wars story
France 2: Les choristes
W9 : Mr et Mrs Smith
6Ter : Cendrillon
Lundi – Monday
Arte : Marquise
M6 : Bohemian Rhapody
Mardi – Tuesday
TF1 : Tous en scène
Arte : Orient Express
Mercredi- Wednesday
6Ter : Les Goonies
Arte : Soupçons
5.
AT HOME, 

ON YOUR PLATFORMS
TO WATCH DURING THE HOLIDAYS
ARTE
FILM
Scenes-de-la-vie-conjugale by Ingmar Bergman 
À-peine-j-ouvre-les-yeux by Leyla Bouzid
Gens-de-dublin by John Huston
Dublin, January 1904. Aunt Kate and Aunt Julia give their ritual Epiphany party… With his daughter Anjelica in the lead role, John Huston's latest film, adapted from a short story by James Joyce, is a moving meditation on time and death.
SERIES
Vigil on Thursdays 13 & January at 8.55 b& on arte.tv from January 6 to February 18.
Occupied by Jo Nesbø. 
After being filmed without his knowledge while virulently criticizing the government corrupted by a corrupt elite, an honest history professor becomes president of Ukraine against all odds. Between reality and fiction, there is only one step! Because in 2019, the main actor of the series, Volodymyr Zelensky, becomes in turn the new Ukrainian President.
A cult political series created by Adam Price, Borgen follows the struggle of an ambitious politician, Birgit Nyborg (Sidse Babett Knudsen), to gain and keep power. A dive into the cannibal world of Danish politics alongside a female character of incredible strength and tenacity. Replay in full on arte.tv until October 31, 2022.
A summit of black humor, each episode having its own plot but always marked by the presence of the number 9… Unpublished in France, an acidic series like an afternoon tea gone wrong, rewarded by a string of awards and which made a hit of audience in the UK.
DOCUMENTARY
Nueva York, une histoire du New York latino
Omar Sharif, une vie de nomade
Olivia-de-havilland-l-insoumise de Daphné Baiwir
Augusta-victoria-derniere-imperatrice-d-allemagne de Annette von der Heyde
Israel-le-sud/ de Michael Gärtner
Israel-le-nord/ de Michael Gärtner
Josephine-baker-premiere-icone-noire Ilana Navaro
Jessye-norman-et-kathleen-battle-chantent-des-spirituals
Conversation-avec-julia-ducournau-autour-du-film-titane
Hanna-schygulla-une-egerie-libre
Guerre-du-donbass-le-drame-ukrainien-1-2 by Claire Walding
Abba-forever, by Chris Hunt
Née-a-auschwitz by Eszter Cseke
L'identite-juive-au-miroir-de-l-art   by Marina Farschid
Kreatur: le magazine des combats féministes
Santé : les femmes sont-elles discriminées ?
Claudia Cardinale de Emmanuelle Nobecourt
TO WATCH DURING THE HOLIDAYS
NETFLIX
Emily in Paris season 2, on December 22nd
The Silent Sea, de Choi Hang-yong, on December 24
Don't Look up, by Adam McKay, on December 24
The Lost Daughter, on December 31st
Written & directed by Maggie Gyllenhaal, with Olivia Colman, Jessie Buckley, Dakota Johnson, Ed Harris, Peter Sarsgaard, Dagmara Dominczyk & Paul Mescal.
Ozark,season 4  (January 21, 2022)
Stranger Things, season 4
Inventing Anna, by Shonda Rhimes
TO WATCH DURING THE HOLIDAYS
 Prime Video
I want you back, by Jason Orley, on February 11th
Mrs Maisel season 4, by Amy Sherman-Palladino
Encounter by: Michael Pearce, Written by: Joe Barton, Michael Pearce
Starring : Riz Ahmed, Octavia Spencer, Rory Cochrane, Lucian-River Chauhan and Aditya Geddada
Rooney, by Matt Smith
Being the Ricardos, by Aaron Sorkin, with Nicole Kidman,  Javier Bardem & JK Simmons, on December 21.
Lucille Ball (Nicole Kidman) and Desi Arnaz (Javier Bardem) are threatened by shocking personal accusations, a political smear and cultural taboos in.
A revealing glimpse of the couple's complex romantic and professional relationship, the film takes audiences into the writers' room, onto the soundstage and behind closed doors with Ball and Arnaz during one critical production week of their groundbreaking sitcom "I Love Lucy.
The Green Knight, by David LOWERY, on January 3rd
Spencer, by Pablo Larrain – On January 17th
TO WATCH DURING THE HOLIDAYS
 Canal+
Les traducteurs, by Régis Roinsard, on December 21
Last Christmas, by Paul Feig, on December 22
Godzilla vs Hong Kong, by Adam Wingard, on December 25
Wendy, by Benh Zeitlin , on December 26
Braquage en or, by Renny Harlin, on December 29
This is Us, season 6, on January 4th, by Dan Fogelman
Raised by wolves saison 2, by Aaron Guzikowski, on February 3rd.
This is Us, season 6, by Dan Fogelman
TO WATCH DURING THE HOLIDAYS
Starzplay
Doctor Death, by Patrick Macmanus with Joshua Jackson, Alec Baldwin & Christian Slater,now
BMF, now
TO WATCH DURING THE HOLIDAYS
Apple TV
The Tragedy of Lady MacBeth, by Joel Coen on December 25.
TO WATCH DURING THE HOLIDAYS
DISNEY PLUS
Disney 2022
The Big Leap, now.
This is a drama series about second chances, chasing your dreams and claiming your place. The series follows a motley crew of rather unlucky characters as they attempt to turn their lives around by participating in a reality dance show that may instead ruin them.
With Scott Foley, Simone Recasner, Ser'Darius Blain, Jon Rudnitsky, Raymond Cham Jr, Mallory Jansen
By: Liz Heldens
The Beatles get back, by Peter Jackson
The Book of Boba Fett, by Dave Filoni et Jon Favreau, on December 29
And The Mandalorian season 3, by Jon Favreau
Para/llèles
Parallèles tells the story of four friends – Bilal, Romane, Samuel and Victor, whose lives are turned upside down when a mysterious event separates them and propels them into parallel dimensions. They will do everything in their power to understand what happened. And try to go back to their world "before".
Created by Quoc Dang Tran (Dix pour cent, Marianne), co-written by Anastasia Heinzl (Au-delà des apparences) and directed by Benjamin Rocher and Jean-Baptiste Saurel with Thomas Chomel.