What films to watch as from October 13th.
Your new films & series
News on movies and series
UNESCO report on African cinema has been released.
To upload it: UNESCO
Timothée Chalamet on the cover of  Time Magazine.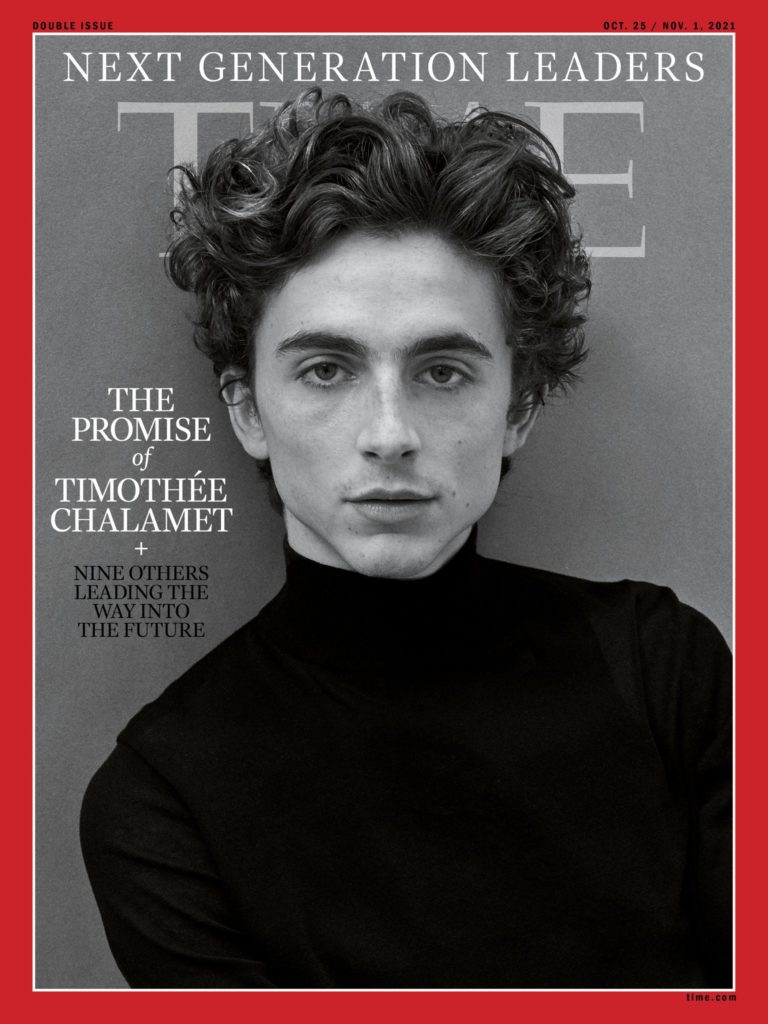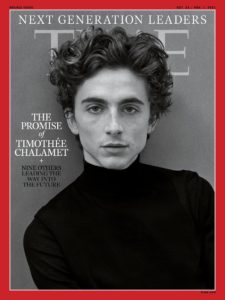 Wes Anderson's next feature film is called Asteroid City. In the cast, Bill Murray of course, and Scarlett Johansson, Adrian Brody, Tilda Swinton, Tom Hanks.
Tarantino and his point of view on cinema
Written with Marie Desplechin, Florence Miailhe's first feature film follows the steps of two lost children on the road to exile. The Arts-Déco graduate tells the CNC about the making of this animated film, which won a jury award at the last Annecy festival.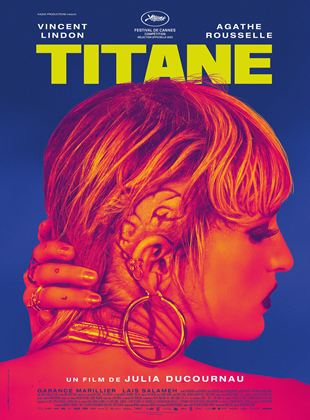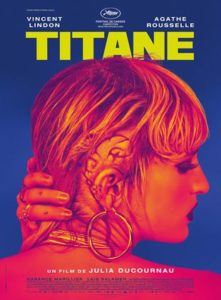 Titane by Julia Ducournau has been chosen as the film in competition for the Oscar. (Production : Kazak Productions / Ventes internationales : Wild Bunch / Distribution US : Neon / Distribution FR : Diaphana Distribution).
Advocate Rachel Leah Jones by Philippe Bellaiche & Lea Tsemela won the Price of Best Documentary at the News and Documentary Emmy Awards.
Lea Tsemel defends Palestinians: from feminists to fundamentalists, from non-violent demonstrators to armed militants. As a Jewish-Israeli lawyer who has represented political prisoners for five decades, Tsemel, in her tireless quest for justice, pushes the praxis of a human rights defender to its limits.
Festivals
Korean Film Festival, From October 26 to November 2 with the screening of  Introduction by Hong Sangsoo, Agent's Bear for Best Screenplay at the Berlinale.
From October 13 to 17, the festival in Var honors current Oceanic productions with commented sessions and two photographic exhibitions.
five-films-dafrique-brillent-at-the-palmares-of-the-international-francophone-film-festival-of-namur
FESTIVAL DU CINÉMA ISRAÉLIEN DE PARIS :OCTOBER 4 TO 11.
The festival ended in style, with the presence of Hélène Schumann, Sophie Dulac and Yaël Abecassis for her film Raymonde El Bidaouia. The Public Prize was awarded to Asia.
Second edition of Marseille Series Stories, the first festival of series adapted from literary works, will be held from November 18 to 21, 2021.
ALL YOU WANT TO KNOW ABOUT CURRENT FILMS & SERIES
IN THEATERS AND AT HOME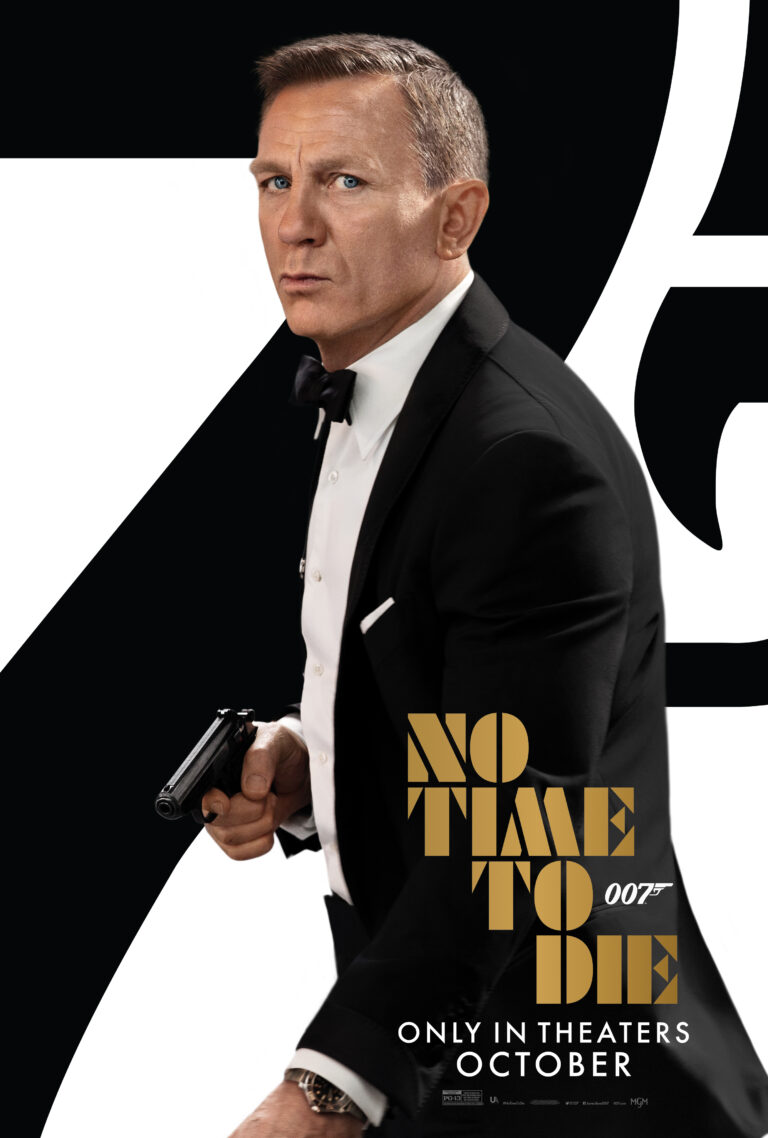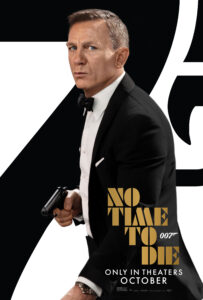 James Bond, No Time to Die, by Cary Foji Fukunaga
Synopsis
In No Time To Die, Bond has left active service and is enjoying a tranquil life in Jamaica. His peace is short-lived when his old friend Felix Leiter from the CIA turns up asking for help. The mission to rescue a kidnapped scientist turns out to be far more treacherous than expected, leading Bond onto the trail of a mysterious villain armed with dangerous new technology.
James Bond
Created in 1953 by the writer and former British spy Ian Fleming in the novel Casino Royale, following his meeting with Dušan Popov.
No Time To Die
Co-written and directed by Cary Joji Fukunaga
stars Daniel Craig as James Bond for the fifth and final time
Screenplay: Cary Joji Fukunaga, Neal Purvis, Robert Wade and Phoebe Waller-Bridge
Music: Hans Zimmer
Theme song: No Time to Die performed by Billie Eilish, orchestral arrangements by Hans Zimmer and Matt Dunkley
With Daniel Craig, Rami Malek, Léa Seydoux, Lashana Lynch , Ralph Fiennes, Christoph Waltz, Ben Whishaw , Naomie Harris, Jeffrey Wright , Ana de Armas
Review
Danny Boyle and John Hodge had started to work initially on the film. Then Cary Fukunaga took over because Daniel Craig didn't like the story. Paul Haggis who worked on Casino Royale was hired and then fired. Finally it is the version of Scott Z. Burns and Cary Fukunaga who will be kept.
In spite of the beginnings faithful to the saga, No Time To Die is finally a sub-James Bond.
Daniel Craig, who couldn't stand this macho and impassive character, wanted to be given some emotion. But the result looks like water and oil, the mixture does not take. The film is reminiscent of the Taken saga where Liam Neeson, tough and emotional, goes after the bad guys who kidnapped his child.
We get a little martini, a little chase and mostly a lot of boredom. 
The only one who gets away with it is of course Rami Malek (Mr. Robot, Bohemian Rhapsody) who is still extraordinary.
Phoebe Waller-Bridge
The only good idea of Daniel Craig is to have chosen Phoebe Waller-Bridge (creator and actress of Fleabag) to make the female characters stronger.
And the actress we remember is obviously not Lea Seydoux but Ana de Armas (seen in Blade Runner 2049 and Knives Out (nurse Marta Cabrera earned her a Golden Globe nomination for Best Actress in a Musical or Comedy), in the role of a beautiful and funny James Bond girl (that recognizable Phoebe Waller-Bridge humor). 
But there too a false bickering between the new 007 and James Bond makes the saga sad and banal, the dialogues are of a distressing poverty.
With James Bond, we expect dreams, extraordinary stunts, and an imaginary James Bond. By wanting him to be real, Daniel Craig killed him. For good.
NOW IN THEATERS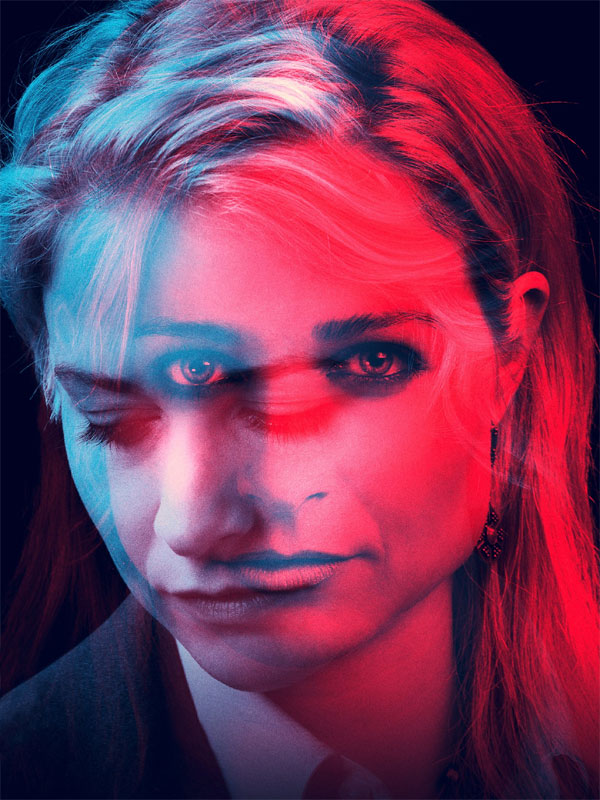 Deceit, by Emilia di Girolamo
Synopsis
Based on the true story of a controversial undercover operation conducted by the Metropolitan Police in 1992. 
Five months after the murder of Rachel Nickell, the police are still unable to catch the suspected killer they have identified. 
In desperation, they turn in a colleague who has a history of infiltrating the criminal underworld and agrees to act as sex bait for the killer.
The series
During four episodes, we discover with amazement how far the police were able to go in the indecency and disrespect of women to find the main suspect, Colin Stagg, and guilty of the murder of Rachel Nickell.
The investigation begins with exchanges of letters to trap the alleged killer who has violent sexual fantasies. Difficult to hear, Lizzie has to answer them by getting caught up in the game. But the letters don't work. She must then meet him "in real life".
The series, written by Emilia di Girolamo, denounces the actions of the investigators and shows the life of a woman who is almost alone in this world of policemen who deliver an investigator into the hands of a suspected killer only to prove that they are right.
Niamh Algar (MotherFatherSon, Raised by wolves, Pure) is extraordinary in the role of this woman who wants to be strong but in reality is scared to death. And so are we.
Chilling and strong.
With Niamh Algar, Eddie Marsan, Sion Daniel Young, Harry Treadaway.
NOW ON CANAL PLUS.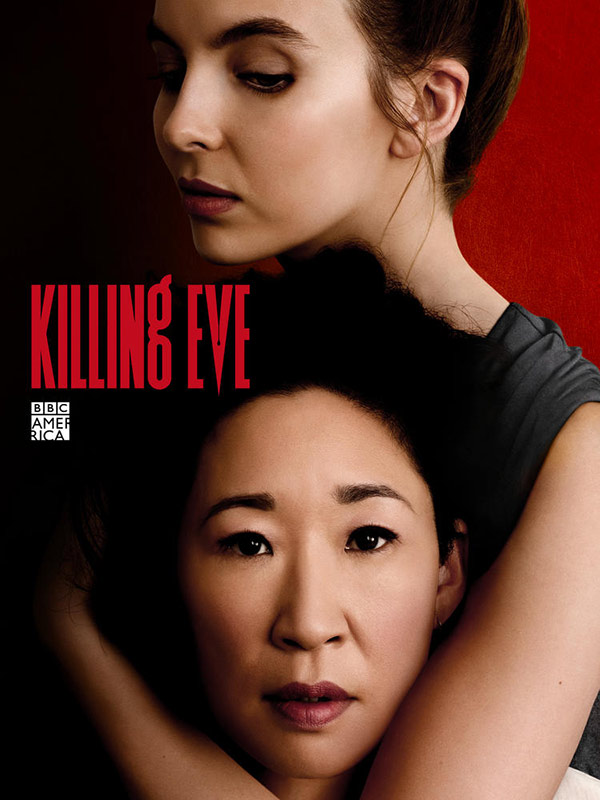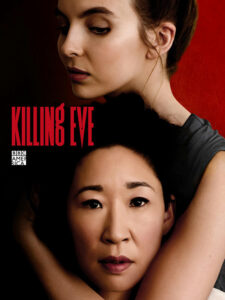 Killing Eve, by Phoebe Waller-Bridge
SYNOPSIS
The series is an adaptation of the literary series Codename Villanelle by Luke Jennings
Eve Polastri is an MI-5 agent in charge of investigating and arresting the terrible and talented Villanelle, a psychopathic assassin. But the two women start to become obsessed with each other. A dark game of cat and mouse begins.
THE SERIES
Written by the famous Phoebe Waller-Bridge (Fleabag, and writer of the female characters in the last James Bond movie No Time to Die), this detective series is a pretext to talk about women, whether they are killers or investigators.
Very funny, often sarcastic and with the deadpan humor of Phoebe Waller-Bridge, Killing Eve shatters all the prejudices we can have about women.
Jodie Comer in the role of the killer is sensational and Sandra Oh (seen in The Chair on Netflix, recently) is always right in this role of investigator who is bored in her couple.
The awards
Golden Globes 2019: Best actress in a drama series for Sandra Oh.
Emmy Awards 2019 : Best actress for Jodie Comer
NOWON CANAL PLUS – THREE SEASONS.
2.
MY SUGGESTIONS OF FILMS TO WATCH
IN YOUR THEATERS
October 13
The Last  duel, by Ridley Scott
Screenplay: Ben Affleck, Matt Damon and Nicole Holofcener, based on the novel The Last Duel: Paris, December 29, 1386 by Eric Jager.
Adaptation of the book Le Dernier Duel : Paris, 29 décembre 1386 by Eric Jager about the Carrouges-Legris duel of 1386, one of the last judicial duels in France.
With Matt Damon, Adam Driver , Jodie Comer, Ben Affleck
Le traducteur, by Rana Lazkaz
Storia di vacanze, by Damiano D'Innocenzo
La voie normale, d'Erige Sehiri
L'homme de la cave, by Philippe Le Guay
Julie en 12 chapitres, by Joachim Trier
Freda, by Gessica Geneus
The Velvet Underground, by Todd Haynes (& on Apple TV as well)
Later (and we are looking forward to it)
Scream, en janvier 2022, de Tyler Gillett et Matt Bettinelli-Olpin.
Cyrano, by  Joe Wright, with  Peter Dinklage (GOT)
The 355, by Simon Kinberg with Jessica Chastain, Penélope Cruz
House of The Dragon, Prequel of GOT, by Ryan J. Condal, George R.R. Martin.
Licorice Pizza,  on November 26, by Paul Thomas Anderson.
In the San Fernando Valley in the 1970s, various characters cross paths: a young successful high school actor (Cooper Hoffman), politician Joel Wachs running for office (Benny Safdie) and an old school producer and filmmaker (Bradley Cooper).
Operation Mincemeat, de John Madden avec Colin Firth, Kelly Macdonald.
WEEKLY TIPS & OPINIONS
FROM 

PROFESSIONALS

 WRITERS, SCREENWRITERS,
DIRECTORS, COMPOSERS…
Use J.K. Rowling's Writing Principles to improve your writing 
Reader Question: How do I handle characters speaking in a foreign language?  by Scott Myers 
35 Writing Contests in October 2021 — No entry fees  by Erica Verrillo
Why It's So Hard to Succeed as a Writer  by Martin Vidal
A New Angle Into an Old Story. Looking for your next spec script… 
How They Write A Script: Richard Matheson  by Scott Myers 
Writing Advice from Matt Stone and Trey Parker  by Scott Myers 
4. AT HOME ON TV
FILMS 

TO WATCH IN OCTOBER & STREAM ON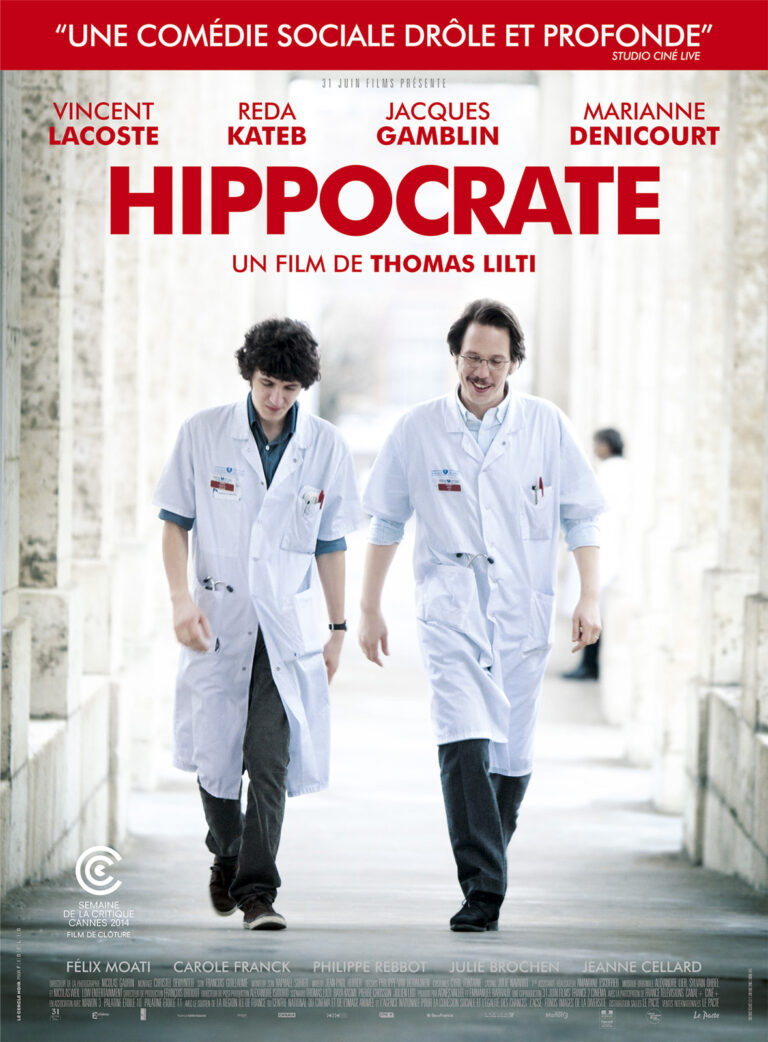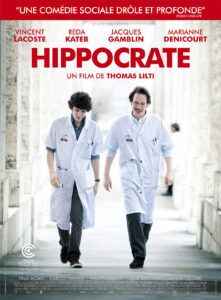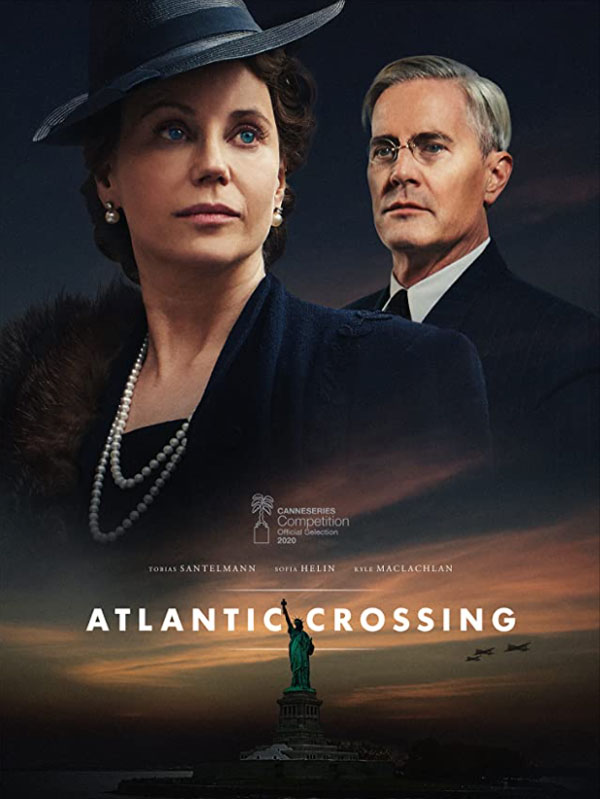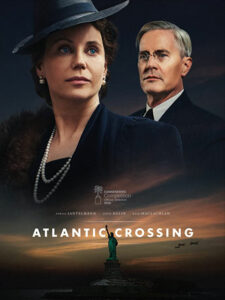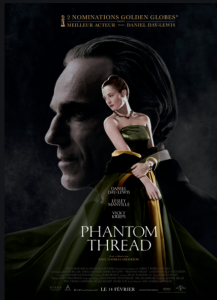 Mercredi- Wednesday
Canal Plus : Canicule
Gulli : La gloire de mon père
Arte : Hippocrate de Thomas Lilti,  with Vincent Lacoste (Benjamin), Reda Kateb (Abdel), Jacques Gamblin (Barois), Marianne Denicourt (Denormandy)
Jeudi – Thursday
Canal Plus : Dolorès, la malédiction du pull over rouge
TMC: Retour vers le futur
Chérie 25: L'Affaire SK1
Vendredi – Friday
France 3: Kursk
Canal Plus: Adieu les cons
Arte : Compromission By Jens Wischnewski. Investigating a deadly fire, a journalist uncovers a scandal involving the town hall.
Samedi – Saturday
Arte : Marie-Antoinette, ils ont jugé la reine, de Alain Brunard
Chérie 25: Atlantic Crossing: Liaison Royale
Dimanche – Sunday
TF1 : Venom
C8: Le ruffian
6Ter : Le retour de Mary Poppins
Lundi – Monday
France 2: Grâce à dieu
Arte : Nous ne vieillirons pas ensemble, de Maurice Pialat avec Marlène Jobert et Jean Yanne
Mardi – Tuesday
Arte : Sécheresse en Europe: catastrophe en vue
C8: L'homme qui tua Liberty Valance
Mercredi- Wednesday
Canal Plus : L'enfer sous terre
Arte : Effets secondaires –  Followed by Amos Oz a documentary by Yair Qedar.
5.
AT HOME, 

ON YOUR PLATFORMS
FILMS 

TO WATCH IN OCTOBER & STREAM ON
ARTE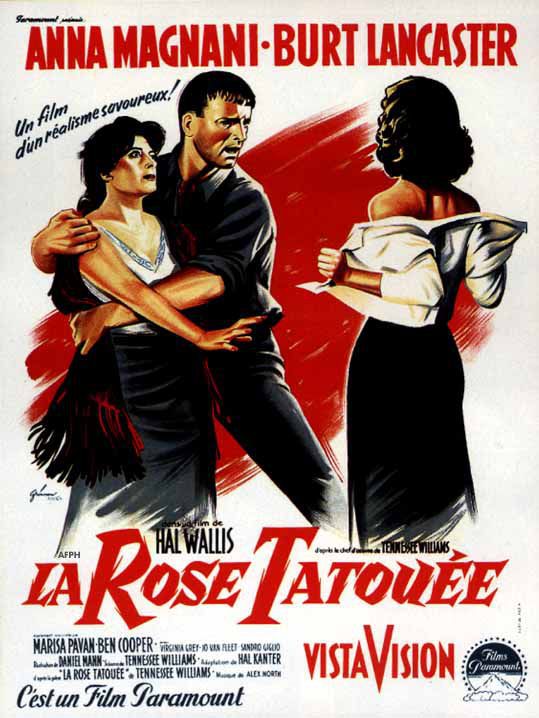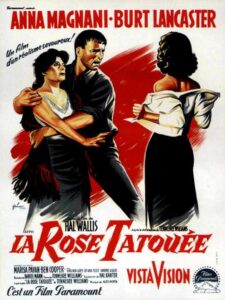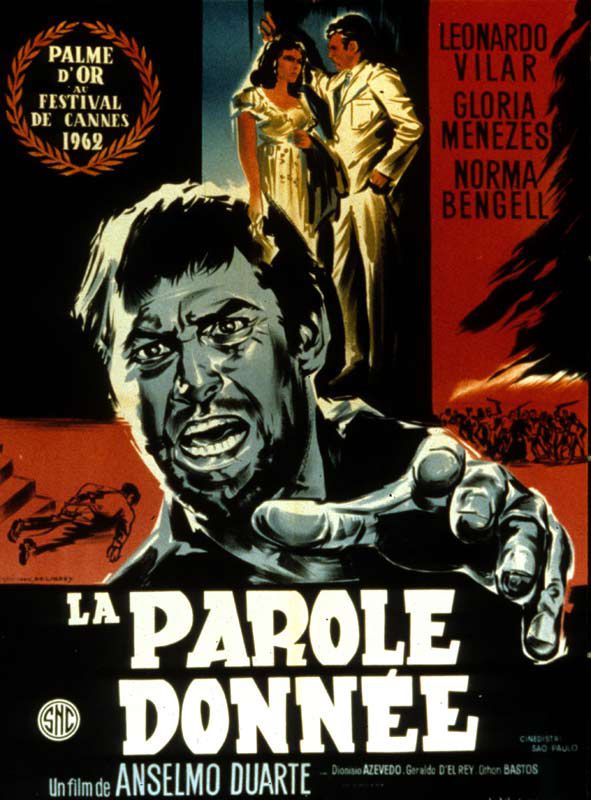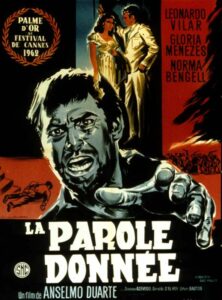 FILM
A-fish-swimming-upside-down by Eliza Petkova.
Parole-donnee Brazilian drama film directed by Anselmo Duarte, released in 1962, and adapted from the eponymous play by Alfredo Dias Gomes.
La-rose-tatouee by Daniel Mann, with Anna Magnani (Serafina Delle Rose), Burt Lancaster (Alvaro Mangiacavallo), Marisa Pavan (Rosa Delle Rose), Ben Cooper (Jack Hunter).
SERIES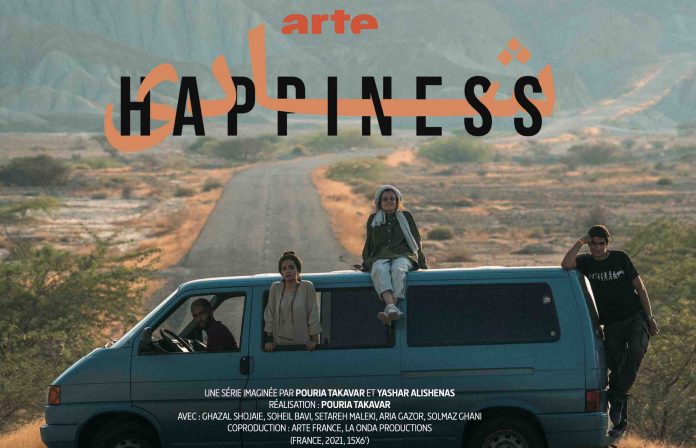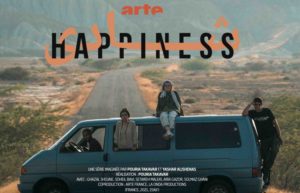 Tehran, today. Shadi is 17 years old. In life, Shadi enjoys listening to music down the block with her best friend Ferial. Except that soon, she has to move to France, far from everything she has ever known. Shadi begins to wonder, is this immigration really what she wants? To find out, she sets out to meet Iran.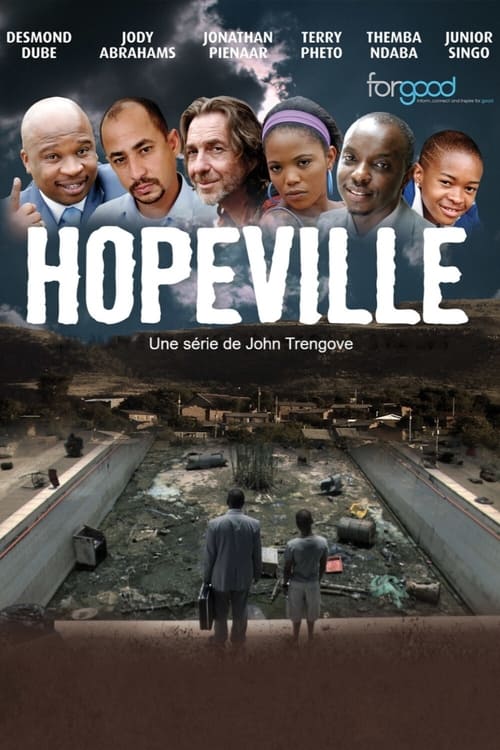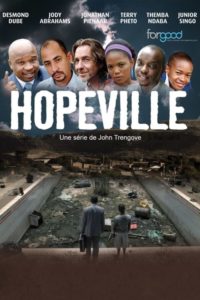 In a small dusty town in South Africa, a man in search of redemption tries to rebuild a relationship with his son, whom he had abandoned, while restoring an abandoned municipal swimming pool. A feel good series with corrosive humor that denounces the ills of South African society as much as it demonstrates its capacity for resistance.
& FROM OCTOBER 23
Inspired by real events, H24 – 24 hours in the life of a woman is a manifesto series that reports on violence against women in everyday life. Based on an original idea by Nathalie Masduraud and Valérie Urrea (Focus Iran – L'audace au premier plan, Pornotropic – Marguerite Duras et l'illusion coloniale…), who are composing their first fiction, the series offers 24 daring short films, based on the texts of 24 European women authors, performed by 24 exceptional actresses. A diversity of voices and talents, in a strong and committed collection. 
WHAT TO WACH : DOCUMENTARY
Kreatur: le magazine des combats féministes
Santé : les femmes sont-elles discriminées ?
Claudia Cardinale by Emmanuelle Nobecourt
L'influence dans la communication, by Diana Neille et Richard Poplak
Taiwan-une-democratie-a-l-ombre-de-la-chine by Alain LEWKOWICZ
Au-gabon-simenon-hors-des-sentiers-battus/
Le-gabon-a-l-assaut-des-pilleurs-de-la-mer/
La Cinémathèque Française
 Dino Risi exhibition from September 2 to October 27 
FILMS 

TO WATCH IN OCTOBER & STREAM ON
NETFLIX
Operation Hyacinth, by Piotr Domalewski with Tomasz Zietek, Hubert Milkowski. October 13.
The story of a serial killer who preys on homosexuals and a young policeman, Robert, who tries to catch him. While investigating these murders, Robert meets Arek and wants to make him his informant…
You, season 3, by Greg Berlanti, opens October 15.
& News trailers
On Christmas on November 24 : RobinRobin
A boy called Christmas, by Gil Kenan, on November 24
Ozark,season 4
Stranger Things, season 4
Emily in Paris season 2, in December
Cowboy Bebop, on November 19
Bridgerton saison 2 : 2022
FILMS 

TO WATCH IN OCTOBER & STREAM ON
 Prime Video
Orelsan, Montre jamais ça à personne, on October 15th
The Legend of  Vox Machina
The wheel of the time, inspired by the novels of the American writer Robert Jordan.
Created by Rafe Judkins with Rosamund Pike. Starting November 19.
The Wheel of Time follows Moiraine, a member of the powerful female channeling organization called the Aes Sedai, who takes in a group of five young people from a small village following an attack by the forces of the Dark One, a malevolent evil entity that seeks to destroy the Frame (existence).
Of these five, she believes that one may be the reincarnation of the Dragon, an ancient hero and powerful channeler who is prophesied to save the world or destroy it.
The Electrical Life of Louis Wain, on November 5. By Will Sharpe, with story by Simon Stephenson, and screenplay by Stephenson and Sharpe.
It stars Benedict Cumberbatch, Claire Foy, Andrea Riseborough, Sharon Rooney, and Toby Jones.
The film depicts the life of artist Louis Wain.
FILMS

 TO WATCH IN OCTOBER & STREAM ON
 Canal+
Little Women, by Greta Gerwig.
Today: Canicule
Directed by Robert Connolly, CANICULE (2021) is a stifling mystery-drama, a genre for which Australian cinema has always been known.
In Australia, federal police inspector Aaron Falk returns to his hometown, which he left twenty years earlier, to attend the funeral of a childhood friend, Luke. Luke allegedly killed his wife and child before committing suicide in despair over the drought that has plagued the area for years. Aaron struggles to believe that this is the real reason for these deaths and begins an investigation. It also rekindles old wounds, related to the death of young Ellie Deacon, many years earlier. Aaron believes that the two crimes are linked. His investigation is complicated because he must clear himself of suspicion.
L'enfer sous terre, by   JP Watts, on October 20
Succession, season 3  on October 17
FILMS 

TO WATCH IN OCTOBER & STREAM ON
Starzplay
Doctor Death, by  Patrick Macmanus with Joshua Jackson, Alec Baldwin & Christian Slater, on September 22.
BMF, on September 26th.
FILMS 

TO WATCH IN OCTOBER & STREAM ON
Apple TV
Invasion, de Simon Kingberg, le 22 octobre
Finch, by Miguel Sapochnik, expected November 5, with Tom Hanks.
The Shrink next door, inspired by the eponymous podcast Joe Nocera, inspired by true facts. On November 12th.
The Tragedy of Lady MacBeth, by Joel Coen
FILMS TO WATCH IN OCTOBER & STREAM ON
DISNEY PLUS
Dopesick, by Danny Strong with Michael Keaton, on November 12
Para/llèles
Parallèles tells the story of four friends – Bilal, Romane, Samuel and Victor, whose lives are turned upside down when a mysterious event separates them and propels them into parallel dimensions. They will do everything in their power to understand what happened. And try to go back to their world "before".
Created by Quoc Dang Tran (Dix pour cent, Marianne), co-written by Anastasia Heinzl (Au-delà des apparences) and directed by Benjamin Rocher and Jean-Baptiste Saurel with Thomas Chomel.