This week: tv streaming VoD tips (April 11th till April 18th).
The news : a tribute to Francis Ford Coppola and to Jean-Paul Belmondo, who had both their birthdays and a ciné-club created by Steven Spielberg himself on the American Film Institute website.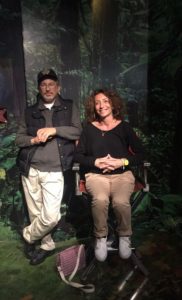 With M. Spielberg at Mrs Tussaud 🙂
TV, streaming, VoD tips
Movie, series, festivals, concerts
Your TV programs
I found some classical movies this week. We thank Arte.
Saturday April 11th: Paramount : Cotton Club by Francis Ford Coppola, with Richard Gere.
Sunday April 12th: 
France 2: special Louis de Funès
Arte : special Kubrick with Barry Lyndon, the masterpiece of one can consider as the best director ever. 
 France 4: Goldfinger, by Guy Hamilton, en 1964, with the great Sean Connery in James Bond, and score by the talented composer John Barry.
Monday, April 13th:  it is my 20th daughter 's birthday,  so I won't watch TV 🙂 But there are a lot of choices :
France 5 : Paris, Texas, masterpiece, by Wim Wenders, Palme d'Or at the Cannes Festival in 1984.
Arte :Un dimanche à la campagne, by Bertrand Tavernier, 1984 with Michel Aumont and Sabine Azéma.
W9 : Nanny McPhee et le Big Bang, by Susanna White, with Emma Thompson and Maggie Gyllenhall
Gulli : Shrek 3 TCM : L.A. Confidential 
Tuesday, April 14th
TF1 : Harry Potter à l'école des sorciers,  Harry Potter is an exceptional character.
Wednesday, April 15th
Arte : Special Romy Schneider,  with with the screening of the controversial , 3 jours à Quiberon de Emily Atef, with Marie Bäumer.
TCM : Fort Bravo by John Sturges (classic movie)
Thirsday, April 16th
France Ô : a documentary on the great poet  Aimé Césaire, directed by Isabelle Simeoni and Fabrice Gardel.
Chérie 25 : The Bridges of Madison County, adapted from the novel with Meryl Streep and Clint Eastwood, a masterpiece (one of my ten favorite Clint Eastwood movies)
TCM: Fight Club   
Friday, April 17th
TCM : Carlito's way by Brian de Palma with Al Pacino, a classic movie. 
Streaming tips on your platforms
Netflix
The Season 3 of the series Ozark is out, by Bill Dubuque & Mark Williams, with Jason Bateman and Laure Finney, the story of a financial advisor who works for the mafia and has to run away with his family.  Julien Ezanno, of the CNC, explains to us why this is his favorite series on Netflix.
Unbelievable, a crime series Susannah Grant. Inspired by a true story, a teenage girl who 's been raped and then denied her first declaration because of two police officer. Two women detectives are looking for the rapist…  With these three actresses totally in symbiosis with their character : Tonie Collette, Merritt Wever et Kaitlyn Dever.  
FAUDA season 3, Israélien series created by Lior Raz & Avi Issacharoff out on Netflix April 15th.
Movies & series
Okja by Bong Joon-Ho, the directed of the awarded Parasite. 
Gone Girl,  great adaptation of the novel directed by  David Fincher, with Ben Affleck and Rosamund Pike.
Five Feet apart (à deux mètres de toi ): a movie discovered this week by one of my daughters, the story of two teenagers,  who has the mucovisidosis and fall in love in a hospital…Inspired by the life of  Claire Wineland, directed by  Justin Baldoni.  
Space Force : with Lisa Kudrow, Steve Carell, John Malkovich soon (May 29th !) Comedy series created by the director of The Office,Greg Daniels and Steve Carell, Space force is about a general in charge of a branch of the American army…
Amazon Prime
Science-fiction : Tales from the Loop, inspired by the book Simon Stålenhag. With Jonathan Price (The Wife, The two Popes… ) , Rebecca Hall (The Prestige, A rainy day in New York).  
Richard Brody published in  The New Yorker a list of 83 movies to watch on Amazon Prime
A tribune to Francis Ford Coppola (Happy Birthday born on April 7th !) with the broadcast of trilogy of The Godfather.
Her, a small quizz (in French)  to test your knowledge of the great director, made up by UGC.
The season 2 of Homecoming soon: after Julia Robert in the lead part, Janaëlle Monae takes the lead. Trailer
The Beauty and the Baker, romance, a trick love story between a model and a baker. 
Trailer
Canal+ 
& Disney+
Disney+ (avec ou sans Canal+) is on line in France  at the price of 6,99€ per month. And with it, an incredible amount of movies, series (The Mandalorian !!!!) and cartoons, lDisney, Pixar, Marvel, Star Wars & National Geographic channel. It has already 50 millions suscribers (within less than five months, more than Netflix in five years).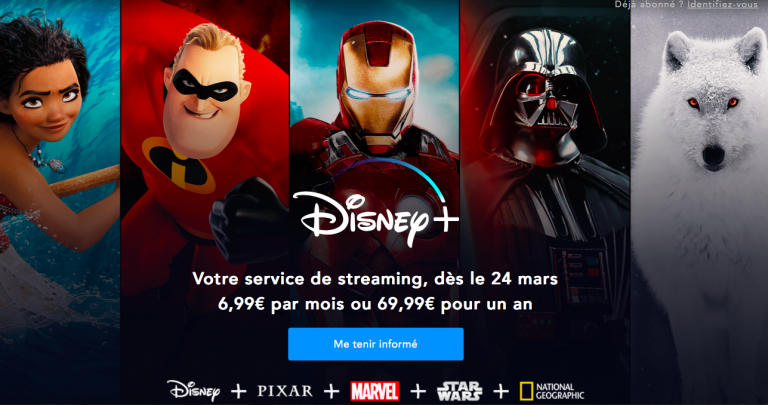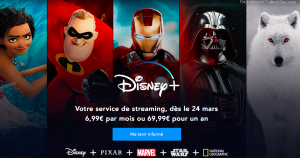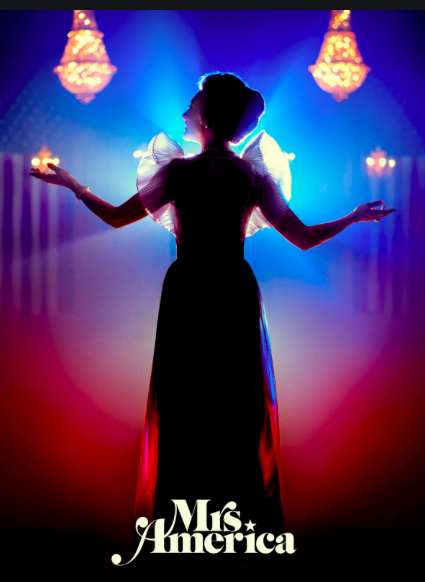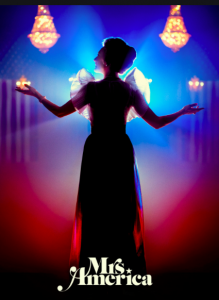 The true story of Phyllis Schlafly, an anti-feminist, activist in the 70's. Played by Cate Blanchett, she is surrounded by  e Rose Byrne, Uno Aduba, Margot Martindale, Sarah Paulson & John Slattery (Mad Men ). Created by one script of  Mad Men, Dahvi Waller.
On May 1st on  Canal+: Rocketman 
Evening dedicated to Elton John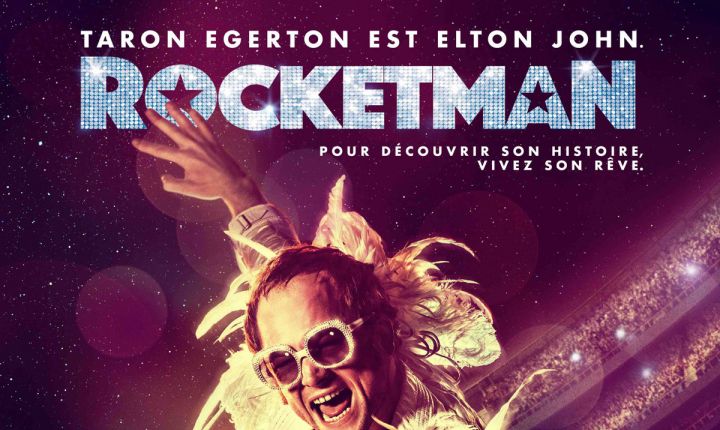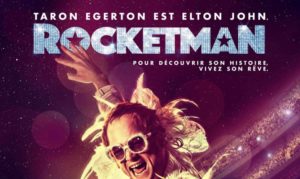 France TV 
Comedy series, Parlement is a French series on a European parliamaentary assistant.
MYTF1 : Ten  japanese cartoon series free on line:  Naruto, Olive & Tom…  
 News 
A lot of 

concerts:

 Berlin Clubs, the rock'n roll Opéra rock with John Legend and Alice Cooper Jesus Christ Superstar, the violonist Daniel Hope, Joan Baez,  Johnny Cash, Bob Marley, Bach, Beethoven and many others…


New 

documentaries 

: Paul Auster, Stanley Kubrick, Le flamenco, Sting & Karl Lagerfeld, Ulysse..


A musical :

Les chansons d'amour

by Christophe Honoré, the story of a love triangle with songs, played by Ludivine Sagnier, Louis Garrel, Chiara Mastroianni…


Special 

Nanni Moretti

 section; 

A short movie by 

Agnès Varda, La petite histoire de Gwen la bretonne, on line on Youtube here  
To travel , AFAR takes us to Rome,  in all the famous places of international movies.
A small texture for environment, Surfrider  puts on line an app, Ocean's zero, to reduce our watts.

As a tribune to  Jean-Paul Belmondo, I recommend  Un homme qui me plaît by Claude Lelouch (1969) with Annie Girardot  and a trailer of  d'Itinéraire d'un enfant gâté. 
Have nice evenings and take care !
The conversation, F.F. Coppola