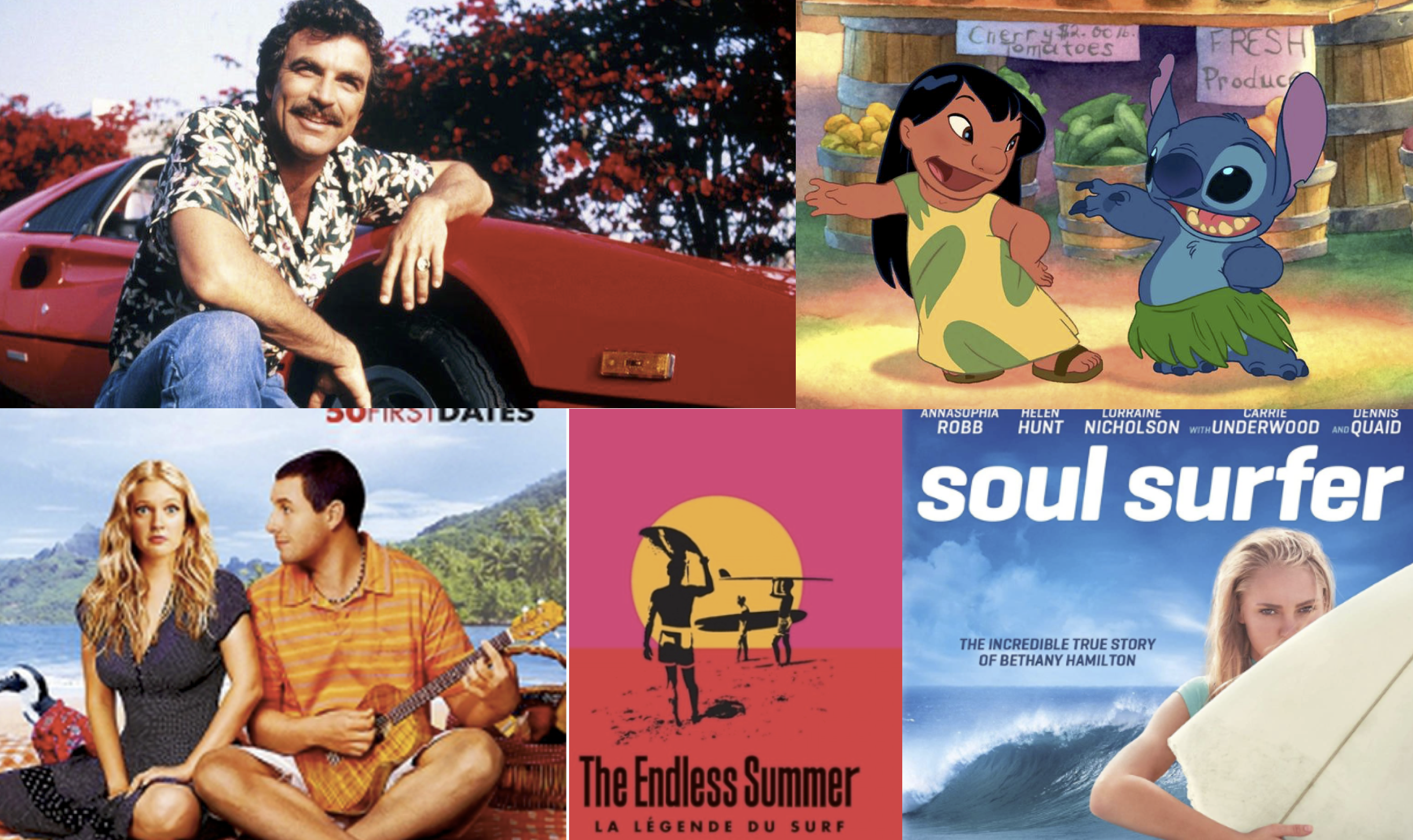 23 Apr

Five movies and series in Hawaï to fight the lockdown

At home with my daughters, I am eager to escape and dream of Hawaii. I have chosen five movies and series for the young and the elder to run away at the other side of the world…Hawaii.
Five movies and series to fight the lockdown 
A trip to Hawaï 
LILO & STITCH (Disney)
A friendship between an alien, Stitch and Lilo, an orphan who lives with her sister  Nani. Out in 2002, this story takes place in Hawaï. There is surf, music -a tribute to Elvis Presley– and the Hawaiian spirituality . This nice cartoon has been directed by  Dean DeBlois and Chris Sanders.
MAGNUM
I have all the DVD of this cult series I used to watch when I was younger and I watch it again with great pleasure.
 Tom Selleck and John Hillerman are one of my favorite duets. Did you know that Orson Wells did the voice dubbing of Robin Masters (the owner of the famous and dream house near the beach…) during the first four episodes..
And the disco music invigorates you !
AMOUR ET AMNÉSIE (Fifty first dates)
Watch out, romantic comedy! A seducer, Henry, played by Adam Sandler, tells in love with Lucy, played by Drew Barrymore. Alas, Lucy  suffers from amnesia and every morning wakes up, having forgotten the day before…
Well now, it would be convenient ! This comedy  both moving and funny has been directed by Peter Segal. The score is joyful  – the Beach Boys–  and you may watch it now.
ENDLESS SUMMER (1966)
I can't get rid of this  cult documentaire on surfing at his beginnings.  The director, Bruce Brown, stayed with two surfers,  Mike Hynson et Robert August, during their world trip, from Hawaï to Senegal, through Ghana, South Africa, Australia, New Zealand, Tahiti and California.
SOUL SURFER 
The true story of the surf champion Bethany Hamilton, who lost an arm, bitten by a shark in Hawaii. This movie directed by  Sean McNamara sets Anna Sophia Robb in Bethany, Dennis Quaid and Helen Hunt, the parents.
This very strong movie talks about surviving after her accident which doesn't held us from succeeding in being a champion again…
A documentary has also been produced :  Unstoppable
KEEP STRONG !