One movie, two series, your tv program, and good tips to write a good story.
A new week begins (even if it is a Friday, this is a first day of week for movies to come out). Platforms get more and more content for our great pleasure before movie theater to be opened again.
One movie
two series, your TV program
THE MOVIE
Amazon Prime added Pinocchio on its plateform , the wonderful movie by  Matteo Garrone, probably one of the most beautiful I've seen this year.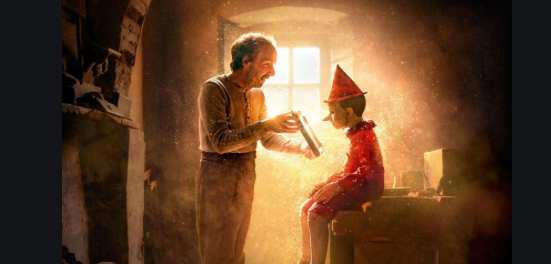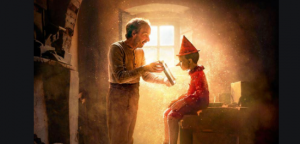 BIG NEWS
Tomorrow on Netflix, the documentary on Michelle Obama, Becoming:
Your evening TV programs
Wednesday
Arte: Diplomatie: with André Dussollier & Niels Arestrup, directed by Volker Schlöndorff
Thirsday
Arte : L'agent immobilier (série): by the Israeli directors Etgar Keret et Shira Geffen, with Mathieu Amalric and Eddy Mitchell
France 3: Wonder
TCM: The Shawshank redemption
France O:  Les routes de l'esclavage (documentaire)
TMC: Gravity, Alfonso Cuaron, the director of Roma
Friday
Netflix : The Eddy, the series we all expect by Damien Chazelle (La La Land, First Man, Whiplash…)
Arte:  Meutres à Sandham (series)
TCM: Out of Africa
Sunday
Arte : at 6 P.M : The department stores in New York: Macy's
TCM : The Big Short
Arte : Plein soleil
C8: Pour cent briques t'as plus rien !
Monday
TCM : 48 Heures
France 5 : Le sucre
C8 : La famille Bélier
Arte : The immigrant deJames Gray, director of Ad Astra.
Tuesday
Arte: Documentary about the Amazon sales plateform
NRJ12 : The Town
6Ter : Dans l'ombre de Mary
RTL9 : Effets secondaires
Movie : Jonas
Do the right thing, in 1989 De Spike Lee. With Danny Aiello, Spike Lee, Richard Edson and John Turturro.
A Documentary on Milos Forman
Asaf Avidan concert
Good tips to write a good story 
Medium is a valuable source of informations:
France Culture: Frederik Wiseman et le documentaire
CNet : Les ingrédients pour faire une bonne série
The six unkonwn movies of Hitchcock by the CNC
To watch with children
Disney+ : 
Tinker Bell and the legend of Neverbeast
The Making of of The Mandalorian
The best Ghibli movies to watch with a two year old child
To come soon !
Soon on screen Woman, by Yann Arthus Bertrand and Anastasia Mikova.
My daughters and I watched the great documentary Human on Youtube during the lockdown and we are looking forward to watching Woman.
On May 8th, on Netflix
Trial by media, produced by Georges Clooney and Grant Heslov
Amazon Prime
Homecoming Saison 2
VoD
The extrordinary M. Rogers directed by Marielle Heller, with Tom Hanks et Matthew Rys.
The two series 
I watched this week 
Hollywood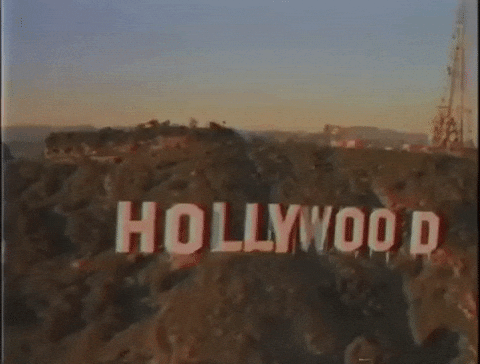 Created by Ryan Murphy et Iann Brennan (Glee, Lip Tuck, The Politician), this series in seven episodes is a rewriting of Hollywood. The subtitle is : "What if you could rewrite the story ?".
Pitch
The beginnings of Hollywood after WWII told through the dream of six characters who are looking for fame.
A Afro American gay screenwriter, Archie Coleman, writes Peg, two actors are eager to become movie star, a half Filipino director dreams of directing a star, Anna May Wong, abandoned by the Hollywood Aces' Studios...
Meanwhile, some of them are forced into prostitution, managed by Dick Samuels :). The magic word said by the clients is dreamland.
The most moving story is the one between the actor Rock Hudson, played by Jake Picking, manipulated and raped by the most powerful agent of Hollywood, Henry Willson, played by Jim Parsons, lead actor of The Big Bang Theory and producer of  Special (on Netflix, the story of a gay man who has cerebral palsy).
In this Hollywood series, indeed,  the directors tackle racism and homophobia. The actors had to hide their homosexuality to play in movies.  Rock Hudson  came out publicly on July 25th, 1985.
Afro-American and the other ethnical groups such as the Asian and Latino people who are as well American, get always the same kind of role and are still under-represented.
The cast :
David Corenset, in Jack Castello (The Politician),
Darren Criss,  as a director, Raymond Ainsley (great singer in Glee), 
Laura Harrier, the actress we saw in Blackkklansman, in Camille Washington
Joe Mantello, plays Richard "Dick" Samuels, the producer.
Dylan McDermott, plays Ernest "Ernie" West : the funny owner of the gas station
Jeremy Pope plays Archie Coleman, an Afro American homosexuel  who dreams to break down the barrier; he writes the script of Peg…
Holland Taylor plays Ellen Kincaid.
Samara Weaving plays Claire Wood
Rob Reiner (himself! The director of Misery and When Harry met Sally), plays Ace Amberg, the owner of Hollywood Aces Studios.
Between reality and imagination
The series is a mix of true facts and imagination.  Hattie Mc Daniel, was the first Afro American to win an Oscar as Best Supporting Actress in Gone with the wind. She is played here by  Queen Latifah.
Anna May Wong, the first  famous actress Sino-American is played by Michelle Krusiec . She existed and was limited to ethnic roles.
Avis Amberg character, played by  Patti LuPone is related to Irene Mayer Selznick, a committed producer ,whose father created the MGM. She produced many plays in Broadway and especially one directed by Elia Kazan, A Streetcar named Desire.
Finally, when I was doing my research on the origins of Hollywood, I found out that Peg Entwistle committed a suicide, jumping off the H letter of HOLLYWOOD , in September 1932.
Remember this date: February, 1st, 1887: the first time the name Hollywood appears officially
This series is overwhelming, bothers, (scenes with Jim Parsons) and you will end it with tears in your eyes and a smile on your face.
If you must choose one to watch, this is the one, a true moment of happiness for movie lovers.
NEVER HAVE I EVER
This second series is also broadcast on Netflix. If you have teenagers with you, they will love it. I'm not a teenager and I also enjoyed watching Atypical, Sex Education and Please like me.
Never have I Ever is the story of Devi Vishwakumar played by  Maitreyi Ramakrishnan, a young American teenager from India, and whose father died of a heart attack. Her challenge, is to have a boyfriend and to become popular with her friends at school. But she doesn't want to mourn, is full of anger, which leads to disasters one after another…
Told in voice over by John McEnroe (yes, you read well), the series did by Mindy Kaling and Lang Fisher, is funny, moving despite an irritating Devi.
Who will be your favorite character ? Ben ? Paxton ? Eleanor ? Fabiola ? Devi ?
With :
Maitreyi Ramakrishnan, Darren Barnet, Ramona Young, Lee Rodriguez, Richa Moorjani, Jaren Lewison, John McEnroe, Poorna Jagannathan.
Interview
See you soon !