Kibboutz, a show by Adam…Israel was originally created by the kibboutznikim. At a time when elections are going today in Israel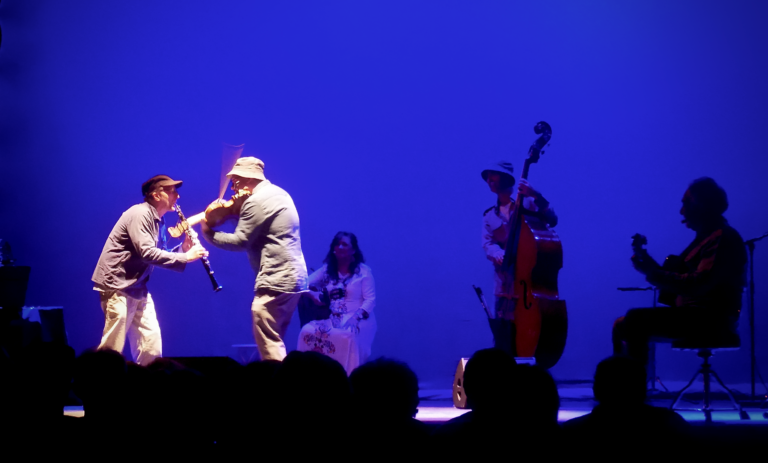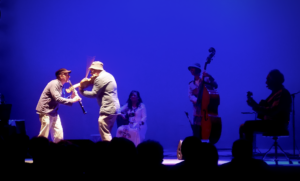 Kibboutz
From dream to reality : nostalgia, nostalgia…
« You and I, we will change the world… »   "Ani ve ata…"  Arik Einstein
The beautiful musical by Ilan Zaoui and his band, remind us of the origins of this country.
Ilan Zaoui, who founded the Adama group (Artistic direction of "The Mad Adventures of Rabbi Jacob" and his famous dance and "L'As des As" amongst many others…) in 1978, went to a kibbutz in 1967 and spent four years that changed his life for ever.
Eight characters tell us about their daily life in a kibboutz. They invite us to share their dream : an egalitarian society.
The beautiful happy, sad songs in Hebrew, Yiddish, Spanish (Argentina : Alfonsina y el mar, beautifully sung by Claudia Meyer) and Arabic, speak about love, mankind and a dream to build.
The musicians are virtuosic (I had a preference for the clarinetist).  Ilan Zaoui and his band (one woman, and seven young and old men) takes us to a time travel and give us hope for better times in the days to come.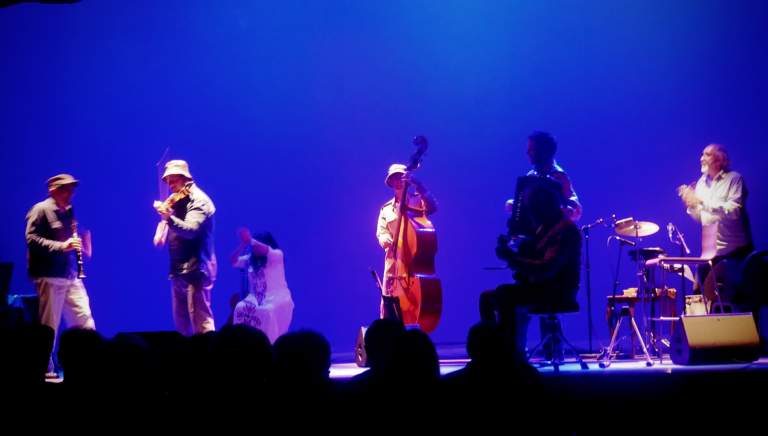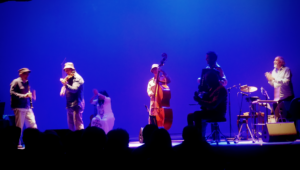 If you can, go and see this musical. It will make you smile, even if you don't know this culture, you will be amazed by a whirlwind of emotion, joyful dance and community spirit .
Kibboutz : with: Simon Deneuville (accordion), Claudia Meyer (on vocals and guitar) , Jean Wellers (violin and guitar), Maurice Zaoui (vocals), Dan Zaoui (drums) , Mickael Zaoui (bass and vocals), Ilan Zaoui (vocals and guitar).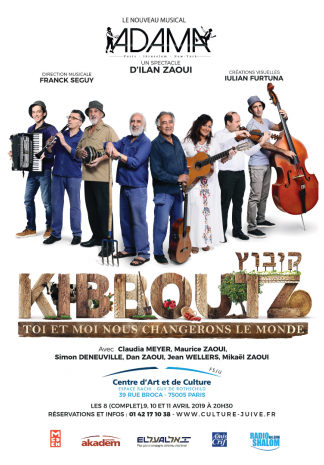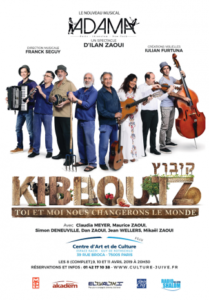 Look & listen
Listen :