Chéri Samba artist in Jean Pigozzi Collection – From October 17, 2023 to April 7, 2024
At Musée Maillol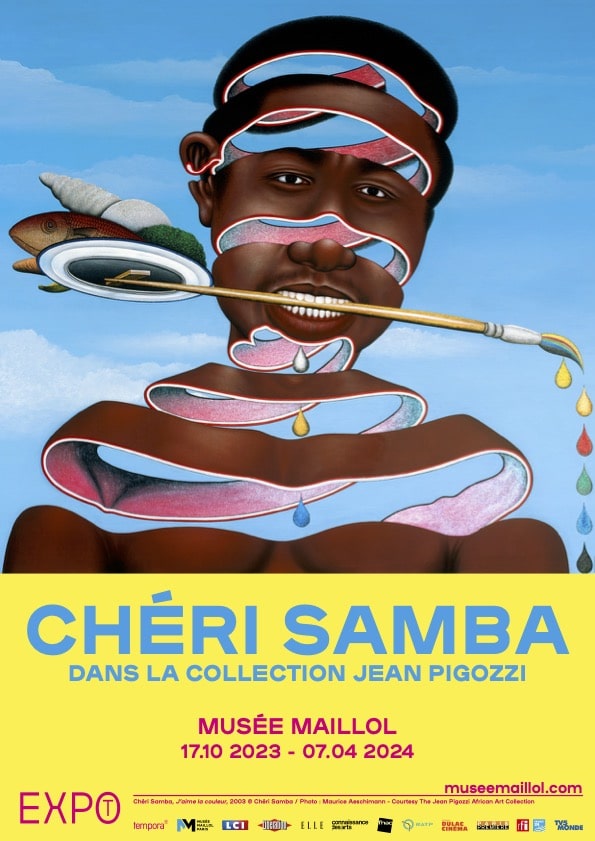 Commissariat : Jérôme Neutres and Elisabeth Whitelaw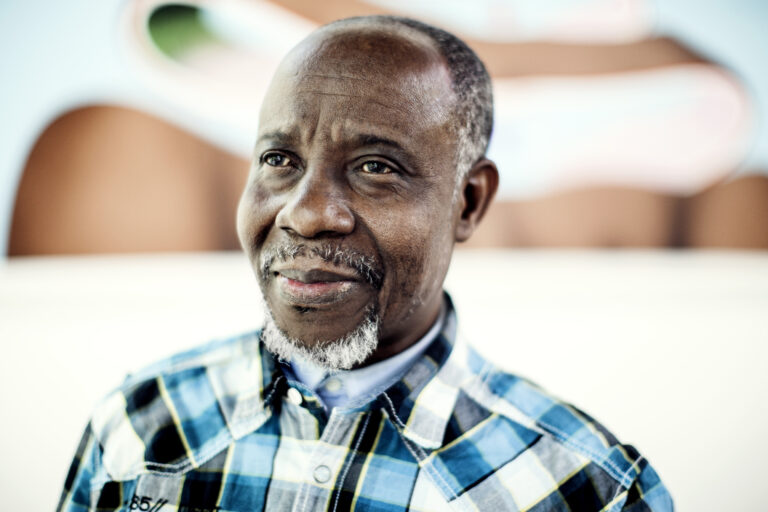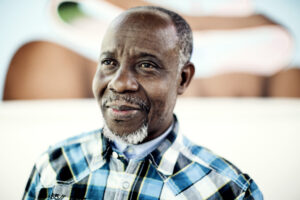 Chéri Samba portrait by Thomas Salva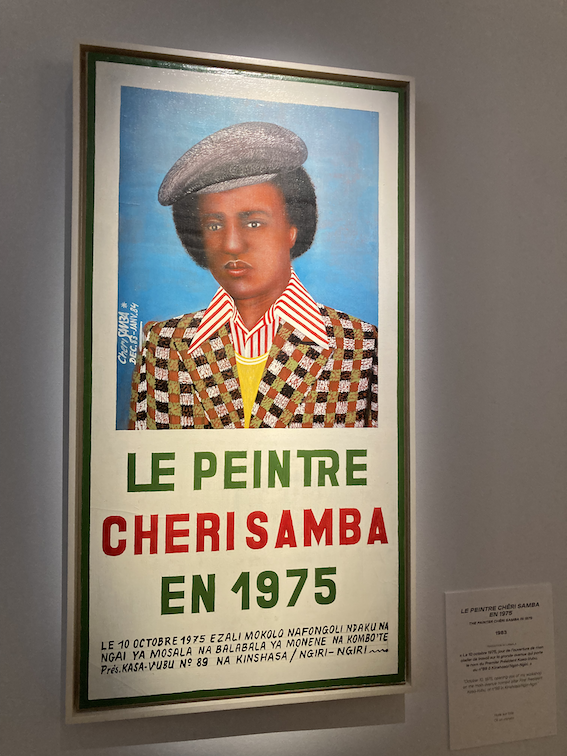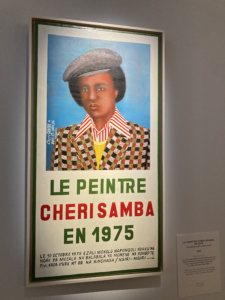 Chéri Samba
Le Peintre Chéri Samba en 1975, 1983 Huile sur toile
84,2 x 43,5 cm
Chéri Samba  – born in Congo in 1956 – is without doubt the most famous African painter of his generation.
As an ambassador for Kinshasa's "popular painting" movement, he has made a major contribution to the recognition of this informal movement with his boldly colored figurative paintings that challenge, denounce, caricature and provoke, often with humor, in a style that is anything but naïve.
This exhibition at the Musée Maillol is the first retrospective of the painter's work, covering 40 years of creation.
With over 50 paintings, it presents a journey through several "Sambaïan" themes: the self-portrait as the central element of his painting, the Congo and Africa, geopolitics and the environment, art history and finally women, a theme with which the museum is entering into an unprecedented dialogue with the work of Aristide Maillol.
All the works assembled for the occasion come from the Jean Pigozzi collection, the most important collection of contemporary African art in the world, which for over thirty years has contributed to the international recognition of artists from sub-Saharan Africa.
Watch an extract from this documentary filmed at the Musée Maillol
What strikes me in this beautiful exhibition, is the artist self-confiance in what he creates, his artistics choices, and his belief in success at a time when African art is denied.
Chéri Samba declared " It's impossible not to love my work". And it's true.
For more information : Maillol website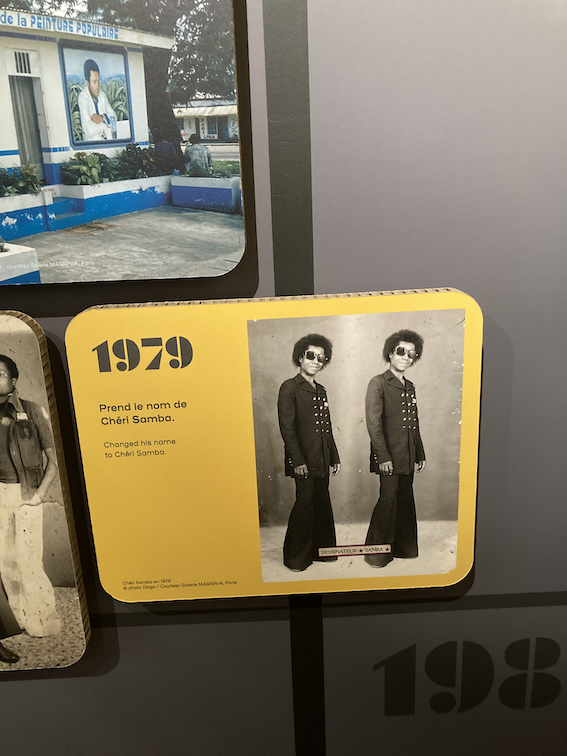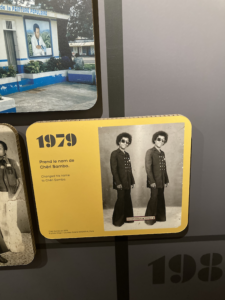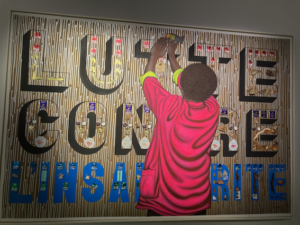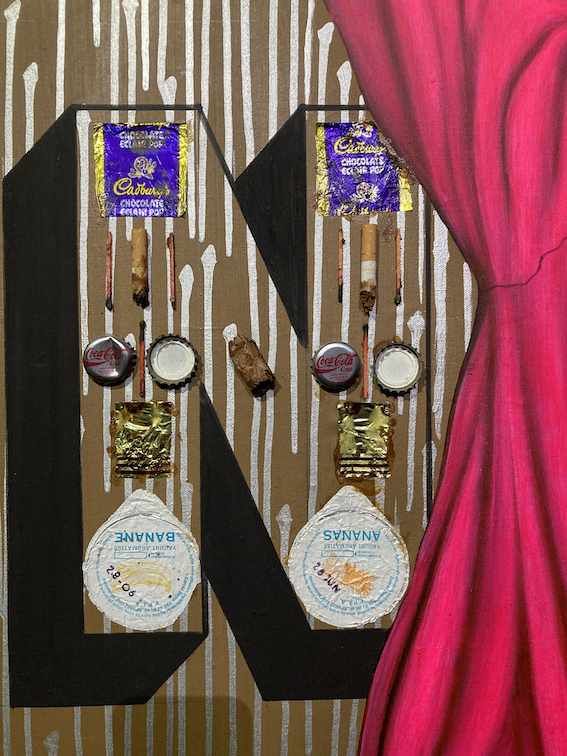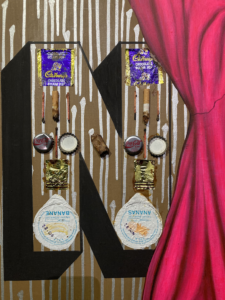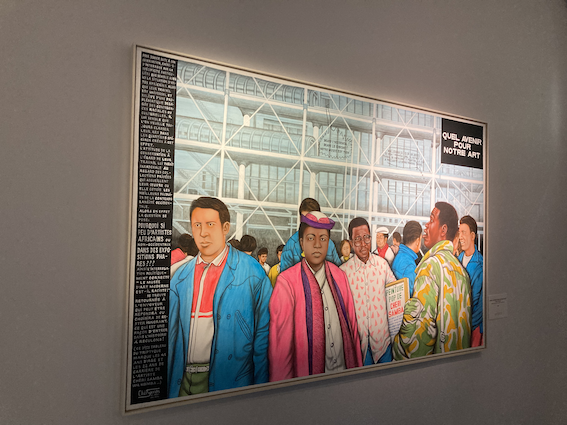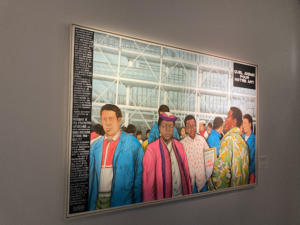 Chéri Samba
Quel avenir pour notre art?, 1997 (Triptyque 3) Acrylique et paillettes sur toile
132 x 203 cm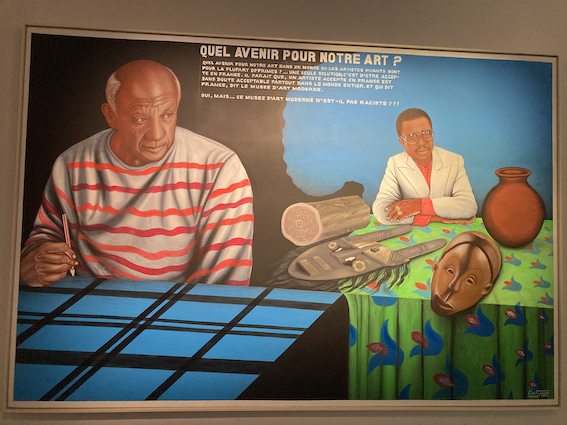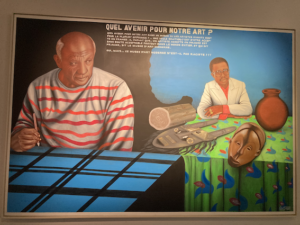 Chéri Samba
Quel avenir pour notre art?, 1997 (Triptyque 2) Acrylique et paillettes sur toile
132 x 196,6 cm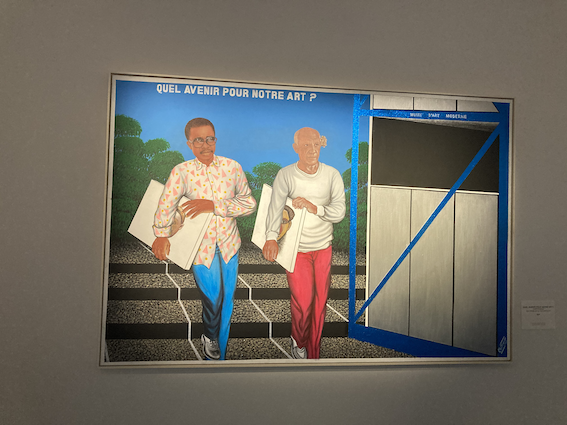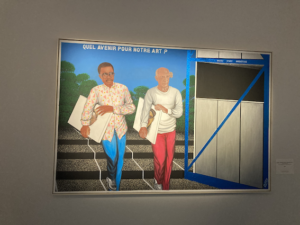 Chéri Samba
Quel avenir pour notre art?, 1997 (Triptyque 2) Acrylique et paillettes sur toile
132 x 196,6 cm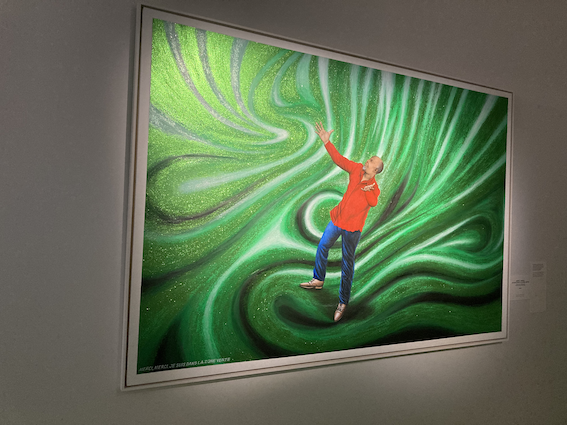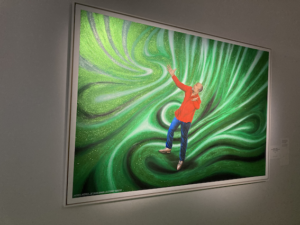 Chéri Samba
Merci, merci je suis dans la zone verte, 2020 Acrylique et paillettes sur toile
135 x 200 cm