Your weekly program as from April 19th
All the best films as from April 19th:
CANNES FILM FESTIVAL  2023 : 76th edition
The Master of Ceremonies this year will be Chiara Mastroianni during the festival,  that will be held from May 16 to 27.
Six women directors will be in the running for the Palme d'Or.
The Swedish filmmaker Ruben Östlund, two times winner of the Palme d'Or, will be the president of the jury. He was awarded the Palme d'Or in 2017 for "The Square" and in 2022 for "Unfiltered".
The film "Jeanne du Barry", directed by Maïwenn with Johnny Depp, will be presented at the opening of the Festival.
Several giants of the 7th art are expected.
The legendary adventurer, played by Harrison Ford, will make his return with the film "Indiana Jones and the Dial of Destiny" directed by James Mangold. 
Pedro Almodóvar will present his short film "Strange Way of Life" in the presence of Ethan Hawke and Pedro Pascal!
Finally, Martin Scorsese will present his new feature film Killers of the Flower Moon.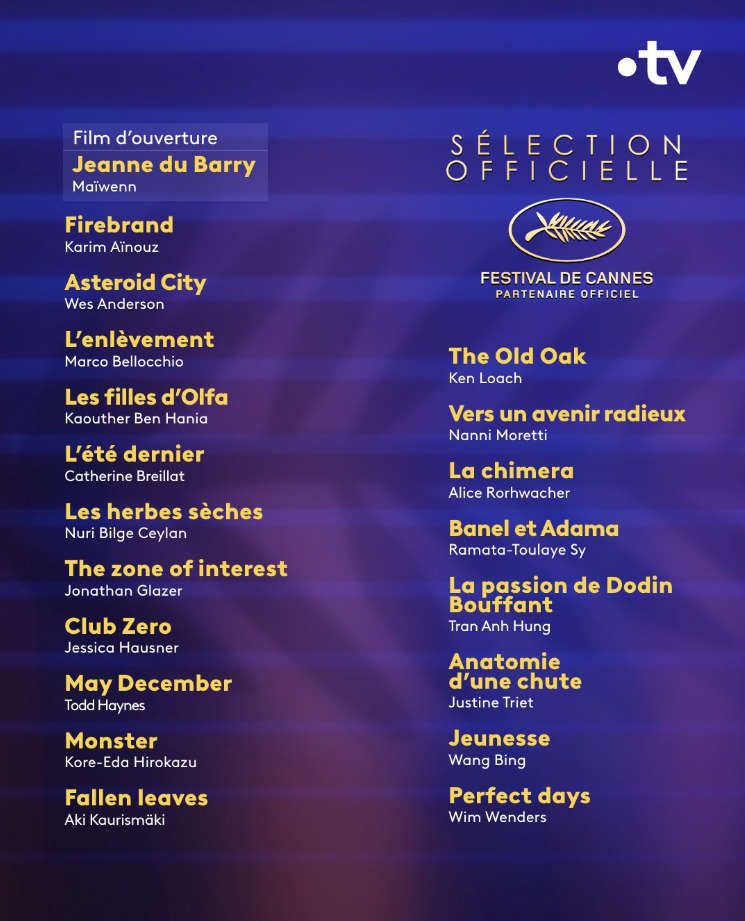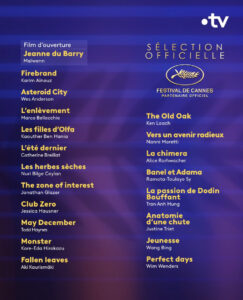 Soon in theaters:
Jodie Foster
She returns in the next season (4) of True Detective, True Detective: Night Country, set in Alaska, alongside Kali Reis. Directed by Issá Lopez. 
Synopsis 
When the long winter night falls in Ennis, Alaska, the eight men who operate the Tsalal Arctic Research Station disappear without a trace. To solve the case, detectives Liz Danvers (Foster) and Evangeline Navarro (Reis) will have to confront the darkness within them and dig into the haunted truths buried beneath the eternal ice.
Barbie, by Greta Gerwig
Asteroid city, Wes Anderson
FESTIVAL
The Forum des images honors one of the most filmed cities in the history of cinema: Los Angeles.
An essential territory of the 7th art, the city of angels feeds multiple imaginations.
A reservoir of dreams and fantasies, between violence and glamour, it is familiar to the moviegoer. But what do we know about the real city?
From April 12 to July 6, 80 films, 9 cinema classes, "pop" screenings and a photo exhibition constitute a temporal and geographical journey to the heart of its myths and the reality of its districts.
Accompanied by numerous guests, including filmmakers David Robert Mitchell and Laura Gabbert (City of Gold), Academy Museum Associate Director K.J. Relth-Miller, storyboarder Sylvain Despretz, and film course instructors, this rich program paints a contrasting and contemporary portrait of Los Angeles, a world city between desert and ocean.
ALL YOU WANT TO KNOW ABOUT  FILMS & SERIES 
IN THEATERS & AT HOME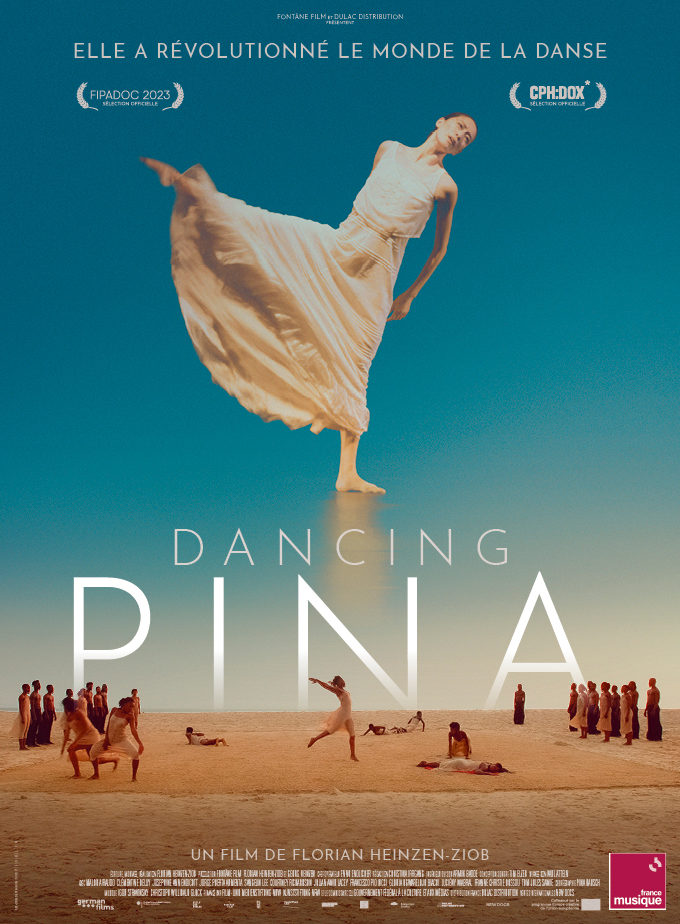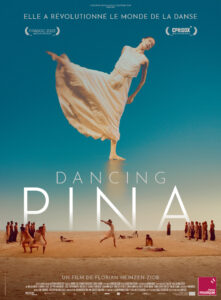 Dancing Pina, Florian Heinzen-Ziob
Synopsis
IPHIGÉNIE EN TAURIDE / LE SACRE DU PRINTEMPS.
At the Semperoper in Germany and at the École des Sables near Dakar, young dancers, guided by former members of Pina Bausch's Tanztheater, revisit her legendary choreographies.
For these artists, coming from contemporary dance, hip-hop or classical ballet, Dancing Pina means questioning one's limits, one's desires, and metamorphosing a work while letting oneself be metamorphosed by it.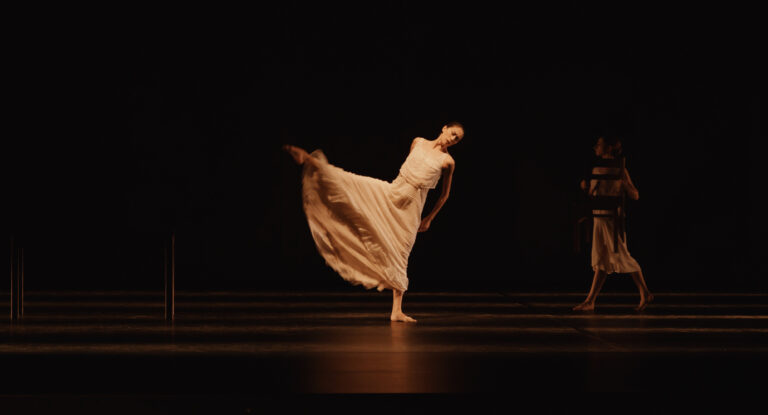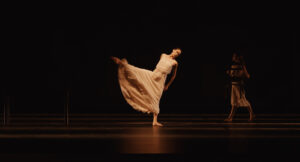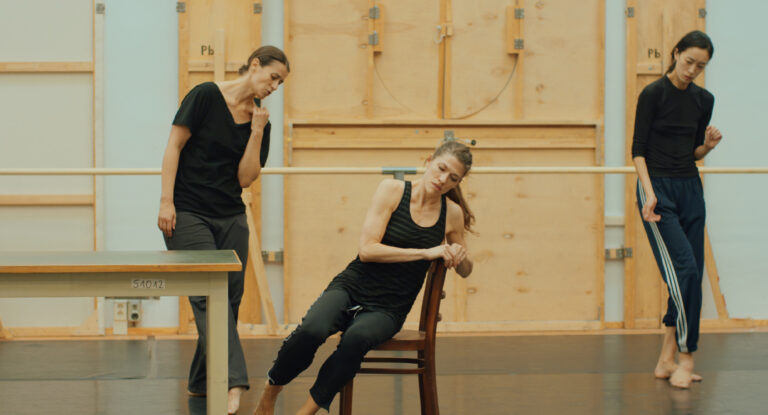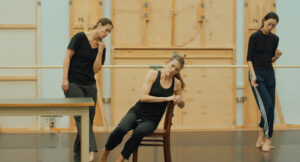 Freedom
Dance is an ephemeral art. In order to transmit ballets, it is necessary to go back to the previous choreographies and try to stick as closely as possible to the choreographer's desires. 
Pina Bausch revolutionized classical ballet.
"In her choreographies, the dancers are presented as individual characters, revealing their stories through dancing, singing, talking, sometimes laughing and crying.
Human relationships and altercations between the sexes often play an important role. Timeless in its aesthetics and themes, what began as a revolution in Wuppertal ultimately affected the evolution of theater, classical and modern dance, and influenced the work of an entire generation of choreographers." (press kit).
In 2019, two exceptional, demanding yet gentle and empathetic choreographers, one in Dresden, Malou Airaudo (who knew Pina Bausch) and the second in Dakar, Josephine Ann Endicot, created two ballets in parallel using archival footage of the ballets filmed in 1970, Iphigenia in Tauris at the Semperoper in Dresden, Germany and The Rite of Spring at the École des Sables in Dakar, Senegal.
This beautiful documentary shows us all the steps from the beginning to the end of a ballet created by Pina Bausch.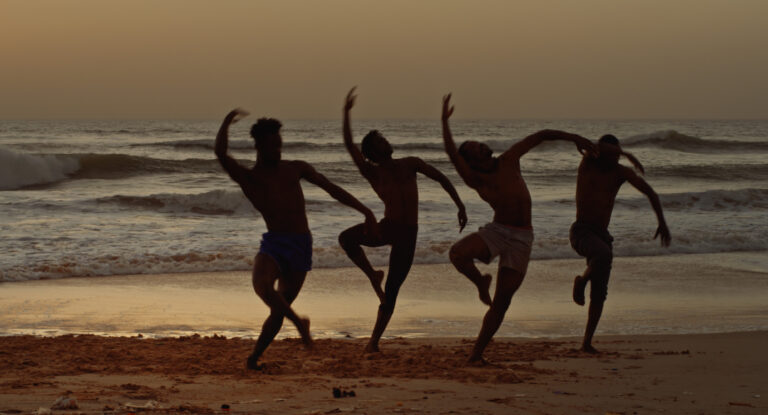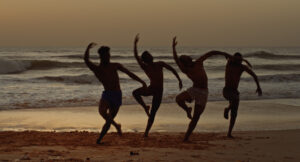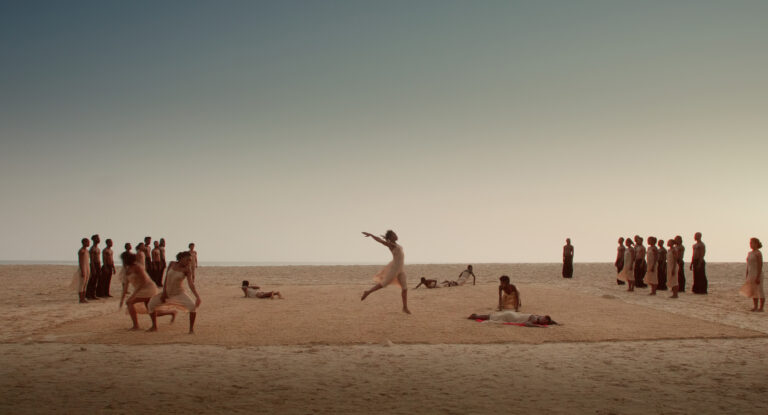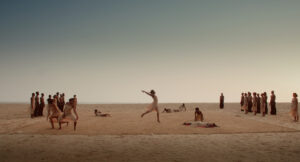 The dancers must free themselves from their physicality and free their spirit to give themselves body and soul to the ballet.  The Korean dancer Sangeun Lee, who was told she was too tall, or Gloria Ugwarelojo Biachi, Nigerian, who was criticized for being too square, must free themselves to interpret their role.
It is a question of becoming oneself, physically and to know oneself of dancing with all one's soul to carry out the movements of the choreography in an interpreted letting go.
Director Florian Heinzen-Ziob and his cameraman Enno Endlicher filmed long sequences, magnified by the ochre light of Senegal and the whiter light of Germany, close to the dancers' bodies but alternating with sublime wide shots. 
Through intimate portraits of the dancers present in Senegal, about thirty from fifteen African countries, we discover the extent of their sacrifice in order to simply be present at these rehearsals.
As in Germany, they doubt their ability to perform this very difficult ballet because they have to realize very complicated movements and at the same time give themselves completely. They must learn to master their movements and at the same time free themselves from their own fears.
Pina Bausch allows the dancers to show the world who they are. 
With beautiful framing and fluid transitions like a Pina Bausch choreography, Florian Heinzen-Ziob films their blossoming crescendo until the end when they blossom before our eyes and gives us a long and intense emotion. 
"Transmission is at the heart of Dancing Pina. In the detailed observation of rehearsals, conducted by Pina Bausch's former acolytes, who participated in the creation of her pieces in the 1970s. For them, this is not just choreography, but the story of their lives." Florian Heinzen-Ziob .
With Malou Airaudo, Clémentine Deluy, Josephine Ann Endicott, Jorge Puerta Armenta, Sangeun Lee, Courtney Richardson, Julian Amir Lacey, Francesco Pio Ricci, Gloria Ugwarelojo Biachi, Luciene Cabral, Franne Christie Dossou, Tom Jules Samie.
Now in theaters.
IN MOVIE THEATERS
All films as from April 19th
Blue jean, Georgia Oakley
1988, Margaret Thatcher's England. Jean, a physical education teacher, is obliged to hide her homosexuality, especially since the passing of a law stigmatizing the gay community. But a new student threatens to reveal her secret.
Habib, la grande aventure,  Benoît Mariage
With Bastien Ughetto, Catherine Deneuve, Thomas Solivérès
Habib is a young actor who dreams of theater and cinema, but who only plays small roles. His family has a hard time understanding this passion, which doesn't bring him any money. Until the day he lands a small role as a gigolo alongside Catherine Deneuve. This is the beginning of the great adventure.
La vie pour de vrai, Dany Boon
Tridan Lagache spent his life at Club Med, changing friends every 8 days. At the age of 50, he resigns from the Mexican vacation club where he was born, determined to find, 42 years later, his great childhood love, Violette.
La conférence, Matti Geschonneck
On the morning of January 20, 1942, fifteen or so dignitaries of the Third Reich meet in a plush villa, invited by Reinhard Heydrich to a mysterious conference. They discover the reason at the last minute: these representatives of the Waffen SS or the Party, officials from the various ministries, emissaries from the provinces.
Movies to come (and we are looking forward to it):
Hokusai, Hajime Hashimoto (April 26th)
Japan, 18th century. While the imperial power imposes its censorship on artists, young Shunrô, an apprentice painter, is excluded from his school because of his impetuous temperament and the unconventional style of his prints. No one imagines that he will become Hokusai, the famous author of the Great Wave of Kanagawa.
 TIPS ON MOVIE WRITING 
Scott Myers : Go into the story
FILMS PROGRAM AS FROM APRIL 19th
Mercredi- Wednesday 19
Arte : Casse-tête chinois
Jeudi – Thursday 20
Arte : Des gens biens, Matthieu Donck : In the Belgian Ardennes, Tom and Linda Leroy, an over-indebted couple, set up an insurance scam to get out of trouble… By the scriptwriters of "La trêve", a series with a dark humor.
Vendredi – Friday 21
Arte : Sages-femmes : The initiatory journey of two midwife friends in a maternity hospital under high tension… A poignant film of realism by Léa Fehner, infused with the energy of her young actors.
Dimanche – Sunday 23
France 2 : Little Women
Arte : Le bateau : A descent into the bowels of a German submarine during the Second World War… Directed by Wolfgang Petersen, a cult war film, feverish and poignant, broadcast in its "director's cut" version.
Lundi – Monday 24
Arte : Remorques : A married captain falls in love with a woman he rescued at sea… Shot in the middle of the war, a sumptuous melodrama by Jean Grémillon ("Le ciel est à vous"), with Michèle Morgan, Madeleine Renaud and Jean Gabin.
Mercredi- Wednesday 26
6Ter : Mary à tout prix
Arte : Retour à Cold Mountain : In an America torn apart by the Civil War, a clergyman's daughter, a refined bourgeois, falls in love with a working man of few words… By the director of "The English Patient", a vibrant melodrama set against the backdrop of the Civil War, with Jude Law, Nicole Kidman and Renée Zellweger.
 FILMS & SERIES ON ARTE AS FROM APRIL 19th
FILMS
Michelangelo (from April 19)
Torn between his clients, the tormented Michelangelo struggles to give substance to his artistic visions… Andrei Konchalovsky composes a feverish portrait of the genius of the Italian Renaissance, in a sumptuous fresco.
Mona Lisa
George, a virtuous mobster, discovers vice when he comes into contact with a beautiful black call girl… Under the guise of a thriller, a sharp and moving moral tale, directed by Neil Jordan ("The Crying Games") and served by remarkable actors, Bob Hoskins in the lead.
My Left Foot
The painful struggle of a man trapped in his body to emancipate himself… Retracing the life of the painter Christy Brown, Jim Sheridan ("In the name of the father") delivers a moving plea in favor of the difference, served by Daniel Day-Lewis, masterly.
Jack
Placed in a foster home, Jack runs away, picks up his little brother and feverishly searches for their mother, who has abandoned them… A poignant child's quest filmed with tremendous vitality by Edward Berger, the director of "Nothing New in the West", which has just won four Oscars
DOC
Pouvons-nous refroidir la planète ?
Are we condemned to cook slowly? Capturing CO2 to recycle it, lightening the clouds to better intercept sunlight, massive reforestation: here is an overview of scientific solutions to fight against global warming that offers a glimpse of hope.leads a team of young elite policemen and will have to find his place within his group while avoiding a gang war between Eric's family and the El Hassani brothers.
Series
Lost Luggage (as of April 20th)
After the 2016 Brussels bombings, a policewoman assigned to airport security is tasked with returning the victims' belongings to the bereaved families. A poignant drama carried by actress and rocker Lara Chedraoui.
State of Happiness: A sentimental drama coupled with a black gold rush. The lives of the inhabitants of a small Norwegian port are turned upside down by the discovery of an oil field…
Manayek, betrayal in the police, by Alon Zingman director of Shtisel (series available on Netflix : listen to the podcast here
Blackport, Gísli Örn Garðarsson et Björn Hlynur Haraldsson
All films as from April 19th

 

on Netflix
Transatlantic, Anna Winger & Daniel Hendler
Florida Man, Donald Todd (Ugly Betty, This Is Us), on April 14th
Firefly Lane, as of April 27th
Fubar,  ARNOLD. IS. BACK. As of May 25
Never Have I ever, final & season 4 as of June 8th.
All films as from 

April 19th

 

on 
Prime Video
The Marvelous Mrs Maisel,  season 5, now!
Salade Grecque, series created by Cédric Klapisch,now.
20 years after l'Auberge Espagnole, the story goes on.
Citadel, David Weil, as of April 28th
All films as from April 19th
on Canal+
The English, Hugo Blick
The Crash series, Michael Leendertse
B.R.I, as of April 24th, by Cédric Jimenez
Saïd leads a team of young elite policemen and will have to find his place within his group while avoiding a gang war between Eric's family and the El Hassani brothers.
All films as from April 19th

 

on Apple TV
Tetris, Jon S. Baird.
Ghosted, Dexter Fletcher, Chris Evans & Ana de Armas, as of April 21st
Silo, Graham Yost, as of May 5th
All films as from April 19th on Disney Plus
The Good Mothers, Stephen Butchard
Peter Pan & Wendy, as of April 28th.
The Little Mermaid 2, Rob Marshall, forecast on May 26.
Guardians of the Galaxy, as of May 3rd, in theaters!
Ashoka, in August 2023