Your weekly program as of January 25th
Before the best films as of January 25th:
Nominations aux Oscars._Oscars nominatons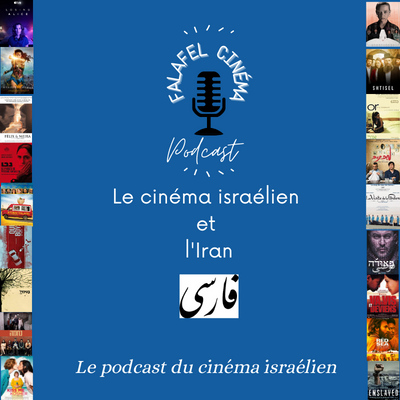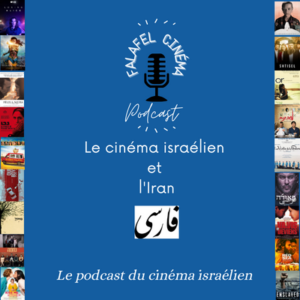 Your programs
Series, films, all the best of 2022 : 
Click:
Best of 2022
FESTIVALS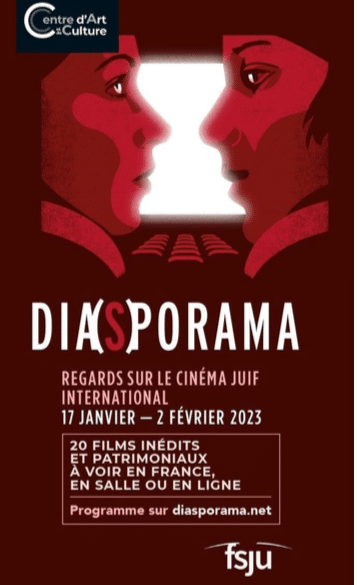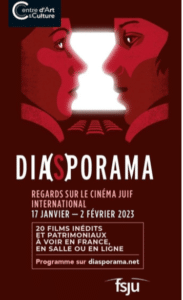 Dia(s)porama Film Festival program
ALL YOU WANT TO KNOW ABOUT  FILMS & SERIES IN THEATERS & AT HOME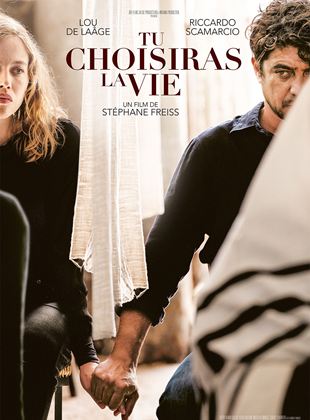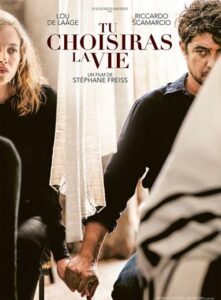 Tu choisiras la vie, Stéphane Freiss
Synopsis
Every year, an ultra-orthodox Jewish family travels to a farm in southern Italy
in order to accomplish a sacred mission: the harvesting of citron trees. Esther, in the midst of questioning
Esther, questioning the constraints imposed by her religion, meets Elio, the owner of the farm.
And what if the confrontation between these worlds was the genesis of another story?
A gentle rebellion
In a spirit very close to Witness without the police plot, Stéphane Freiss, well-known actor, directs his first film, a tribute to his mother.
Esther, played by Lou de Laâge, is a young woman who, when she arrives in this farm at the time of the citron harvest, can no longer bear the shackles she has been subjected to since childhood. She doesn't understand the point of it and is already ready to leave her family.
Slowly but surely throughout the film, she will concretize this revolt.
Will her meeting with Elio (played by Riccardo Scamarcio) be the trigger?
Elio, too, is a person weighed down by his family heritage. He dreams of traveling but does not leave in memory of his deceased father who loved this land so much.
Without words, in dance scenes, one of which reminds us of The Barefoot Countessa, Esther finds her way and the strength to choose.
Like the film, we also become attached to this atmosphere that is neither heavy nor light, but a pause before the starting point of another life, where the characters will perhaps exist for themselves.
In theaters from January 25. 
With Lou de Laâge, Riccardo Scamarcio, Pierre-Henry Salfati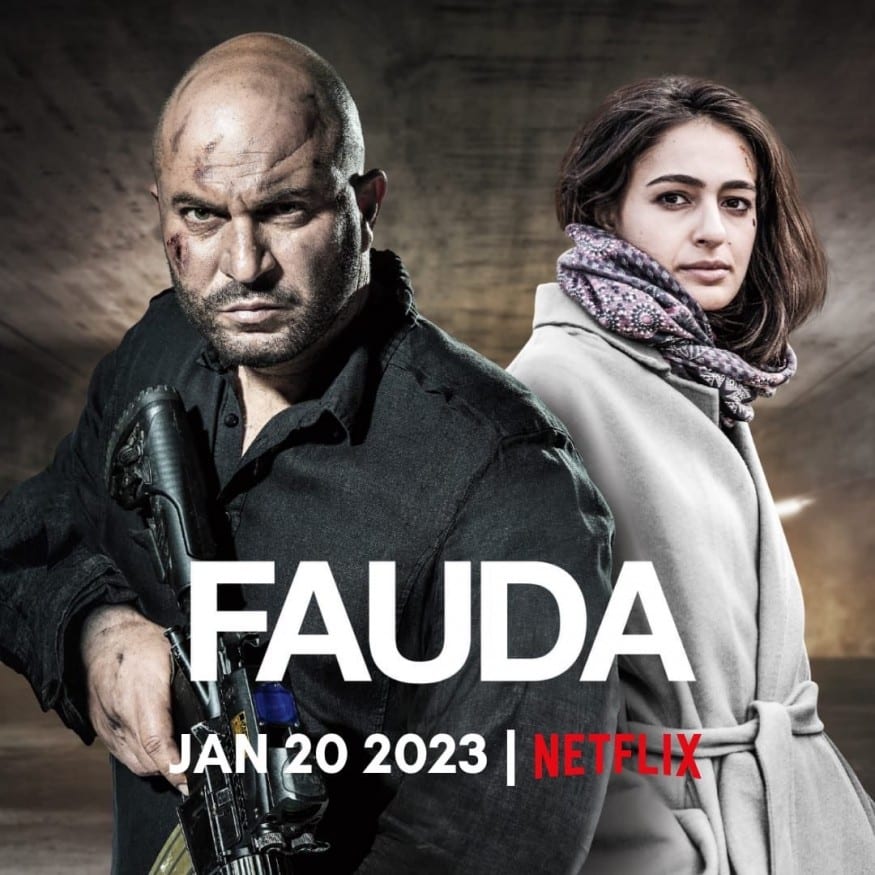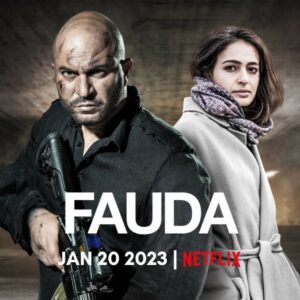 Fauda, Lior Ray & Avi Issacharoff
Synopsis
Gabi asks Doron, still isolated from his former team, to accompany her to Brussels. Following a crisis, Eli mobilizes the unit to join Doron in Belgium. Omar's sister, Maya, and her husband are faced with unexpected questions.
Season 4
After three seasons, we wondered how Doron's IDF special forces unit Mista'arvim (played by one of its creators Lior Raz) would once again be able to keep us on our toes.
It's done. Ranked by the New York Times as the 8th of the 30 international series of the decade, Fauda (Arabic for "Chaos" in French) takes us for the first time outside Israel, to Belgium, to Molenbeeck and ends in Lebanon in the stronghold of Hezbollah.
In addition to terrorism, the main subject of the series, the infiltration of these teams in the West Bank camps of Jenin and Ramle, Maya, an Arab-Israeli policewoman, is one of the main protagonists, played by Lucy Ayoub, a television presenter, poet and radio host for the Israeli public broadcasting company.
Noah Stollman is the writer of the series while Omri Givon (Hostages, When Heroes Fly) directs all episodes.
All 4 seasons are on Netflix. 
A must-see!
On Netflix, now.
All films as from January 25th
January 25th best films
Ashkal, l'enquête de Tunis, Youssef Chebbi
The Asada Family, Ryota Nakano
With Kazunari Ninomiya, Haru Kuroki, Satoshi Tsumabuki
In the Asada family, everyone has a secret dream: the father would have liked to be a fireman, the older brother a Formula 1 driver and the mother would have liked to be a yakuza's wife! Masashi, on the other hand, has realized his dream: to become a photographer. Thanks to his work, he will allow everyone to realize that happiness is within reach.
Mayday, Jean-François Richet
With Gerard Butler, Mike Colter, Yoson An
A commercial pilot, Brodie Torrance, has managed to land his storm-damaged plane on solid ground. He discovers that he has landed in a war zone. He and the passengers find themselves taken hostage…
With Oulaya Amamra, Lina El Arabi, Niels Arestrup
At 17, Zahia Ziouani dreams of becoming a conductor. Her twin sister, Fettouma, is a professional cellist. Lulled by classical symphonic music since their childhood, they wish to make it accessible to all and in all territories.
Return to Seoul, Davy Chou
With Park Ji-min (II), Oh Kwang-rok, Guka Han
On a whim, 25-year-old Freddie returns to South Korea, where she was born, for the first time. The young woman sets out to find her origins in this foreign country, turning her life around in new and unexpected directions.
Neneh Superstar, Ramzi Ben Sliman
With Oumy Bruni Garrel, Maïwenn, Aïssa Maïga
FROM 10 YEARS OLD
Born to dance, Neneh is a 12-year-old black girl who has just entered the Paris Opera Ballet School. Despite her enthusiasm, she will have to redouble her efforts to escape her condition and be accepted by the director of the school, Marianne Belage.
Tár, Todd Field
With Cate Blanchett, Noémie Merlant, Nina Hoss
Lydia Tár, the avant-garde conductor of a major German symphony orchestra, is at the height of her art and her career. Her book launch is approaching and she is preparing a highly anticipated concerto of Gustav Mahler's famous Symphony No. 5. But, in the space of a few weeks, her life will fall apart in a singular way…
Forbidden to dogs and Italians, Alain Ughetto
FROM 10 YEARS OLD
At the beginning of the 20th century, in the north of Italy, in Ughettera, the birthplace of the Ughetto family. Life in this region having become very difficult, the Ughetto dream of starting over abroad. According to legend, Luigi Ughetto crossed the Alps and began a new life in France.
Movies to come (and we are looking forward to it):
From February 1st
Aftersun, Charlotte Wells
With Paul Mescal, Frankie Corio, Celia Rowlson-Hall
Sophie remembers the summer vacations she spent with her father twenty years ago: the moments of shared joy, their complicity, sometimes their disagreements. She also thinks about what was hovering over these precious moments: the muted and invisible threat of an ending happiness.
WEEKLY TIPS & OPINIONS ABOUT MOVIES 
BY  MOVIE DIRECTORS,  WRITERS, SCREENWRITERS, DIRECTORS, COMPOSERS…
Great Scene: "Citizen Kane". One of the great opening sequences  by Scott Myers
Why You Should Write Three Pages of Garbage Every Morning  by Scott Myers 
FILMS PROGRAM AS FROM JANUARY 25TH
Mercredi – Wednesday 25
Arte : La religieuse
Jeudi – Thursday 26
Arte : Cry Wolf (série)
Friday – Vendredi 27
Arte : Le contrat de trop
Sunday – Dimanche 29
TF1 : Wonder Woman
Arte : The Pledge
6ter : Speed
Monday – Lundi 30
TF1 : Astérix et Obélix : Mission Cléopâtre
Arte : Tueurs de dames
Tuesday- Mardi 31
C8 : L'appât
Wednesday – Mercredi 1er février
Arte : La nouvelle vie de Paul Snejder
5. AS FROM JANUARY 25TH 

 FILMS & SERIES ON ARTE
Films
Ida Lupino was a star actress, dear to Raoul Walsh who gave her her most beautiful roles, and the most prolific director that Hollywood has known after the war. In four films and a documentary, a tribute to an avant-garde feminist who brought to the screen subjects that the studios did not dare to tackle such as bigamy, rape or abortion.
Charlie Chaplin, the composer, Dominik Wessely
Charlie Chaplin, the "man-orchestra" of the cinema, producer, director and actor, was also a formidable composer of soundtracks. This documentary reveals how he knew how to make the music of his films a whole language
Series
Now
The two seasons of the Norwegian series "Acquitted":
Accused and then acquitted of the murder of his girlfriend at the time, Aksel Nilsen had to leave his city to start a new life. But twenty years later, he has to settle down again and prove his innocence. But twenty years later, he has to move back and prove his innocence again, because resentments remain and the victim's relatives have not forgotten anything…
Created by Anna Bache-Wiig and Siv Rajendram Eliassen (State of Happiness).
All films as from January 25th

 

on Netflix
The sinner, season 4, on January 20th.
En Place. With Jean-Pascal Zadi, Eric Judor, Benoît Poelvoorde. On January 20th.
Your place or mine, as from February 10th, by Aline Brosh McKenna (Devil wears Prada), with Reese Witherspoon.
All films as from January 25th

 

on 
Prime Video
Shotgun Wedding, Jason Moore with Jennifer Lopez, Josh Duhamel. As of January 27th.
The Rig, John Strickland; Alex Holmes
The Nanny, Nikyatu Jusu
Somebody I used to know, Alison Brie, on February 10th
All films as from January 25th

 on Canal+
La nuit où Laurier Gaudreault s'est réveillé, Xavier Dolan, as of January 23rd
Moochie, qui a tué Jill Halliburton, Samuel Collardey , as of January 25th
All films as from January 25th

on Apple TV
Shrinking, Jason Segel and Bill Lawrence & Brett Goldstein, as of January 27th
Sharper, on February 18th by Benjamin Caron and starring Julianne Moore, Sebastian Stan, Justice Smith, Briana Middleton, and John Lithgow
All films as from January 25th on Disney Plus
Extraordinary : A hilarious sitcom mixing superpowers and British humor, written by Emma Moran and produced by the team behind Killing Eve. Starting January 25.
The Mandalorian season 3, as of March 1st.
The Little Mermaid 2, Rob Marshall, forecast on May 2023.